Wells is a specialist wallpaper installation firm based in London with a reputation for unparalleled expertise and knowledge of luxurious bespoke wallpapers. We're proud to be included in the list of Recommended Installers for de Gournay and Fromental wallpapers, and to be actively recommended by Altfield, Phillip Jeffries, Holland & Sherry and many other wallcovering brands. Proudly family-run and craftsman-led, we offer a highly personalised wallcovering installation service to trade and private clients, backed by our unique Wells Quality Guarantee.
What our clients say about us
Working with Wells significantly reduced the stress of installing the large quantity of specialist wallcoverings this project involved. They helped us with supply and then project-managed their own work and schedule so we were free to focus on the many other demands of the development.
What our clients say about us
The top benefits of working with Wells Interiors are their professionalism, quick response and that they are incredibly helpful. They could not have done anything better!
What our clients say about us
It's all looking so lovely, thank you, and I'll definitely be using you again when I next have an intricate job like this that requires experts such as you! You've been wonderful.
What our clients say about us
The service was great and the hanger did a sterling job of dealing with a difficult paper!
What our clients say about us
Wells Interiors are responsive, flexible and solutions-focused. They are a pleasure to work with, highly professional and do a great job.
What our clients say about us
We were introduced by another contractor we collaborated with in the past… Throughout the project Wells communicated well and sent updates with photos and any issues that need to be resolved. They are reliable professionals with a friendly attitude and strong, clear communication.
What our clients say about us
Wells installers are very efficient, incredibly talented and their team were very good at keeping us in the loop with the status of the project. The end result was the best wallpaper I've ever seen applied.
What our clients say about us
We are really pleased with the work. The whole team were polite, friendly, patient and skilled
What our clients say about us
I have used Wells Interiors for projects many times and have no concerns or fears when working with them. They provide a quality, efficient and professional service with lovely on-site paperhangers achieving perfect end results and happy clients.
What our clients say about us
Wells Interiors were recommended by Lewis and Wood. Mick was very efficient and personable when we spoke. He put me at ease as we were not at home and I had great faith in him. I would recommend Wells Interiors without a doubt for their professional and a can do attitude.
What our clients say about us
We chose Wells Interiors to install de Gournay's 'Willow' wallpaper in the dining room of our Belgravia Townhouse project as [they are] their recommended specialist paperhangers. We are very happy with the end result and would not hesitate to use Wells Interiors' services in the future for our other luxury residences.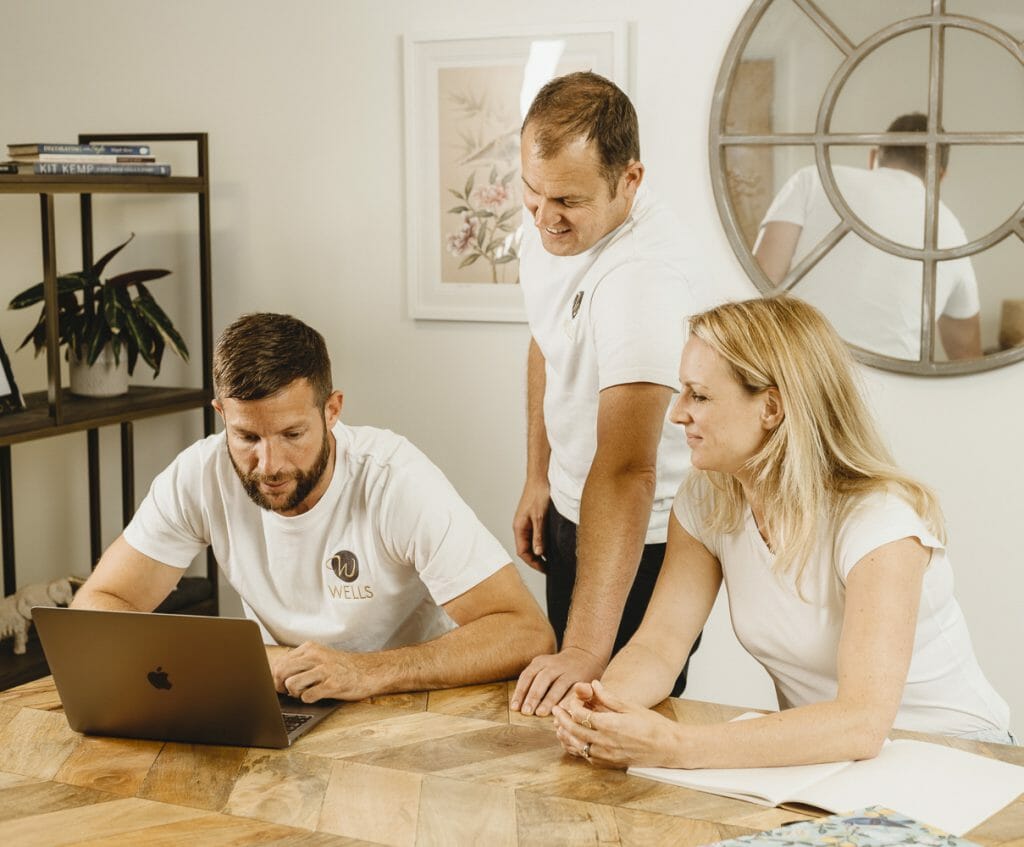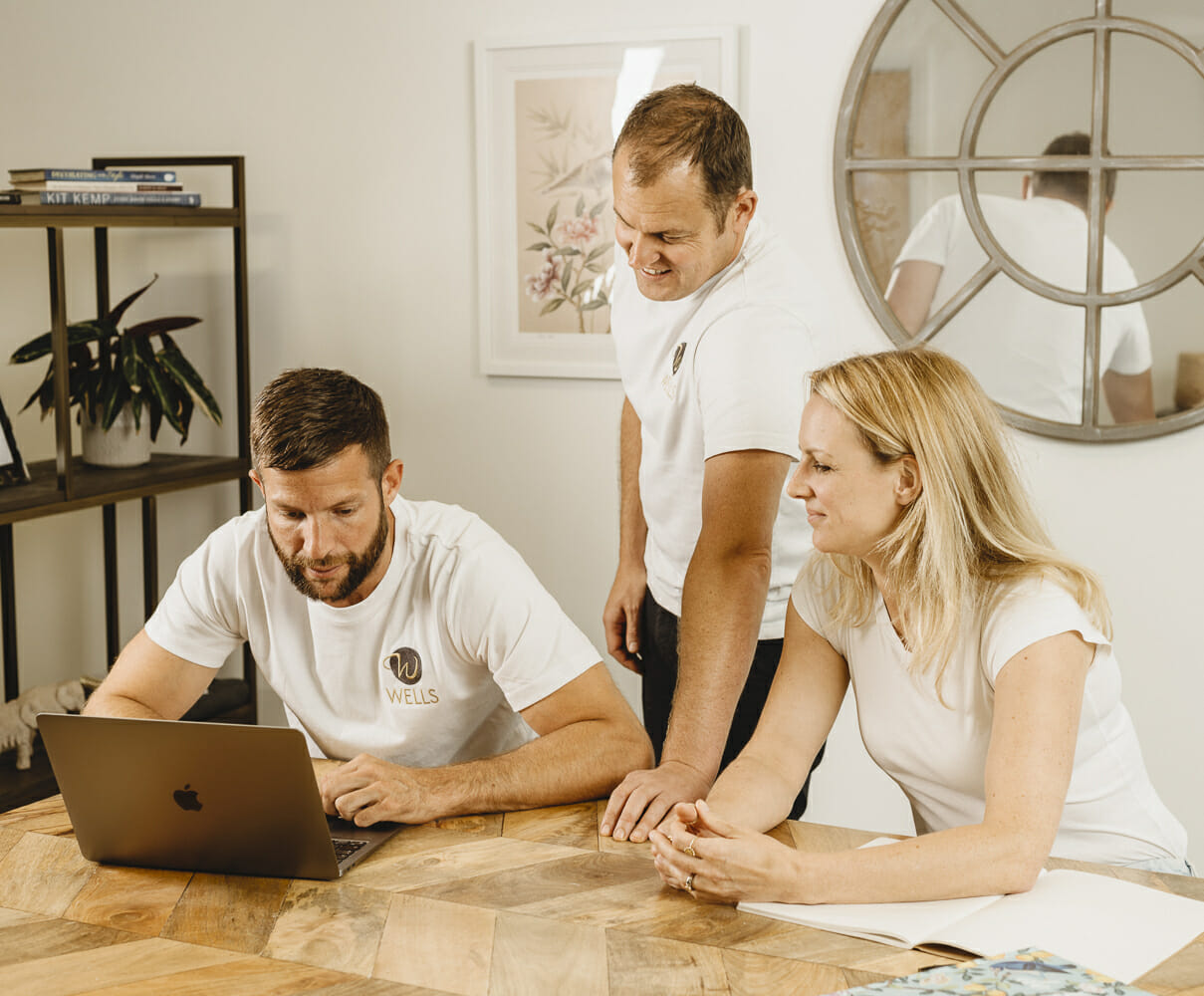 Wells was co-founded by husband & wife team Mick & Natalie Wells who, having grown up in opposite ends of the world, first met in Panama while crewing large, private super yachts.
When launching Wells they set out to replicate the strong work-ethic and focus on delivering service excellence that they'd experienced while yachting; with Mick focused on mastering the paperhanging craft and Natalie, the business infrastructure. In 2014, Dominic Ladd, an old family-friend of Natalie followed in Mick's footsteps to become a Master Installer himself and is now a co-owner and Project Manager for all Wells projects.
The trio continue to expand the team and wider installer network by seeking people who share their passion for premium service delivery and embody the Wells values of continual personal growth, leadership and craftmanship.
If you've chosen a high-end, bespoke or new-to-market wallcovering for your design scheme, then a professional specialist paperhanger will give you confidence in achieving the fantastic finish you desire.  As specialist wallpaper installers, we're able to turn our hand to a variety of projects, from residential and commercial to the more creative and our friendly, proactive project management service will ensure all is completed on time and on budget.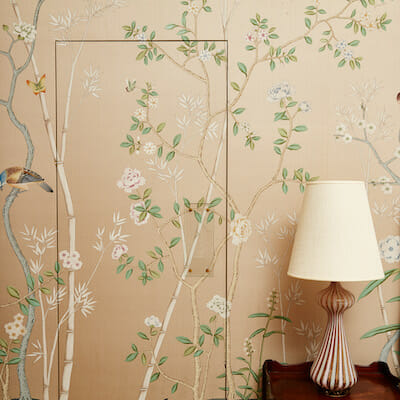 Trustworthy, helpful and friendly installers for projects of all sizes, in London and beyond.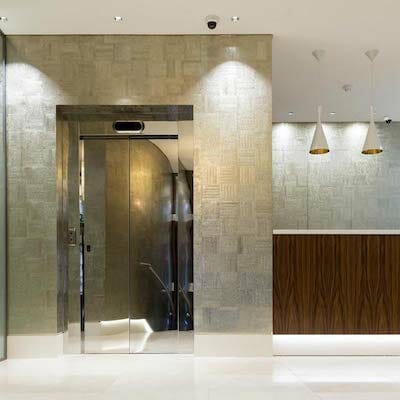 A fully project-managed, flexible and results-driven service for high-end commercial projects.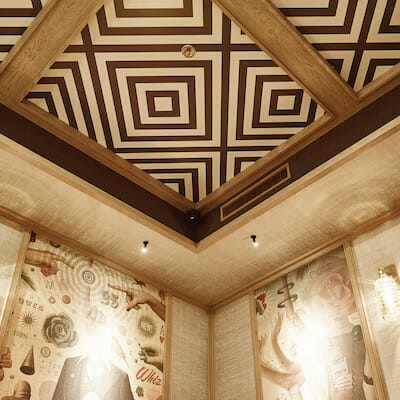 Onsite or offsite installation on wardrobes, headboards, screens, superyacht panels and more.
From dining rooms transformed with delicate de Gournay Willows to luxury boutique hotels finished with SanFoot wood veneer and Phillip Jeffries Velvet Cocoon, our work spans residential and commercial projects within a range of properties in London and beyond. All have their own highlights, challenges and stories to tell. Here our a few of our most recent favourites.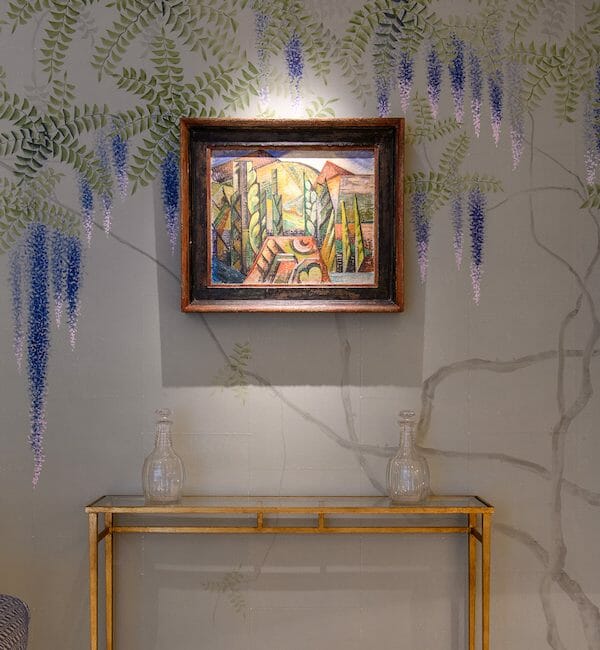 We worked with the esteemed interior designer Charlotte Lane Fox on this project, installing three different types of wallpaper across the house.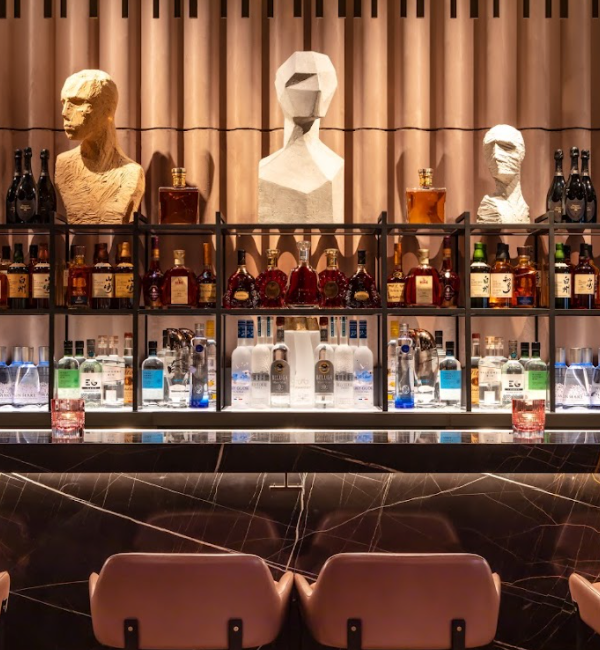 The Londoner scoops the 'best luxury hotel' award at the 2023 Hospitality Design awards. Wells Interiors installed 2,500 square metres of wallcoverings during the epic refurbishmen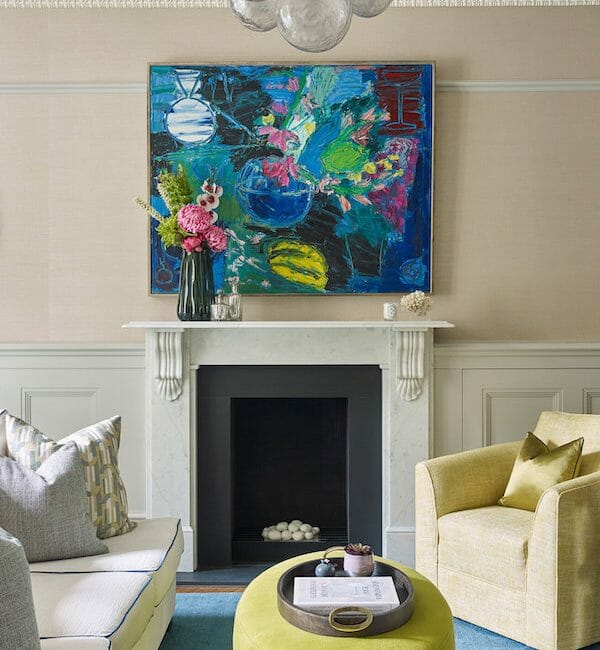 The brief behind this project by Studio L was to create a sophisticated, comfortable and fun home that was entertainment and family-friendly.
do you have a project you'd like to discuss with our team?
If so, we'd love to hear from you! To get in touch please click below to complete our enquiry form, or if you prefer you can leave a message for us on
020 3637 3176
and send any attachments to
info@wells-interiors.com
to let us know all the details.