We understand that investing in luxury wallcoverings is a huge decision. We wanted to create a helpful guide to break down the barriers and cut out the confusion. Why? To give you the best understanding of exactly what you're buying into. At Wells Interiors, we can give the customer a very accurate cost if we have the type of wallpaper being used, plans or elevations, and photos and/or videos of the room/space. This allows us to give square meterage rates subject to a site visit. 
Wallpaper installation is all based on time. And as Benjamin Franklin rightly pointed out, time is money. Here are a few factors to be aware of, that will influence the timing and therefore the cost…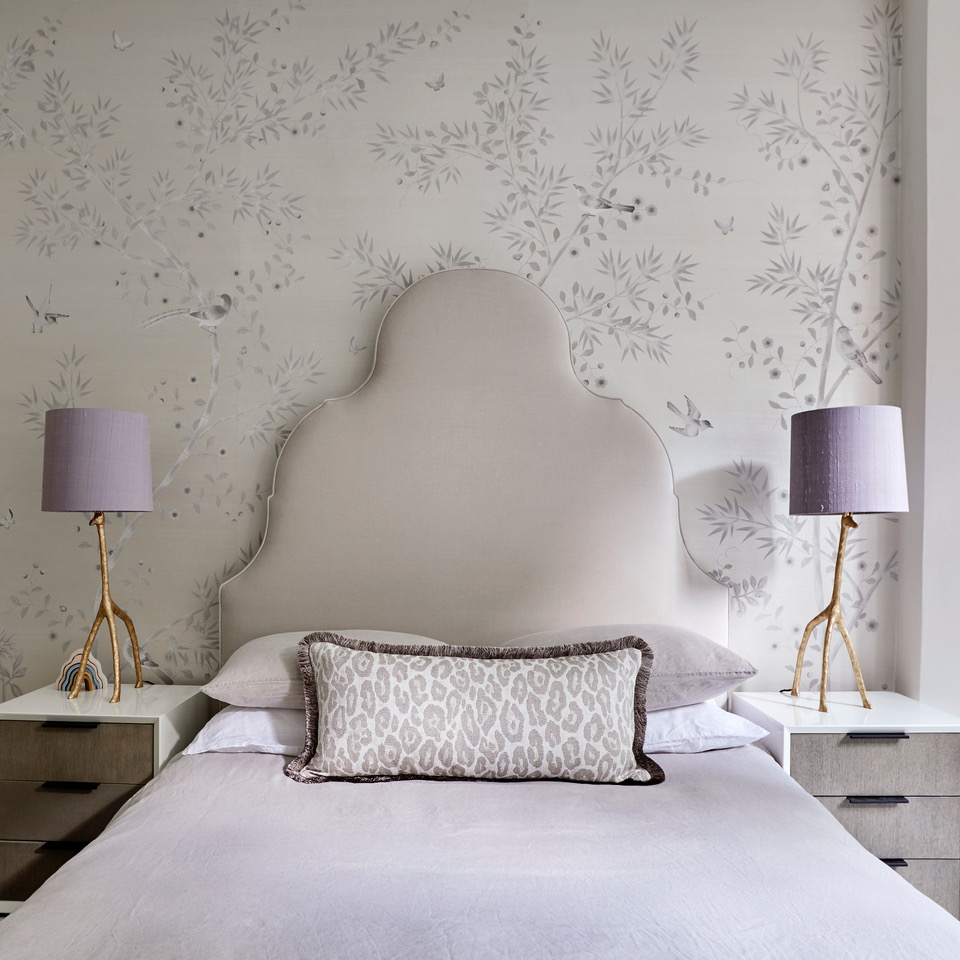 As in, where will the wallpaper installation take place and under what conditions. These are two examples of where the site has an effect on price. 
If it's on a building site. Building sites are busy places with numerous people working and you normally don't quite get the perfect site conditions. Potential things that can slow the job down are; do you have to book a drop off, do you need security clearances, passes, do you need to do a safety induction and at what times and days are they available, access to welfare facilities and water, sometimes it can be quite a walk to get water to the space where you are actually working. All these things add up to time, which equals cost. 
Whereas if it's a private homeowners house and they are only doing the wallpaper at the end of a refurb, or they are only doing the wallpaper, access is straightforward and there are no other trades to consider. Things like moving the furniture, wall lights and art can all be arranged before the installers turn up thus reducing the time and installation cost.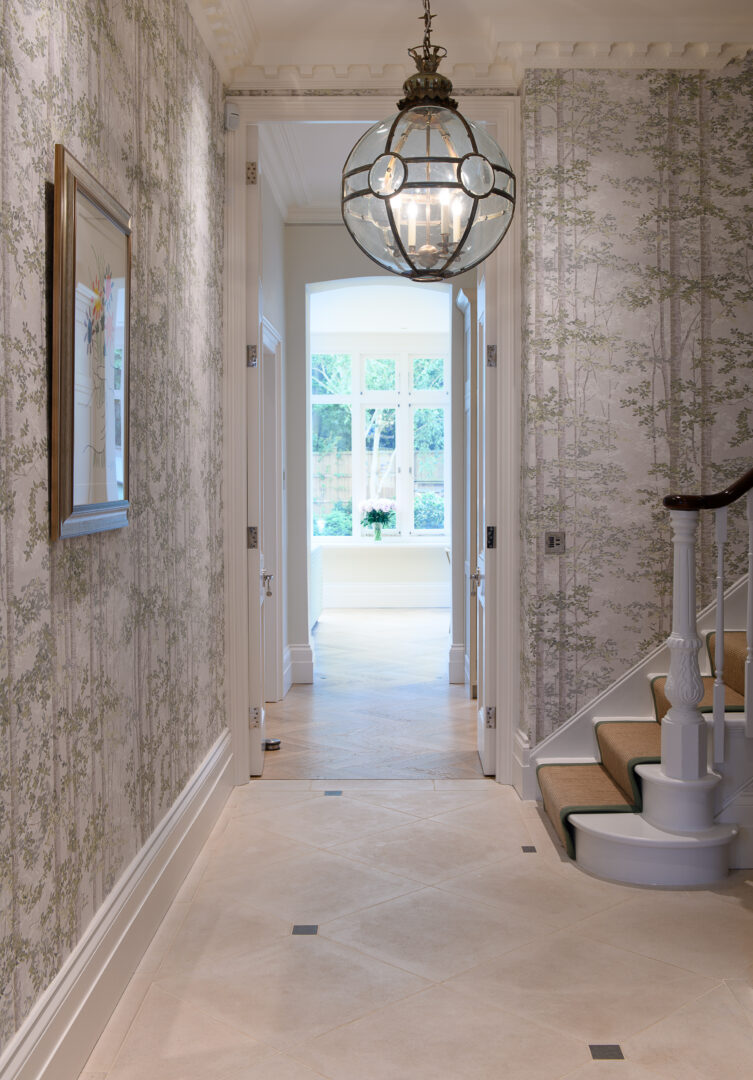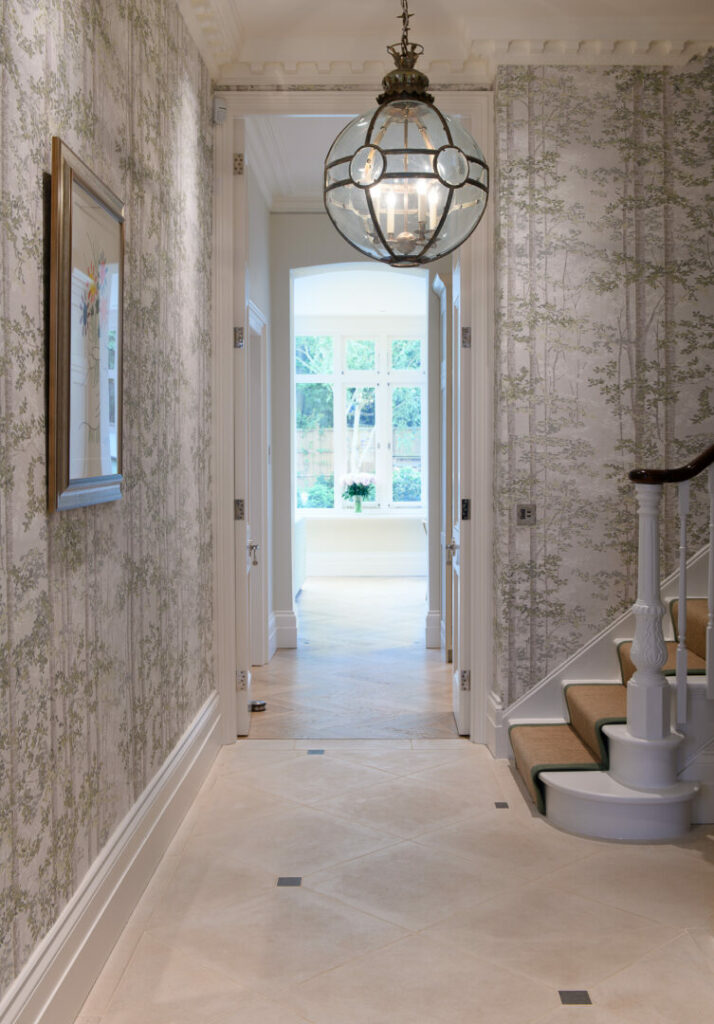 Contrary to popular belief, it's not so much the cost of the wallpaper that affects the installation costs, it's actually what's involved in installing it. Again, it all comes back to time. Does it need to be hand-trimmed, does it need to be hand-trimmed on one edge or both edges, is the wallpaper delicate, is it totally non-washable and nothing can get on the front of it – therefore you need to slow the installation right down which adds time on site and increases your costs. Vinyls that don't need to be trimmed (the majority are butt join or overlap and splice) can be installed at a faster rate which reduces the cost. Some wall coverings require more prep like lining the walls, which adds cost because it's a whole extra process. You're essentially wallpapering the area twice, which will cost more. 
How Bespoke is Your Wallcovering?
If there is one piece of wallcovering that can only go in one position on the wall, it is really, really important that no mistakes are made. The installation needs to be slowed down to a certain degree, and utmost care needs to be taken and therefore it's going to increase cost. A lot of time and thought will be put into engineering the room to make sure it all fits.  If you were to make a mistake on one panel, it's a long lead time to get a replacement and it's just a massive hassle for the client. You do not want to go down this road! Comparing something that isn't bespoke, say an off-the-roll wallpaper, you could use another piece because it's got repeating patterns, unlike bespoke which has one piece for one area. The materials for the installation are minimal, but there can sometimes be specific adhesives that are required.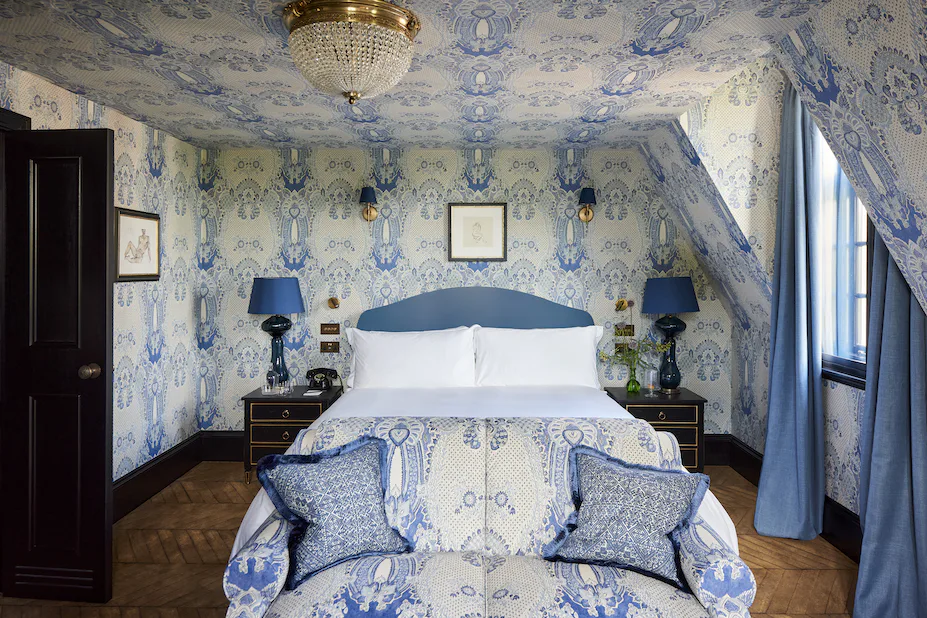 Is the installation local to the installers? Wells Interiors are predominantly London and home-counties based, and anything outside of that we'd have to charge extras including travel time and accommodation which all adds to the price. Alternatively, working in central London there are things like parking and congestion charges that need to be taken into account.  
If we supply, we will always charge less than the RRP as we have trade accounts with all the suppliers. This is paid separately, with a separate quote and invoice. We require 100% payment upfront because the manufacturer requires 100% payment upfront to get the order made and delivered on site.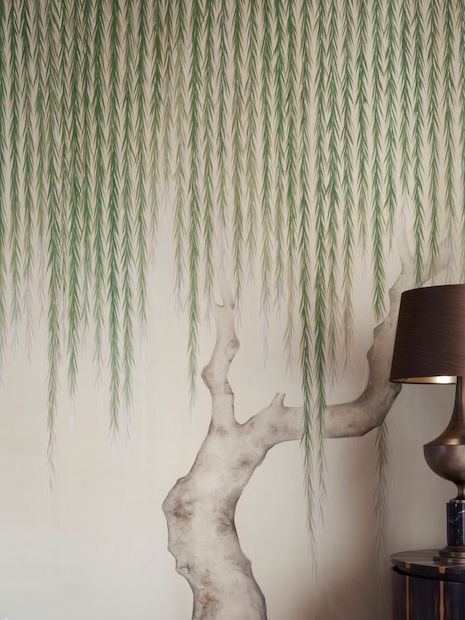 here is an approximation to help give you a better understanding of the costs involved…
To install a reasonably straightforward square/rectangle room of bespoke silk chinoiserie, with say 25 panels (approx 45-55 m2), you would be looking at approximately £3,000 – £3,700 + VAT. This fee includes lining the walls.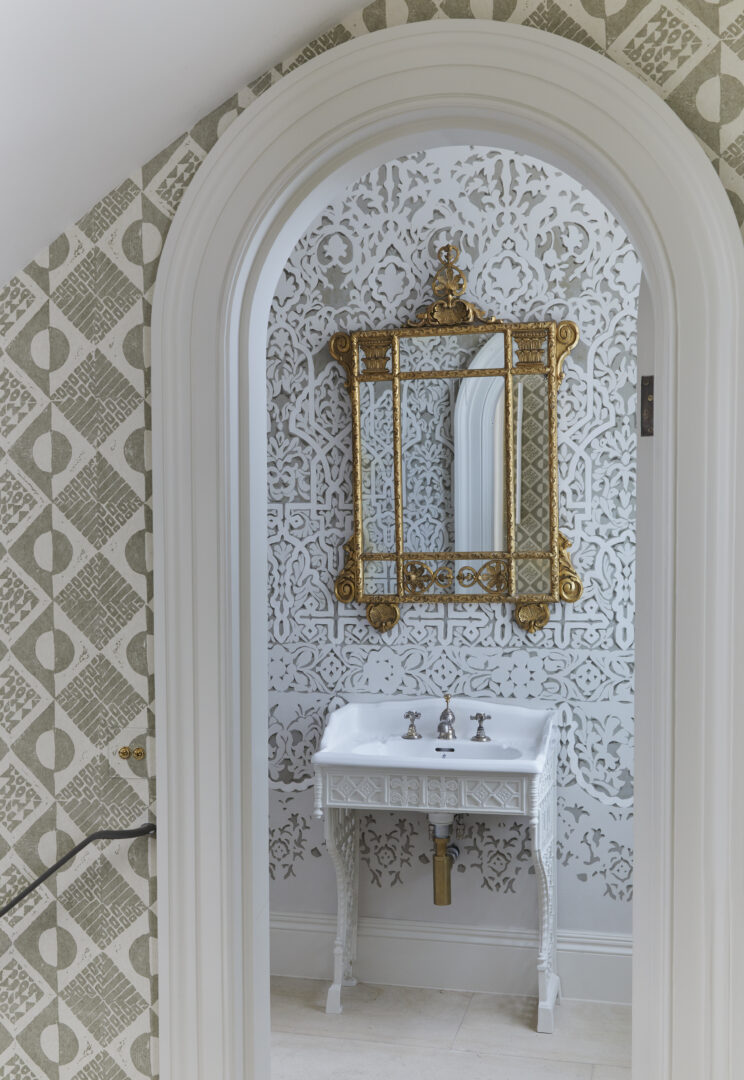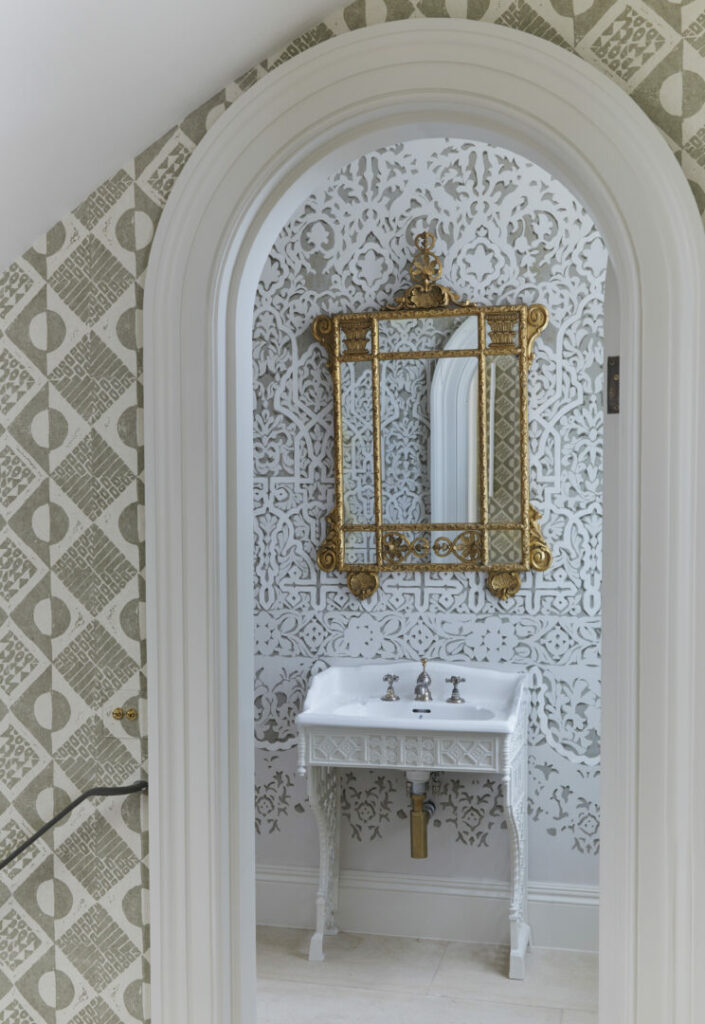 When feature walls need to be lined beforehand, the cost will be calculated over two days. The reason being, here at Wells, we do things properly and do not take risks with your investment, and we need to allow the lining paper to dry fully before installing the top paper. WC's are also normally a two day job. Approx costs £1,000 – £1,600 + VAT.
Further reading
Are you at the stage of booking an installer? Click here to find out about deposits, payments and more 
Are you a contractor? Click here for more information on retention, discount and square meterage