HOW TO FIND THE BEST WALLPAPER INSTALLER NEAR YOU
If you're searching for a specialist wallpaper installer, we've created a guide to help you choose an expert hanger near you.
ASK THE WALLPAPER BRAND TO RECOMMEND A WALLCOVERING INSTALLER
Always ask your chosen wallpaper brand for their recommendation. Brands often partner with specific installation companies, as they've developed an understanding of their product and will know exactly how to achieve the best quality finish. Click to see which wallpaper brands use Wells Interiors as their recommended installer.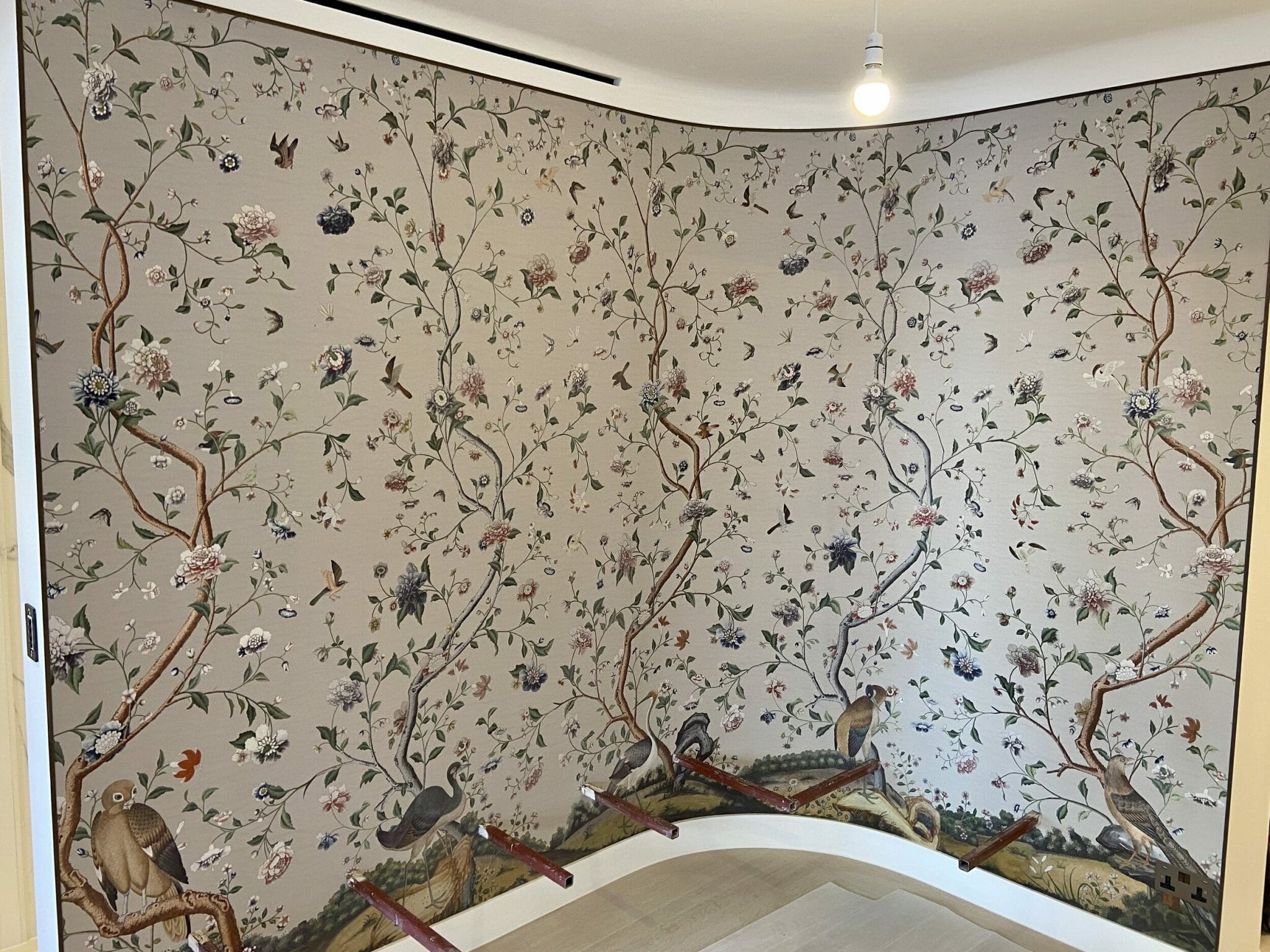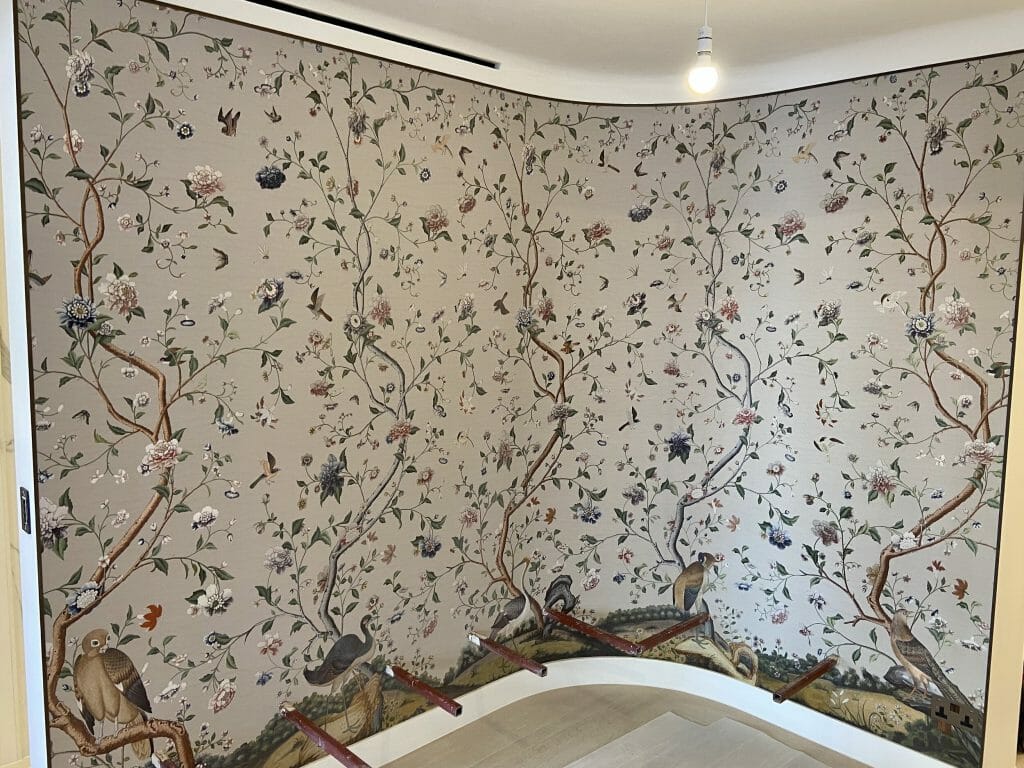 ASK AN INTERIOR DESIGNER TO RECOMMEND THE BEST WALLPAPER INSTALLER IN YOUR AREA
If you're working with an Interior Designer, ask for their advice. They will likely have a reliable wallpaper hanger they can recommend. Word of mouth recommendations from people who've worked with wallcovering installers in the past are a great source of referral.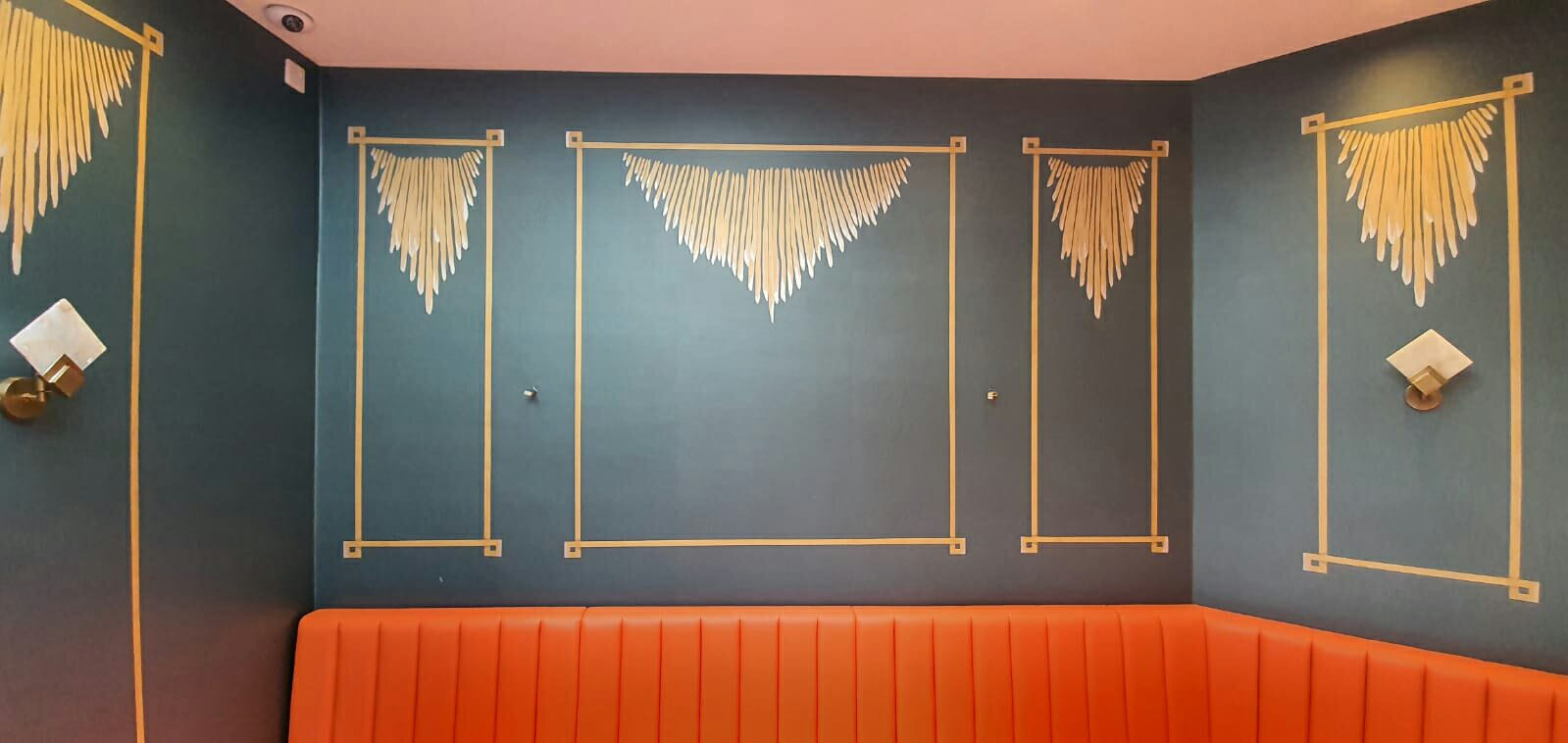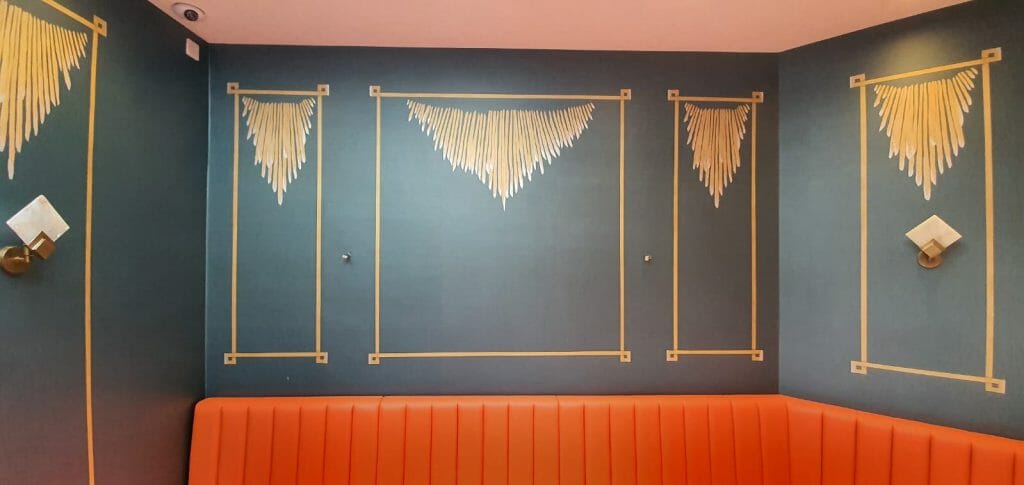 FIND THE BEST WALLPAPER INSTALLER NEAR YOU VIA INSTAGRAM
Scour Instagram to find companies that create the loveliest work with wallpaper. If you come across a beautifully designed home, cafe or restaurant near you that features flawless wallpaper, reach out to them and ask who installed it.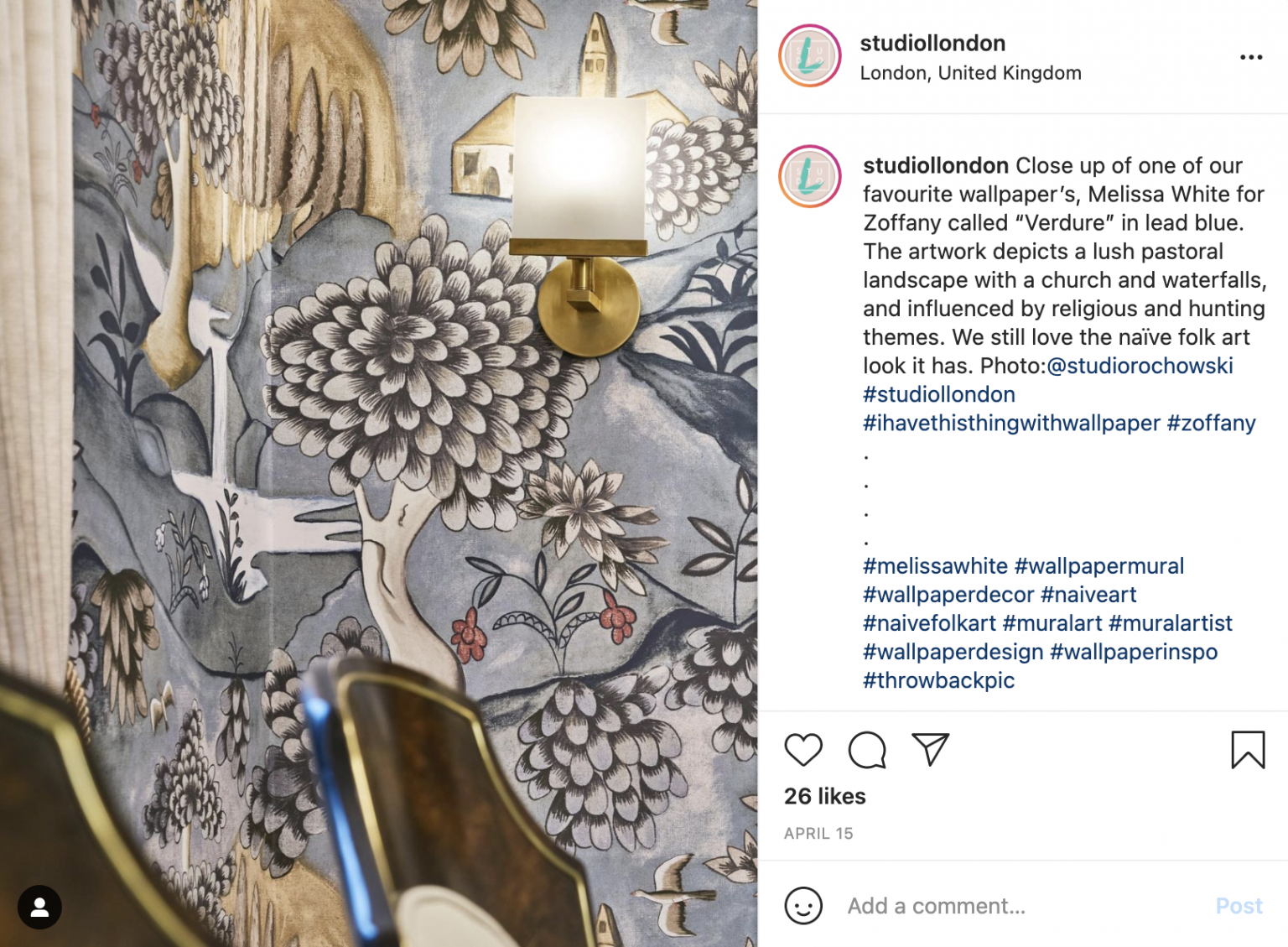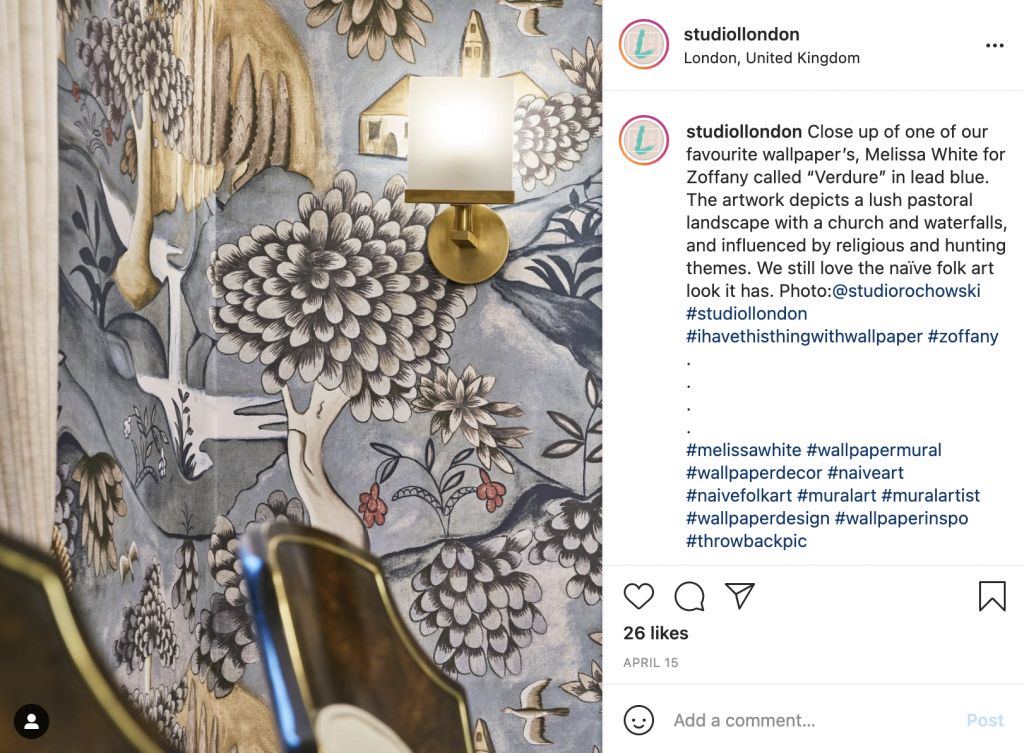 FOUND A WALLCOVERING INSTALLER? ASK FOR THEIR PORTFOLIO OF WORK
Once you've selected a wallpaper hanger, ask to see their portfolio of work. Don't rely entirely on photos, as they won't necessarily show the seams and the standard of the final wallpaper installation. Find out which wallpaper companies they've worked with in the past and ask for references from previous clients.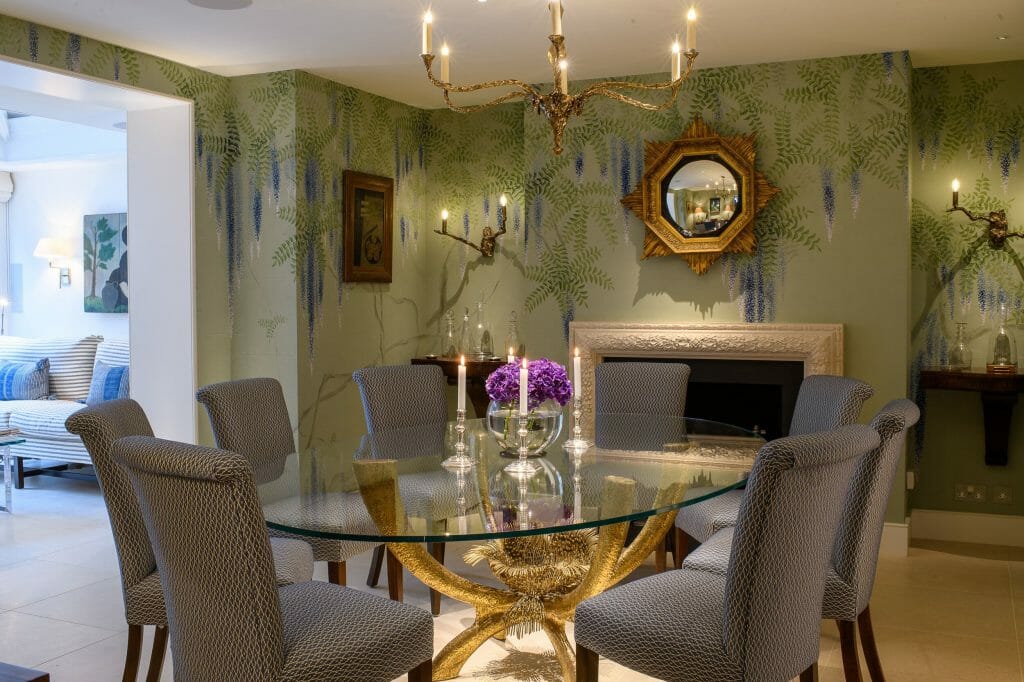 VISIT A CURRENT WALLPAPER INSTALLATION SITE
When you shortlist the best wallpaper installation companies in your area, if you don't like to rely on testimonials alone, contact them and check if they will let you visit their current job site. You'll see their quality level first-hand and gain insight into how your own home will be treated if you select them. If they're not currently working on a project near you, they will usually have something coming up, so make sure to get in touch in advance.
Unsure what to look out for? Read our article: Common Wallpaper Installation Mistakes Caused By Unskilled Tradesmen