The most popular luxury wallcovering designs from the top UK brands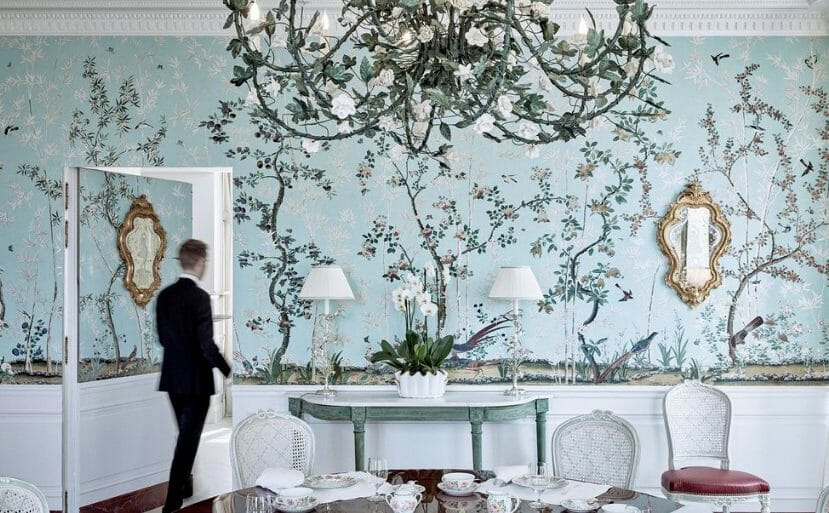 As wallcovering experts, we are the first to testify how much a beautiful and expertly installed wallpaper can elevate the look of your home. In a previous article, we discussed our favourite places, " Where to Buy Luxury Wallcoverings In London." However, with an abundance of incredible wallcovering designs at your fingertips, how do you choose the best wallpaper for your home?
Taste varies, and trends will change. Nonetheless, for a wallpaper to earn the prestigious recognition of 'wallcovering bestseller', means the design has been successfully used repeatedly in many different homes and interior schemes. That's why our team at Wells Interiors has approached six British high-end wallpaper brands to uncover their most popular designs that clients request over and over.
de Gournay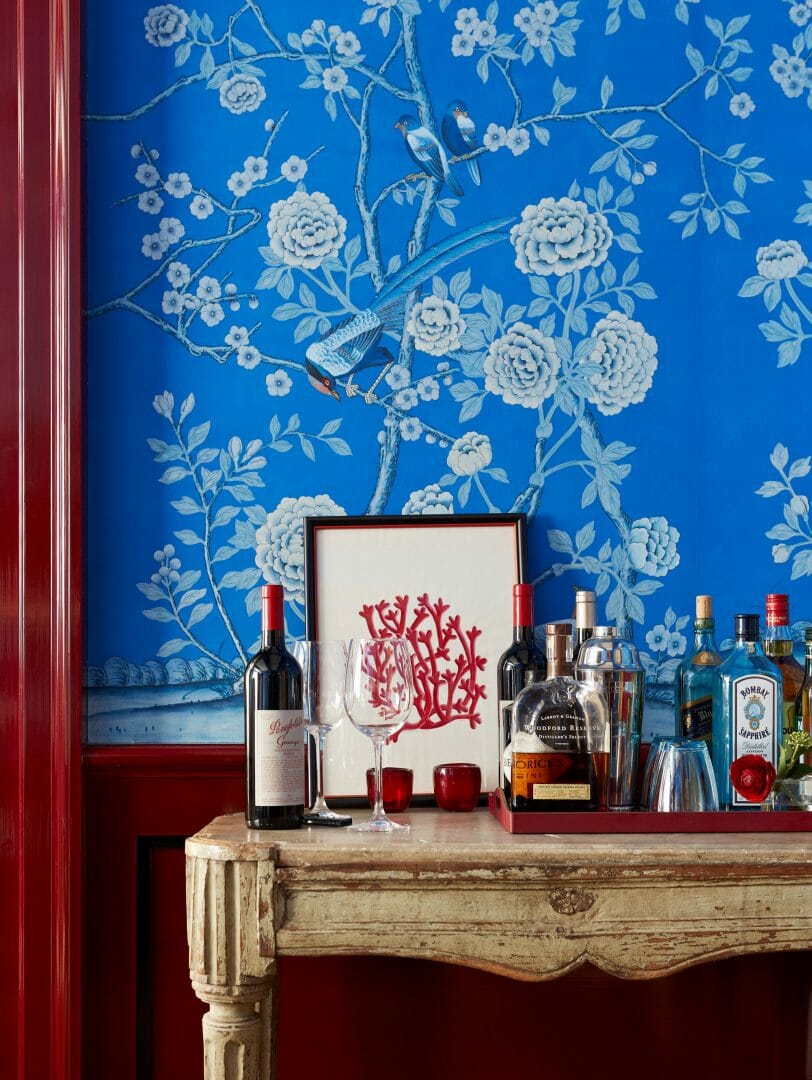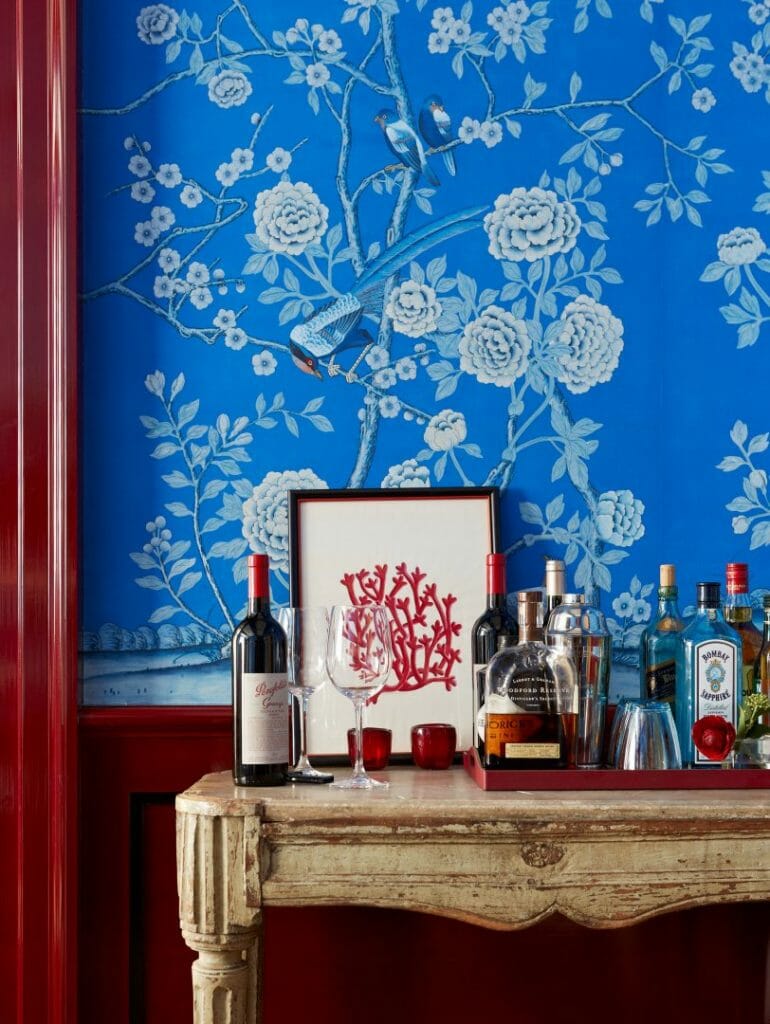 About de Gournay
Founded by Claud Cecil Gurney in 1986, de Gournay are known for their painstakingly hand-painted Chinoiserie wallpaper. Their unique strength is founded in the profound 
knowledge of techniques, processes and materials held by their artists and artisans.
de Gournay's Most Popular Wallpaper Design
The 'Earlham' Chinoiserie is a "winning example of the medium and is based on surviving wallpapers within London's Victoria & Albert Museum. It depicts dense and flowering Peony trees at the base and mid-level of the scene, rising to leafy branches filled with birds and butterflies above […] A true original that will still be beautiful in a hundred years' time." 
Harald Donoghue, de Gournay Press Director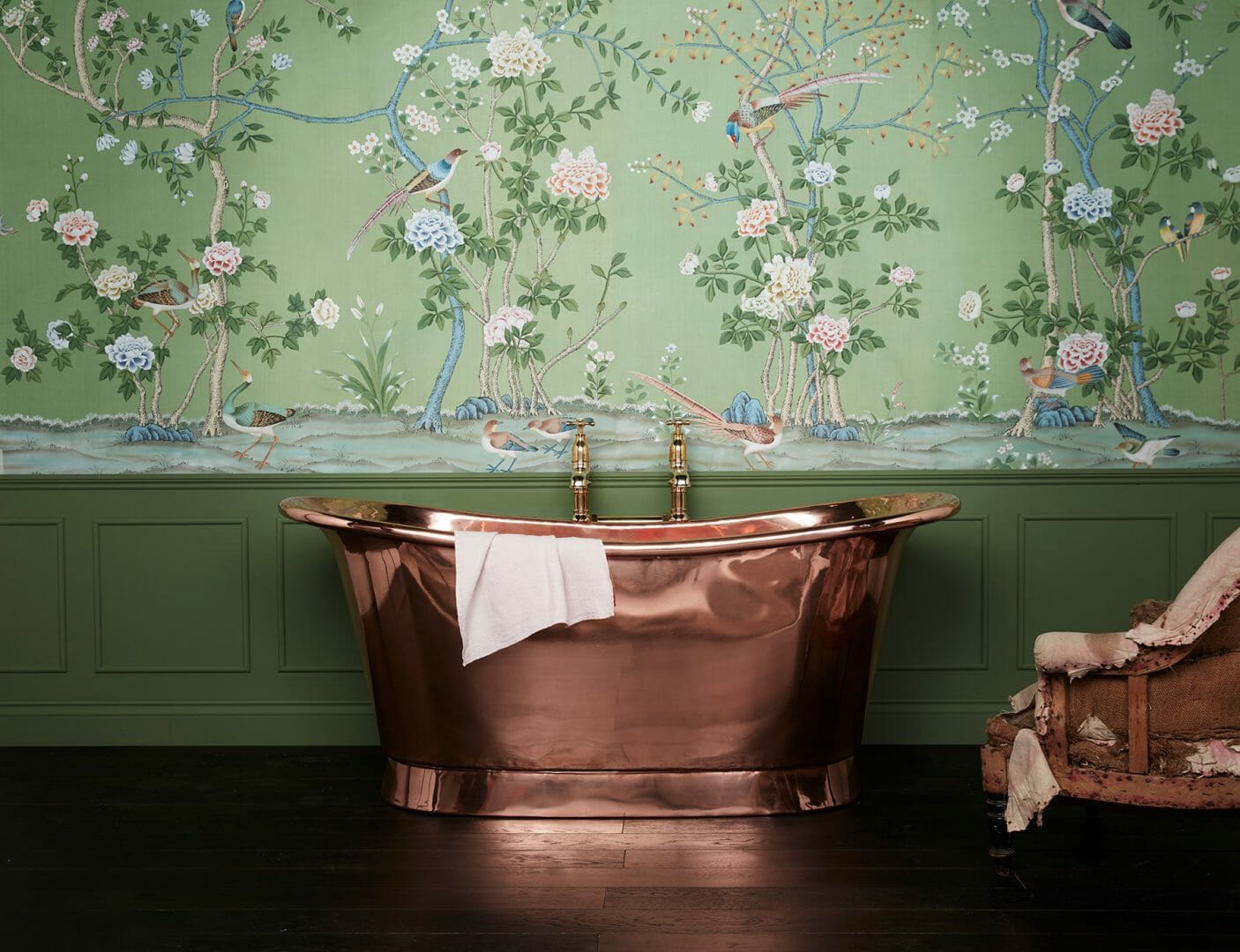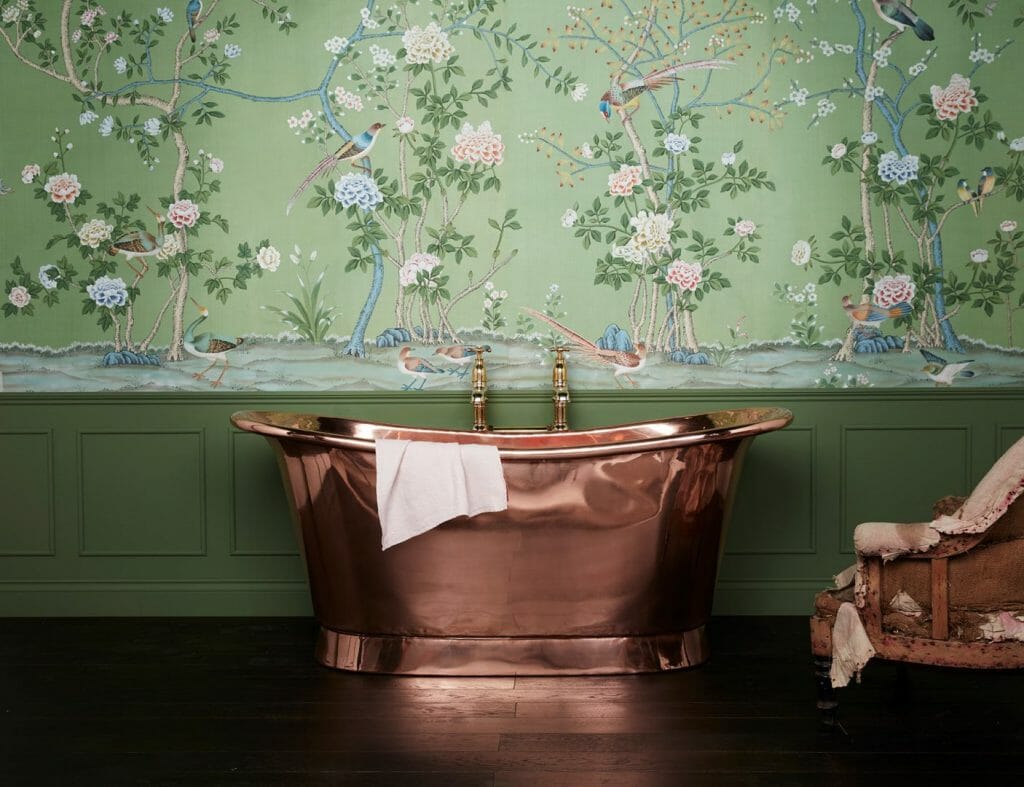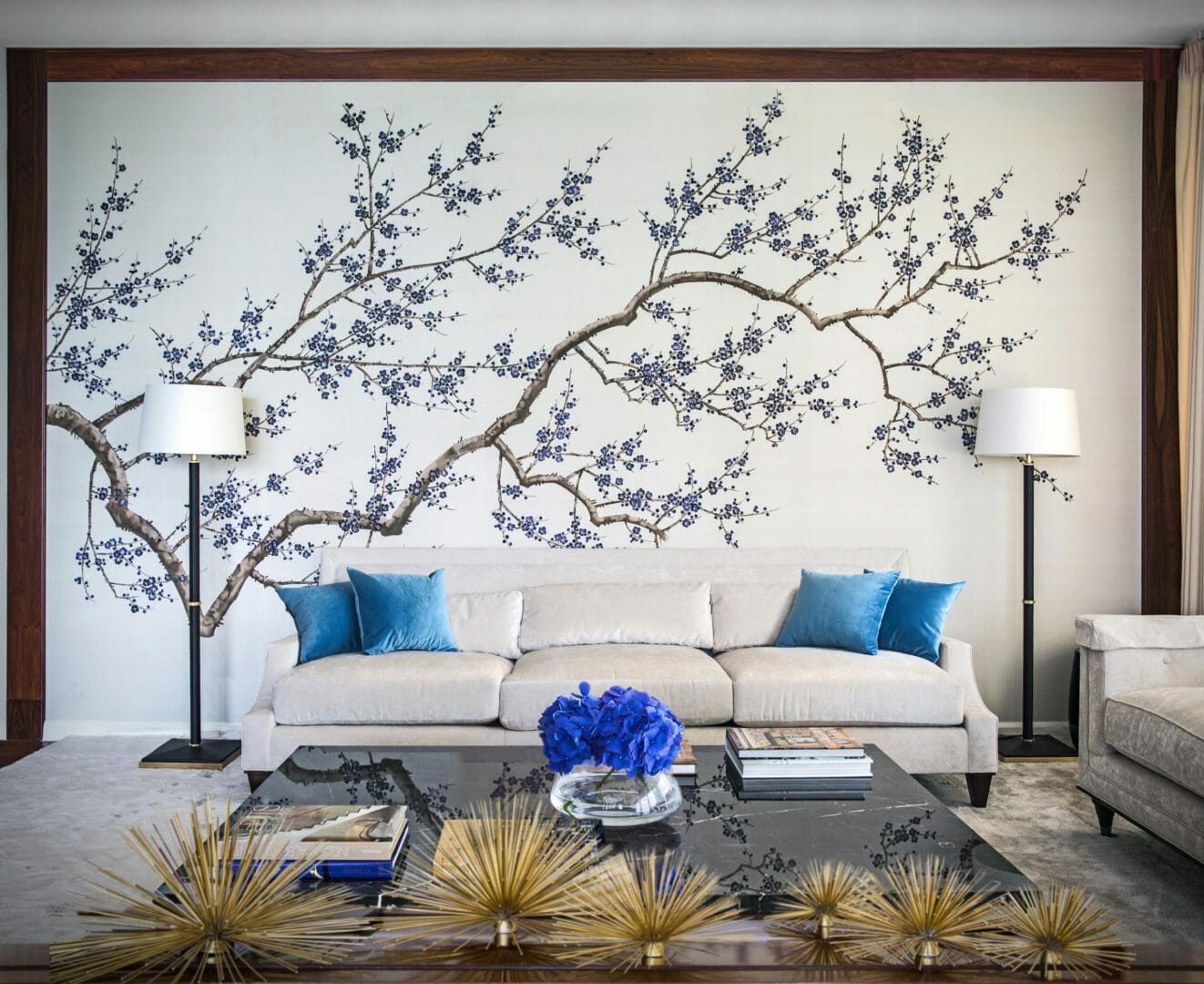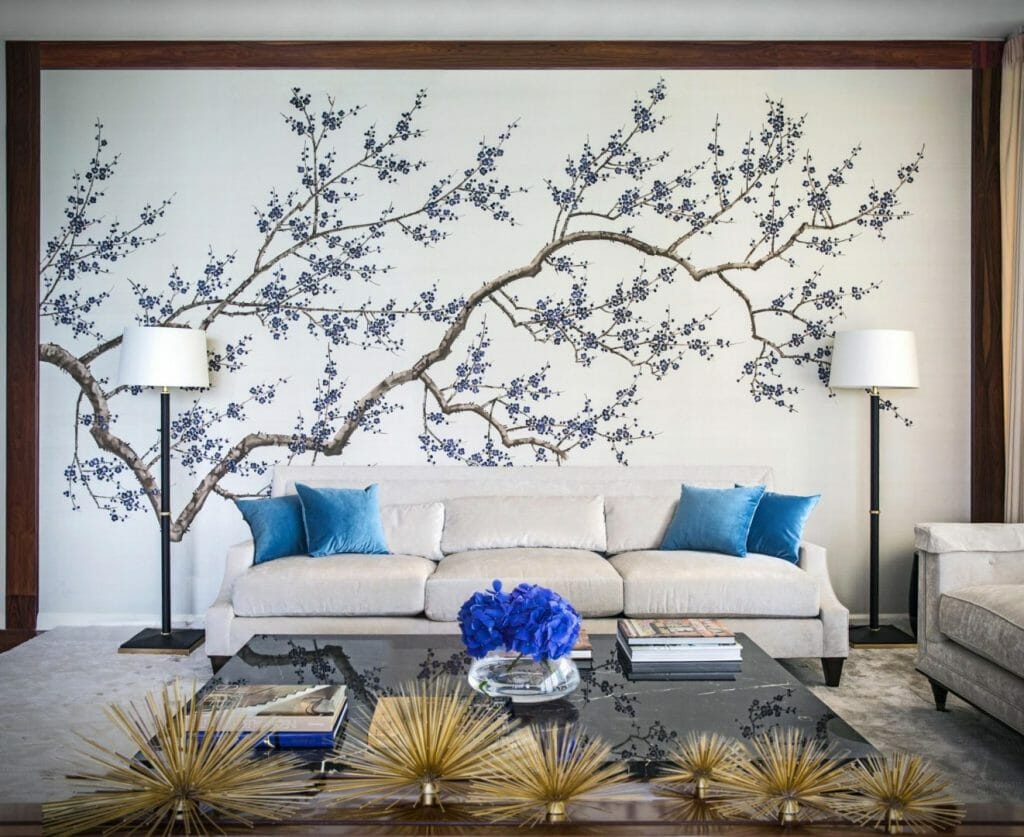 About Fromental
Founded in 2005 by Tim Butcher and Lizzie Deshayes, Fromental's team consists of designers and skilled artisans in the UK and China. Best known for stunning hand-embroidered designs, their artists can spend up to 600 hours carefully painting and hand stitching elaborate details into each wallcovering panel.
Fromental's Best Selling Wallcovering Design
Fromental's best-selling wallcovering is the 'Custom Prunus on White Silk' from their Modern Chinois collection. "This is our signature design here at Fromental. The exquisite splendour of this design is captured when our dynamic 'unconscious' painting style is combined with the vivid lustre of the hand-embroidered silk threads. The design can be customised to create a soft and elegant feel or adapted to create a more contemporary feel." 
Matthew Foster, Business Development Manager UK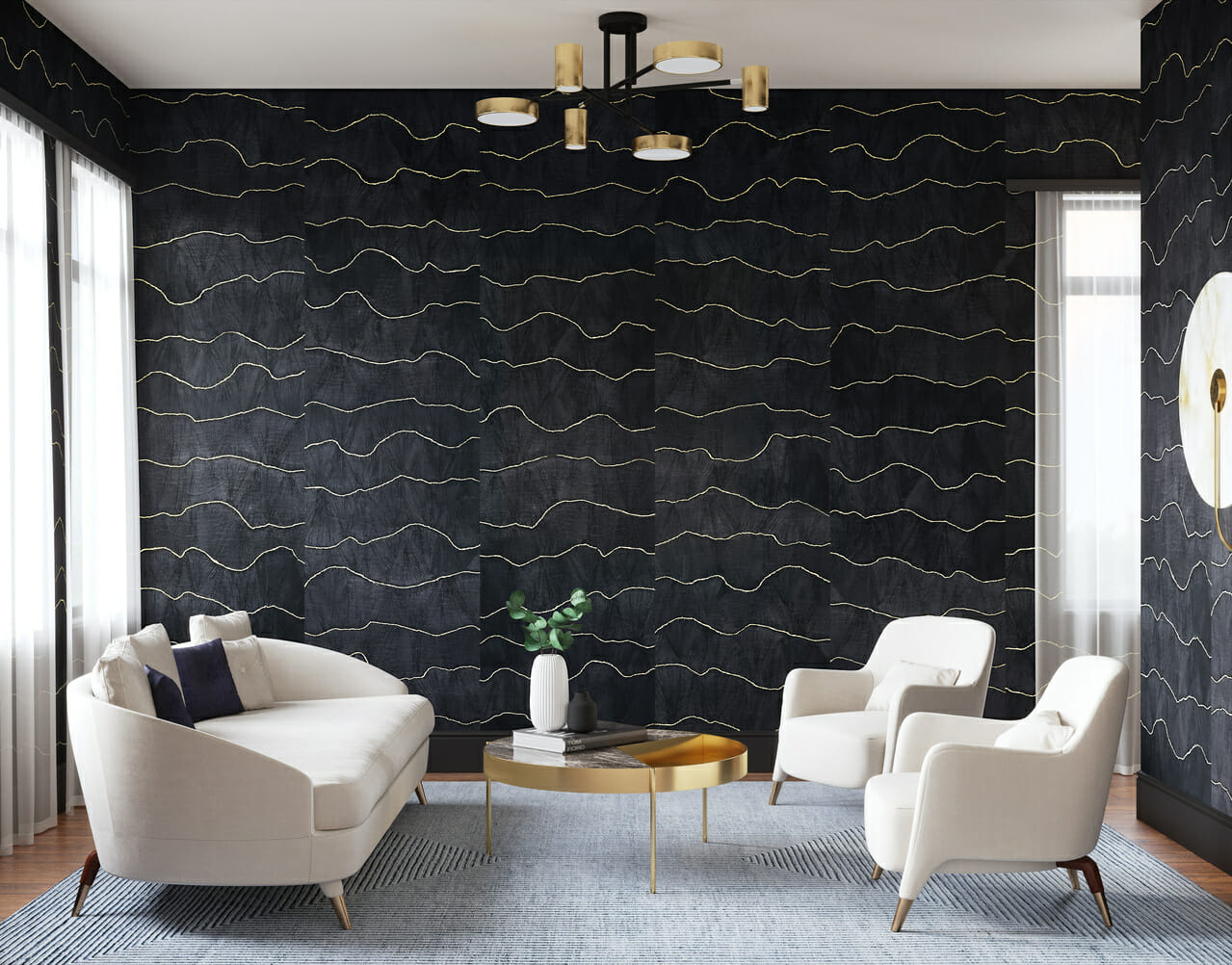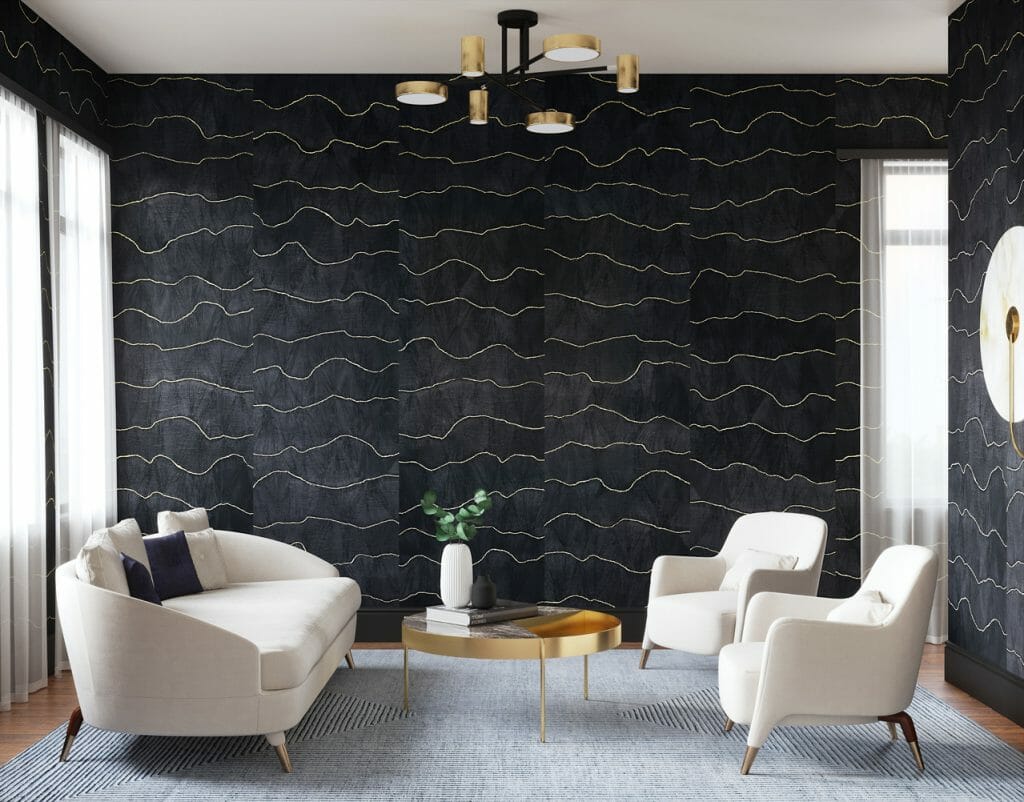 About Phillip Jeffries
Founded over 40 years ago, Phillip Jeffries are London wallpaper experts and one of the world's leaders on luxury wallcoverings. With a focus on natural, textured and speciality wallcoverings, their designs elevate both commercial and private luxury interiors.
Phillip Jeffries' Most Popular Wallcovering Design
Phillip Jeffries' 'Make Waves' collection by PJ Artisans features richly textured wallcoverings with delicate irregular horizontal lines inspired by rhythms of the sea. Design, which comes in a stain-repellent finish by default, is available in black and white with gold lines and a plain white finish to create a more subtle look. We are not surprised it has quickly become a favourite. "It's beautifully done and very popular!" 
Marcello Fernandes, Showroom Manager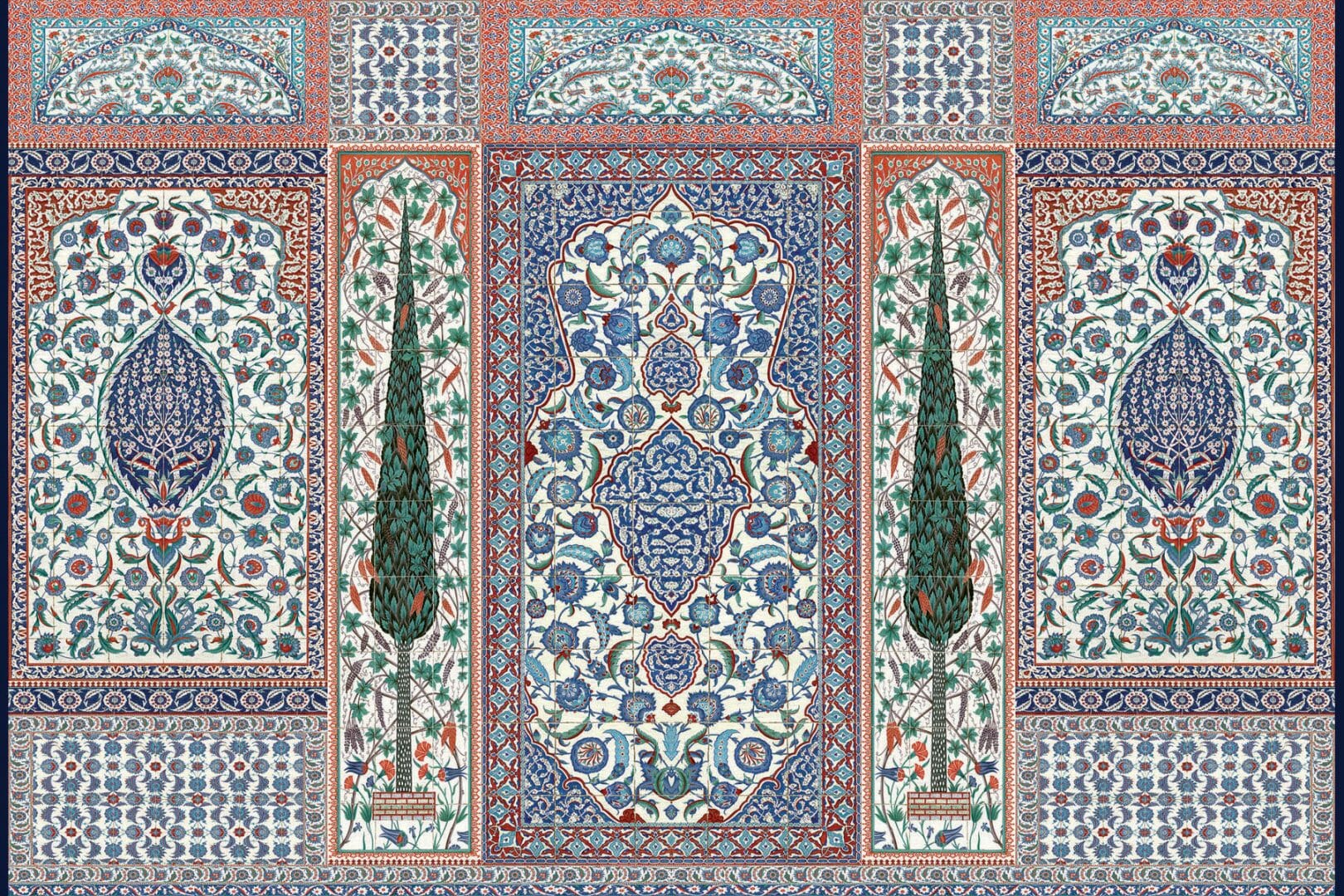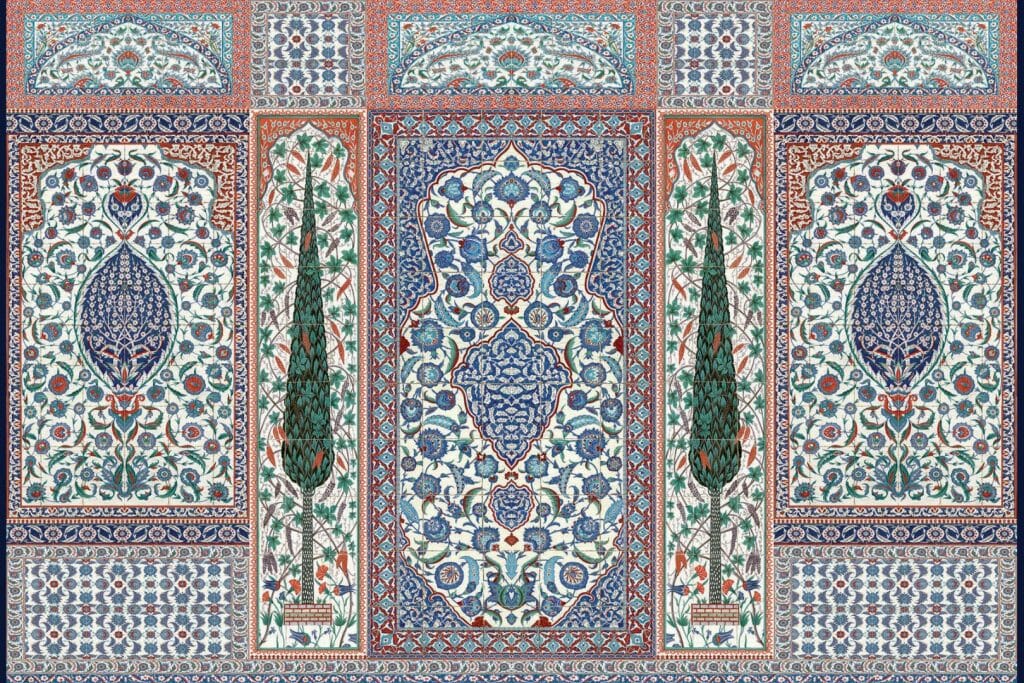 About Iksel Decorative Arts
With a shared passion for artistic mural decoration, Dimonah and Mehmet founded Iksel Decorative Arts in 1988. Though London based wallcovering experts, they met in India and spent many years building a luxury studio where they produce hand-painted designs for their esteemed interior clients. Encompassing many cultures and periods, their collections span across architectural, botanical, ornamental and scenic wallpapers.
Iksel's Best Selling Wallpaper Designs
Iksel's two most popular wallpaper designs are enigmatic 'D-Dream' and Turkish inspired 'Iznik'. 'D-Dream' design comes from the mind of a talented Australian interior designer Steve Cordony. Its tropical design with plenty of palm trees and indigenous fauna has the power to tell the story and completely transform the room. 'Iznik', on the other hand, showcases Turkish decorative art at its best. Inspired by Iznik tiles, a prized 16th-century Ottoman manufacturer comes in various unique panels, all custom-tailored to each client's room.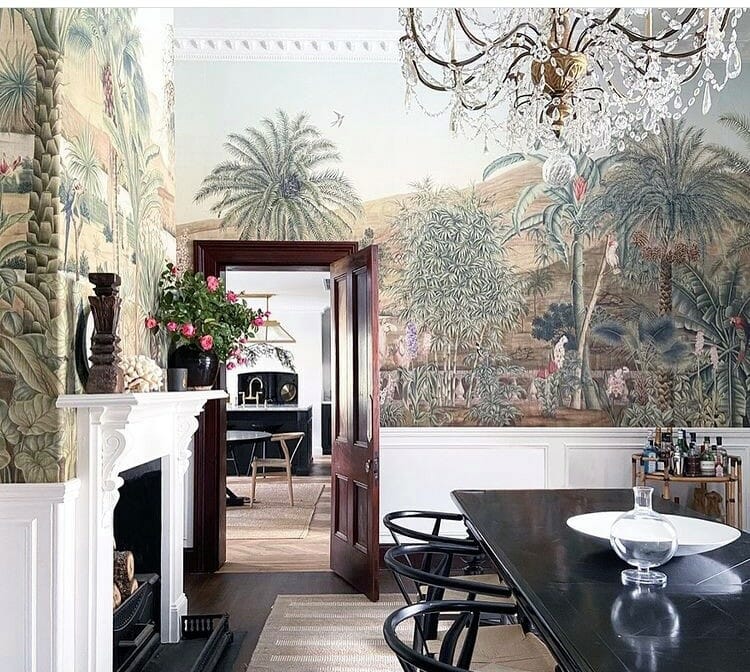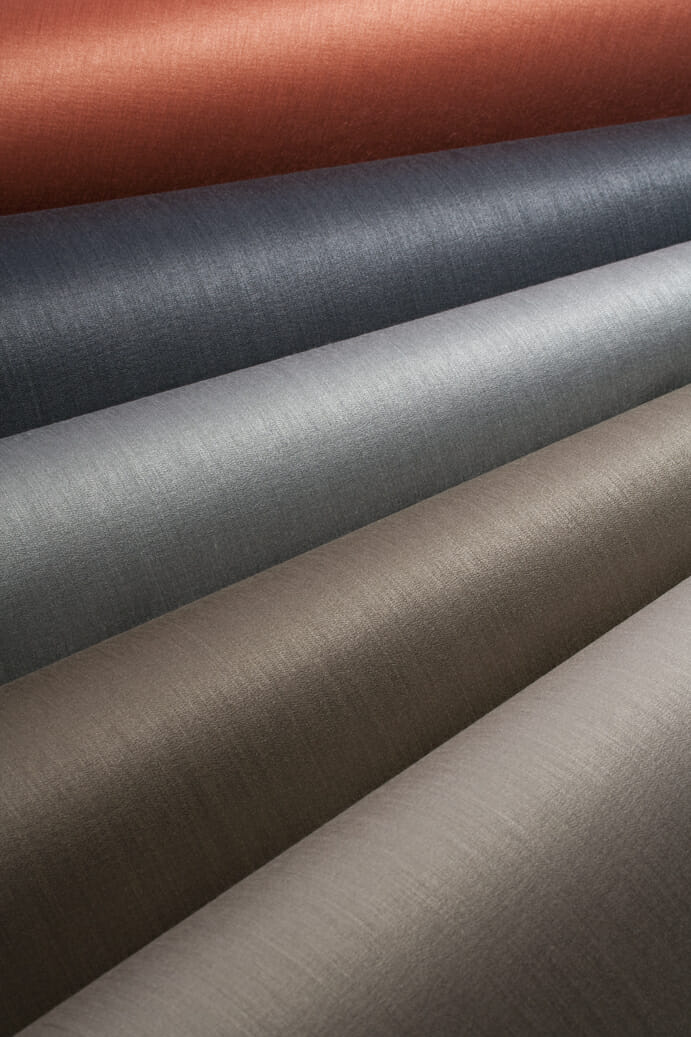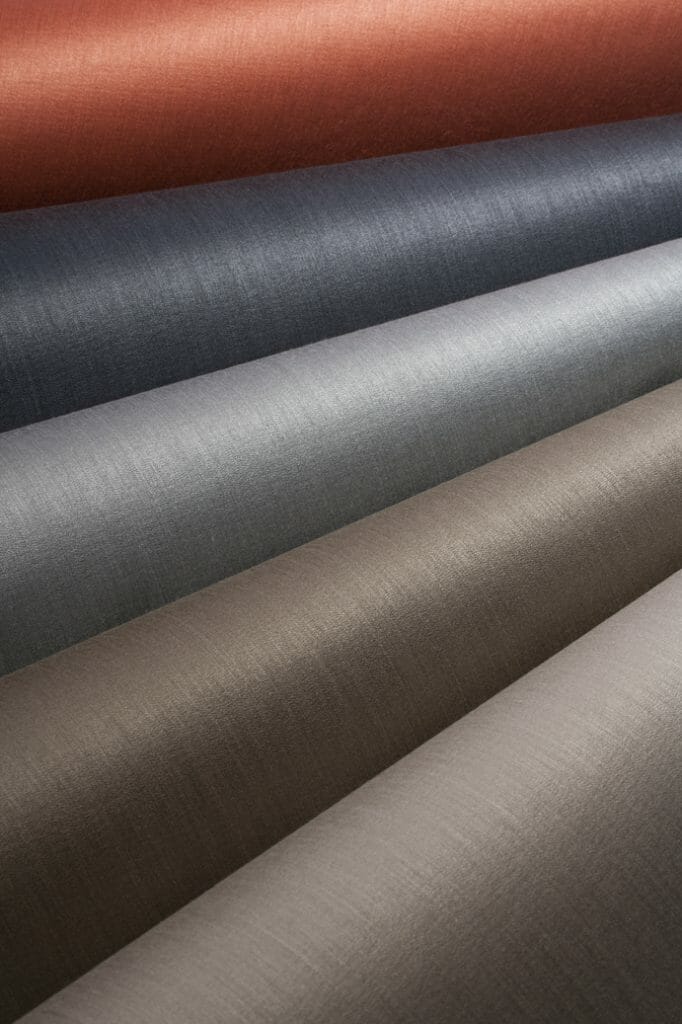 About Altfield
Initially established under De Leche Et Cie, this family-run company has created fine furnishings and decorative accessories since 1982. Altfield introduced their first line of Grasscloth wallcovering in 1993. Since then, the company has become known as the premier design house for weaves, textures and innovative wallcoverings in London.
Altfield's Most Popular Wallcovering Design
"Osaka Plains is one of our oldest wallcoverings but continues to be a favourite with our clients. I think it is due to the timeless elegance of this textile wallcovering that adds a subtle texture to any wall. They are available in an extensive range of colours to match any scheme – from fiery red and ocean blue to calming neutrals and pastel shades." 
Rodell Markham, Showroom Manager.
Lewis & Wood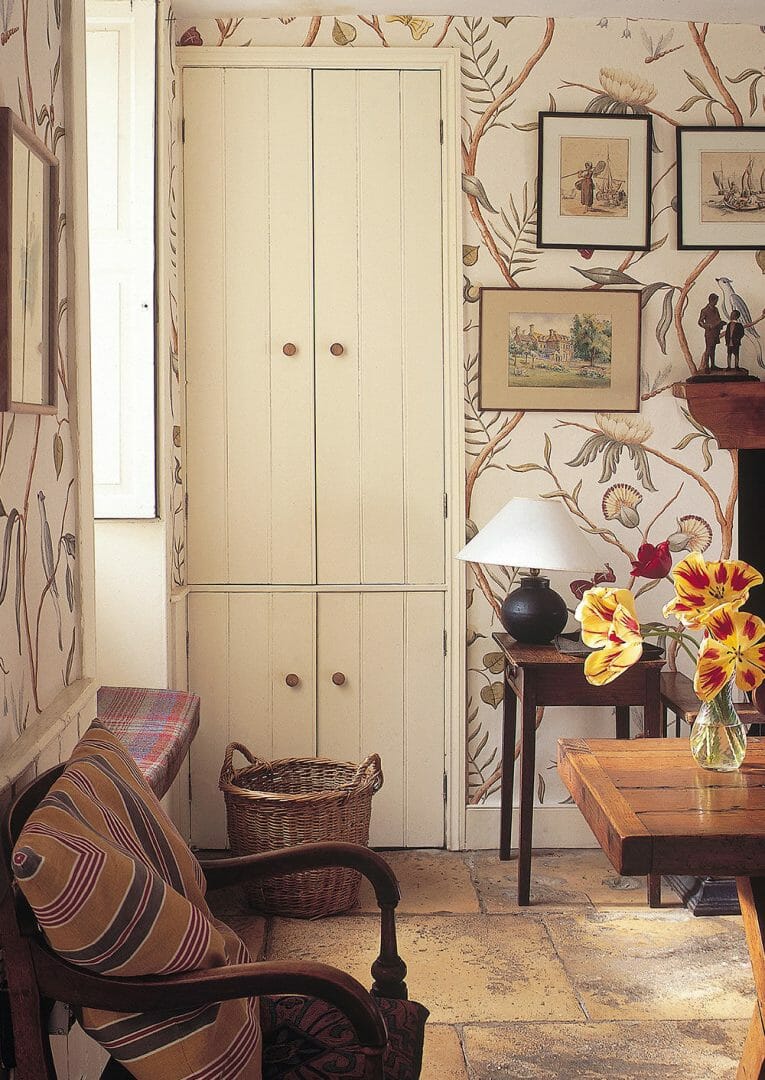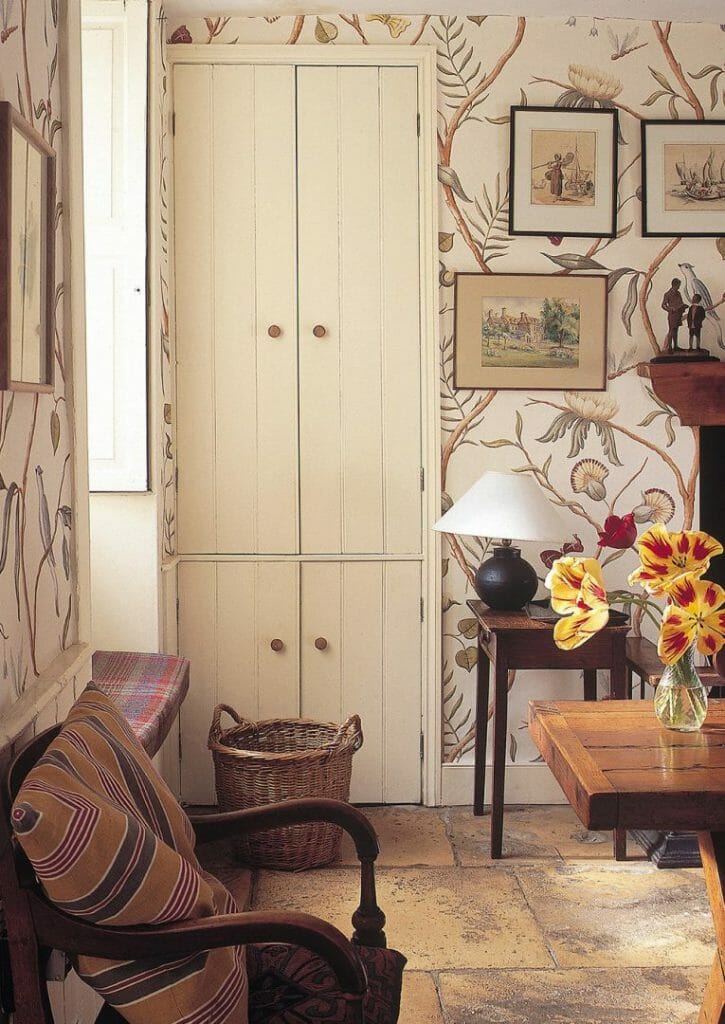 About Lewis & Wood
With a determination to celebrate British talent and manufacturing, Stephen Lewis and Magdalen Jebb collaborate to produce high-quality, considered, and concise fabrics and expert wallcoverings. Carefully crafted, rather than mass-produced, their designs are known and loved by industry professionals and homeowners alike.
Lewis & Wood Best Selling Wallpaper Design
Lewis & Wood's wallpaper design 'Adam's Eden' "… seems to be a design that transcends all age groups. I think the scale of the pattern lifts the spirits, and in the hallways, it looks dramatic without being overpowering. It also has the advantage of being classic which avoids fashionability and means it stands the test of time."
 Stephen Lewis, Director