Wells Interiors team up with Harrods
While luxury wallpaper may have been a talking point for all the wrong reasons in Westminster this month, top wallcovering installer Wells Interiors has pulled off an exciting creative collaboration with the Knightsbridge department store. 
Wells Interiors the leading installer of high-end wallcoverings is delighted to be appointed by Harrods as the exclusive installer for their residential and commercial projects. Offering a seamless service to customers, the company is highly experienced in working with the most luxurious and stylish wallcoverings on the market including De Gournay, Cole & Son, Osborne & Little and Rubelli.
Predicting a boom in interior decoration projects, the iconic department store approached Wells Interiors to offer this service for their discerning customers who are looking to buy the most beautiful wallcoverings on the market.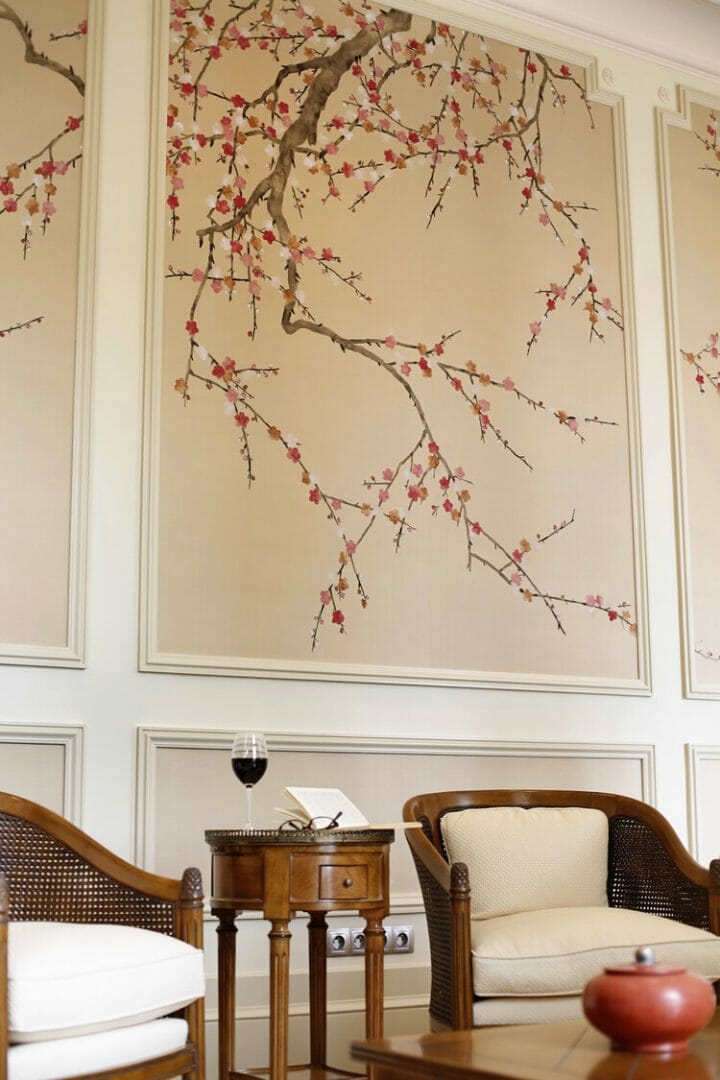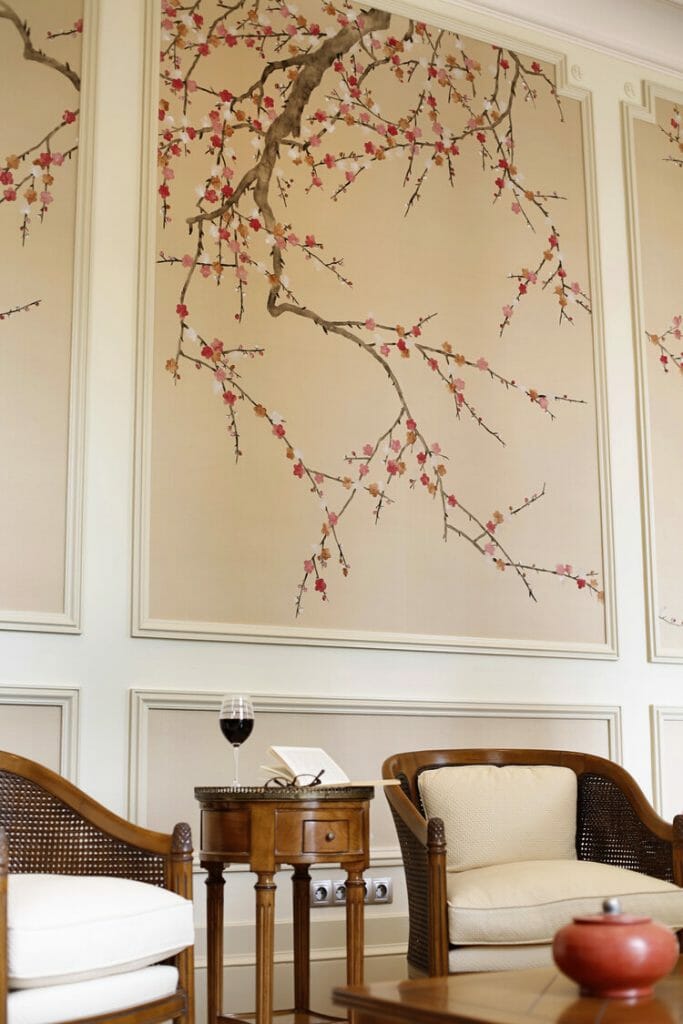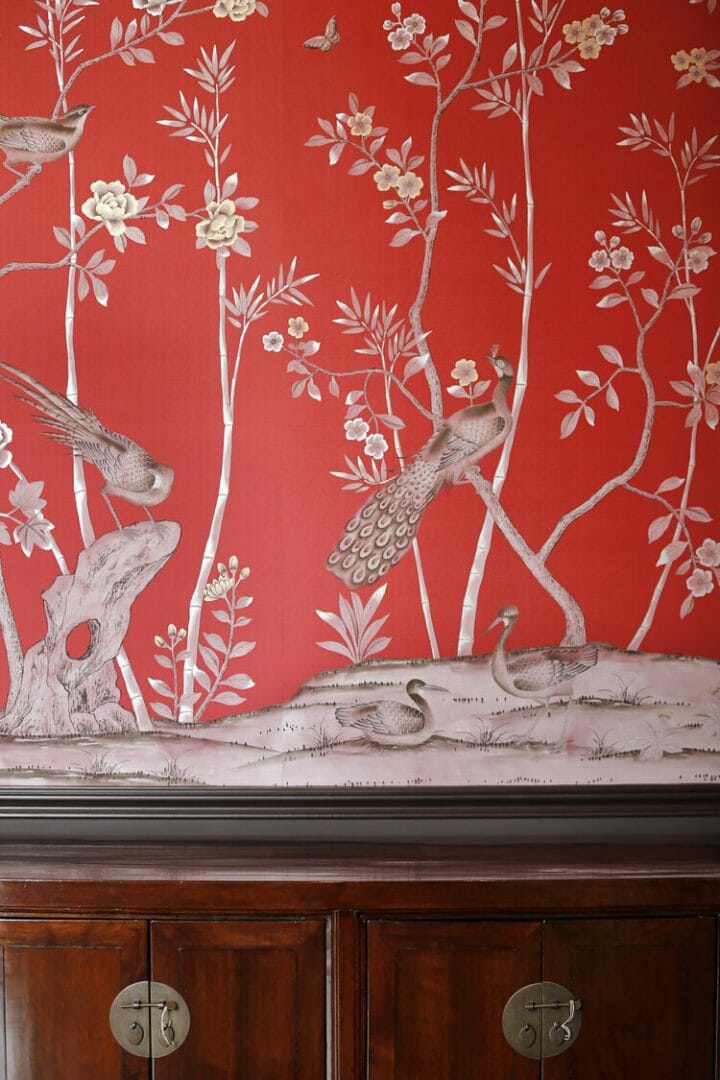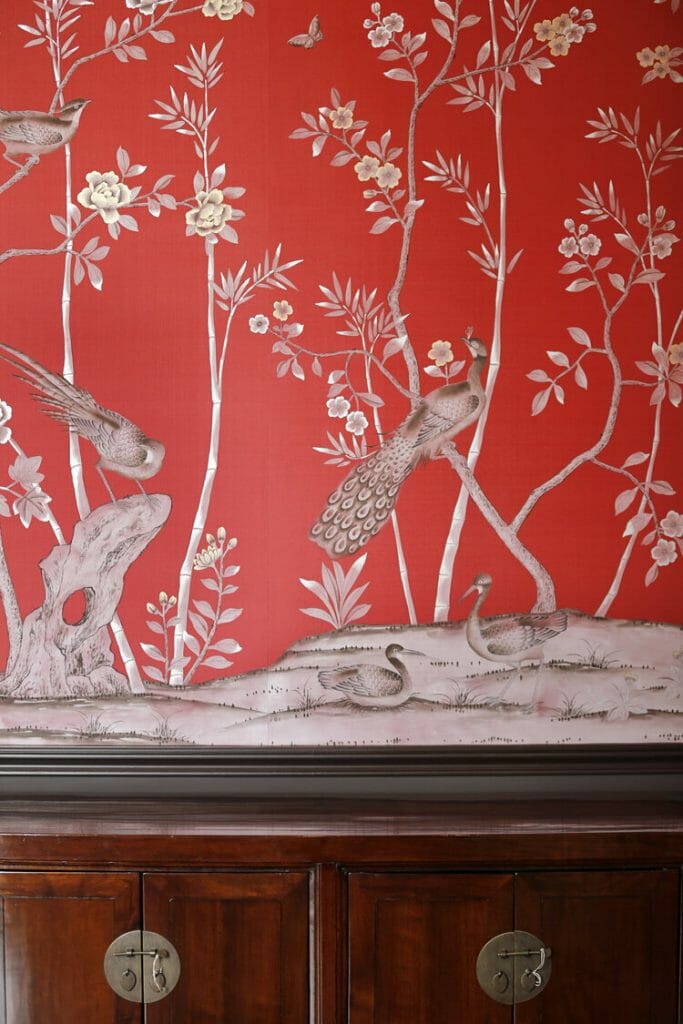 Above from the left: 'Plum Blossom' and 'Portobello' both by de Gournay
Customers who once may have been reluctant to commit to ordering metres of expensive wallpaper without the knowledge that it could be expertly hung by a technical specialist, can now benefit from the new collaboration with Wells Interiors, who will ensure a Harrods-level service and finish all the way through to final installation.
"There's a certain sense of magic with the Harrods brand and we're proud to be partnering with them to offer something really unique to their clients," says founder Mick Wells.
With an enviable reputation for unstinting perfectionism and professionalism in hanging wallpapers in the most prestigious London addresses, Mick says it is a partnership he is looking forward to building on. "We feel very much aligned with Harrods in our focus on craftsmanship accompanied by highly personalised customer service and can really identify with their brand values – especially the belief in the "Art of the Possible".
About Wells Interiors
Established in 2010 by husband-and-wife team Mick and Natalie Wells, the company has rapidly cemented its reputation for unparalleled expertise in the installation of luxury and bespoke wallpapers, however challenging the dimensions or scale of a room. Highly specialised wallcoverings require a considerable amount of technical skill and attention to detail and Mick and his team are widely regarded as the best in the capital and beyond, for delivering the five-star service client's demand.
Note to Editors
For high-res imagery of Wells Interiors installations or to interview Mick & Natalie Wells about any aesthetic or technical aspects of their work please contact:
Sally Rowland PR 07989 271140 sally@sallyrowland.co.uk