Marylebone
For Hollie Wilkinson Interiors
A pied-à-terre in Marylebone
This two-bedroom apartment in Marylebone was beautifully designed by Hollie Wilkinson Interiors. 
All the materials used were carefully considered, and the atmosphere throughout is one of quiet, understated luxury. The palette of soft greys and lilacs creates a restful feel. 
We installed two papers by Fromental, the 'Bambois' and the 'Magnolia' styles. The former is a modern, fresh chinoiserie based on the image of a bamboo garden with winding climbers, peonies, birds and butterflies. Part of Fromental's 'Imprime collection', every order is custom made to the client's requirements, with each design initiated as a hand-drawn artwork before being rendered in print.
Client
Hollie Wilkinson Interiors
Location
Marylebone, London
BRANDS INSTALLED
Fromental Bambois and Magnolia
Project Type
Two luxurious bedrooms.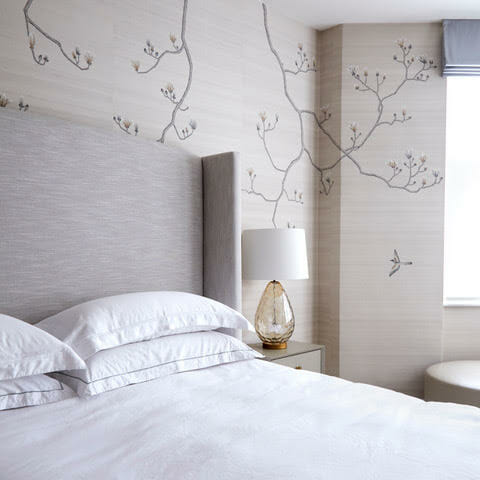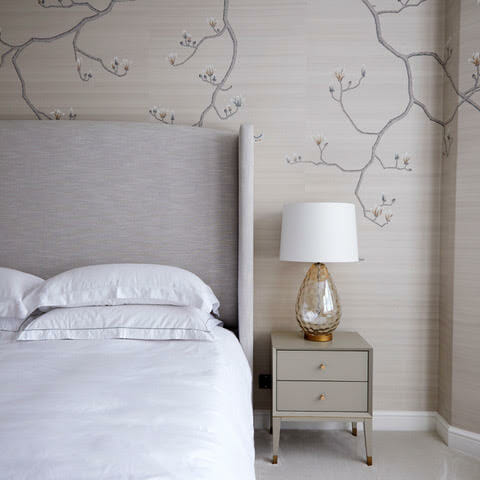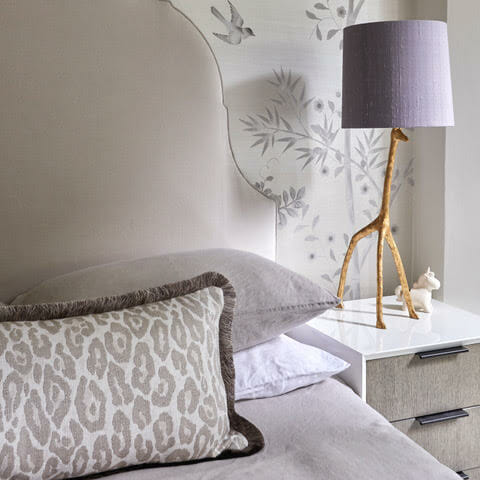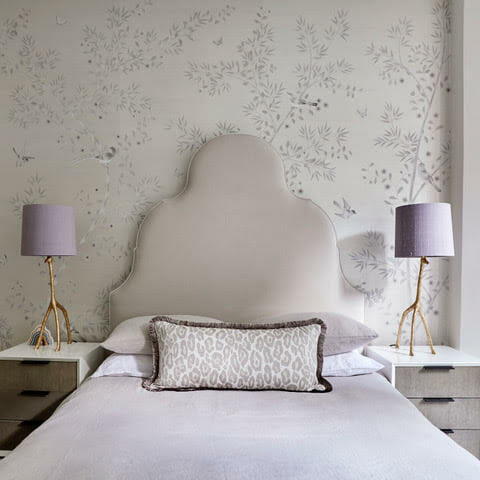 What our clients say about us
We incorporated Fromental wallpaper into two of the bedrooms that were seamlessly fitted by Wells Interiors. A specialist fitter is required for such high-end finishes and we always know the work will be carried out and finished beautifully. Wells Interiors have always been highly recommended, and we would only use them in our projects, to deliver the highest standards.