5 things interior designers need to know about wallpaper installation
At Wells Interiors, our master craftspeople can provide attentive support for wallcovering interior design projects. Employing the skills of a high-end decorating professional guarantees a well-executed finish; a particular requirement of luxury interior designers and design studios who require exacting standards for their clients.
As wallpaper installation is our speciality, here are five things interior designers need to know in order to help the job run smoothly and hit that deadline every time.
1. Your wallpaper installer can advise on the quantities needed
As wallcovering installers in London, we often get asked, ''how many rolls of wallpaper will I need for this project?'' It's a question we can't hear enough, and we always encourage it; after all, there's nothing worse than miscalculating supplies and then having to wait for more. We're here with a technical view, so if you need to double-check any figures, we're always happy to oblige. This way, there'll be no risk of delays waiting on additional rolls and every room will be covered inch by inch.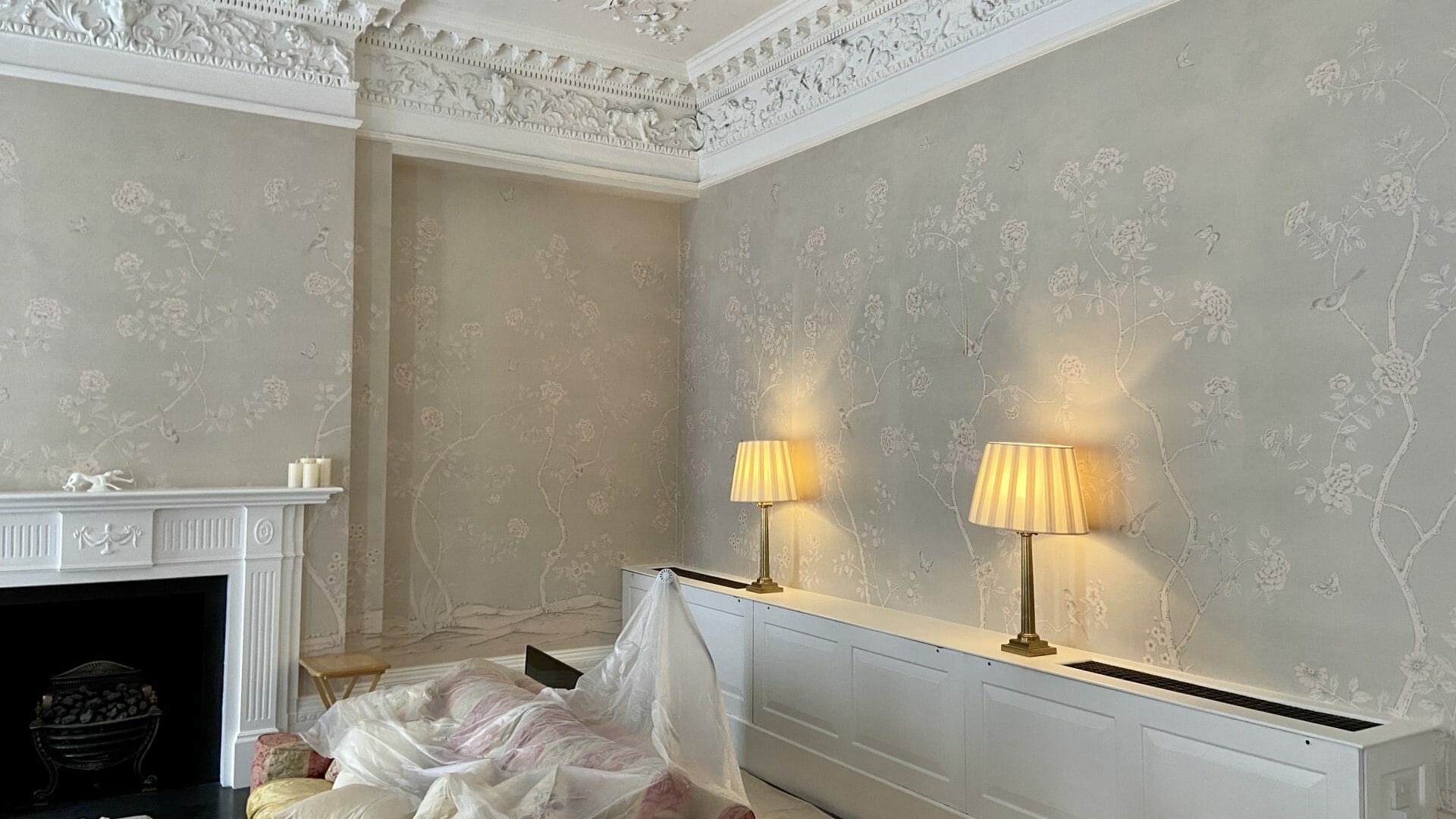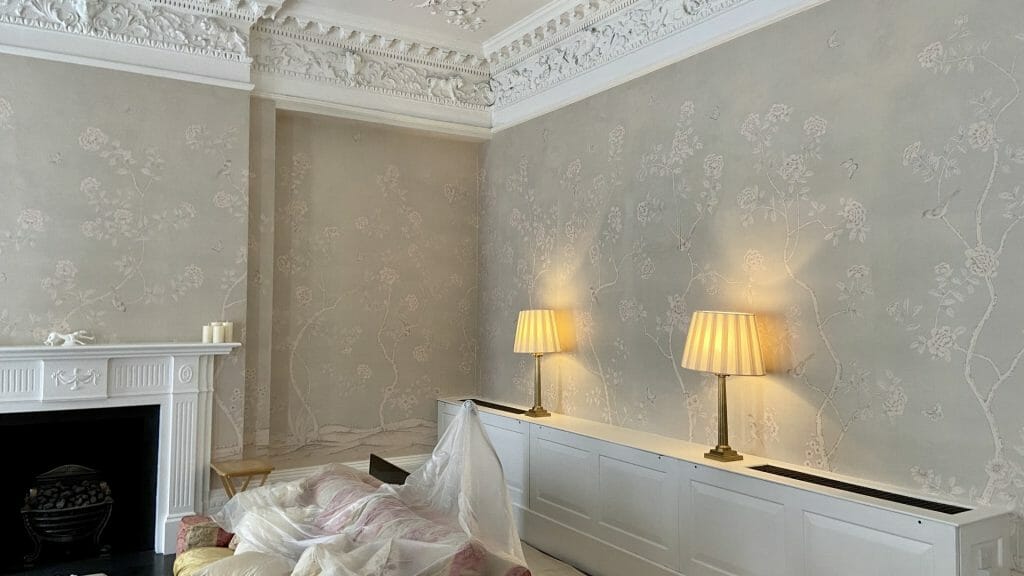 2. The characteristics of high-quality wallcovering designs
With designs available to suit any trend or design style, wallpapers have never been so popular. The thing to consider, however, with wallpaper designs is their hidden limitations. These are characteristics such as whether the wallpaper goes around external corners or whether a variation in colour is to be expected. In a lot of hand-dyed silks, this is commonplace, but it takes real skill to make the client understand without causing alarm.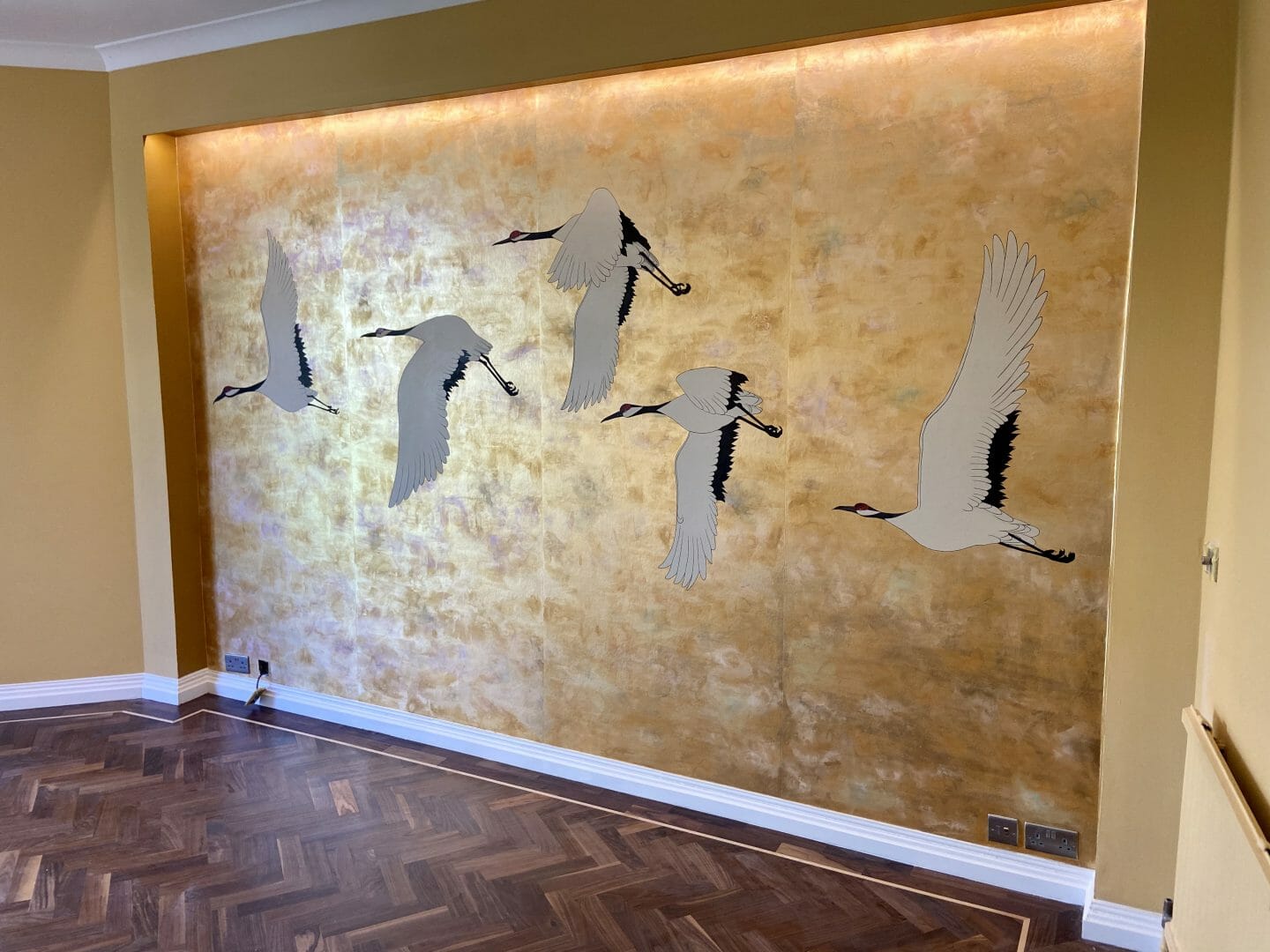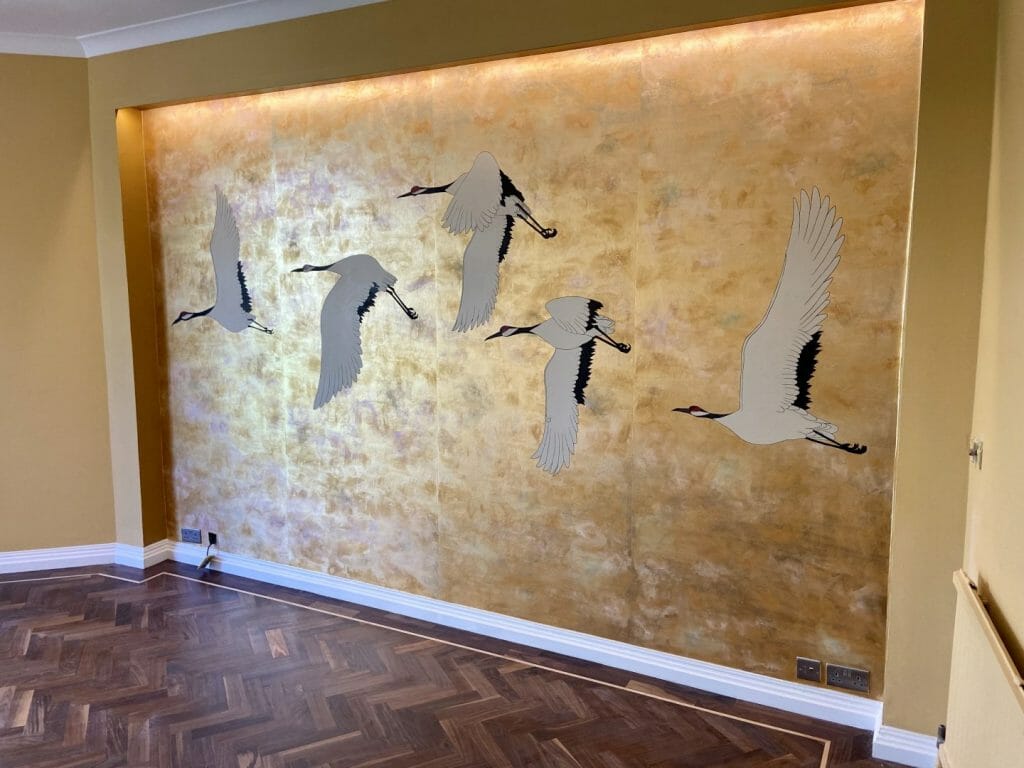 3. How to make wallcovering interior design a seamless process
To make wallcovering installation a seamless process, it's necessary the skirting, windows and door frames should be fitted first. If there are any quality issues with the wallpaper, these should be tackled upfront, and it also helps if the designer is on-site and available to the paperhanger, particularly for the first three drops. Finally, the wallpaper colour and pattern should also be checked against the sample and the layout checked with the installer. Another good tip? Planning ahead will help a great deal with your project lead times.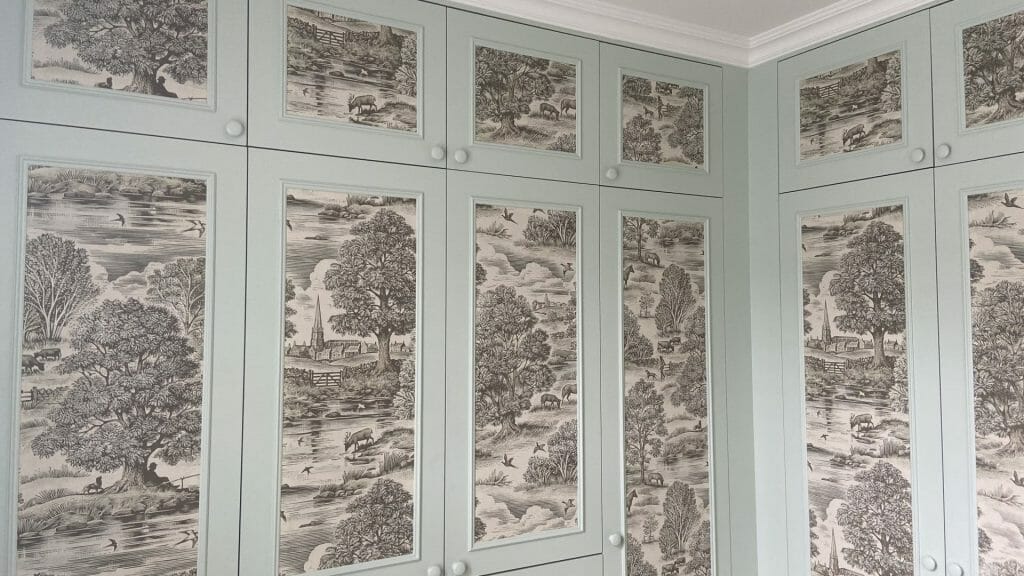 4. Lead times for a wallcovering installation in London
When it comes to wallpaper installation, having great foresight will prove to be invaluable to your client and project. For instance, if the deadline is in six months time yet the wallpaper takes twelve weeks plus, you should pre-empt that your wallpaper hanger will need to measure the room very soon. Ideally, joinery like cornicing should be already in place, but if it's not practical, the walls can still be marked with where the wallpaper is going. This way, any
high-quality wallcovering designs
can be ordered in time and it won't affect the work on-site. If it's a custom wallpaper, however, we would always say to only do a final measure once the woodwork is in, because even a few millimeters off can look terrible. Wallpaper hangers can also sometimes have last minute availability, but to be safe, you should look at booking 2-3 months in advance – they can always move dates closer to the time.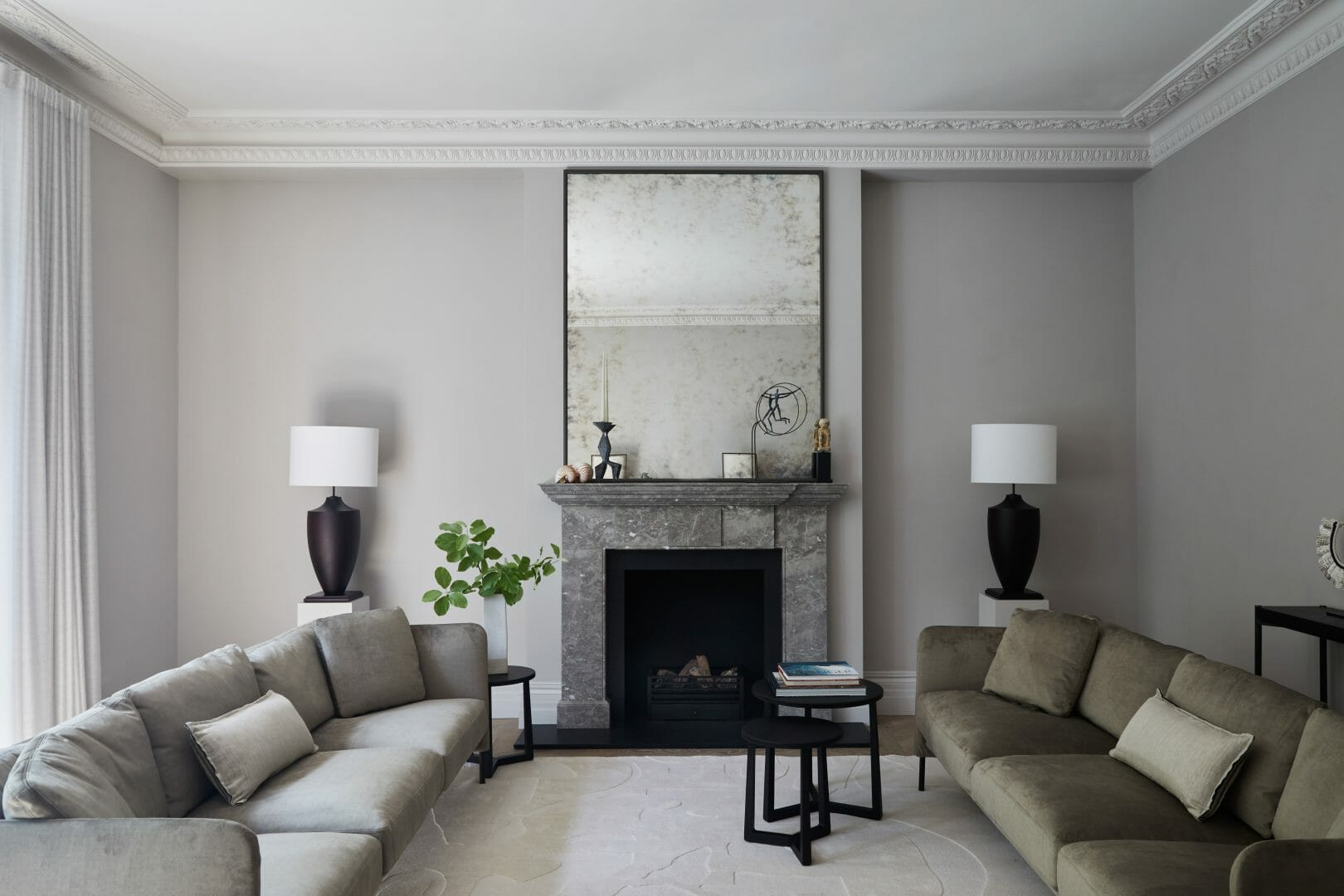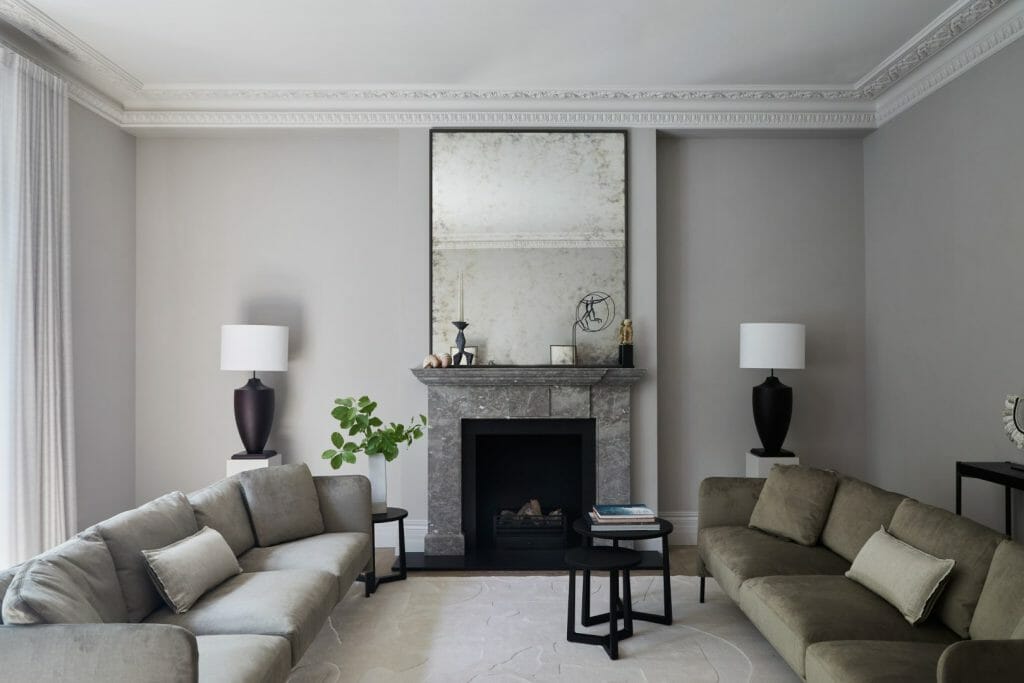 5. How to manage a client's expectations
Some projects go to plan, and some don't, but it helps to manage your client's expectations from the very beginning. As wallcovering installers in London, we've seen it all and trust us, it's far better to be honest upfront. For example, some rooms may be straightforward and some complicated, but running things by your wallpaper installer can lessen the chance of misinforming your client. When a vision comes together, however, the results are worth it; here is some recent feedback from one of our wonderful clients.
If you have a project in mind, why not drop us a line? We would be delighted to discuss your ideas. Please note, all suppliers and lead times stated can vary depending on many factors like availability and wallcovering style – please contact our team for further advice about your project.