Specialist wallpaper hanger vs painter/decorator vs DIY: An honest comparison.
You're probably familiar with the term 'specialist wallpaper hanger' by now because we've been shouting it from the rooftops for the past 11 years. So, why would you book a specialist wallpaper hanger over a decorator/painter/builder/doing it yourself? Here are 5 solid advantages to seeking a specialist…
We offer a rock-solid guarantee. We can promise we will get the wallcoverings looking as best as they can look, subject to the limitations of the signed-off substrate and wallcovering itself. The wallcovering may be designed to have a panel effect – which we can't impact (we aren't magicians) but we can get it looking as good as possible, within the constraints. We will also be honest about whether the wall is in good enough condition or suitable for the type of wallcovering you have chosen, and will do our best to preempt any potential flaws with your wallcovering and make the client aware.  
We have a proven track record with a lot of repeat bookings.

We have put together thousands of successful installations. It's worth noting that because of this depth of experience and that we

specialise

we have been able to really focus on refining the process and have all of the correct and developed bespoke tools for the job.

The familiarisation of the products. We have a lot of knowledge around the products and doing one job every single day is the '10,000 hours rule' – you become a master at the job. Decorators might do painting one day, a feature wall the next – we install wallcoverings, day in, day out. Therefore, we are experts in it and we can troubleshoot issues before they arise. We can also foresee what the wallcovering will look like on the wall before it is even up, allowing us to manage expectations. Clients love this.
We have great relationships with the brands – Phillip Jeffries, Fromental, de Gournay, Arte etc. They know us and we know them. We have clout if something should go wrong, or if there is an issue to solve.
We are self-manageable. We have a dedicated project manager, a sales manager and a very talented team of installers – who we truly believe are the best in the business. We will walk away from a job with zero fees if the space isn't ready for the installation, and return when the timing is right. We are lucky enough to have a big enough team to juggle schedules to avoid compromising the finish.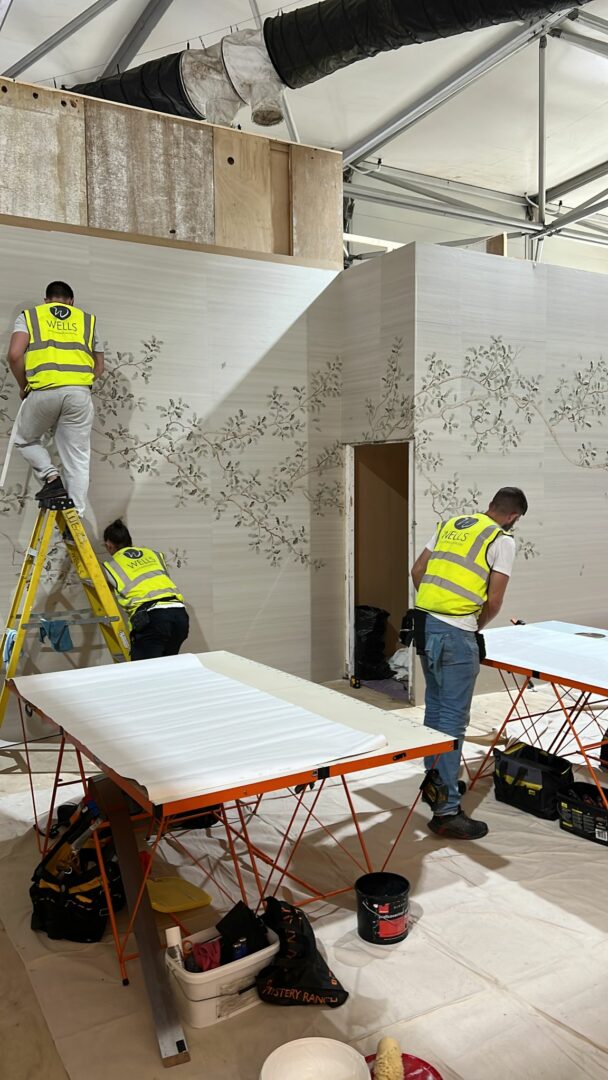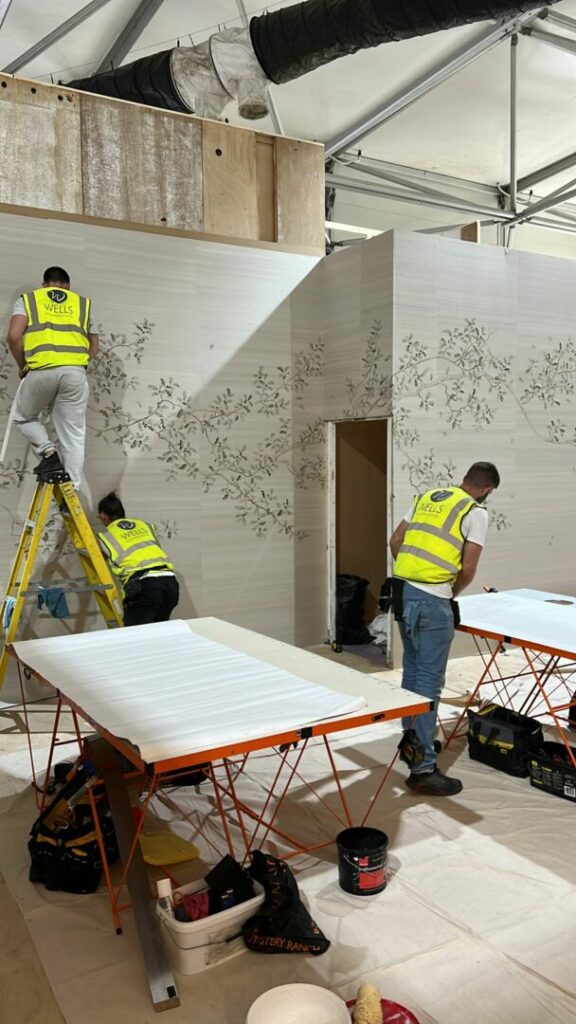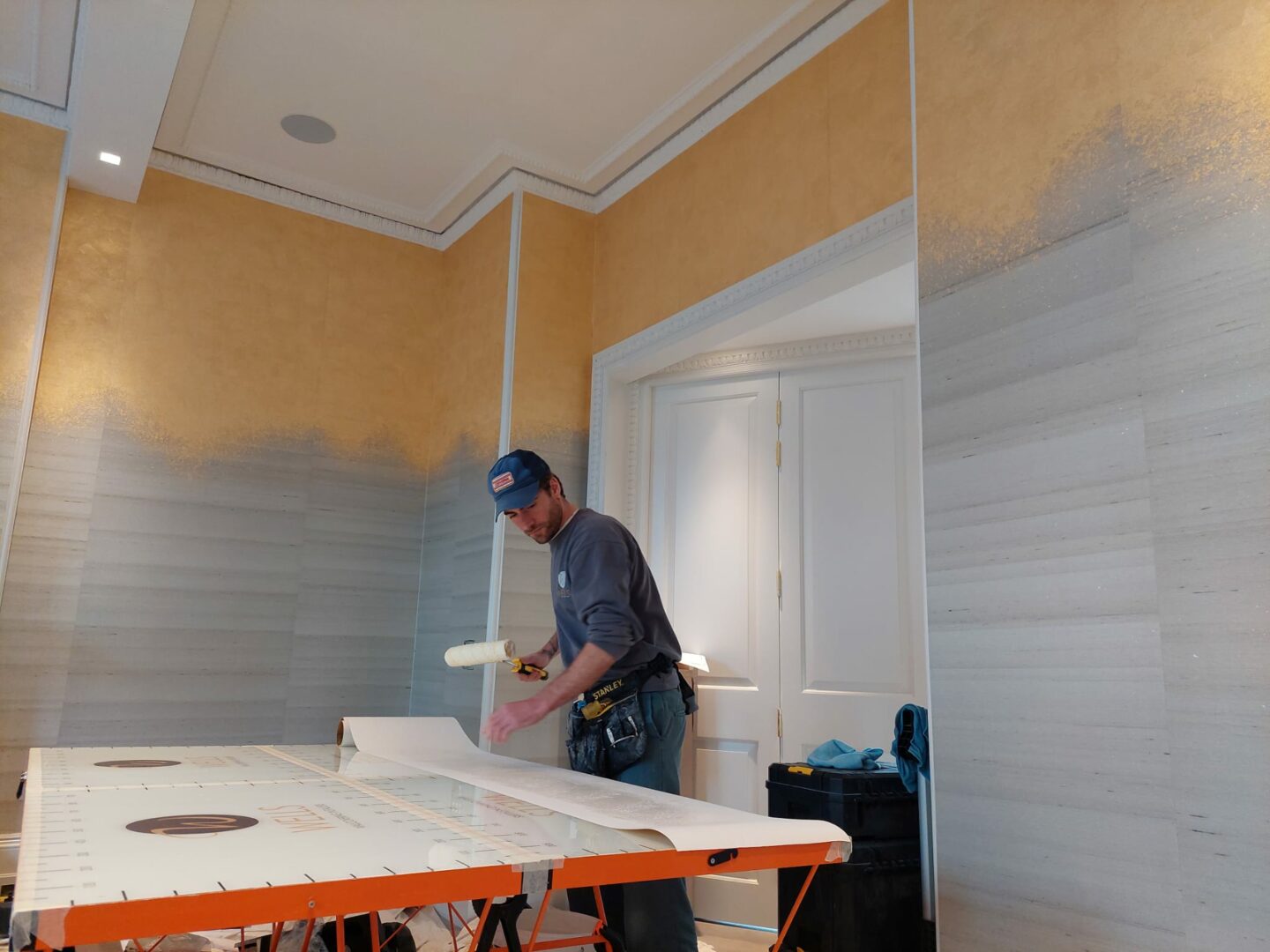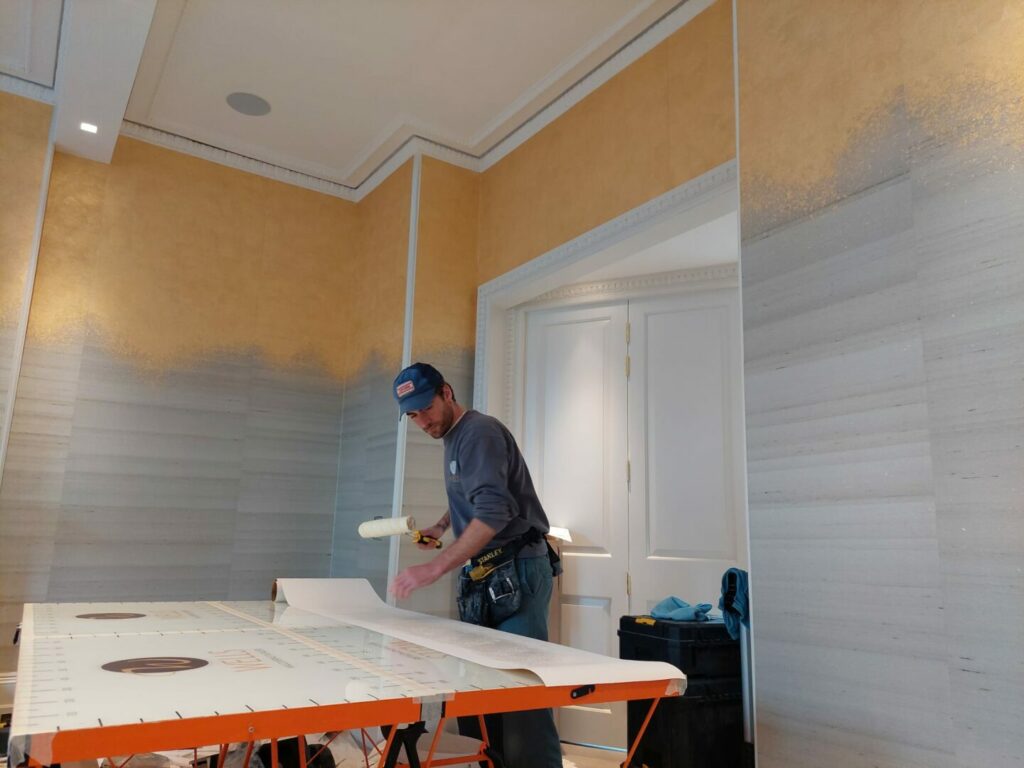 Specialist versus DIY
DIY can be done, if you have the time and the tools. But, if you aren't doing it all of the time and it isn't your profession, why risk it? Yes, it would be cheaper and rewarding (if it goes well!) but is the disappointment of it going wrong worth the risk. Are you familiar with kill points? Repeat patterns? Confident with grass cloths? What to do with wonky, poorly-prepped walls? This is a craft and comes with a high-risk. If you invest in a high-end wallcovering, it's a no-brainer to invest in the installation and get the experts in.
High End versus High Street
The wallcoverings we install are artisan-made, bespoke, hand-painted, hand-embroidered and often made for a tailored fit for the room. They are not 'off the shelf' wallcoverings. Therefore, extra care is needed and you need to protect that investment. Would you trust your investment with someone who had no experience in this field? Another way of seeing this: If you had a Ferrari, would you take it to a Ferrari garage, or Joe Bloggs' garage down the road who has never been near a Ferrari? That settles that one then.
It all depends on what the wallcovering is. If a problem did go wrong, how much of a problem is it to the client? Off the shelf – no major dramas. Bespoke – major expense, potential 12-week lead time, colour variation, you might need to replace more than you need due to colour variations, it holds up the rest of the project = CHAOS.
We deal with specialist papers day in, day out. We hear, 'I've been hanging wallpaper for 30-years' a lot. This bears no relevance if the experience is in a different type of product.
Referrals
If we are ever unable to accept a job, we would always highly recommend…