HOW TO DECORATE WITH CHINOISERIE WALLPAPER
A recent resurgence in the popularity of wallpaper has resulted in the exponential growth in Chinoiserie style wallpapers available today. They add a touch of elegance to any interior, whether an old country manor house or a modern city apartment.
WHAT ARE CHINOISERIE WALLPAPERS?
Chinoiserie wallpapers have been a source of inspiration for European homeowners since the 17th Century. Though considered a European style, they reflect a perfect blend of nature and idealised scenic beauty influenced by East Asian culture. Taking inspiration from traditional Asian landscape art and sculpture, Chinoiserie wallpaper patterns often feature a 2D perspective with winding and overlapping branches and flowers. Many designs incorporate birds and other animals with colours ranging from realistic greens and blues to highly saturated, otherworldly hues.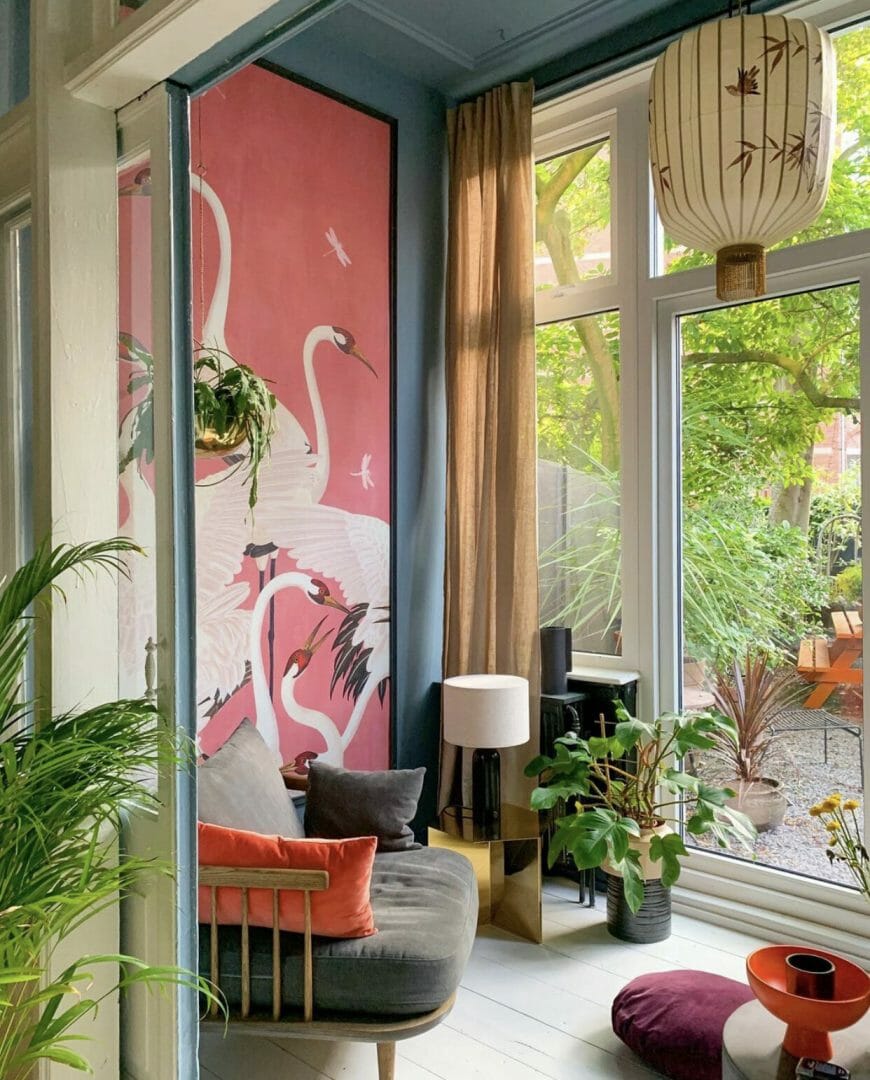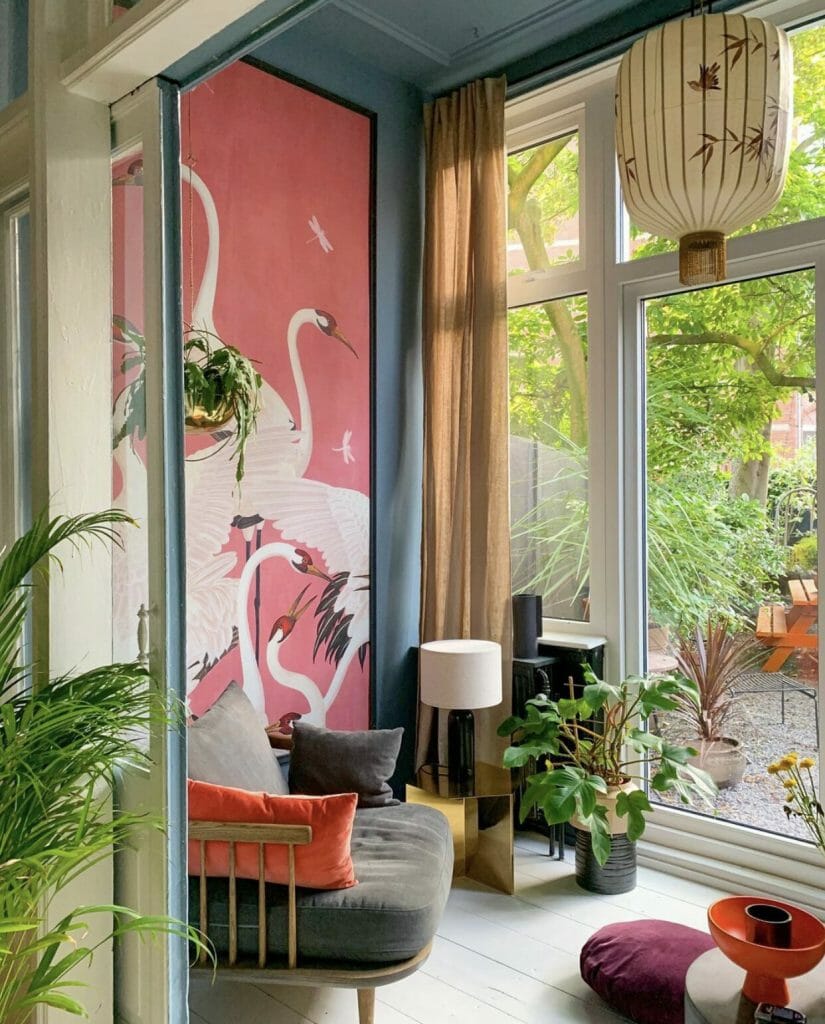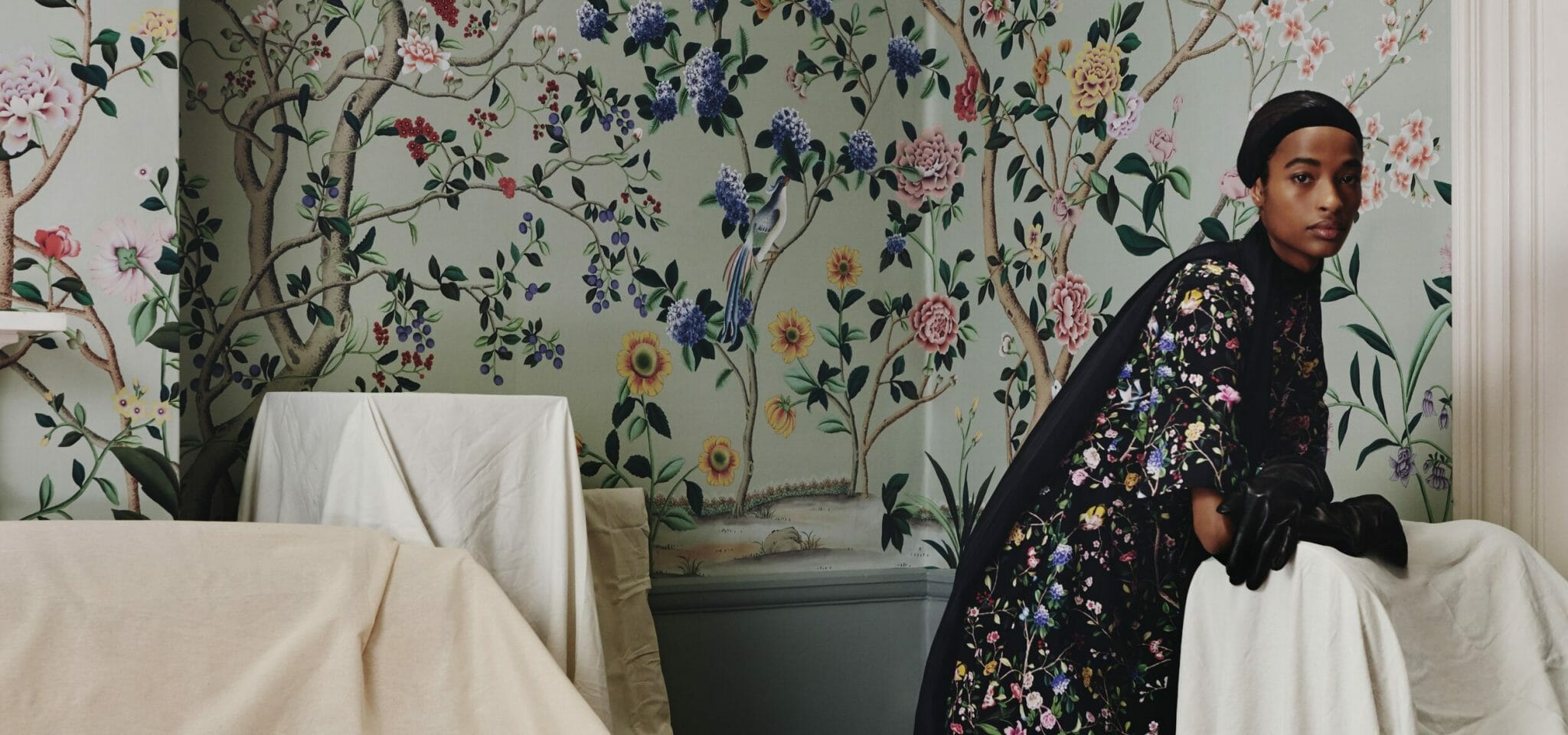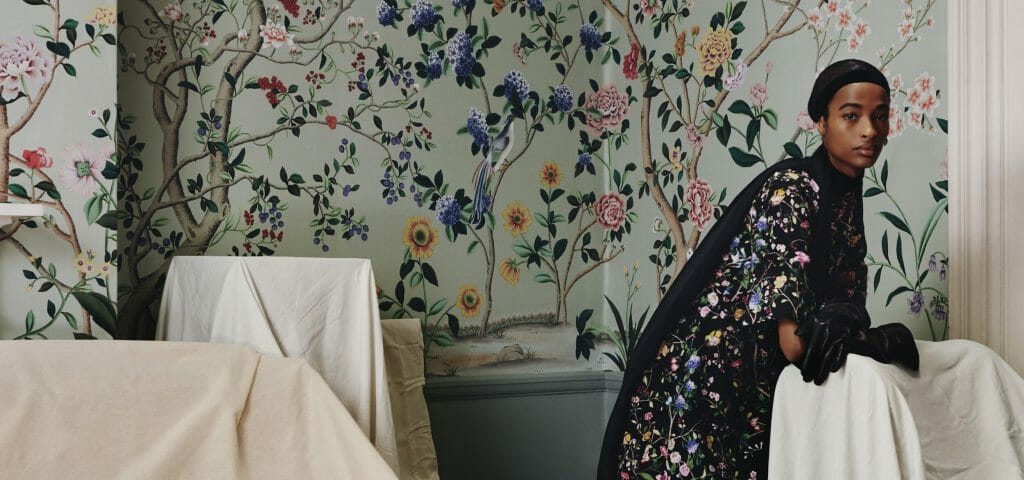 CHINOISERIE HISTORY
China is often considered the inventor of wallpaper, with evidence of rice paper being used to decorate walls as far back as the Qin dynasty from 221 to 206 BC. Though 'China' is indicated in the word 'Chinoiserie' the style reflects a European appreciation of Eastern Asian culture spanning China, Japan, Korea, South-East Asia and even India and Persia.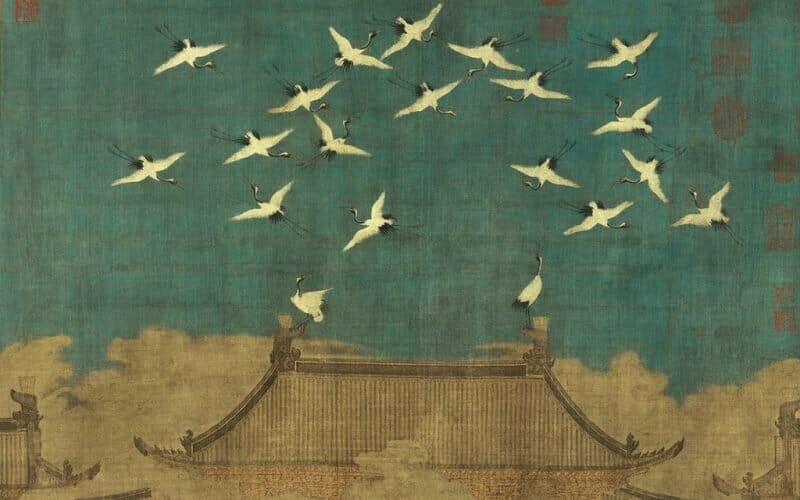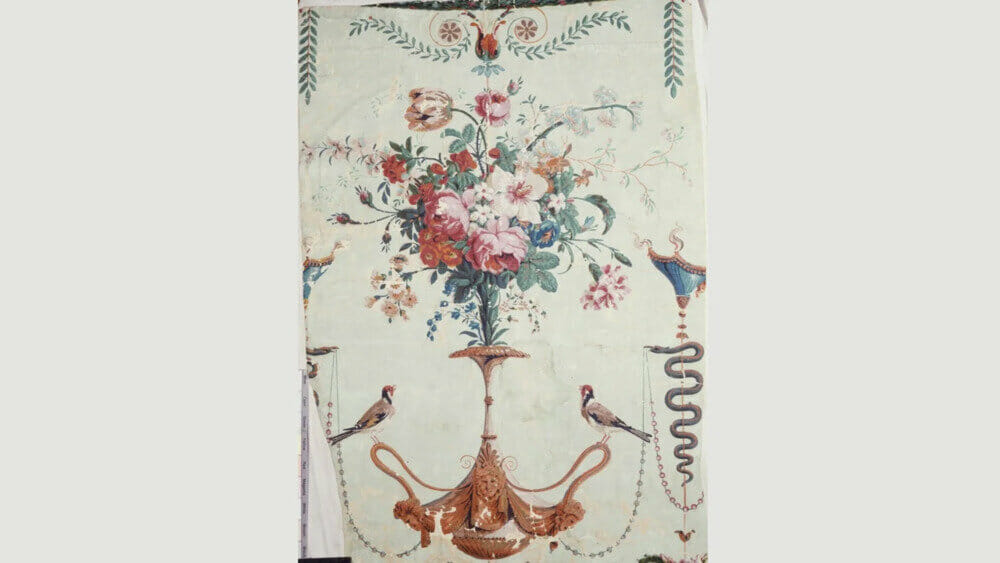 The French had a profound impact on wallpaper design and the processes we continue to use today. "Chinois" is the French word for "Chinese" and "Serie" refers to a "series" or collection. Since the dawn of the first wallpaper printing machine, invented by Christophe-Philippe in France in 1785, affordable versions became accessible to the European middle class.
How are Chinoiserie wallpapers created?
Traditionally, and even today, the most luxurious Chinoiserie wallpapers are painted by hand. They are sometimes finished with hand-stitched details and gold leaf gilding. Wallpaper can be created using exquisite block-printing techniques but are now also available in a huge variety of digitally printed forms.
Unlike many modern wallpapers, often their patterns don't repeat which means the result is more like a mural or large-scale painting. This makes them more expensive to produce and, ultimately, more desirable.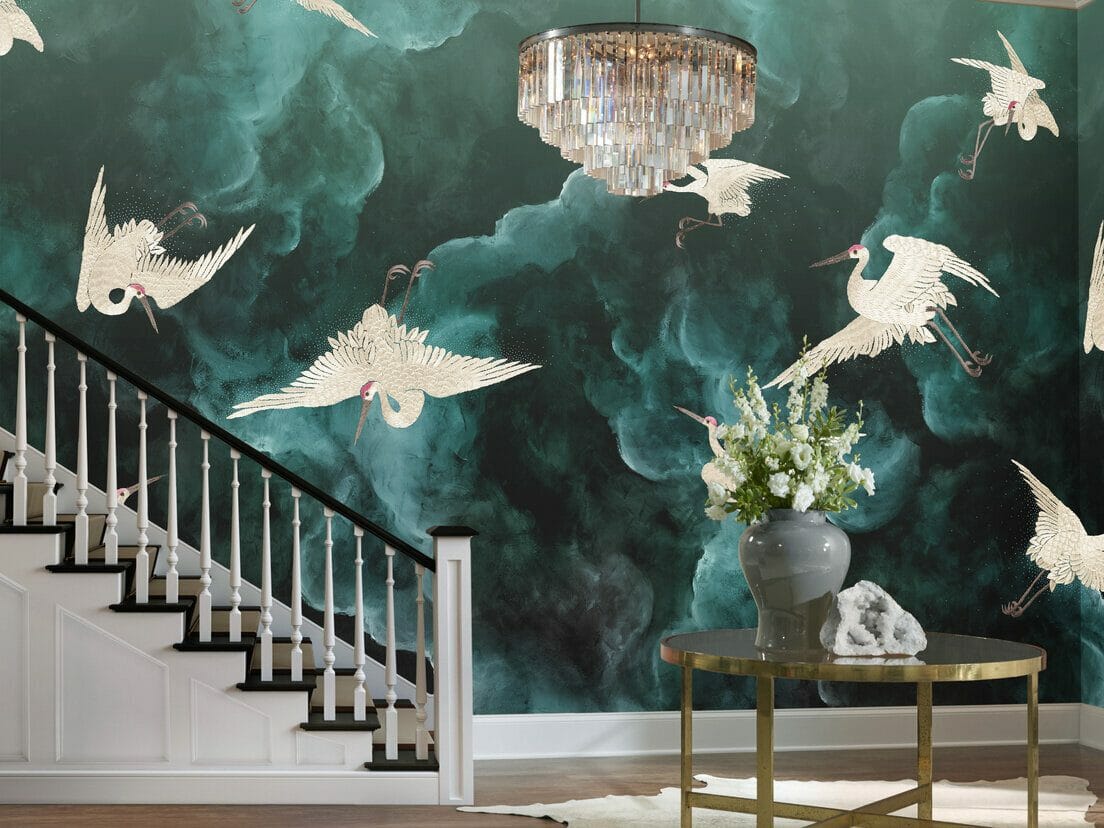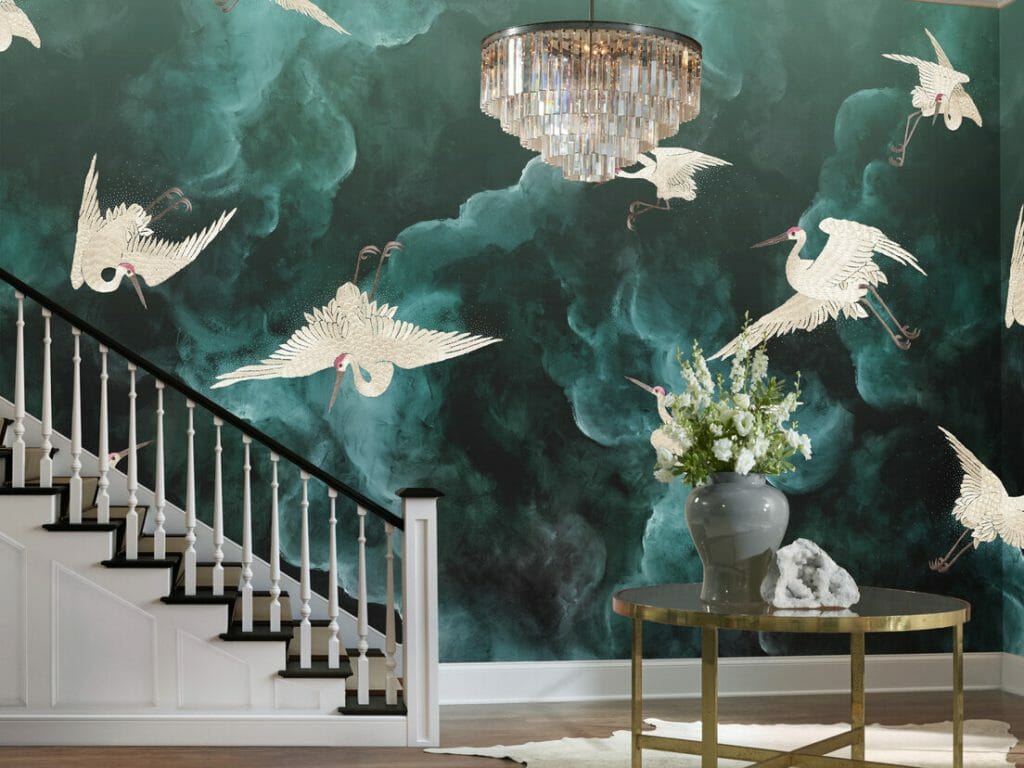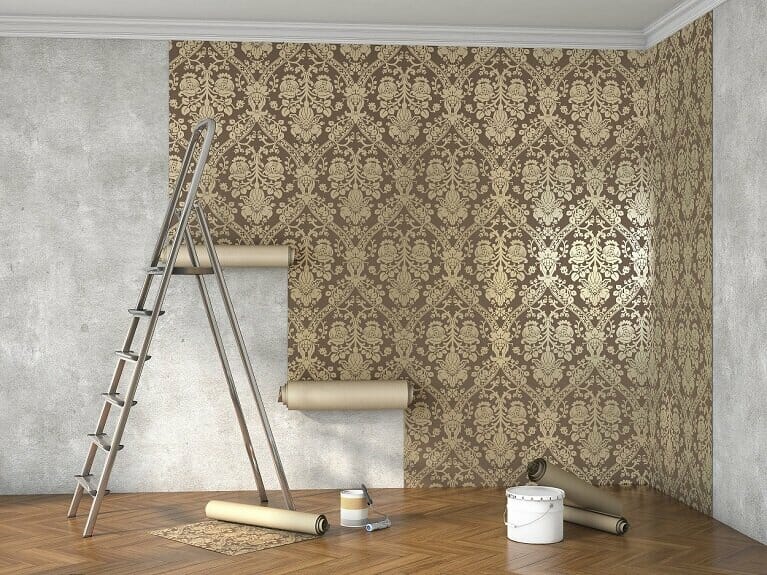 POPULAR CHINOISERIE MOTIFS 
Recurring motifs used within Chinoiserie wallpaper patterns included pagodas, floral designs, mountainscapes and exotic imaginary scenes inspired by art, furniture and precious porcelain from Asia.
The landscapes vary from more realistic styles to mythical and even surreal scenes. The colours used vary, many wallpapers feature blue and white scenes which hark back to traditional Chinese porcelain. Highly contrasting saturated colours have become popular in contemporary interiors, while more natural colours infused the favoured wallpapers of the 17th century.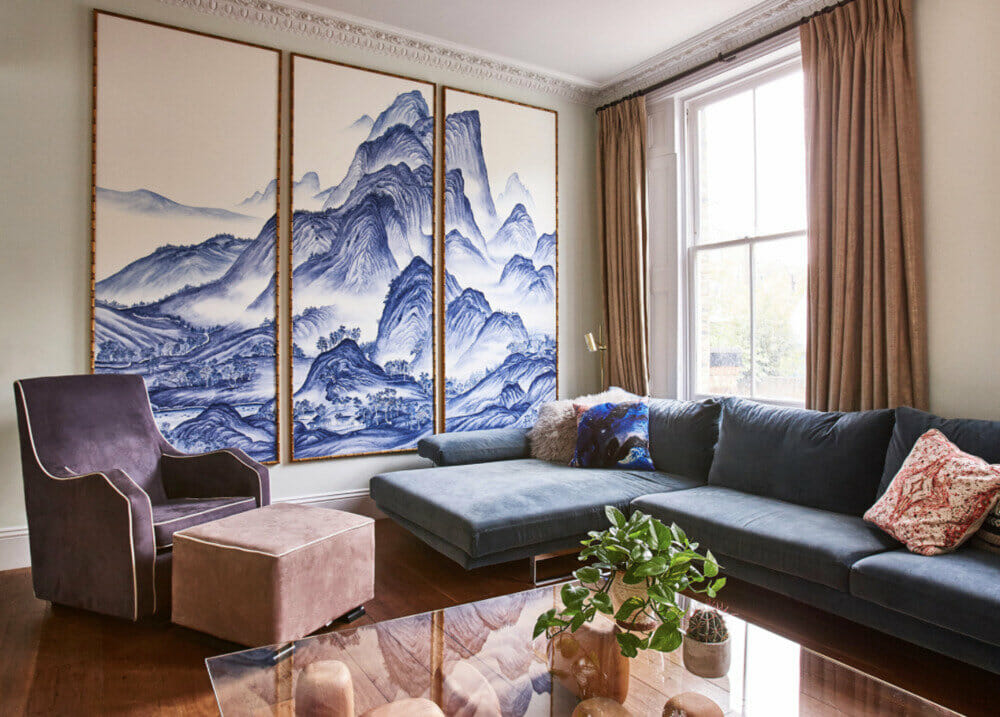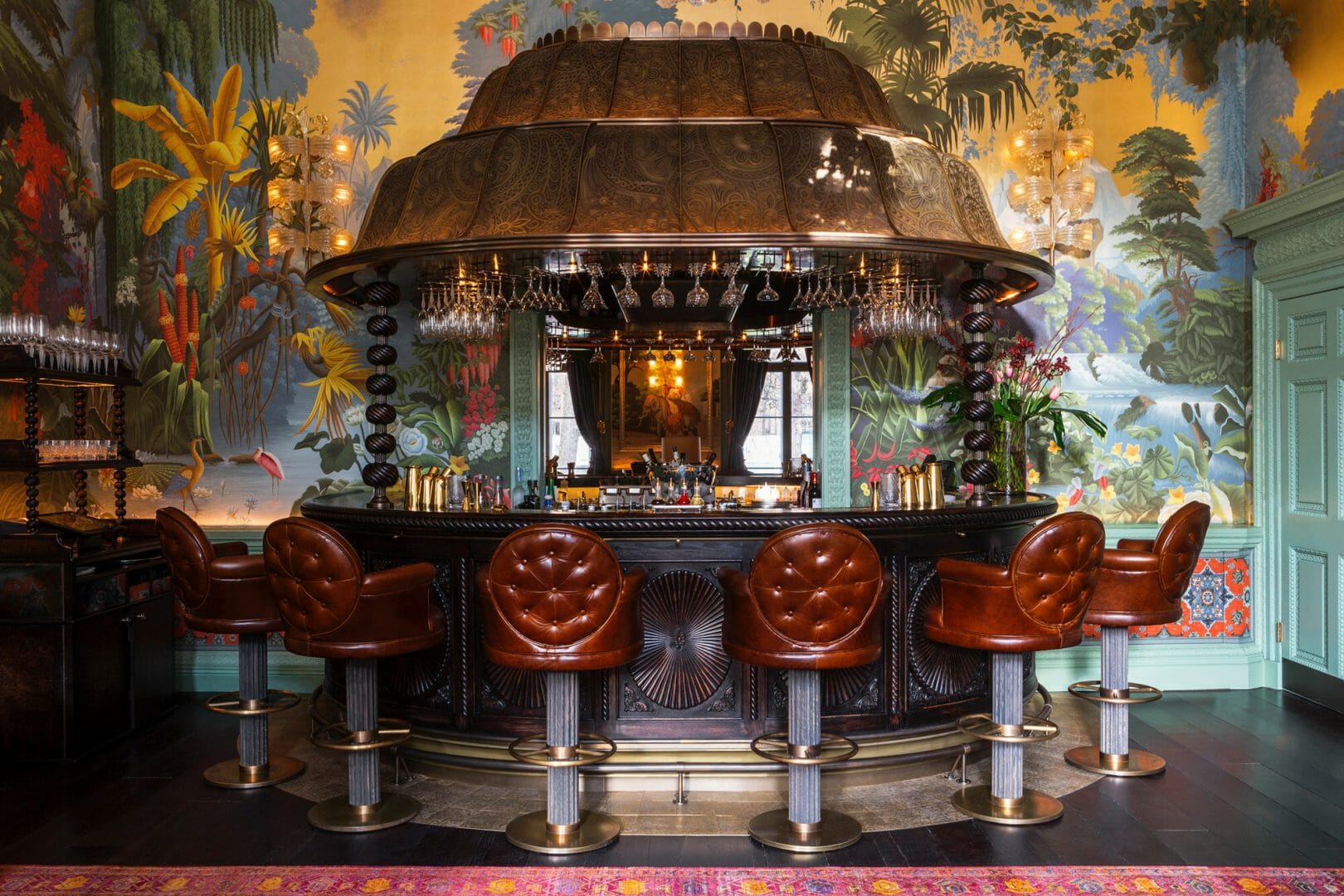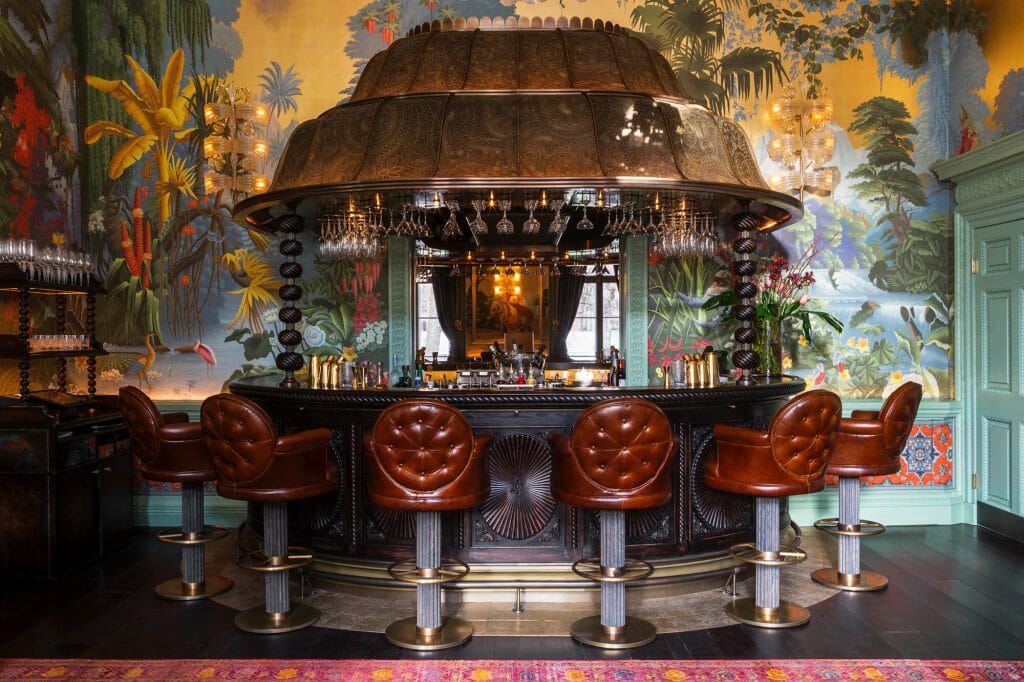 How to use hand painted Chinoiserie wallpaper in your home
There are unlimited options when it comes to decorating with wallpaper. It can be used in hallways, living rooms, on ceilings and even to adorn kitchens and bathrooms.
ALL OR NOTHING
Chinoiserie wallpapers are highly opulent resulting in intensely beautiful interiors. Take it across every wall and even over the ceiling to turn your room into a paradise of colour and pattern. To pull  off this look, opt for a wallpaper with a limited colour palette and match the furniture and décor with this palette, as has been demonstrated in Suzanne Kasler's vanity room below.
Feature Wall
Chinoiserie wallpaper makes a bold statement even when contained within one wall. Paint the rest of your walls and trims to match the base colour of the wallpaper, as has been done beautifully in this stunning collaboration between India Mahdavi and de Gournay.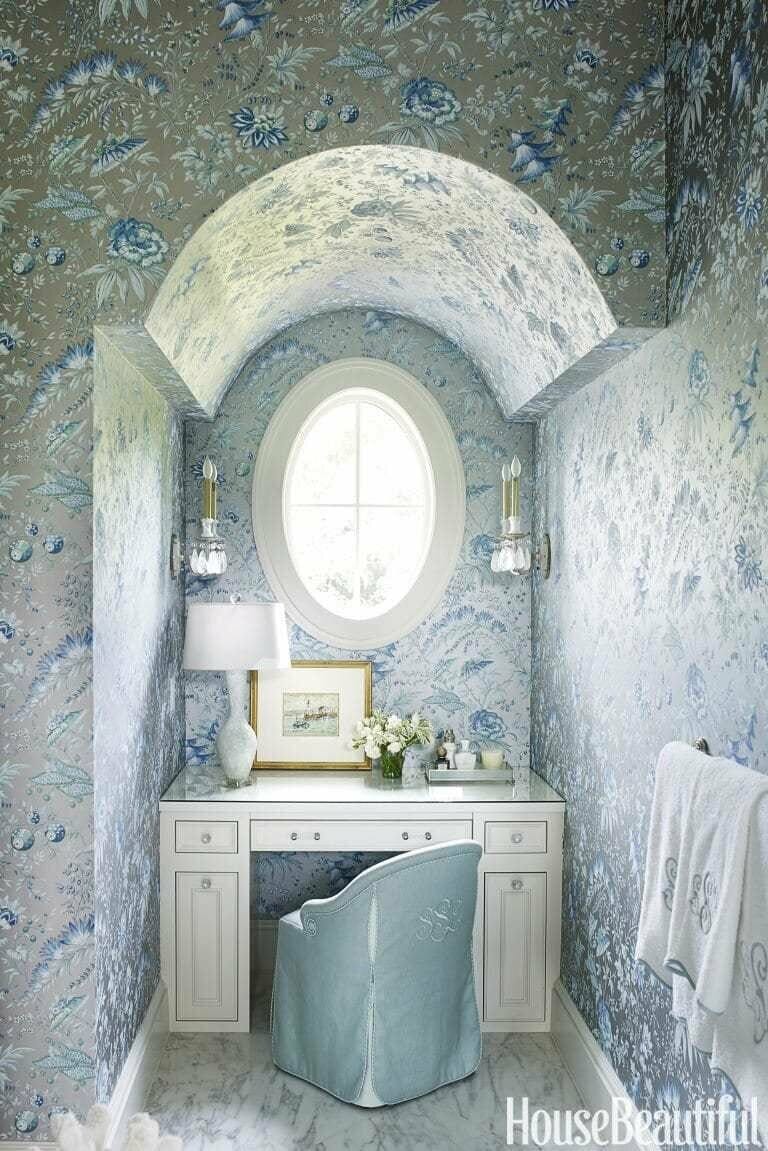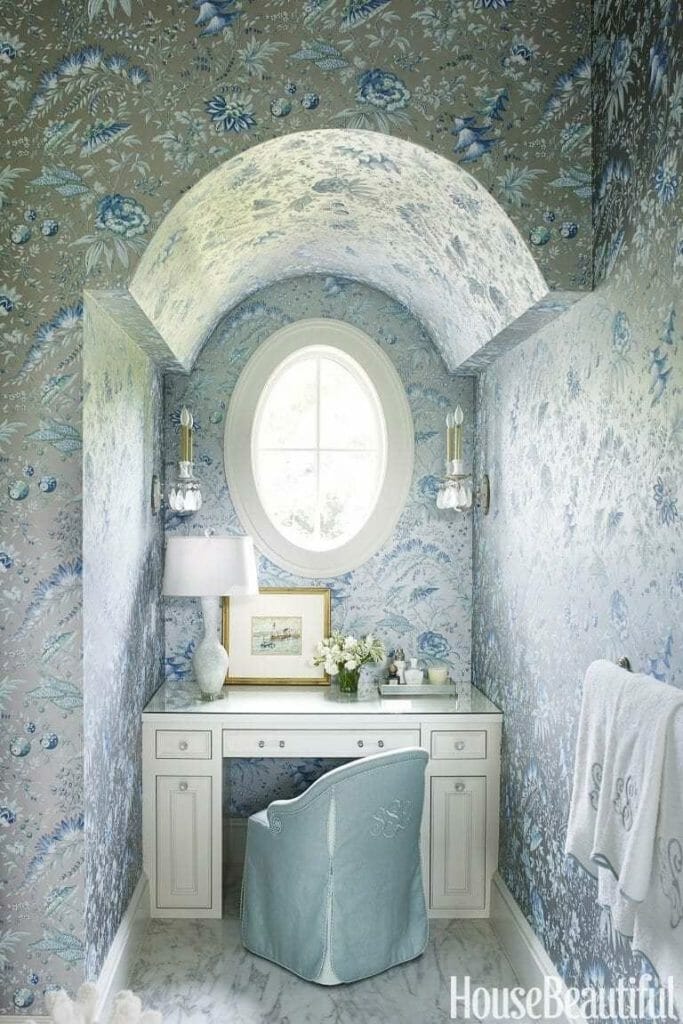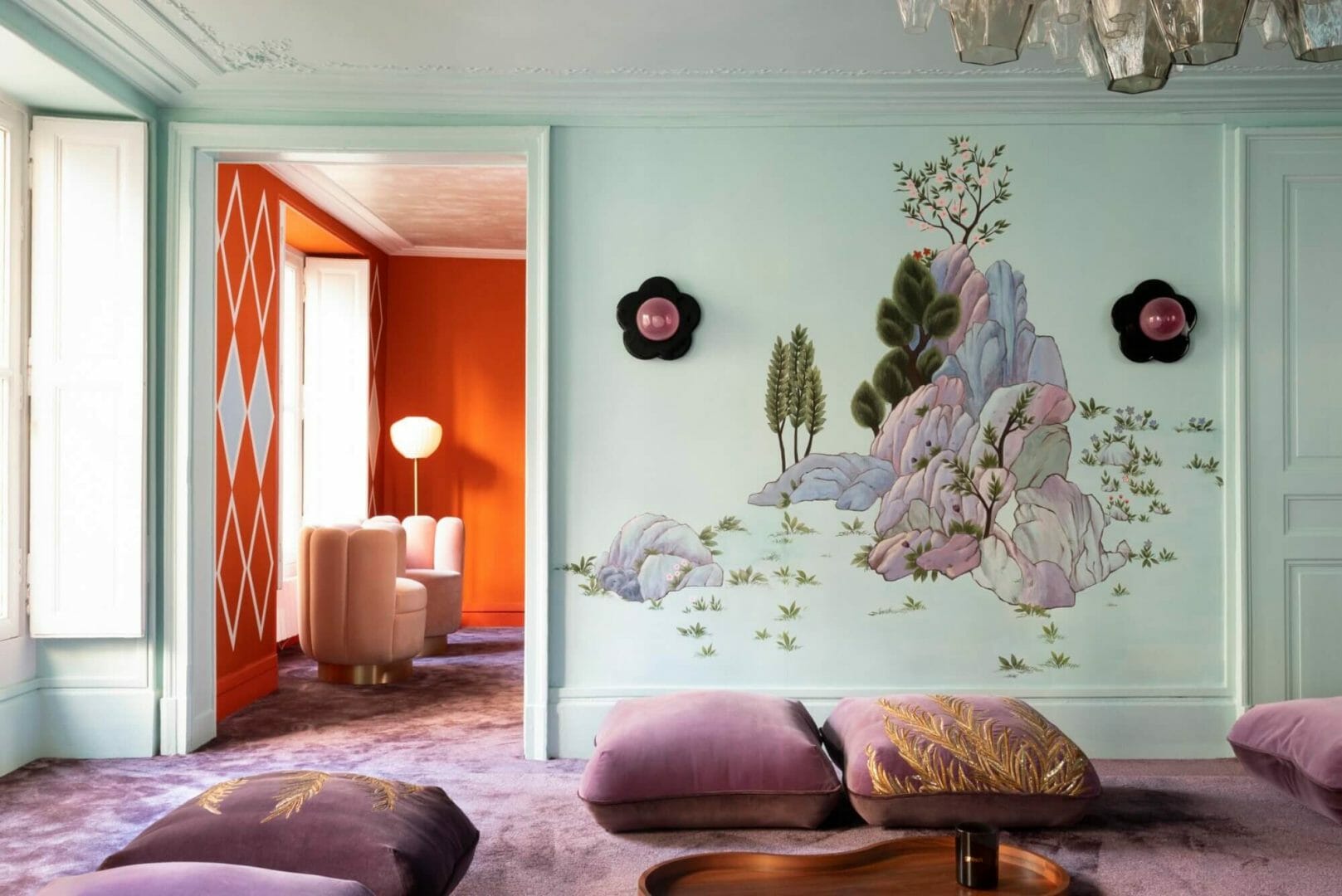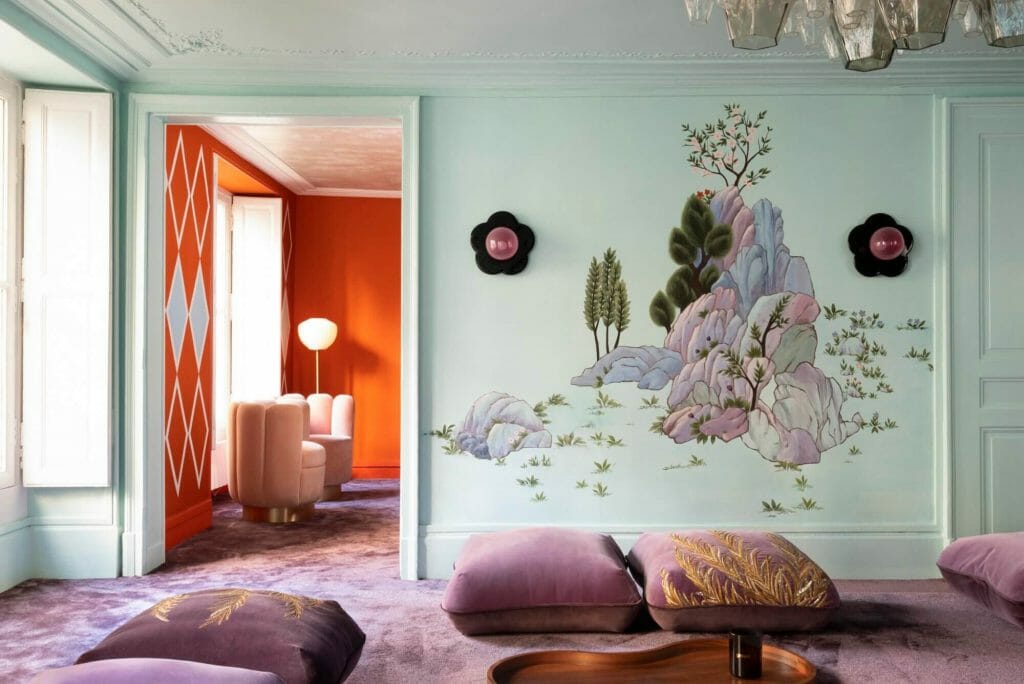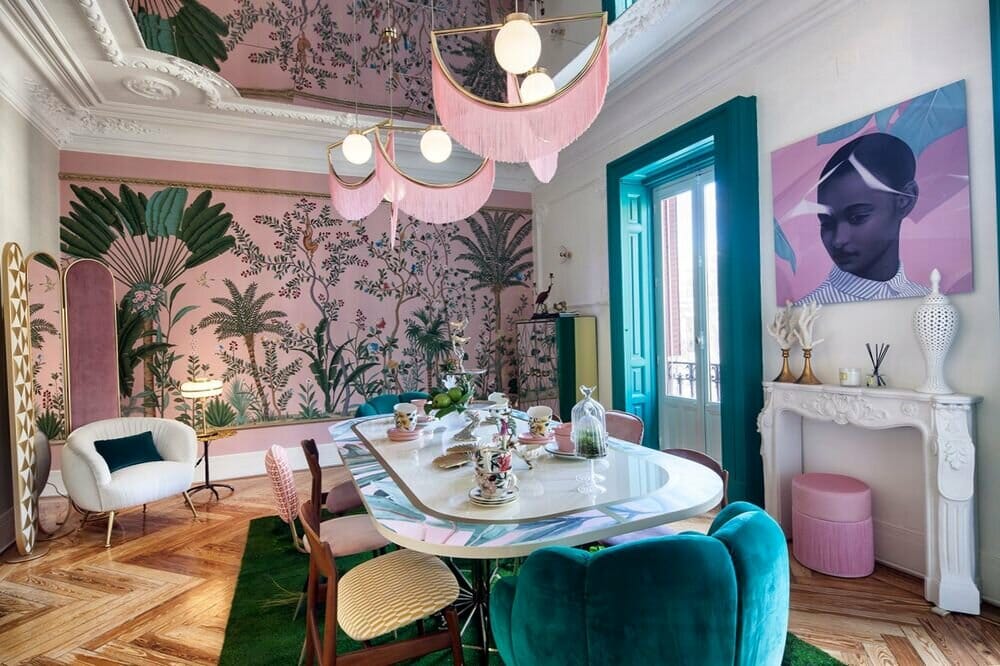 Wall Moulding and Sections
For a decorative twist, line Chinoiserie wallpaper within alcoves or sectional wall moulding. This method of application particularly suits period properties with existing moulding and works well with narrative wallpaper panelling, such as this Indian inspired scene shown below. If you are decorating a modern building, try wallpapering from halfway up the wall.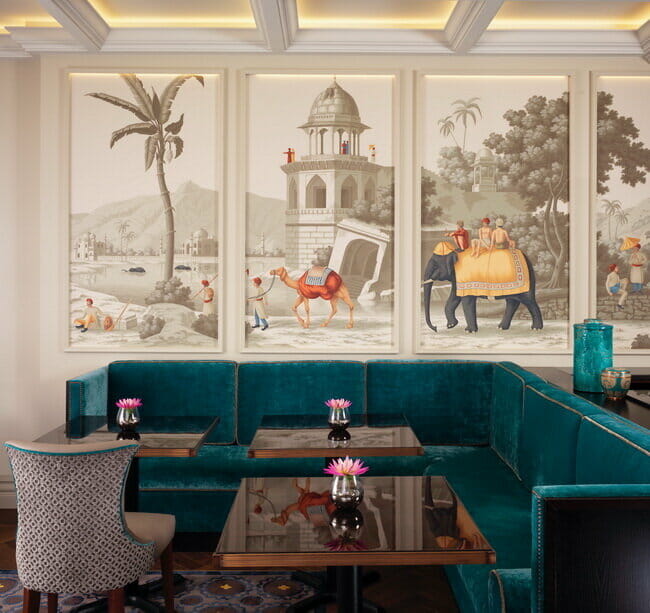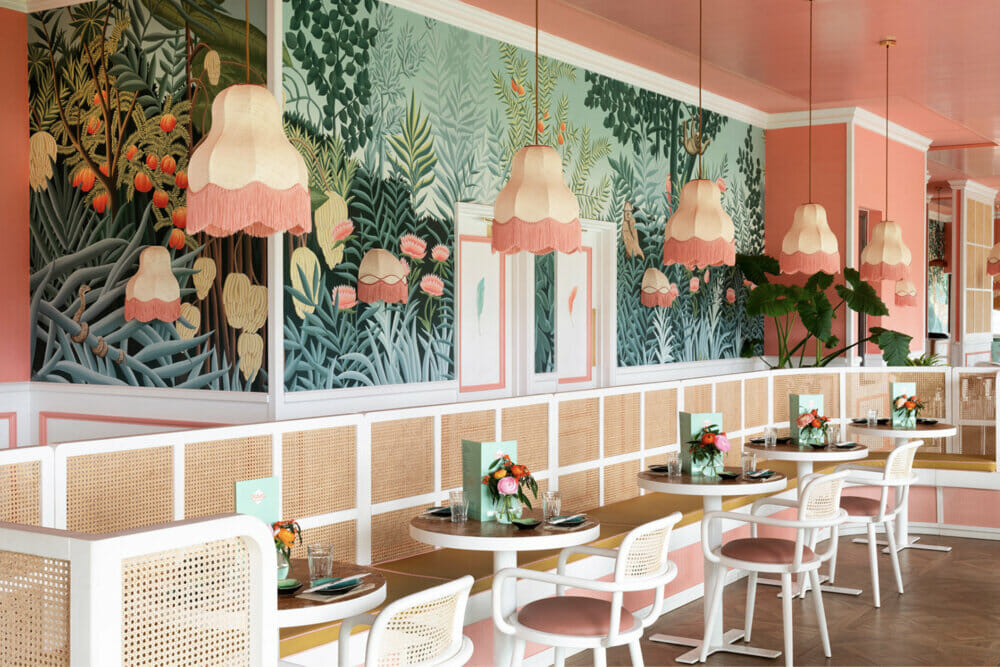 Removable Panels and Artwork
If you live in a rented home or simply don't want to commit to your current favourite Chinoiserie wallpaper, apply it to large plywood panels which can be leant against or hung on your walls. You can be particularly creative with the panels, as they're easily moved and replaced, so have fun layering them with multiple patterns, textures and colours. You can emphasise the look by styling it with traditional Chinese porcelain sculptures or complement it with modern furnishings and contrasting contemporary artwork.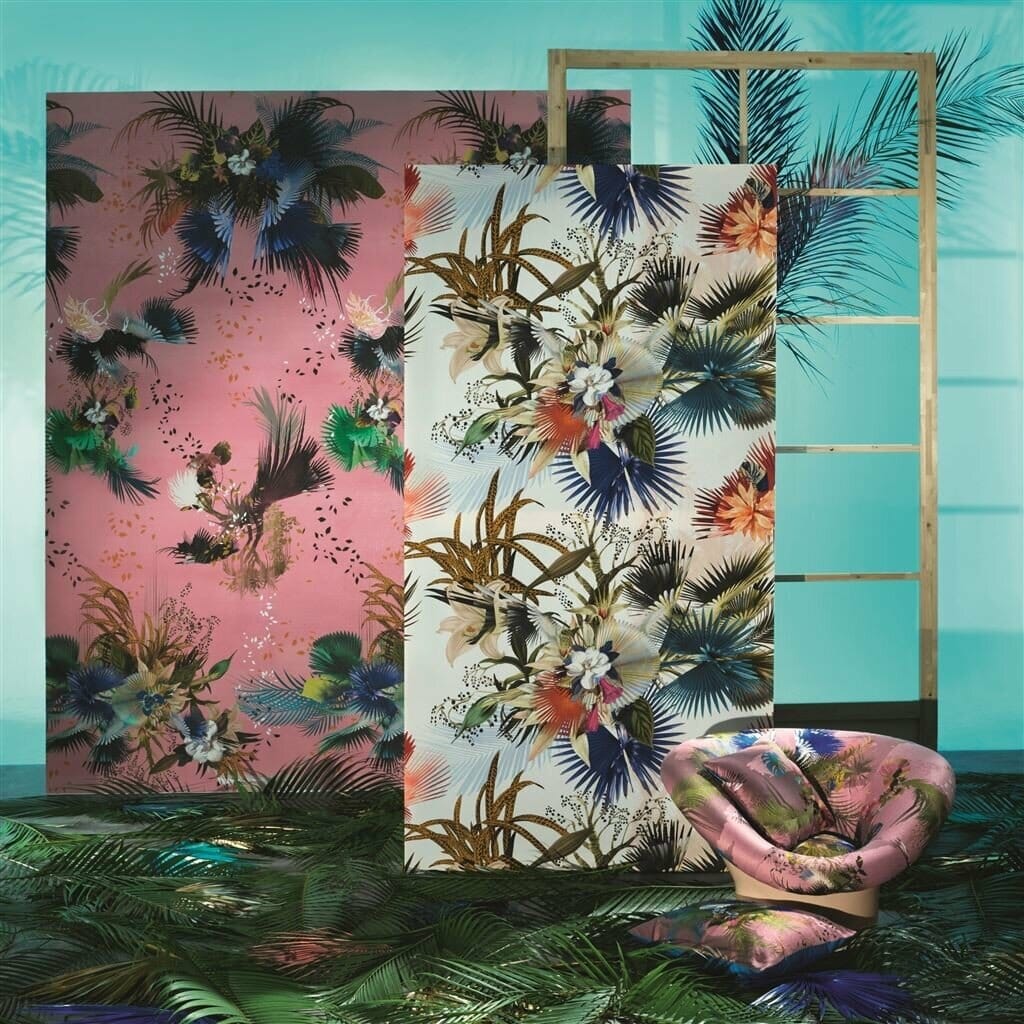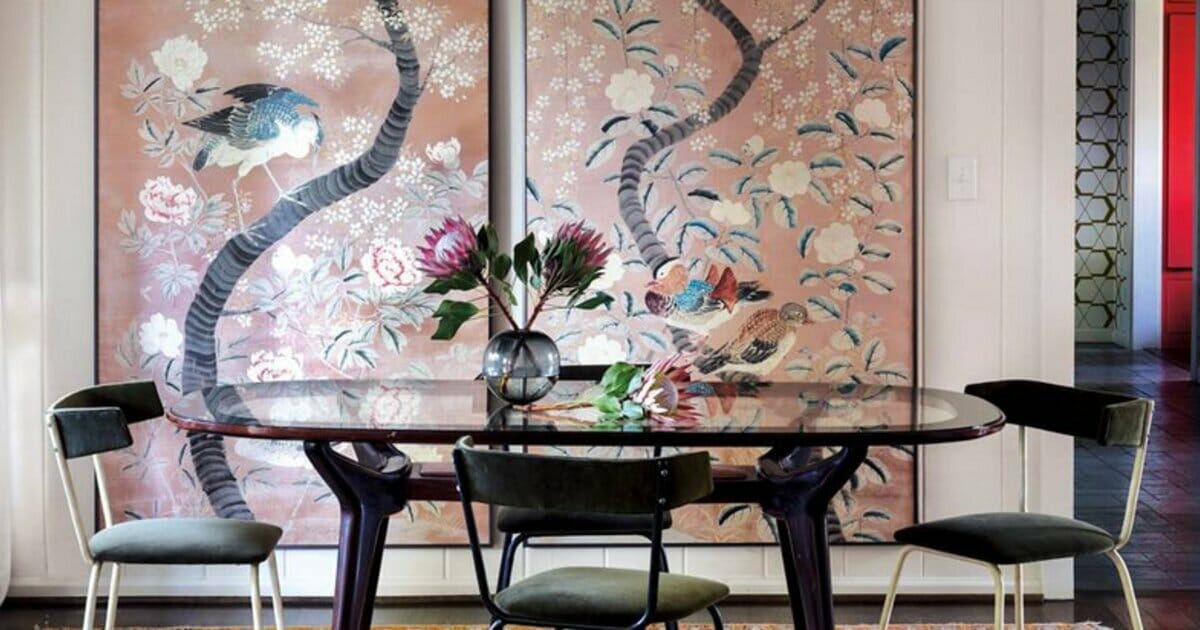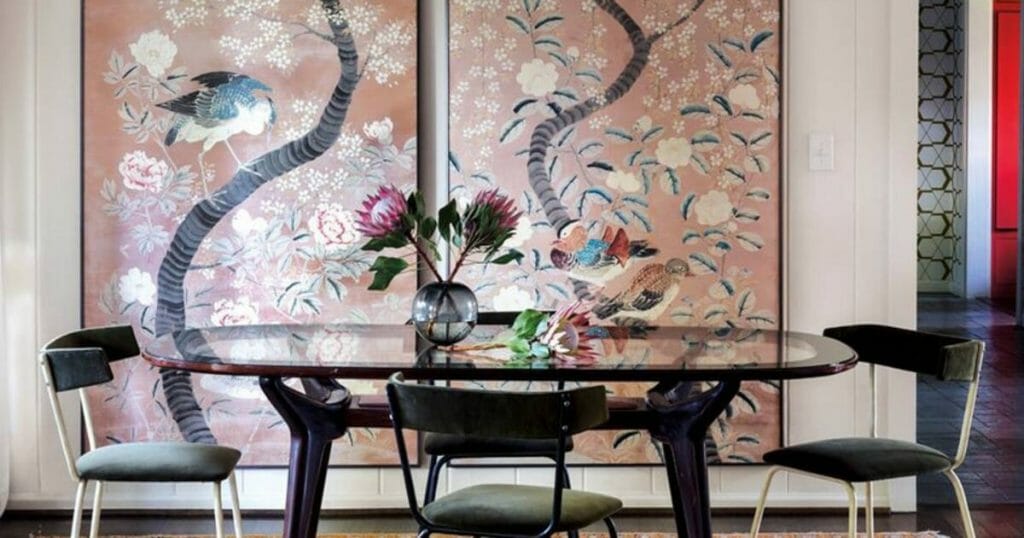 Our favourite Chinoiserie wallpaper companies
Here's a selection of our favourite collections by some of the leading wallpaper designers operating today:
De Gournay
Fromental
Phillip Jeffries
Iksel
Lewis and Wood