Kensington
For NTJ London
A refined refurbishment in the heart of Kensington
We were chosen by NTJ London Design & Build to install a number of beautiful wallpapers by Blithfield and Lewis & Wood in a house on Philimore Gardens in Kensington. 
The papers included floral designs and more contemporary geometric prints, all in a tranquil colour palette of soft blues, sage greens and dove greys. 
NTJ carefully restored many original features throughout this Victorian home, ultimately creating a light, bright interior that honoured the building's heritage while injecting a contemporary freshness.
Client
NTJ London Design & Build
Location
Phillimore Gardens
Brands installed
Blithfield and Lewis & Wood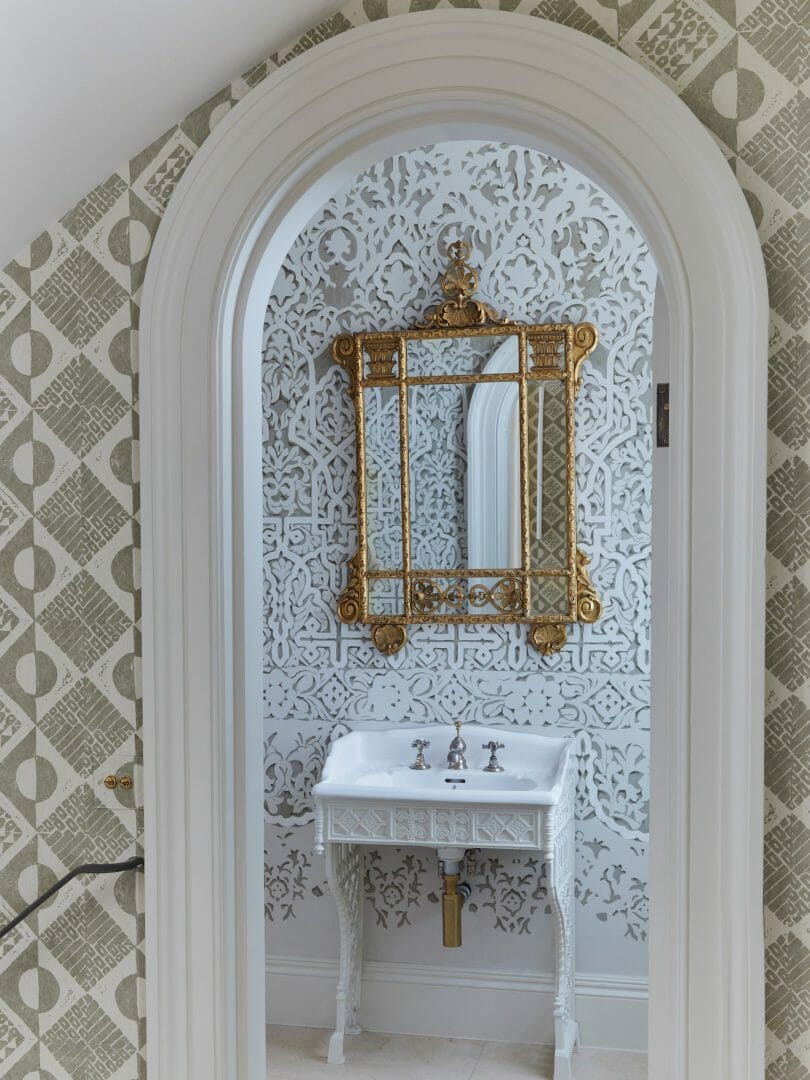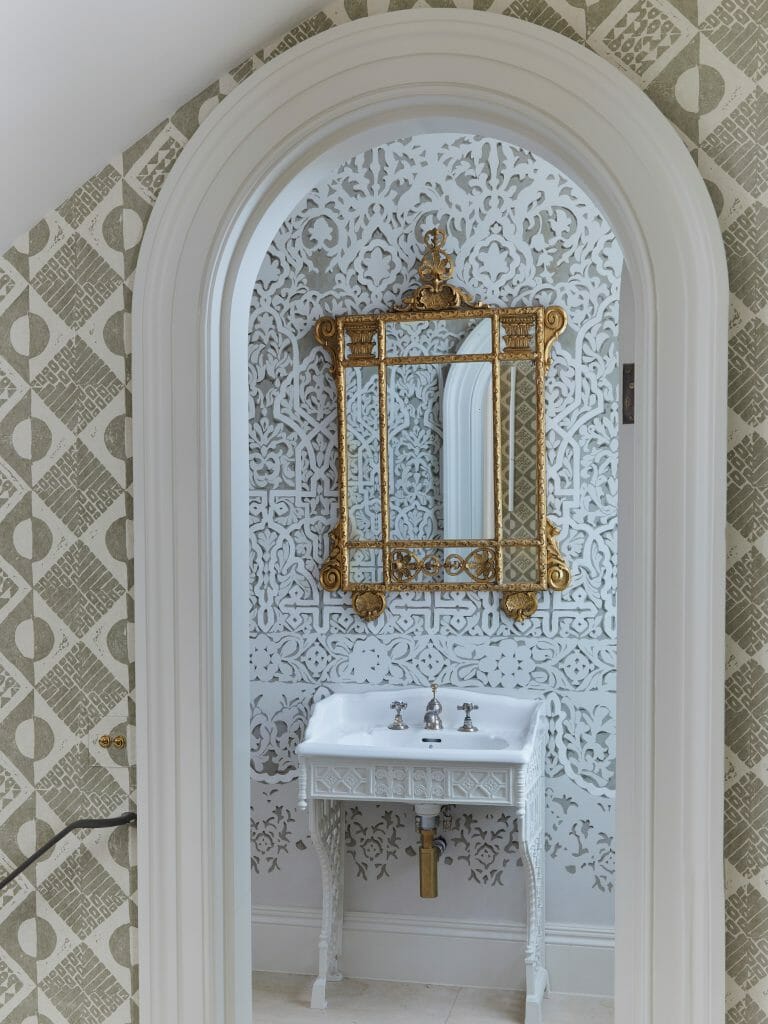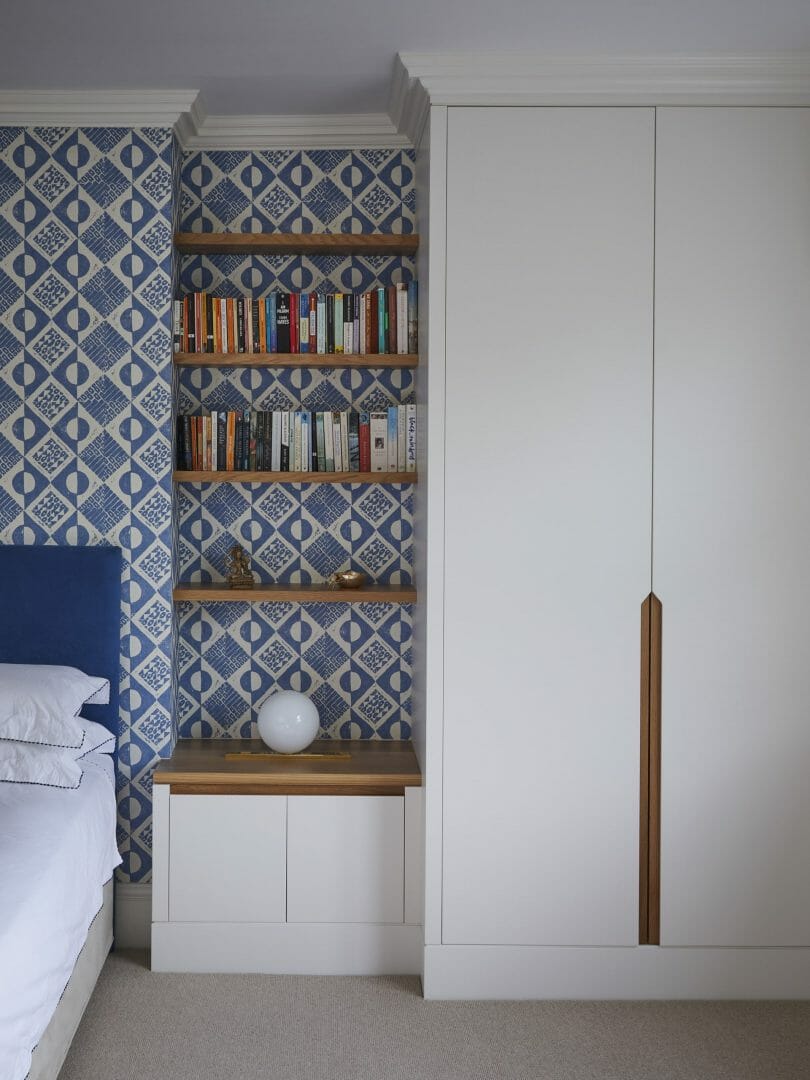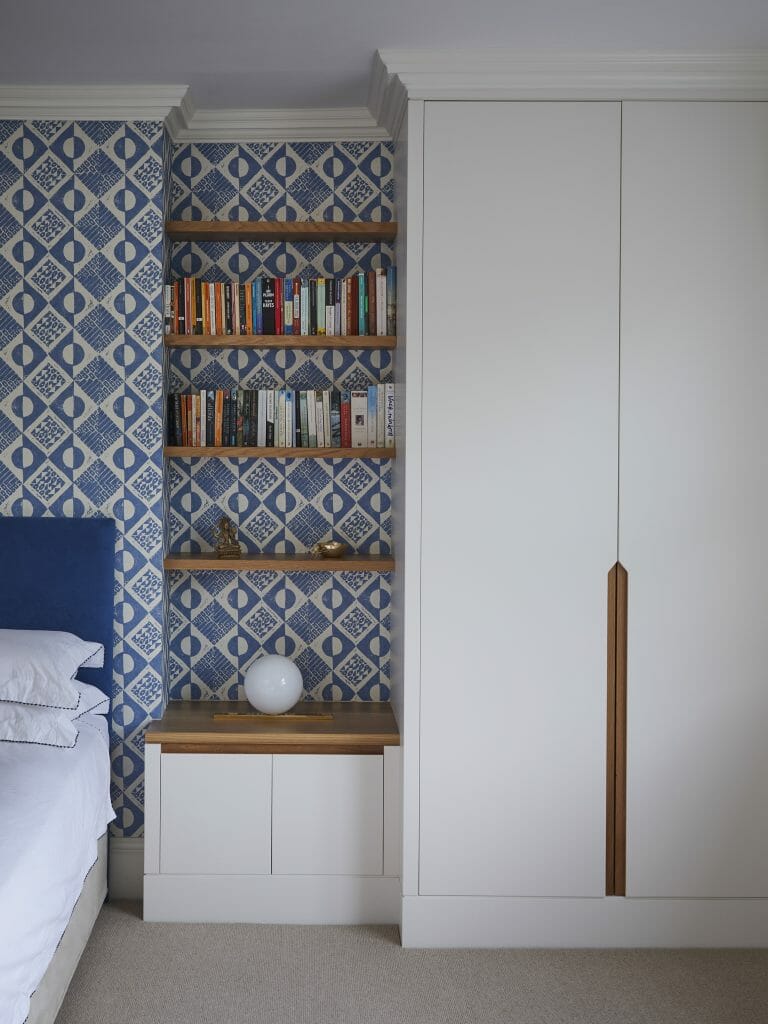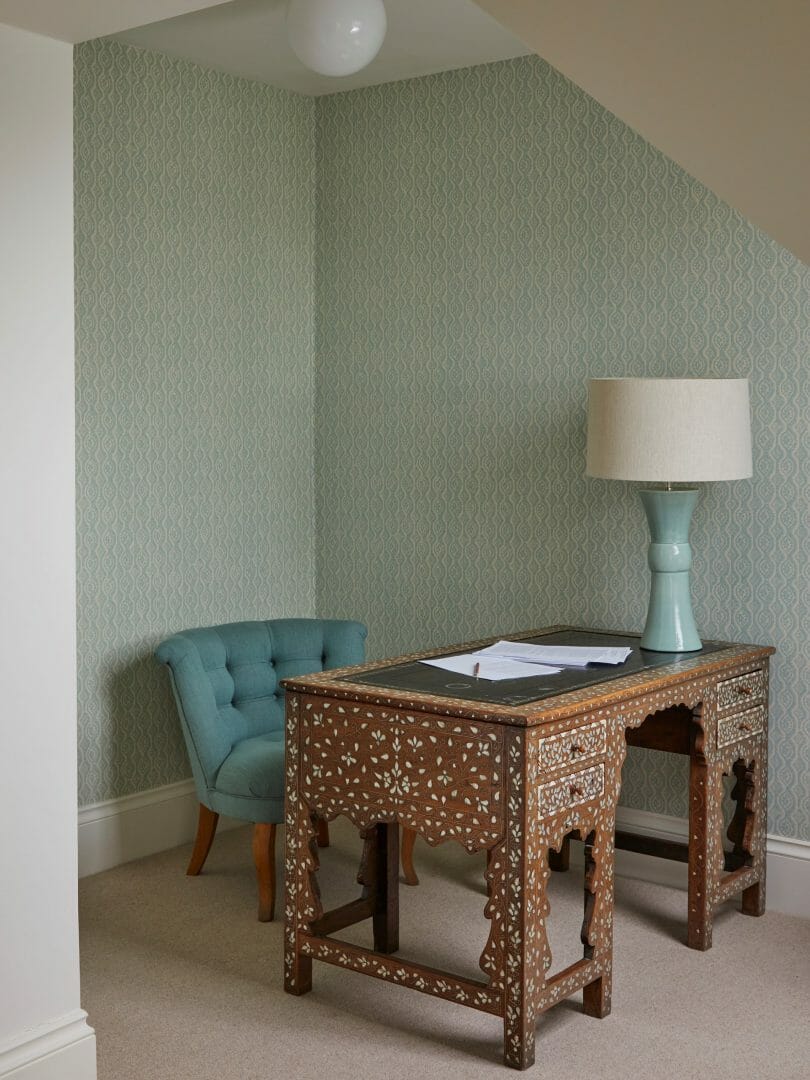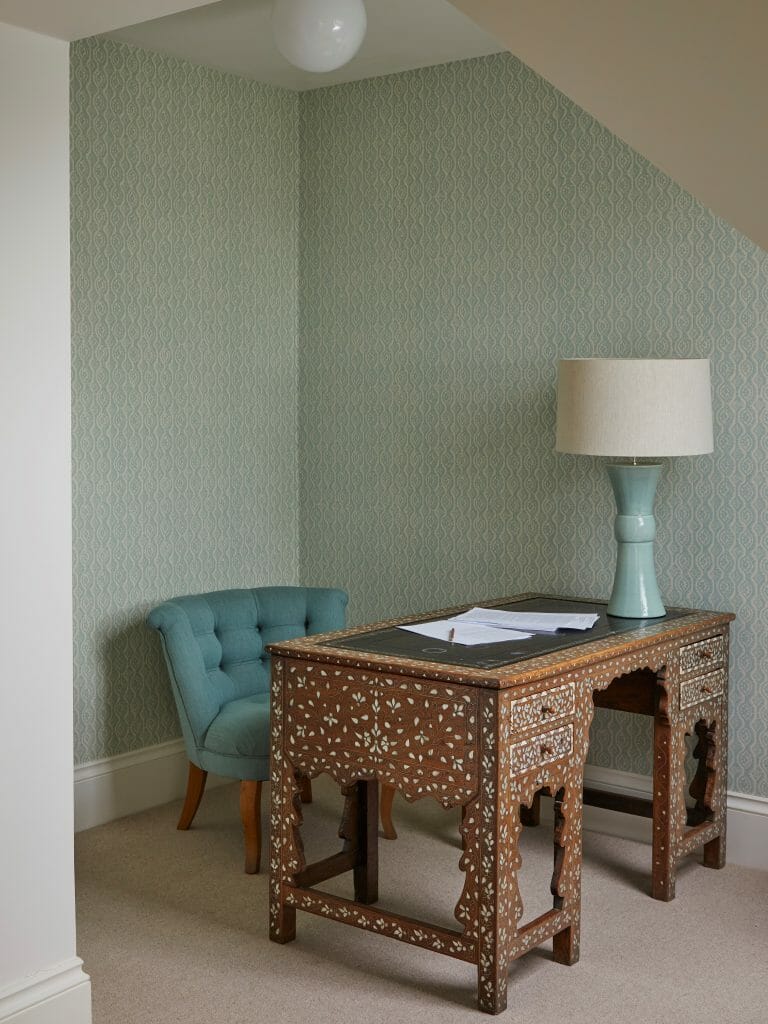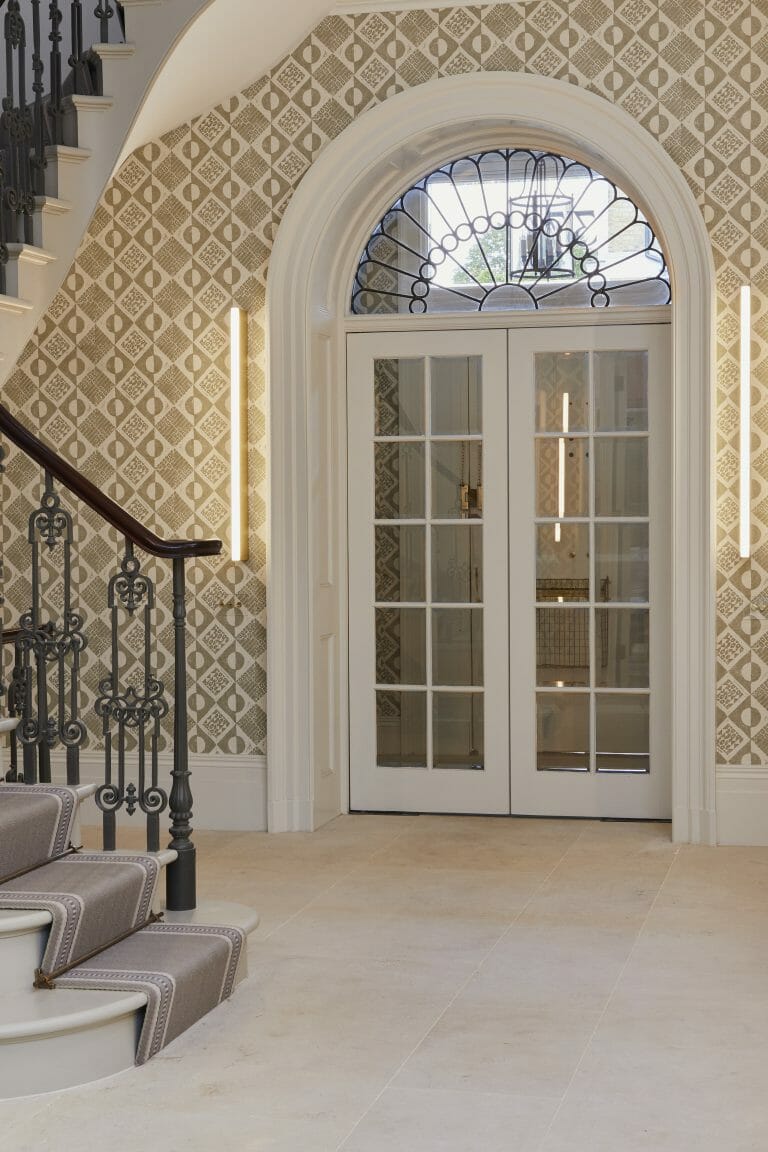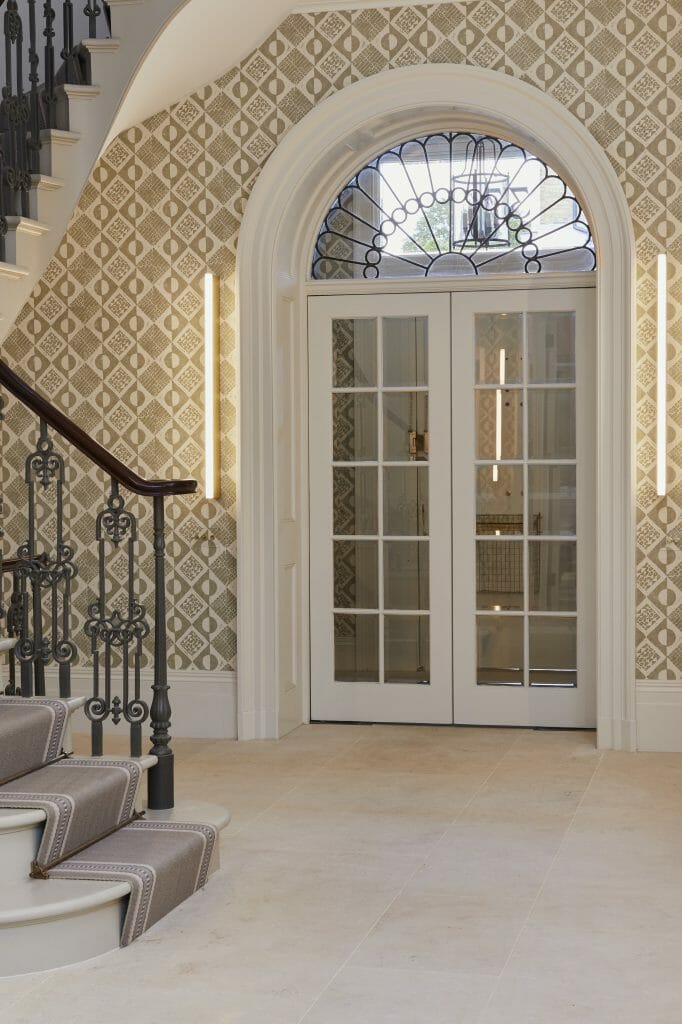 What our partners say about us
I know when we recommend [Mick] and his team we will have a delighted end customer whose expectations of the choice of our papers and the installation will be exceeded.
What our clients say about us
We were introduced by another contractor we collaborated with in the past… Throughout the project Wells communicated well and sent updates with photos and any issues that need to be resolved. They are reliable professionals with a friendly attitude and strong, clear communication.
What our clients say about us
I highly recommend Wells Interiors, they are very professional and the quality of their work is second to none. I've used them on a few projects now; everyone is a pleasure to work with and they are very accommodating when last minute changes are made