Luxury wallcovering installation: what to expect and how long does it take
So you've brushed up on all the hottest wallpaper trends this year, followed our tips on where to buy your wallpaper and booked in the best wallpaper installers – but now you might be wondering, what happens next? While some people take a hands-off approach to their wallcovering installation, others like to get into the nitty gritty and understand every detail. We think it's always a good idea to have some idea of how the process should go, as it will help you plan your renovation schedule and know what to keep an eye out for.
The installation process
Every project is different and will have its own unique challenges, but there is a set process that should apply to pretty much every luxury wallcovering installation, as follows: 
The team arrives on site
Risk Assessment Method Statements and induction
Set up tables and use dust sheets to protect all surfaces
Prep the walls
Line the walls, if required
Work out the pattern layout and check the wallpaper (ideally every roll), comparing it to the sample
Bench-trim sides if needed
Install the first three drops, then check client is happy 
Complete the room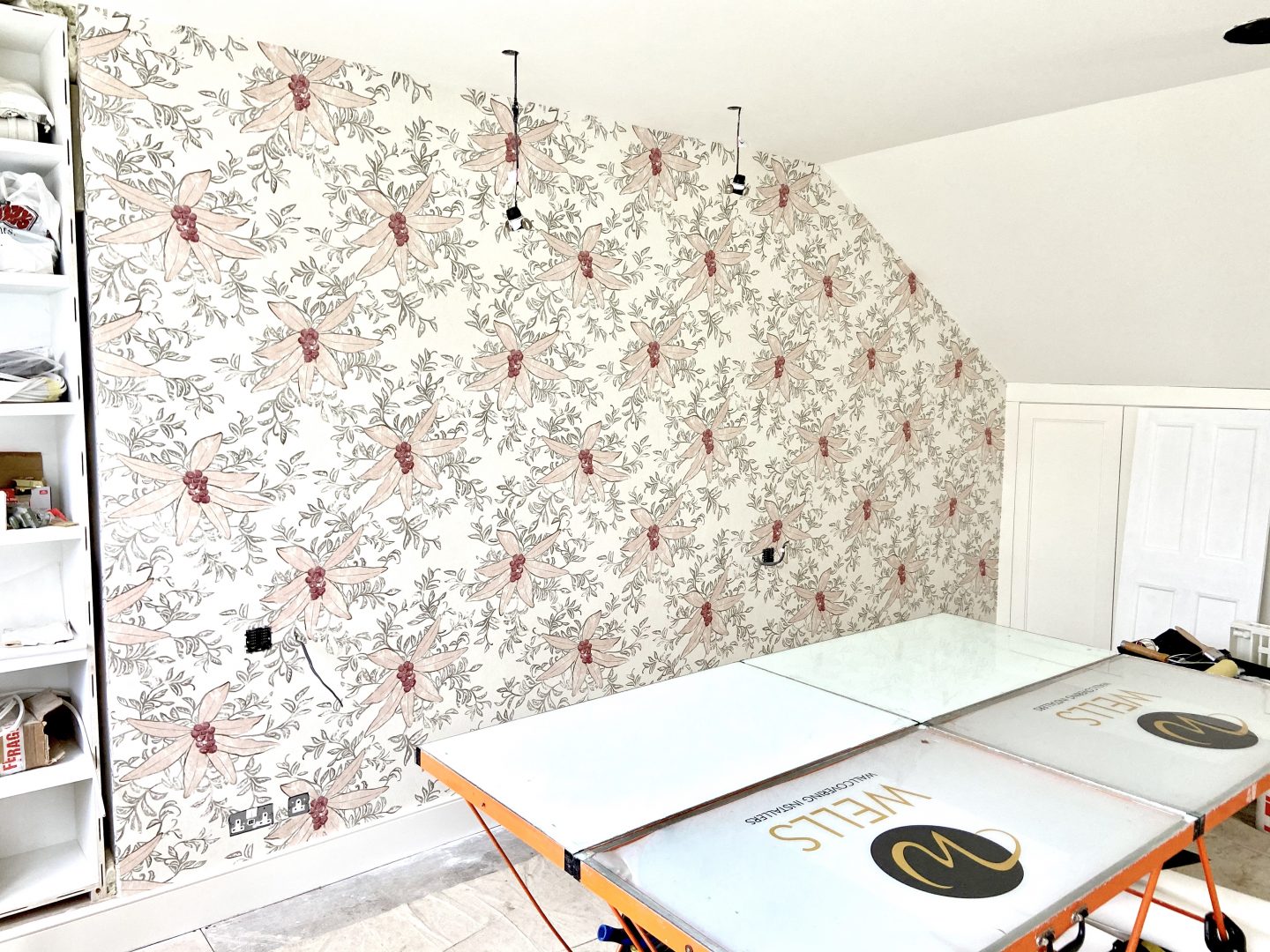 Before
There are a few things you can do in advance that will help your wallcovering installation run smoothly. Firstly, make sure you book your chosen team of wallpaper installers in good time. The best teams book up weeks in advance! If you're in the middle of a big renovation project, you should liaise with your hangers and the rest of your construction team to schedule the right time for the wallpaper to be hung. Radiators may need to be removed and if the site is cluttered when the hangers arrive, it will slow them down and cost you money. Finally, do make sure your wallpaper is on site! Some luxury papers have long lead times.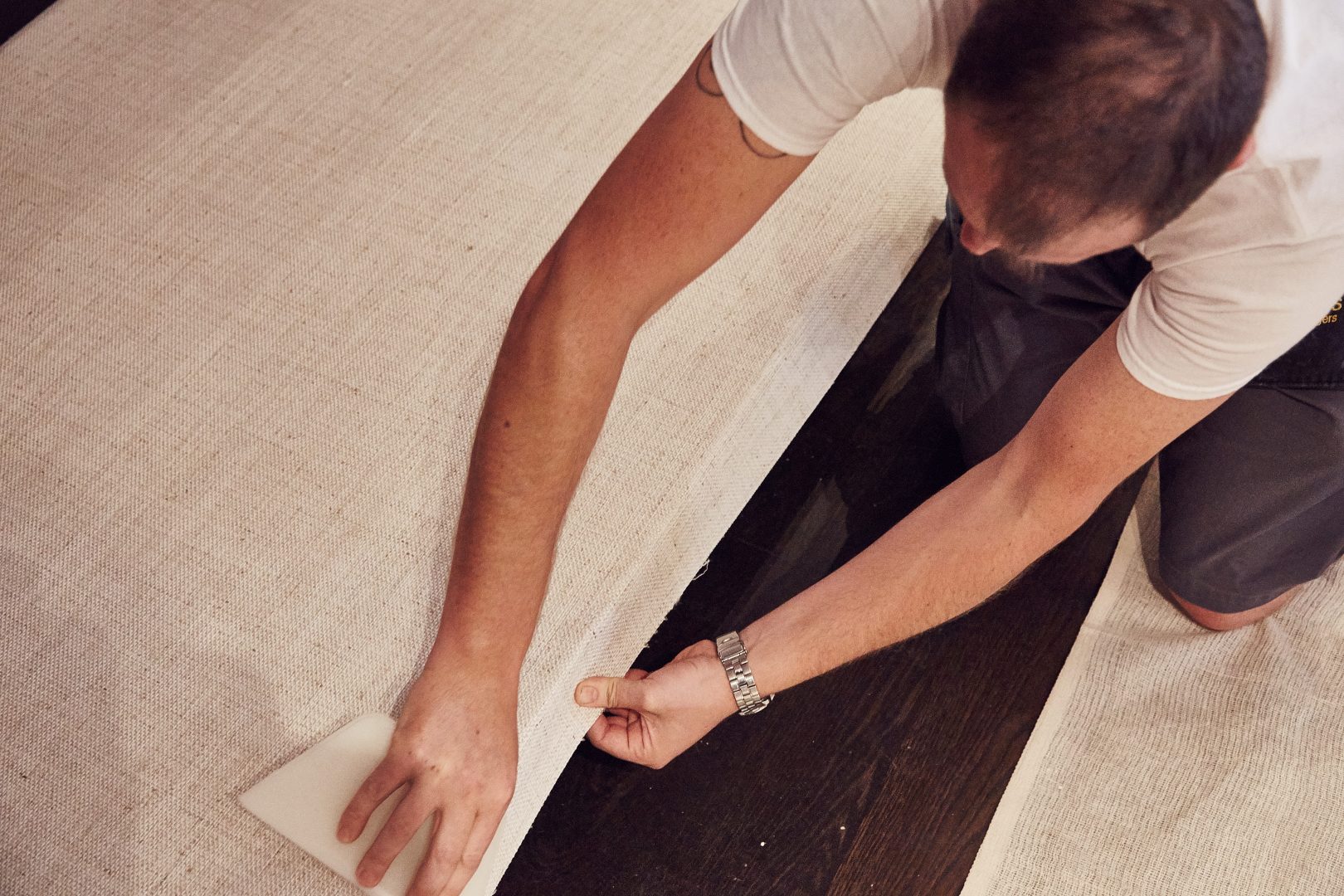 During
How long the installation takes will very much depend on the type of wallcovering you've chosen. With a simple paste-the-wall vinyl, a room could be completed in as little as a day, but premium products tend to require a lot more thought, craftsmanship and time. Expect a luxury wallcovering installation to take longer, particularly if the pattern is complex to match along the seams or you have particularly uneven walls and ceilings. The process can also be slowed down if your walls require a lot of prep. Expert paper hangers will insist on a clean, dry and non-porous surface to ensure a perfect finish and most wallcoverings look far more refined when the walls are lined first.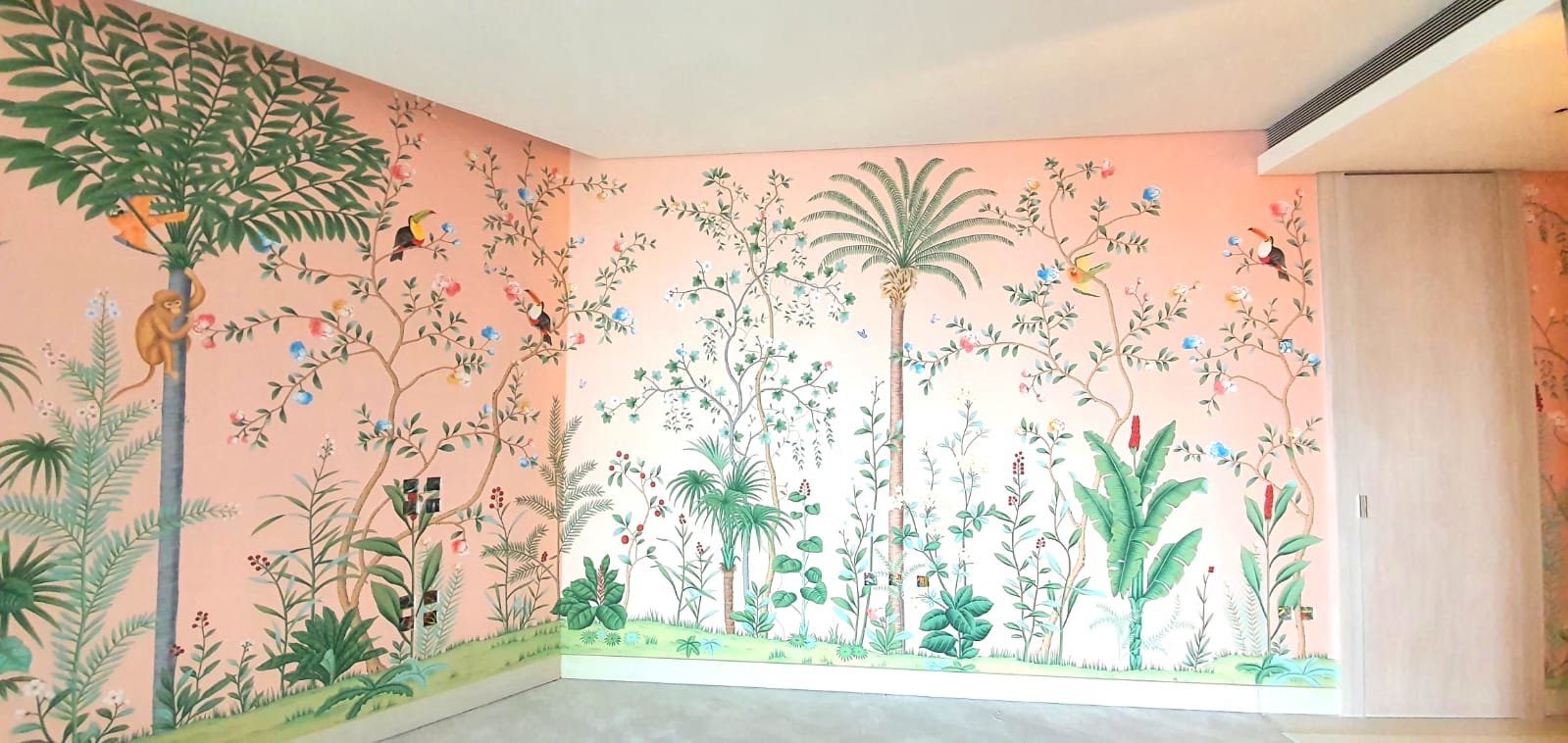 After
Good installers will always tidy up after themselves (as well as maintaining a clean site while they're working). They should remove all rubbish and hand over any excess rolls of wallpaper. You should keep these safe in case you need them for repairs down the line. In terms of longevity, your wallpaper should last for decades as long as it's been properly installed and is well cared for. If you'd like any tips on preserving and protecting your wallcoverings (and what to do in an emergency!), do have a read of our recent blog on this topic. 
Do you have a wallcovering installation project you want to discuss? Drop us a message or book a complimentary consultation here.