Meet Joanna Hauptman of hyde house
We were lucky enough to bump into Joanna at Decorex in London, and couldn't resist quizzing her on her career to date. With it including positions at Asprey London, Harper's Bazaar and Harvey Nichols, and a client roster including Chanel, Louis Vuitton, Prada, Estée Lauder, Tiffany's and Harrods, you can see how and why Joanna Hauptman became the driving influence behind Hyde House. Fusing her passion for bespoke furniture and design, she is a creative force to be reckoned with. Her USP? Crafting sophisticated interiors that resonate. Keep scrolling to discover all..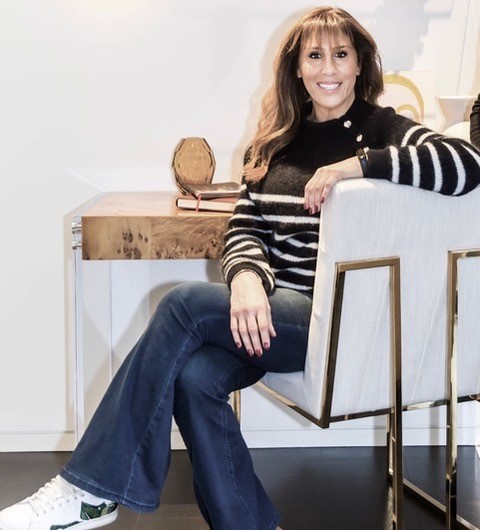 Congratulations on your Decorex stand, What was the inspiration behind it? 
I was inspired in the first instance by a cutting of wallpaper – from the Cole & Son's Miami collection – which immediately spoke to me – I fell in love with the palate and the combination of architectural influences like arches and staircases and a whimsical asymmetry. I was also drawn to the palette of soft hues that married Laduree macaroon style pastels balanced with more masculine charcoal accent to create a very feminine but not saccharine collection.
When did you found Hyde House? 
I founded Hyde House 15 years ago when I met Richard Searle, a third-generation furniture craftsman, whom I commissioned to make bespoke furniture for my own newly-built home, with my design input. Having come from the world of luxury fashion publishing myself and being a trained graphic designer, I always had a creative approach to both fashion and interiors and when I couldn't find what I was looking for in the marketplace, I set about designing it for myself – hence Hyde House was born. I then designed a capsule collection of furniture which we launched at Decorex – and the rest as they say is history!
What does British craftsmanship mean to you? 
For me, quality is paramount, and one can only ensure quality by investing in pieces that are crafted by the best in their field. To be able to build a workshop with some of the UK's leading craftsmen is a great privilege since I feel Britain has always been synonymous with quality and craftsman and it is my intention to continue this tradition with Hyde House. From conception to completion – craftsmanship means having the capacity to design well-functioning, aesthetically pleasing, comfortable and practical pieces in materials that are built to last.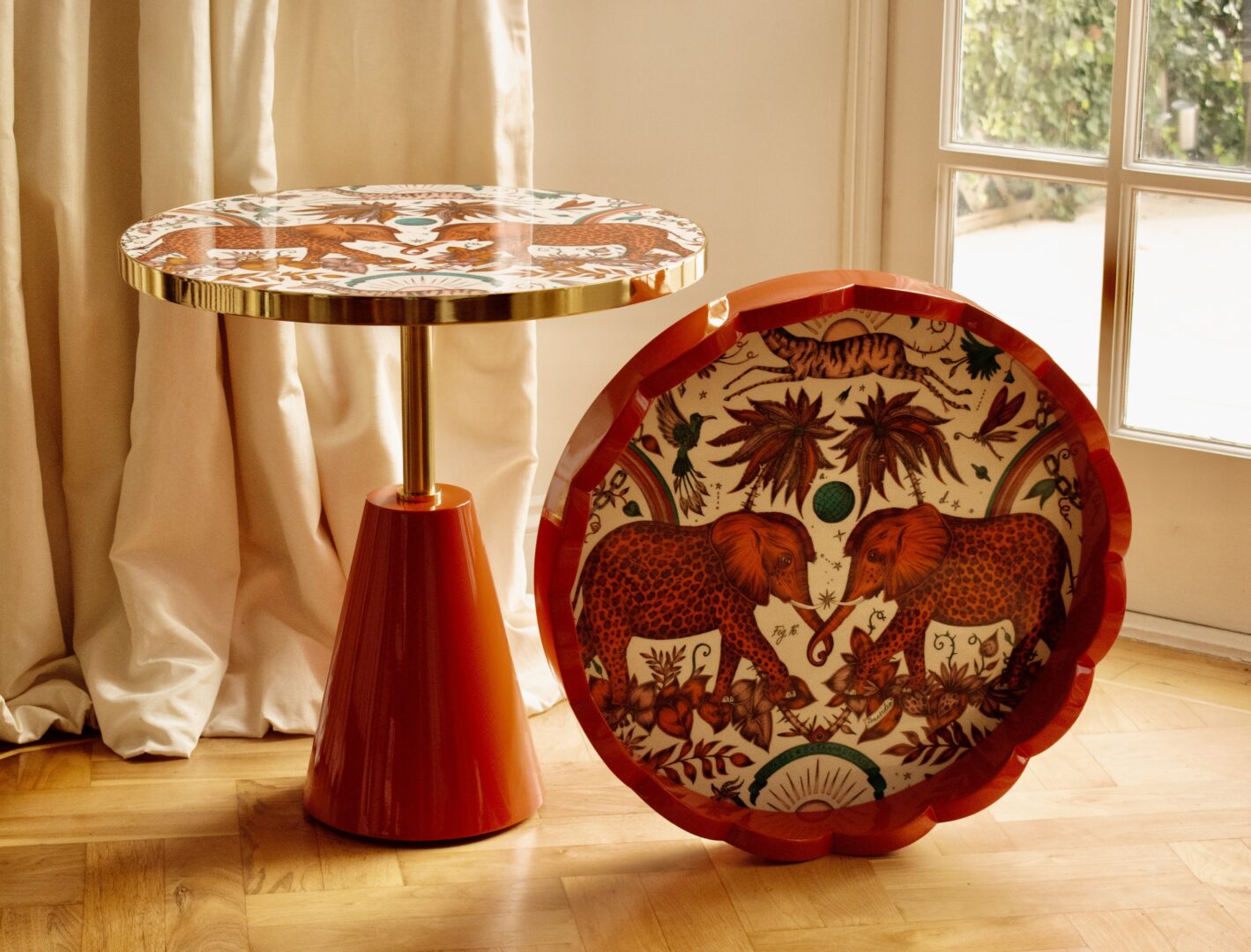 PLEASE DESCRIBE HYDE HOUSE FURNITURE IN 3 WORDS.  
British. Timeless. Quality 
WHEN IT COMES TO YOUR BUSINESS, WHAT WOULD YOU TELL YOUR YOUNGER SELF BACK WHEN YOU WERE SETTING IT UP?
To be brave and fearless – and to not be intimidated by an industry and a design community that can appear somewhat impenetrable. Over time, I have come to value the advice and support of other design business owners such as myself. Also to afford myself the liberty of time away from the desk to peruse museums, art galleries and any other pastimes that can inform, infuse and inspire my furniture designs.
WHERE DO YOU GET YOUR INSPIRATION FROM?
I travel a great deal and even if it is to local shores such as Amsterdam or further afield such as Bali or Costa Rica, all of which I visited this year, I take every opportunity to explore the local area, people, food and architecture in order to broaden my design horizons. I find that this open approach to the world and culture can be counted on to subconsciously affect my design approach when it comes around to designing a new collection of furniture.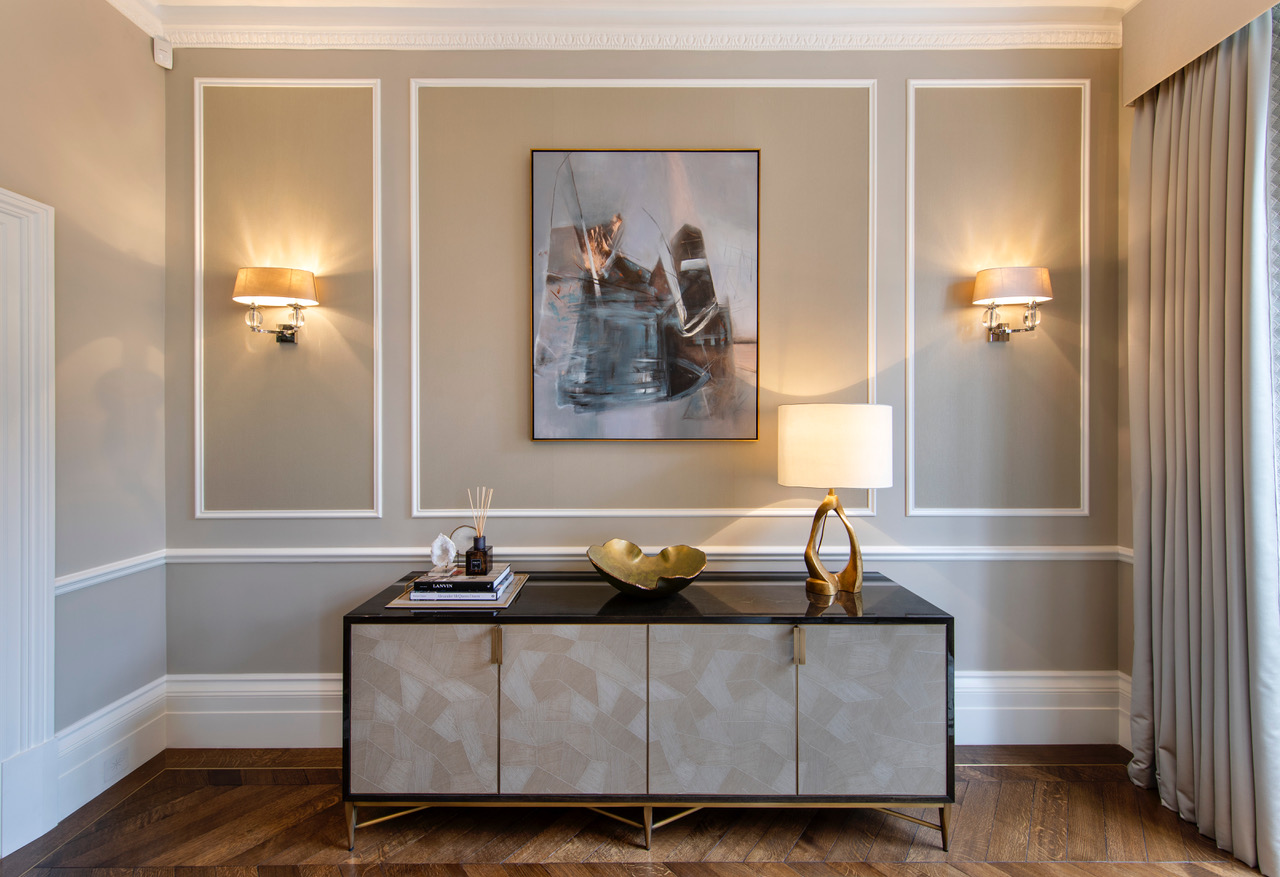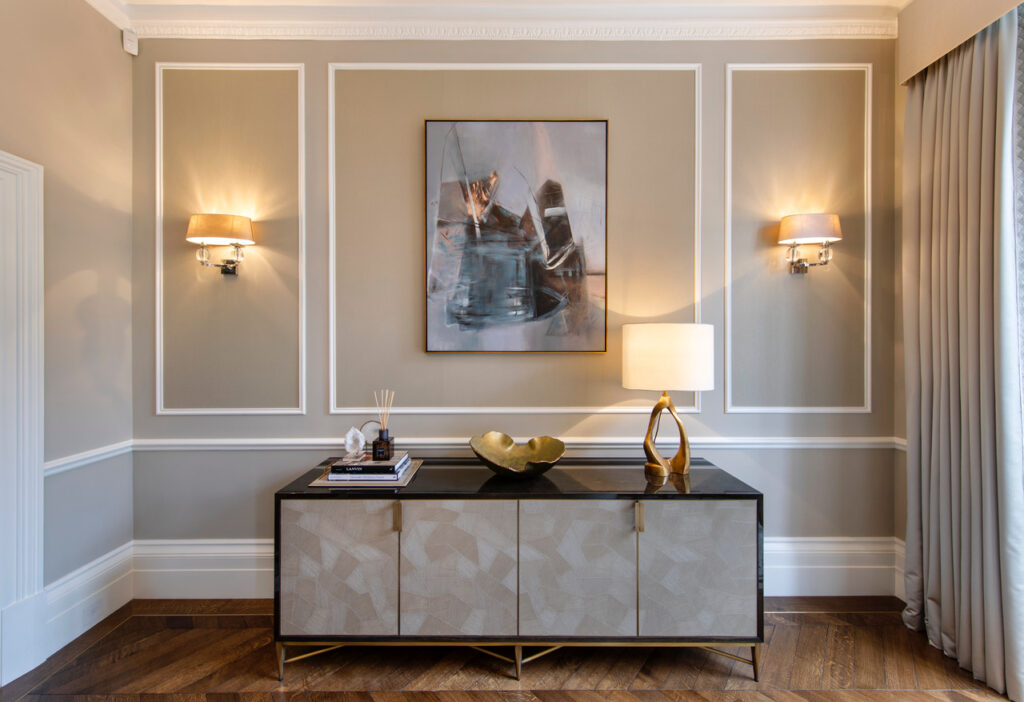 DO YOU HAVE A FAVOURITE PROJECT TO DATE?
If I am honest, I do fall in love just a little with each and every Hyde House collection and project we do, however we are currently working on one of our most exciting projects to date which I cannot wait to reveal… it's a very beautiful and spacious home in London. The client has allowed us free reign in terms of design with a sizeable budget to match which has meant, in turn, that we have been able to create one of the most distinctive, high specification and most visually arresting schemes to date. I can barely contain my excitement in revealing it once it is completed.
ARE THERE ANY INTERIOR DESIGNERS YOU WOULD LOVE TO WORK WITH? 
Certainly, Martyn Bullard would be up there as would Boss Studio and of course Peter Marino but we are very fortunate to work with some incredible design talent including Peter Mikic and Studio Vero – their schemes can be counted upon to be unique, unexpected and wholly curated and tailored to their client's needs – never a dull moment!
PLEASE TELL US ABOUT RESINATE. ARE WE RIGHT IN THINKING IT ALLOWS YOU TO INSTALL WALLCOVERINGS ONTO FURNITURE?
You are indeed correct – we developed Resinate (TM) over 9 years ago when we identified a gap in the marketplace. After much research and development we perfected the process whereby we can manufacture beautiful and robust furniture finished in the wallpaper of your choice. This has been an incredibly exciting journey since there are so many incredible wallpapers in the marketplace. With the increasing demand for beautiful luxury wallcoverings from de Gournay, Fromental and Phillip Jefferies to name but a few…. Resinate (TM) is a unique process that allows a designer to specify these delicate wallpapers onto cabinetry, chairs, sofas, coffee tables, console tables and bedside tables to name but a few to be used in conjunction with the wall coverings in schemes.
ANY BIG TRENDS FOR 2024?
I am noticing that individuality is more important than ever, in an attempt to create personal and characterful interiors, this means a breakaway from the grey and generic schemes of the past and a design industry that is embracing irregular shape, chunky textures, organic finishes and bold, deep, warm colours to achieve schemes that reflect their client.
Founded in 2007 by interior designer, Joanna Hauptman, and third-generation master artisan and furniture maker, Richard Searle, Hyde House is a British bespoke furniture and joinery manufacturer. Renowned for combining traditional craftsmanship with glamorous, innovative design at an accelerated turnaround time, it has become the go-to furniture destination for the world's leading decorators, architects, property developers, and hoteliers. Hyde House has pioneered and patented RESINATE™ – a cutting-edge resin varnishing system that allows customers to specify any wallpaper as a highly robust finish for their choice of bespoke design, from tables and vanity units to wall panelling and headboards. To find more out, visit Hyde House.