FAQs with Mick Wells
You ask, we answer! Mick Wells, Co-Founder of Wells Interiors, shares his expert knowledge and answers your most frequently asked questions!
#1 How much wallpaper will I need?
More than you think! A lot of the time we don't take out windows and doors, as that enables us to balance the walls and gives ourselves options on layout. You also need to take into account reveals and jib doors. We highly recommend you get your installer to quantify – it's just easier and you can be assured that they will get it right. Do we provide quantities? Yes, that's all part of the Wells service.
#2 Do you have a guarantee?
We sure do! Our guarantee is that we will get the wallpaper looking as best as we can on the substrate provided and inside the limitations of the actual wallcovering. So, what does that mean? If we were going to install a grasscloth, for example, we would not be able to make the joins invisible. That's part of the limitations of the wallcovering. On the signed off substrate for example, if we were going to install on a bumpy wall with a metallic wallcovering we would warn the client, and if the client wants to go ahead regardless, then that's their choice. It's our job to manage their expecatiations and warn them in advance. If we don't live up to that, we would put it right at our expense.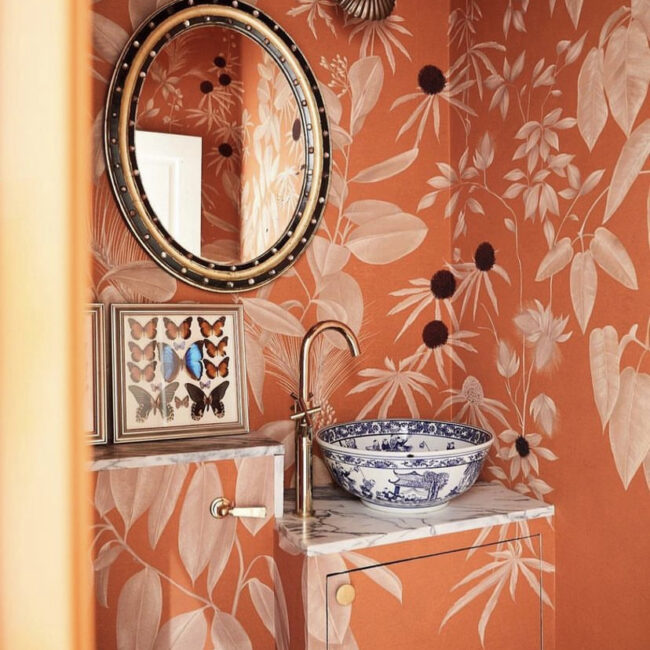 #3 Which paste should I use?
This is a good question and it really does depend on the wallcovering. We always say to do your tests beforehand if you're not sure, get a little bit of an offcut and try different ones. There are rules of thumb with some wallcoverings, but it's not always the case and there are some exceptions. In general, with a fabric-backed vinyl we would use a heavy-duty adhesive with a low-water content. This tends to have a blue lid. There's then a medium-grade, with a red lid. With a traditional English pulp wallcovering, we would use a more traditional starch-based paste which tends to have a green top. Just stay clear of mix-your-own flake paste! Read our adhesive guide here.
#4 Do the walls need prepping? And lining?
Walls definitely need prepping, but not all need lining. Most of the time when you're dealing with non-woven backings, vinyls or what we call those with a stable substrate, they don't need lining, just a god primer underneath. There shouldn't be much shrinkage on the walls or expansion (not much movement). Walls do need prepping and a mist coat is really key on new plaster. A mist coat is made of watered-down emulsion paint. Ideally 40-50% water, with the remaining being emulsion. Filling may need to be done too, but it depends on the substrate. Find out more about 'mist coats' here.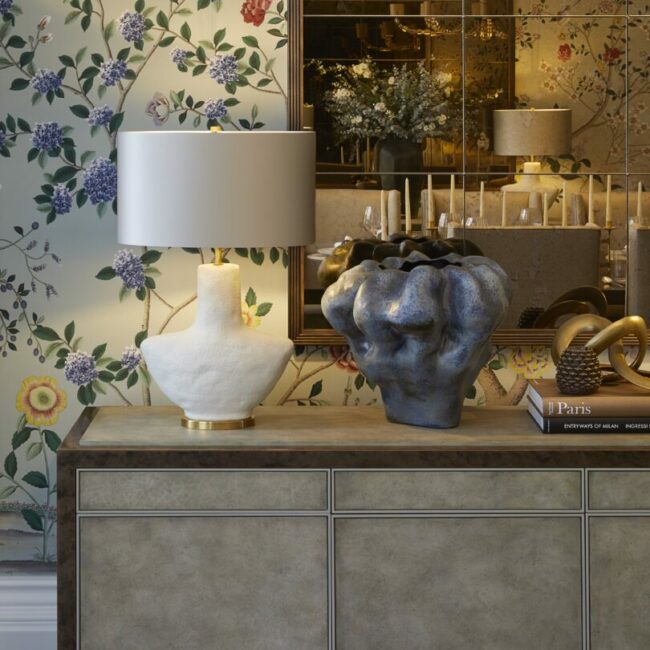 #5 When should I schedule the installation? How far in advance?
As early as possible to guarantee your date. Things change all the time and schedules change a lot so you need to get it in there as early as possible. Once you are in our pipeline, we will do our best to accommodate your date and any changes to it. It also really helps with the planning with everything. When it comes to when to install, after the decoration. Think of the wallcoverings as FFE (furniture, fittings and equipment). It's not a dirty or a messy job so just wait for a better finish and it will happen faster as well. Here's more on scheduling.
#6 Can you quote from plans? Do you provide miniatures?
Yes and yes. We might need elevations as well. But fro photos and videos we can give you a good idea of cost. We would then ask for a site visit to confirm. We can also provide miniatures. We would just ask for some plans or elevations and then draw them up, it's all part of our service.
#7 Can I wallpaper my bathroom?
Yes you can. It's all about ventillation. In bathrooms you get steam, and if you think about it you buy or rent a steaming machine to take wallpaper off walls, so obviously you need to avoid steam! Up-spec your extractor fan and if there isn't good ventilation, then be careful. There is also the option of putting a clear varnish on top, which you could ask your installer about. Just make sure they are experienced.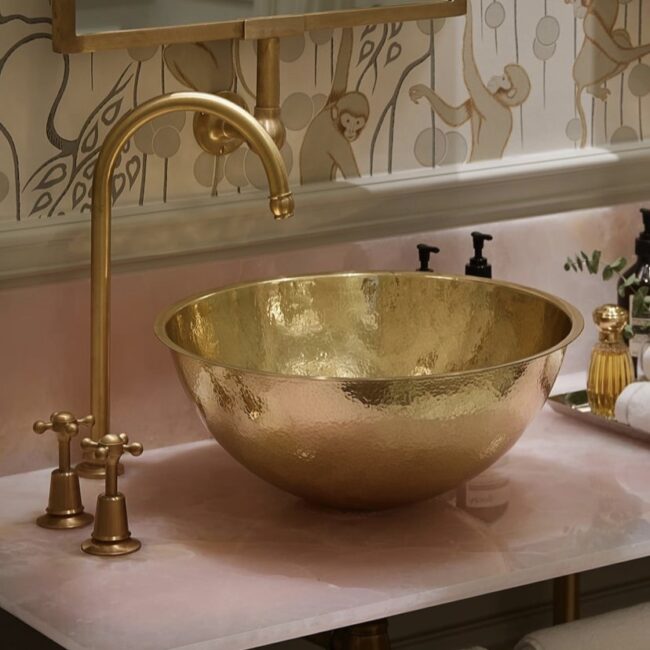 #8 What if the wallpaper is bespoke?
There are a lot of companies now; Fromental, de Gorunay, Zuber, Gracie, Iksel. They offer a custom-fit service. Just remember that they add to the lead time as they can take 12-weeks to produce. Check out our incredible partners here.
#9 My builder/painter/decorator had issues with the install, can you help?
We hear this a lot! And yes, we can help but we would probably want to start again. Picking up someone's work half-finished is not really worth it.
#10 What's it going to cost?
Well, what's it worth? What's the value of the wallcovering? You can buy the wallcovering, but how are you going to get it off the roll and on the walls? These high-end brands need high-end specialists to get them in situ, and looking good. You get what you pay for! In general we've got square meterage rates and a cost guide on our website to help manage expectations. Click here for our pricing guide.
#11 Is that colour variation acceptable?
Yes it is, depending on what wallcovering is installed. It's to be expected with grassclothes that there will be colour variation. Sometimes you have to do the whole wall to balance it out, say you put up three drops and two of them are off, it can look normal and balanced once the wall is complete. For a lot of the natural handmade products, including dyed silk and grasscloth, it's best to expect this.
#12 How come we have a slight mismatch in the corner?
With some continuous patterns where there is no break in the room, sometimes there has to be a mismatch. It's very rare that it will work out with an exact match. This is where we have to manage the client's expectations and sign off the kill point before starting. The best place to put it is a suble, not-very-obvious place. A natural break could be floor to ceiling windows (you could cut into the architrave), joinery, a beam, or anywhere that breaks up the wall. Every area/room that you wallpaper with a repeating pattern wallpaper is different, it's all about trying to hide that kill point as best as possible. Discover what a 'kill point' is here.