MEET NATALIE WELLS, DIRECTOR OF WELLS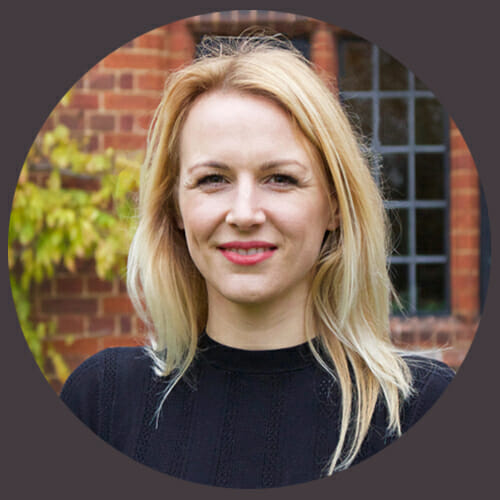 Can you tell us a little bit about your career history?
I studied Marketing at university and worked for a marketing agency before zipping off out of the country aged 22 to work on superyachts as a stewardess. I loved that lifestyle! On my return I initially stuck with luxury travel to address my travel bug, organising tailor-made tours to Asia, Australasia and the South Pacific. But I had always wanted to run my own company, so I joined Wells Interiors as soon as I could.
What was the inspiration behind Isla & Eden?
Having heard Mick [Natalie's husband] talk so passionately about wonderful wallpapers since he started Wells Interiors, I've come to love the way that wallcoverings can transform a room. I realised from Mick's conversations with homeowner clients that there wasn't much information out there about the high-end wallpaper houses and the magic behind the designs wasn't fully understood. It seemed such a shame that for so many people, such lovely creations were hard to find and source. Also, Chelsea Harbour is pretty overwhelming, and now with Isla & Eden we can save people a trip as they can come to us directly. I want people to feel confident in using wallcoverings and get really creative.
What initially made you want to work in interiors?
I love the fact that the environment you surround yourself with has an impact on feelings of wellness. Interiors can be motivating, relaxing, awe inspiring, or anything you wish them to be. My favourite times have been spending time with the people I love in beautiful places and spaces, and I liked the idea of helping other people create their personal sanctuary.
What's the best thing about your work?
Getting to work alongside my husband. We worked together on yachts and I missed it when we were working separately. I also like being able to run things based on my own values, the way I think businesses should be run. Oh, and it's a blessing that the products we work with are so beautiful.
And the worst?
Occasionally, working with my husband! Am I allowed to say that?!
What are the biggest challenges facing you in the interiors industry?
People who love white-painted walls! Looking at the industry as a whole, I'd say merging sustainability and luxury.
How do you relax after a long week?
Kundalini yoga is my go-to during the week; at the weekend it's about getting out of the city, most recently to our new apartment in Woodbridge, Suffolk. I relax as soon as soon as I step off the train into the tiny station. Give me a great glass of red wine and a book and I'm happy.
What is your biggest influence outside of interiors?
Thought leaders like Richard Branson and Arianna Huffington who know how to play hard and work hard, and people who challenge my thinking and awareness of the world around me.
At Isla & Eden you embrace a philosophy of mindful luxury. How would you define this?
Mindfulness is about being in the moment and experiencing your emotions and thoughts with no judgment. Mindful luxury is the enjoyment of luxury items that speak to you on an emotional level and bring you into the present moment by capturing you through their story, beauty or other qualities that appeal to you. It could be said that any item that has this power over you is a type of luxury, regardless of its price tag, as that feeling is so special.
An element of mindful luxury is also choosing products that align with your values. For me, that includes purchasing products that are ethically sourced and sustainably created, so that they are gift in the long term and don't have a negative influence on Mother Nature or on other people. Society as it stands doesn't make this easy as there is so much false information in many industries, but we should be as mindful as we can of the consequences of our purchasing behaviour; all we can do is live and learn
Where do you live and why?
We rent in London. We chose Clapham as we needed easy access to Belgravia, Mayfair and Chelsea but also wanted to have a spare room and a garden.
What's your guilty pleasure?
I have many. When I had a car, it was definitely singing along to really loud music! Especially Guns N' Roses, Queen and The Carpenters. Nothing beats singing while driving.