An interview with Lori Weitzner of Weitzner Ltd
Lori Weitzner is an internationally respected textile and product designer based in New York. She is the Creative Director of innovative textile and wallcovering company Weitzner Ltd. Known for combining modern techniques with unconventional materials, she has won many prestigious design awards including several Best of the Year awards from Interior Design Magazine. Her products grace celebrity homes and examples of her work are housed in the permanent collections of such museums as the Cooper Hewitt, Les Arts Décoratifs and the V&A. We interviewed her about her passions, inspiration and plans for the future.
Were you always interested in textiles and design?
'When I was a little girl, I wanted to be a fashion designer but I think I spent more time creating the background patterns for the clothes than the actual silhouettes. As I got older I wanted to be a fine art painter. My professor at university told me I was not going to make a living as a painter and that I should consider changing my major to Textile Design. So I did!'
Your products are made using innovative techniques – can you describe some of the more unusual wallcoverings in your range?
'We have many! We use materials as varied as bark from a fig tree to the fibres of salago [a shrub native to Eastern Asia, Australia and the Pacific islands], mulberry, abaca and piña on our handmade papers. We also use materials like newspaper, stone, mica, flocked tea leaves… the list goes on.'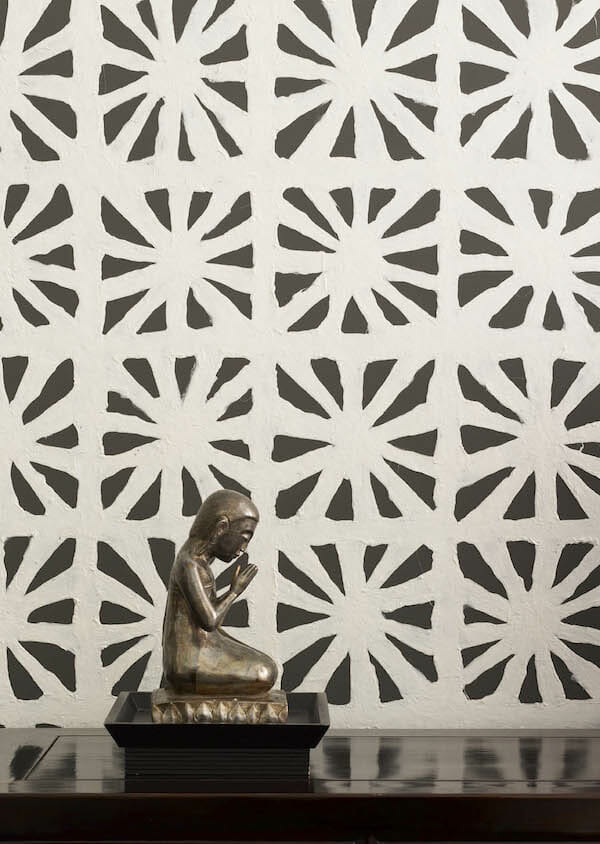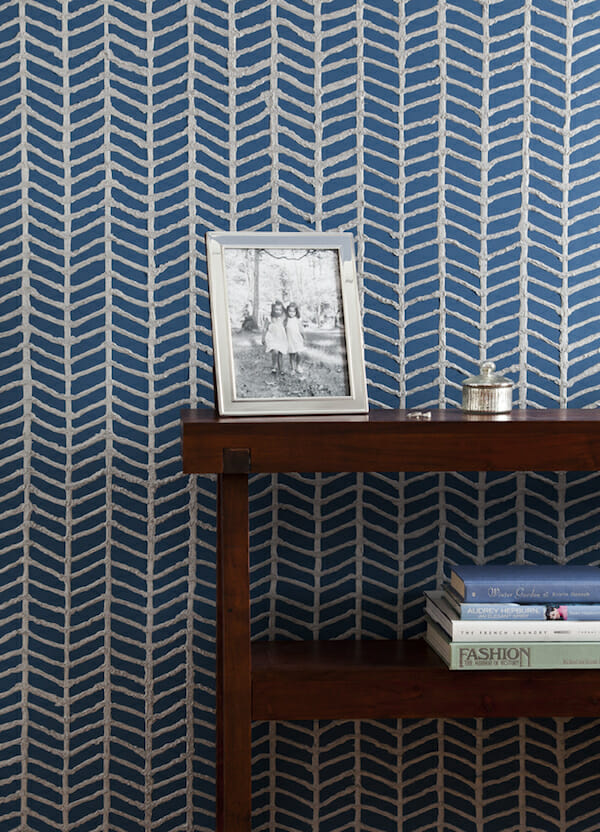 There's a strong ethic of environmental awareness in your studio – how is this reflected in your work and designs?
'We take a lot of care at every stage, from inception right through to the final product. We consider everything that goes into our creation – how it effects not only our environment but also our emotions. Our goal is to make the product as authentic and natural as possible. It's not always perfect and there are many grey areas but we do our best. We do this by first creating original designs by hand and then collaborating with artisans and technicians all around the world.'
Can you tell us about your latest projects?
'In wallcoverings, we are playing with digital print in unique ways by overlaying various types of textiles. We are also pleating and adding colour to our handmade paper panels, creating some unexpected looks. And we are expanding our magnetic range. In textiles, we are pushing embroidery to the limits, varying many types of interesting yarns to create effects that are rustic and elegant at the same time. And finally, I am launching my first book in December! It is called ODE TO COLOR. I'm very excited.'
Where do you look for inspiration?
'The true answer is everywhere. Cities, museums, walking the streets, hiking in nature, travelling to exotic and even less exotic places. My kids. Good music. But I know you probably want specifics… so at the moment it's gingko leaves, tulips, jewellery, tea, ancient armour, pearls, Katagami stencils, ceramics, metal.'
Do you have any trend predictions you can share with us?
'Authenticity. And it is not a trend, it is a movement!' 
Your products can be found in celebrity homes and glamorous hotels. Do you have an all-time favourite project – and if so, what made it special?
'My favourite is perhaps the use of Newsworthy, our recycled newspaper wallcovering, in Will Ferrell's home. But Beyoncé using our wallcovering for her baby Blue's bedroom was pretty fun too! My daughters were particularly impressed with that one!'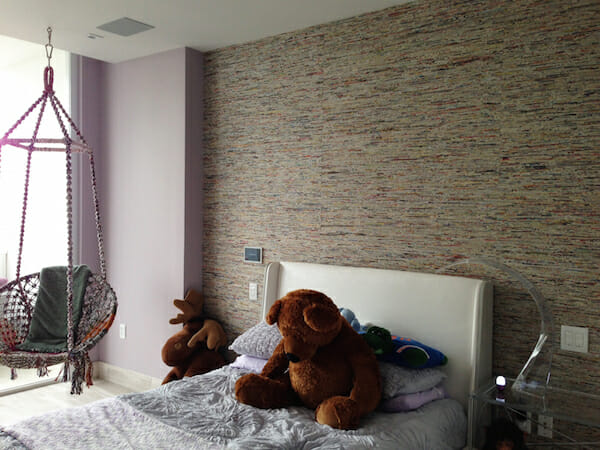 What do you think has been the biggest development in the industry in the last 10 years?
'The use of new materials! And blending them with ancient techniques.'
Is there anything you haven't yet done (in terms of your career) that you would love to do?
'Many things! But at the top of my list would be a jewellery collection and designing the sets for the Metropolitan Opera.'
How did your collaboration with Altfield come about?
'We are lucky enough to be represented by Altfield in the United Kingdom and Asia. They are fantastic to work with – I am so grateful for their support!'