Fromental: The creative duo behind the brand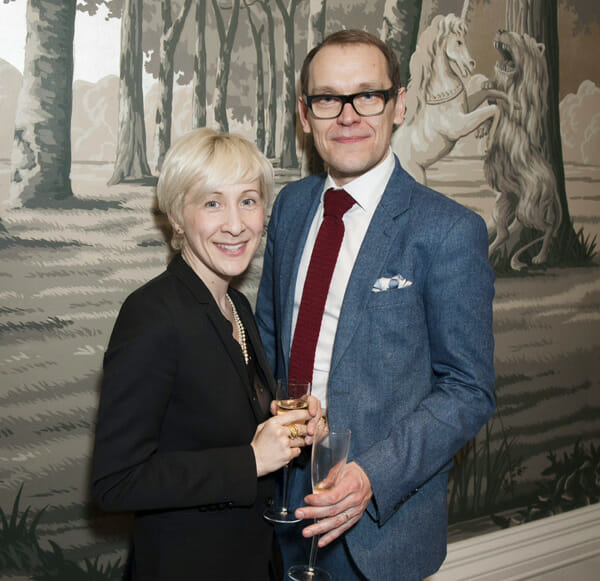 Textile designers Tim Butcher and Lizzie Deshayes joined forces in 2005 to establish one of Isla & Eden's favourite brands, Fromental. This luxury interiors house creates 'handmade couture for walls'; its beautiful embroidered wallpaper and fabric collections include both classic chinoiserie and more contemporary compositions. Over the past ten years they have garnered a host of industry awards, and their sumptuous wallcoverings are now in demand worldwide. We talked to them about the influences that drive their designs…
How did you become involved in wallpaper and come to set up Fromental?
Tim: After graduating in textile design as a weaver, I spent two years in tailoring, producing silks for leading designers including Paul Smith, Timothy Everest, Duchamp and Ralph Lauren. I then worked as Creative Director at Chinoiserie house de Gournay, where my creative focus was as much on the technology and process as the visuals of design. I established new production abilities and launched a fabric and fashion business for the wallpaper house. Over this time, my focus shifted from fashion to interiors, as rooms provide a much more expansive surface area on which to play with pattern. In 2005 I founded Fromental with Lizzie. I'm the Creative Director.  
Lizzie: Having studied textile design, I spent two years designing prints for silk neckwear before going freelance as a textile and graphic artist. As Fromental's Design Director, I develop new products and designs, often in conjunction with Tim. 
Where does your design inspiration come from? 
Tim: Lizzie and I always have our antennae out, though not usually in our own part of the design world. I'm always interested in what other wallpaper designers are doing but I find it difficult to look too close to home, for fear of being influenced. The past, though, is always an inspiration. Most of our designs are rooted in an earlier period, revisited with new eyes. Some examples of recent influences are 1920s bakelite mathematical models (Johnson Bangles); Jean Lurçat tapestries (designs being developed now); brutalist architecture and sculpture (Belsize Tiles); and the work of Christian Bérard (Berard, Berard Vine).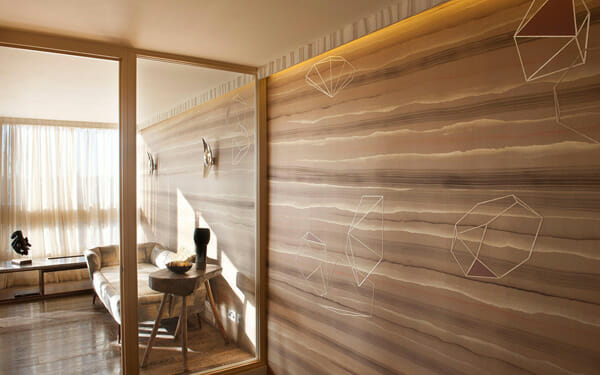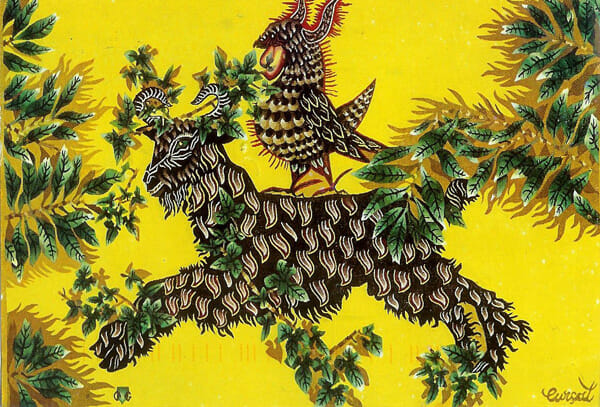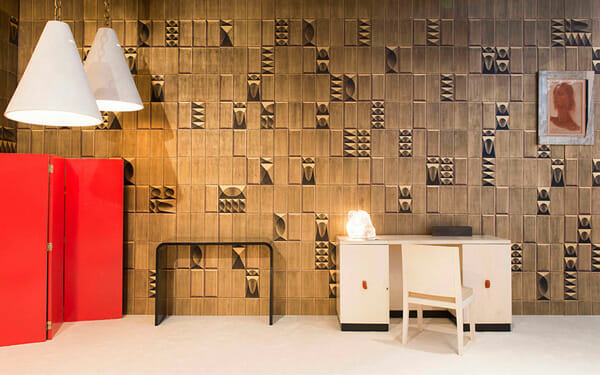 We spend a lot of time in China working with our artists, so Chinese paintings are a strong influence. Some of the first designs in our 20th Century collection were based on the scroll paintings of Qi Baishi [an influential Chinese painter]. Also, my love of 18th-century Chinese export wallpapers continually feeds my creativity. When we began, we created a clean, contemporary take on it with very 'London fashion' colourways (Paradiso Chinoiserie in Fern or Mahogany, for example), whereas now I'm enjoying producing designs such as Indienne, which has the crazy grandeur and scale of the original papers. Interestingly, these aged and bold patterns now feel more on trend to me that the hot fashion colours of Mahogany.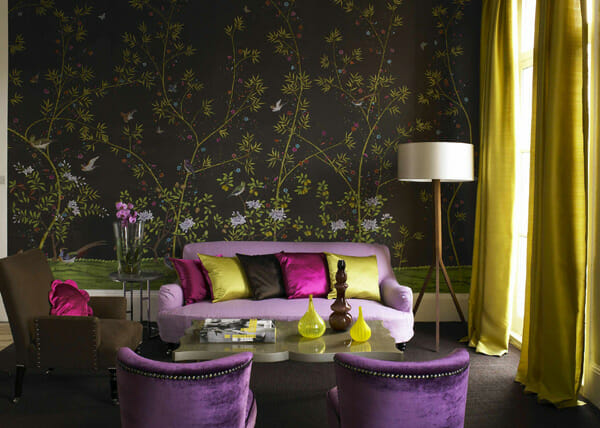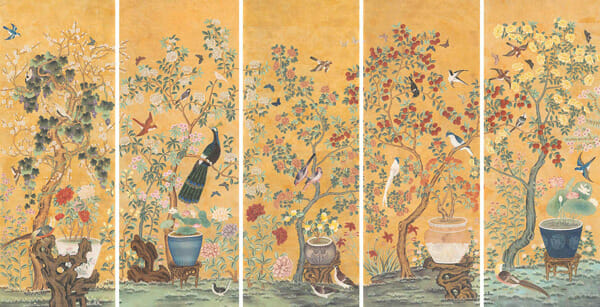 What are your favourite designs from your collections and why?
Lizzie: I do tend to prefer the designs from the 20th century as I'm more involved in their creation and they are really based on my style and inspiration. My favorite of the moment is Rockface. But I love the designs Tim creates too – Folly (a new chinoiserie) is glorious.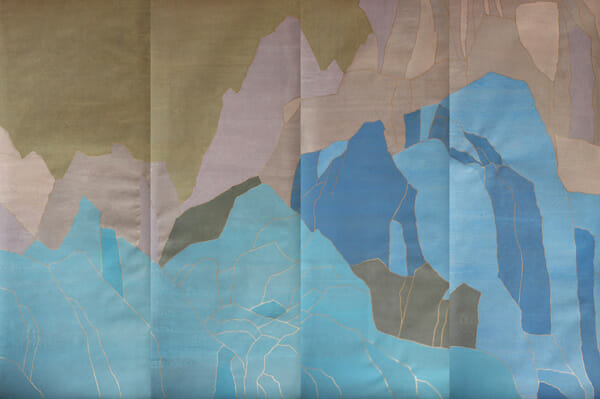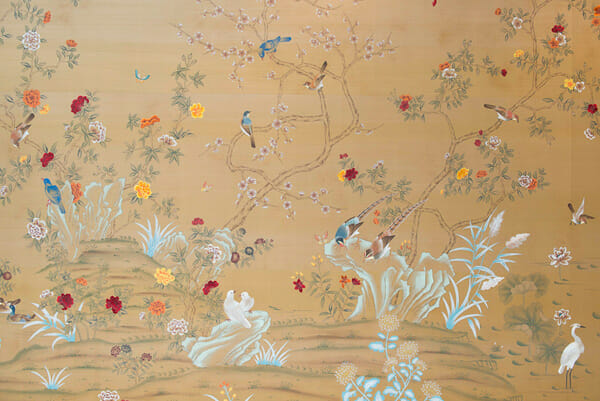 There's a strong emphasis on environmental issues and employee wellbeing across your business. Tell us more about your ethical stance.
Lizzie: China is working hard on keeping its rivers clean, so textile manufacturers are very closely monitored. We have always stuck to using water-based paints and products, and our waste silk is collected and recycled. Employee wellbeing is a key priority for us – we would hate for people to be unhappy in our employ.
Fromental's elegant designs are customised to fit each client's space and usually take between eight and twelve weeks to make. To find out more about the collections, visit the Fromental homepage, or contact us to request a brochure and talk through your requirements.