COLOURFUL COLLABORATIONS WITH STUDIO L LONDON
Are you a fan of colour and pattern in interiors? If so, you're bound to take great inspiration from the collection of finished project shots Laura Marino, founder of Studio L London, has shared with us. Wells co-founder Natalie and Laura recently connected on Zoom (Laura was in the USA as Covid restrictions hit) to reflect on the many Kit Kemp-esque design schemes the Wells team and Laura have collaborated on over the years. Here Natalie shares what she learned about Laura's mindset and methods, as an accompaniment to the beautiful finished room shots of the projects they discussed.
It's clear from speaking with Laura that she's obsessed with texture, pattern and colour.
She's bold and it works!
Her dance into the design world began with Art school and a course in Communication Design. The course taught the traditional skills of the hand, but also the ability to think strategically in design and marketing terms, which kick-started a deep love-affair with colour theory and helped her gain the self-assuredness to really stand behind her intuition and vision of a project.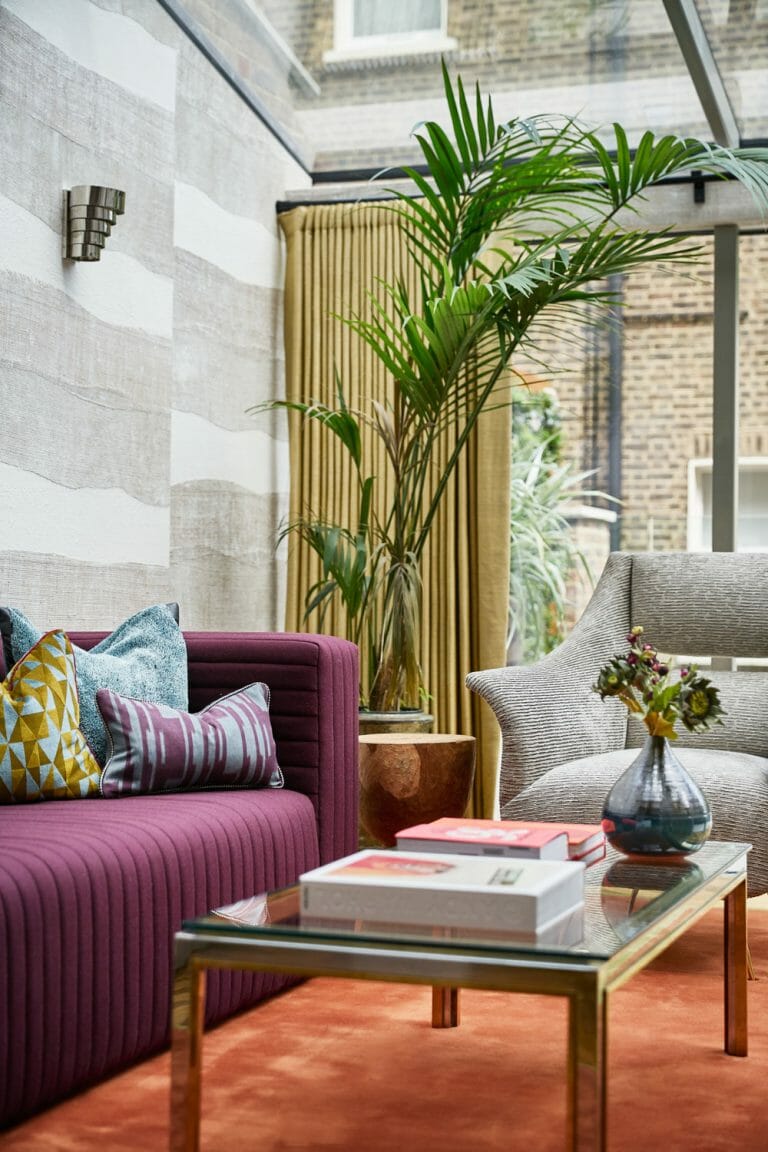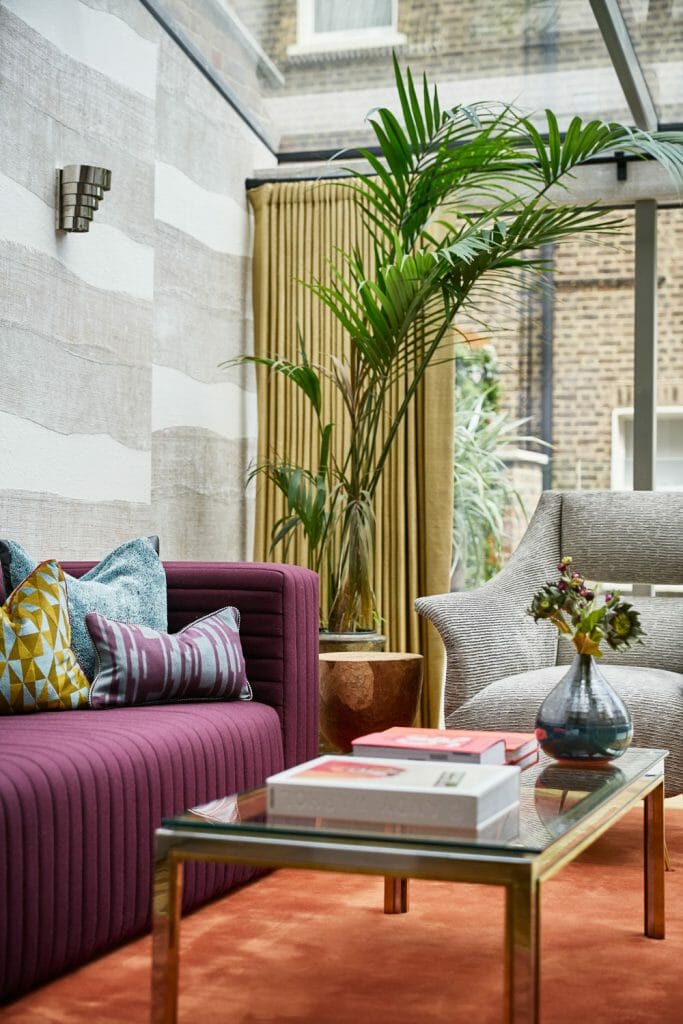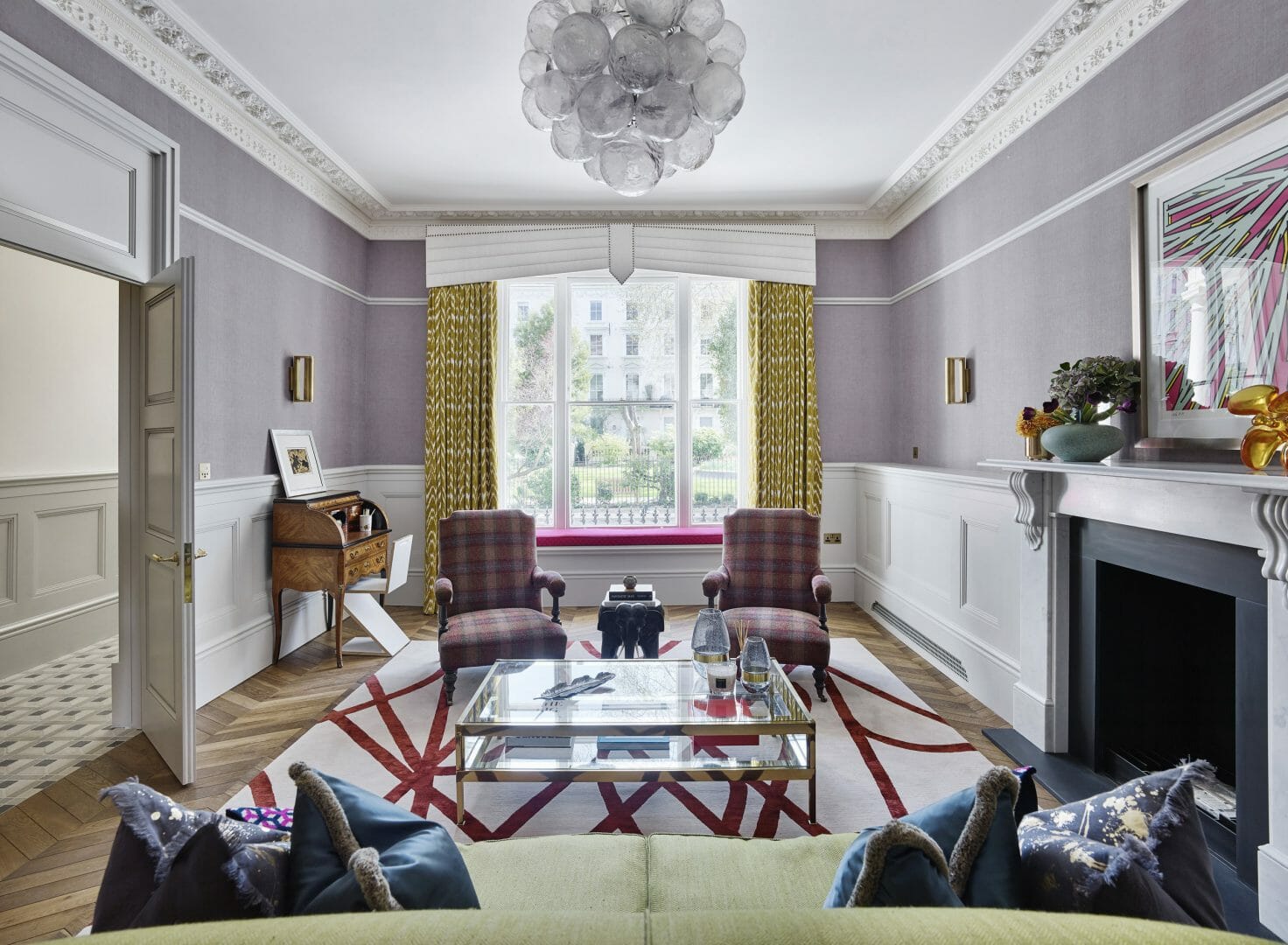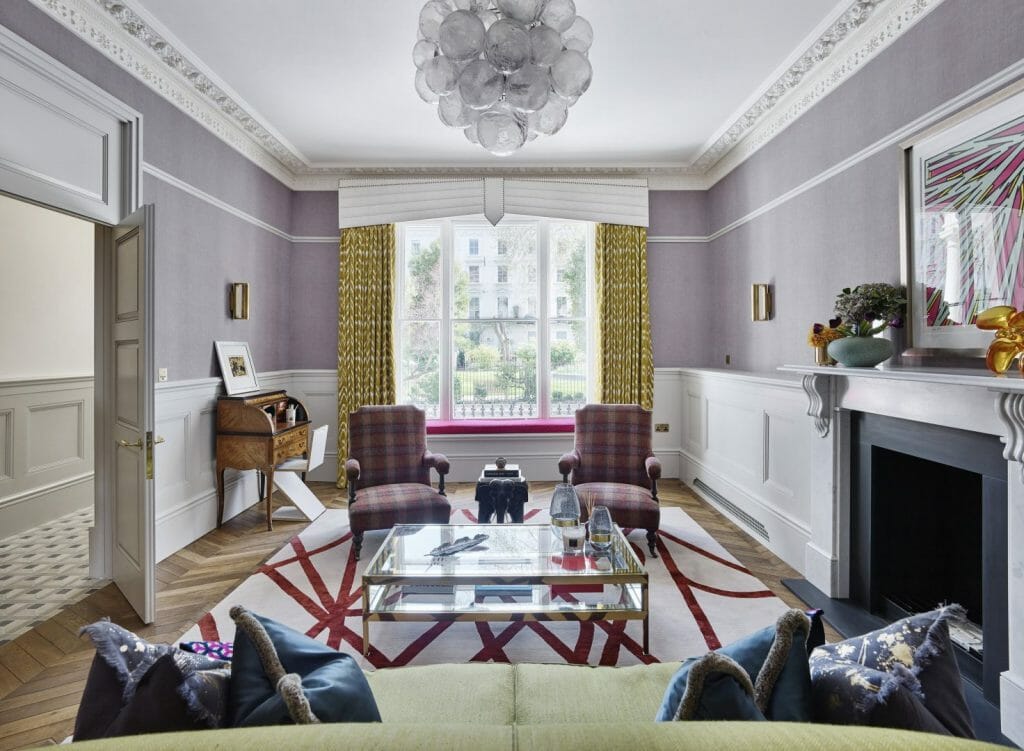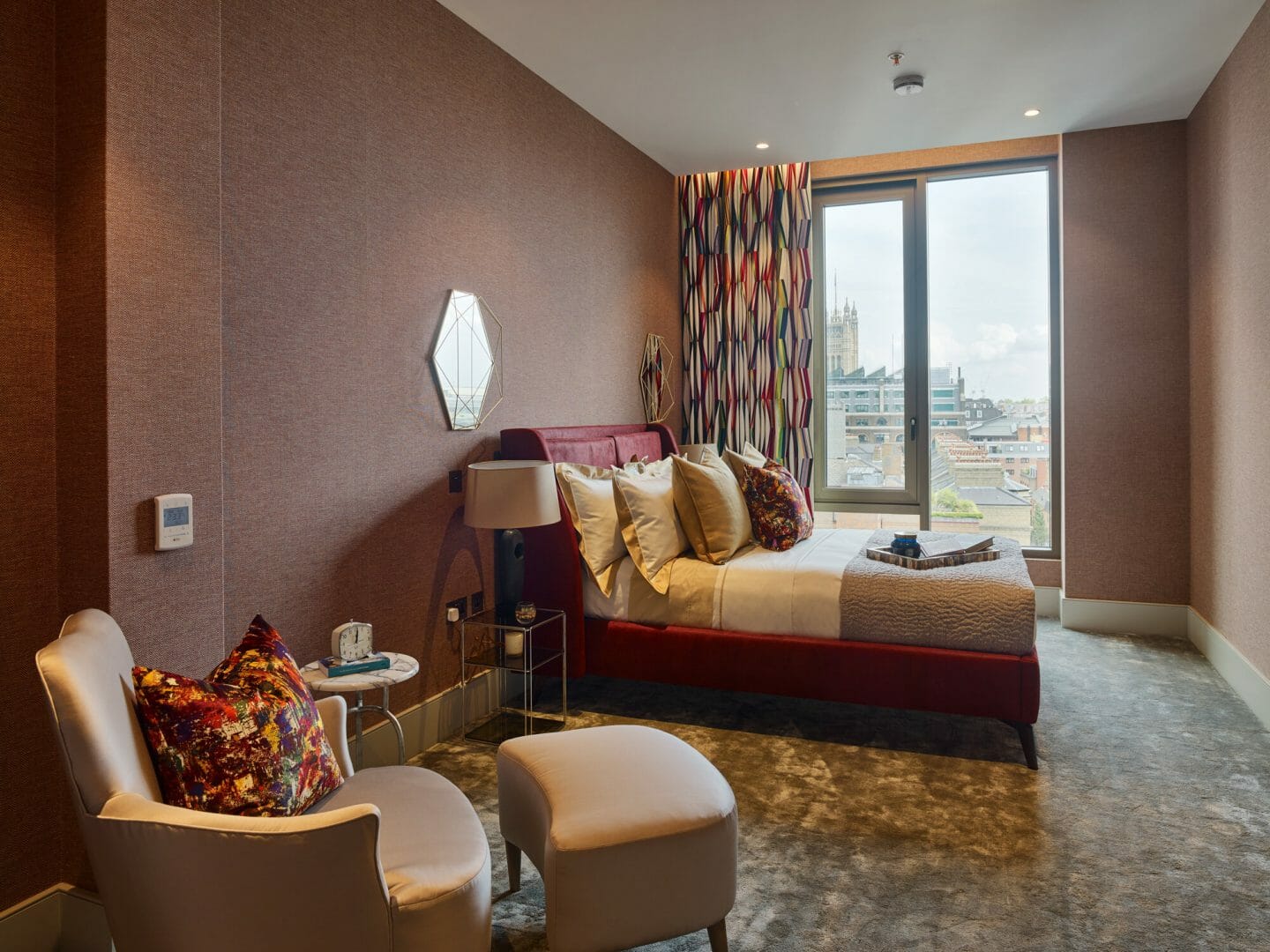 When speaking about her design inspiration Laura's quick to mention her paternal grandmother from Italy and the effortless style her home exuded. She reminisced on how "the concepts and decorations were humble but spoke so clearly to her values it couldn't help but be chic because of the authenticity". It's easy to see how this early experience of the home as the scene for intimacy and connection sowed the seeds for a career based around creating spaces that are first and foremost painting the backdrop for the owner's life in all its glory.
She works privately with homeowners but also with developers as a Creative Director. In this role she drives the architectural narrative, specifies all the finishes, the marketing collateral, protects the design integrity of the development and finally, designs the bespoke show homes themselves.
Wells and Laura first crossed paths back in 2015 when she was Creative Director on numerous developments in collaboration with the Alchemi Group. Since then she's worked on impressive properties from RIBA award-winning 55 Victoria Street, to Leinster Square and Westminster Fire Station and most of Laura's interiors utilise wallpaper. She says it gives a room "extra depth that paint doesn't achieve so [I] generally lean toward wallpaper over paint if it's in the budget!". And luckily for us, she then brings the Wells Interiors team on to take care of the paperhanging.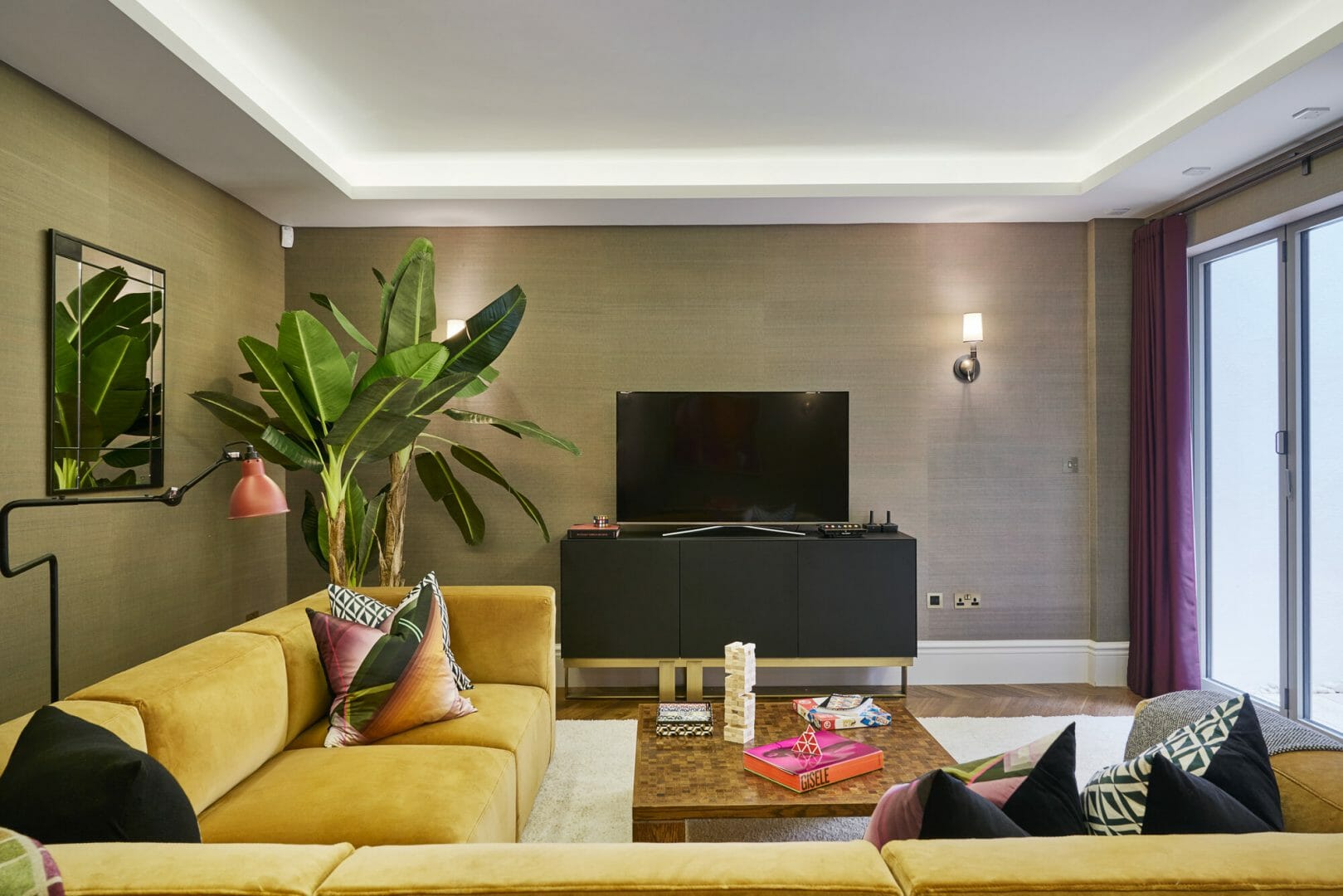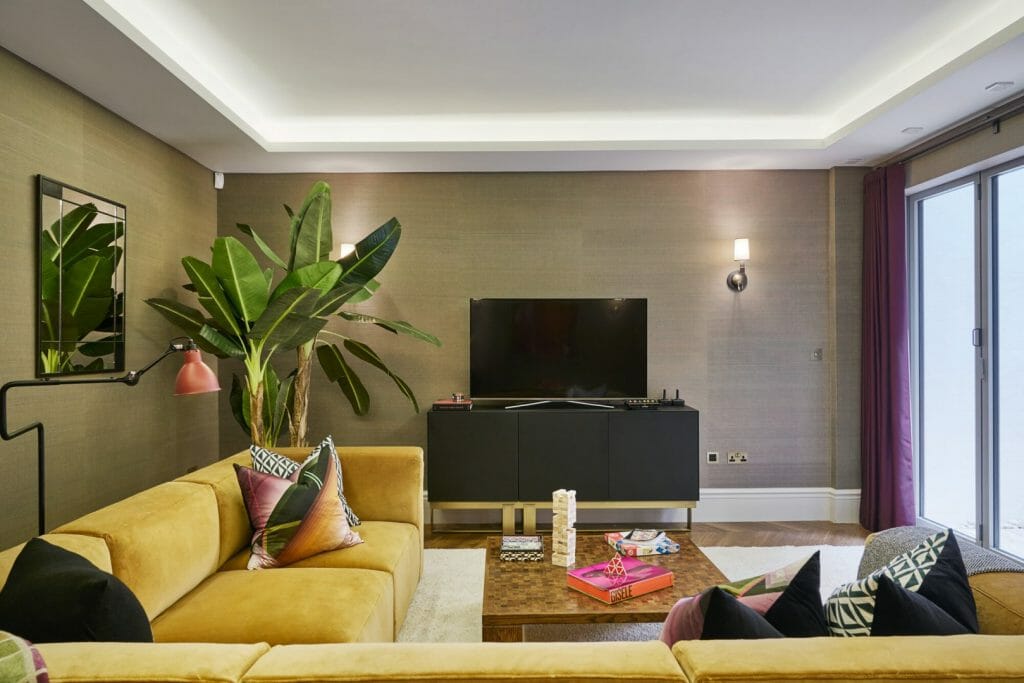 Laura starts by imagining the perfect buyer or end user when conceptualising any design.
When she designs a show-flat she envisions a specific buyer for the product and in the past, the eventual buyer has manifested as the exact persona she had designed for in a spookily accurate manifestation. More often than not the eventual buyers have even bought every piece of furniture and art in the property because they speak so clearly to their tastes and lifestyle!
Many see neutral as a way to go, but Laura believes that people are aspirational by nature, and with the bombardment of social media imagery, people want more than anything for their personality to shine through their homes. For a lot of people, that involves a thoughtful mix of design, colour, texture and pattern that speaks to them on a deep emotional level (which, as paperhangers, we naturally very much support!).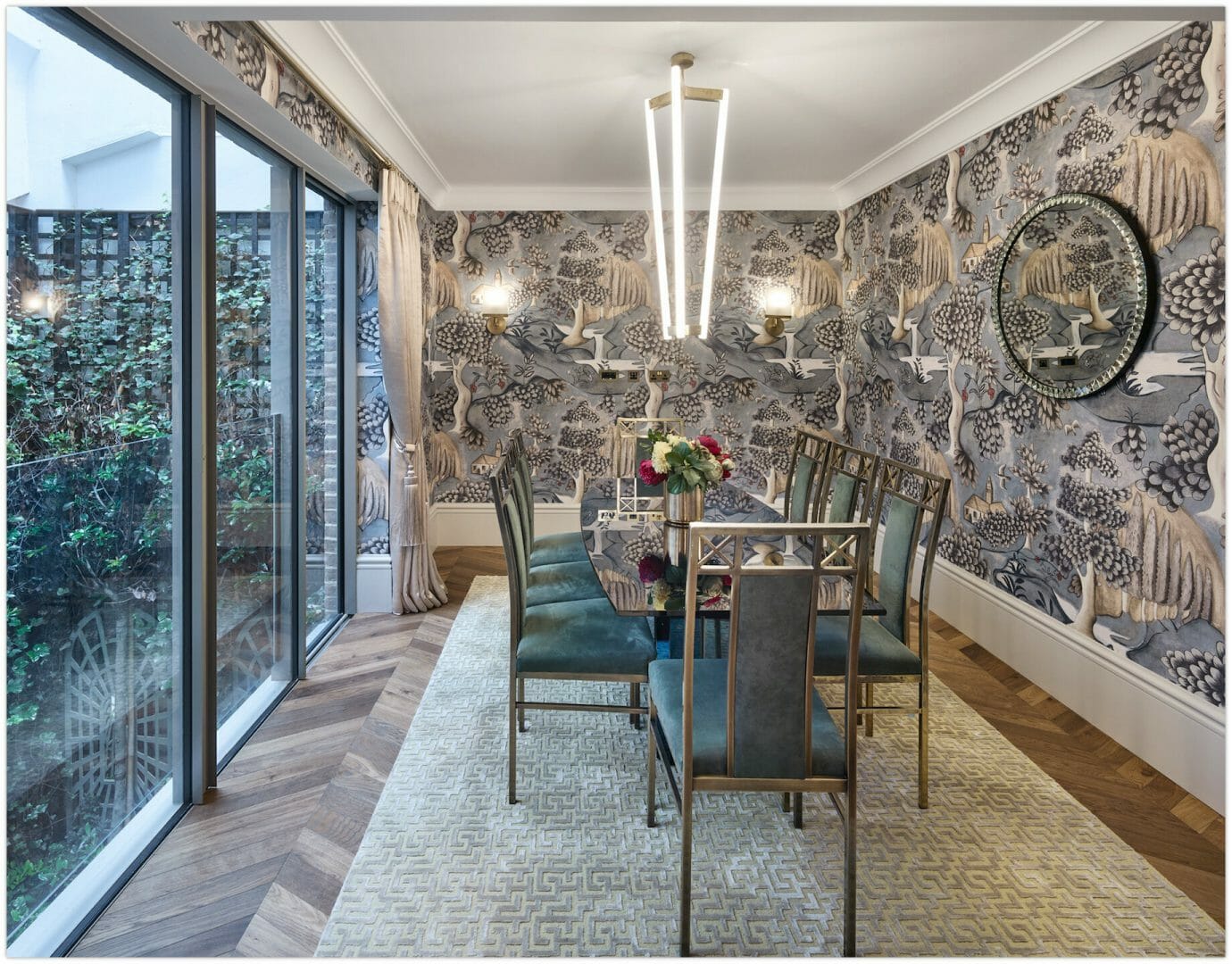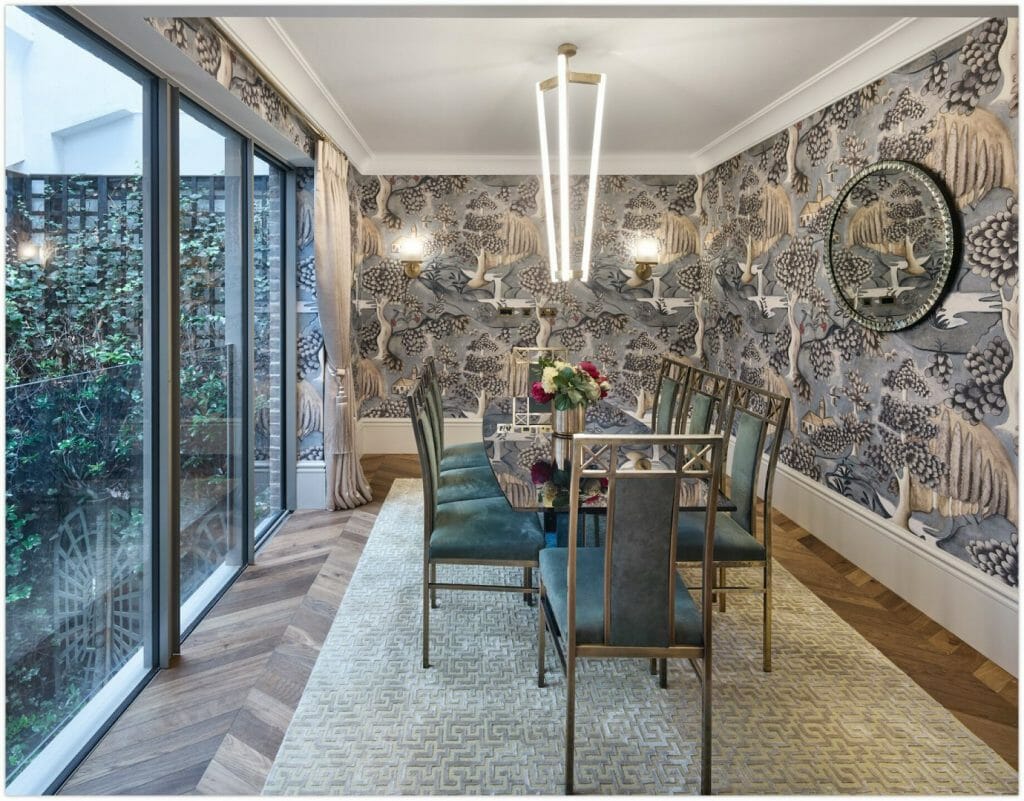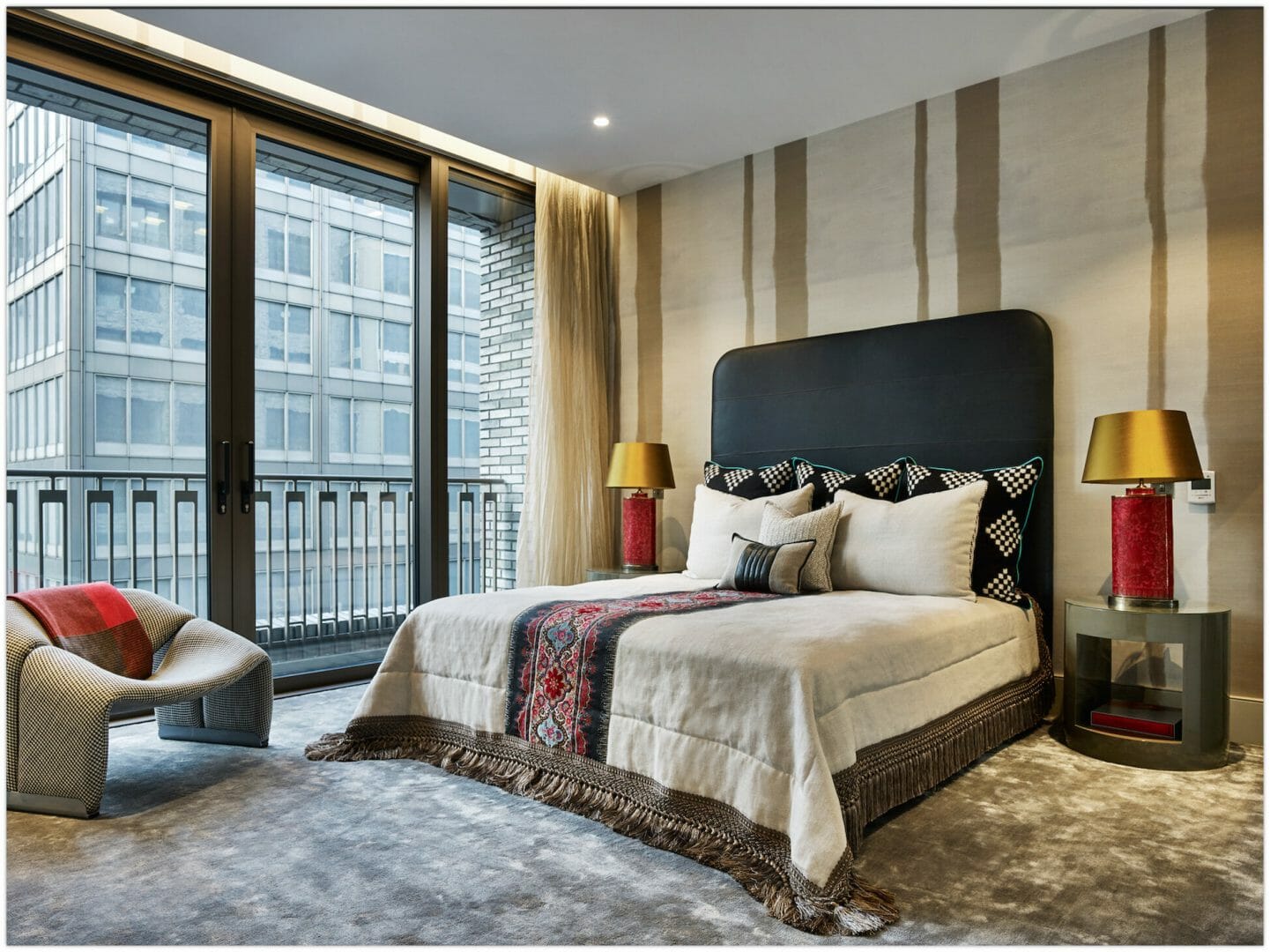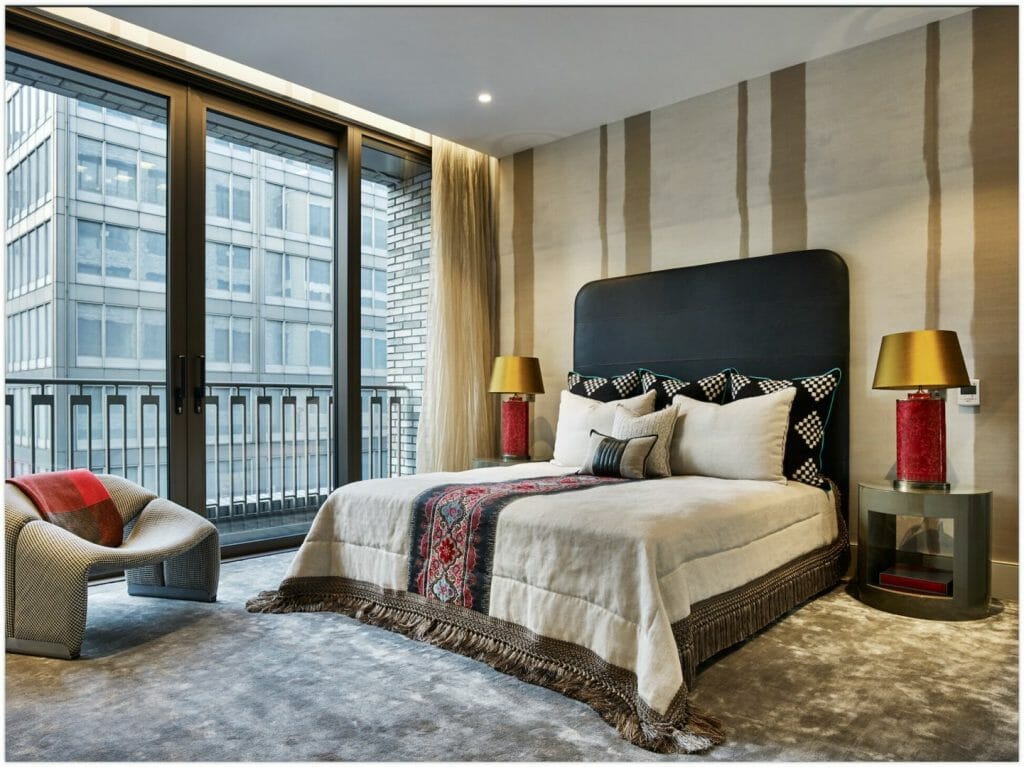 Of course, when designing for a client directly, research into their tastes and lifestyle is key, yet designing a show home full of colour and personality that's just right for someone you've not even met yet takes a more "strategic" approach; and a big dose of self-confidence.
Look out for our next post in which Laura outlines her strategic steps to designing a colourful and personality-full interior that really works for her results-driven developer clients.
If you enjoyed getting to know Laura and would like to see more of her work, you can visit her website www.studiollondon.com or find her on Instagram @studiollondon
(After you've checked Laura out on IG, if you'd like to see behind-the-scenes footage and finished shots from our wallcovering installations at high-end residential and commercial properties around London and beyond, please do drop by @wellsinteriorsltd.)
Or, if you have an upcoming  wallpaper or wallcovering installation project coming up that you'd like to discuss, please enquire here!