Listed with a twist
Wells Interiors were part of the revamp of the Grade II listed Westminster Fire Station
When the Grade II-listed Westminster Fire Station was redesigned into over a dozen contemporary apartments, Studio L London's Laura Marino was called upon to champion the heritage of the 20th-century building, while introducing modern elements.
The perk of the spatial challenges resulted in each apartment being truly unique and Wells Interiors were delighted to be part of such a creative and interesting project.
The picture below features Phillip Jeffries Borderline in Dead Sea which looks incredible with the pops of red, clashing prints and House of Hackney Palmeral lampshade.
Deemed a huge design success, this projects has been featured in Sheer Luxe, Wallpaper, Absolutely London and Elite Traveller, to name just a few.
The inspiration: Inspired by André 3000's sartorial style, Outkast's lyrics in 'So Fresh, So Clean', and a bit of Wes Anderson's whimsy, Studio L aimed to create a memorable and characterful home with a joyful flair and panache.
"Working with the Wells team was fantastic as per usual. And I always enjoy an opportunity to work with them. Especially on this project! Not only do they have beautiful workmanship, they are consummate professionals who are friendly, helpful and communicative. It makes for a wonderful collaboration of teamwork. It's always heartening to know I can trust the Wells team to deliver," Laura Marino.
Client
Laura Marino, Studio L London
Brand installed
Phillip Jeffries
Project Type
Contemporary apartments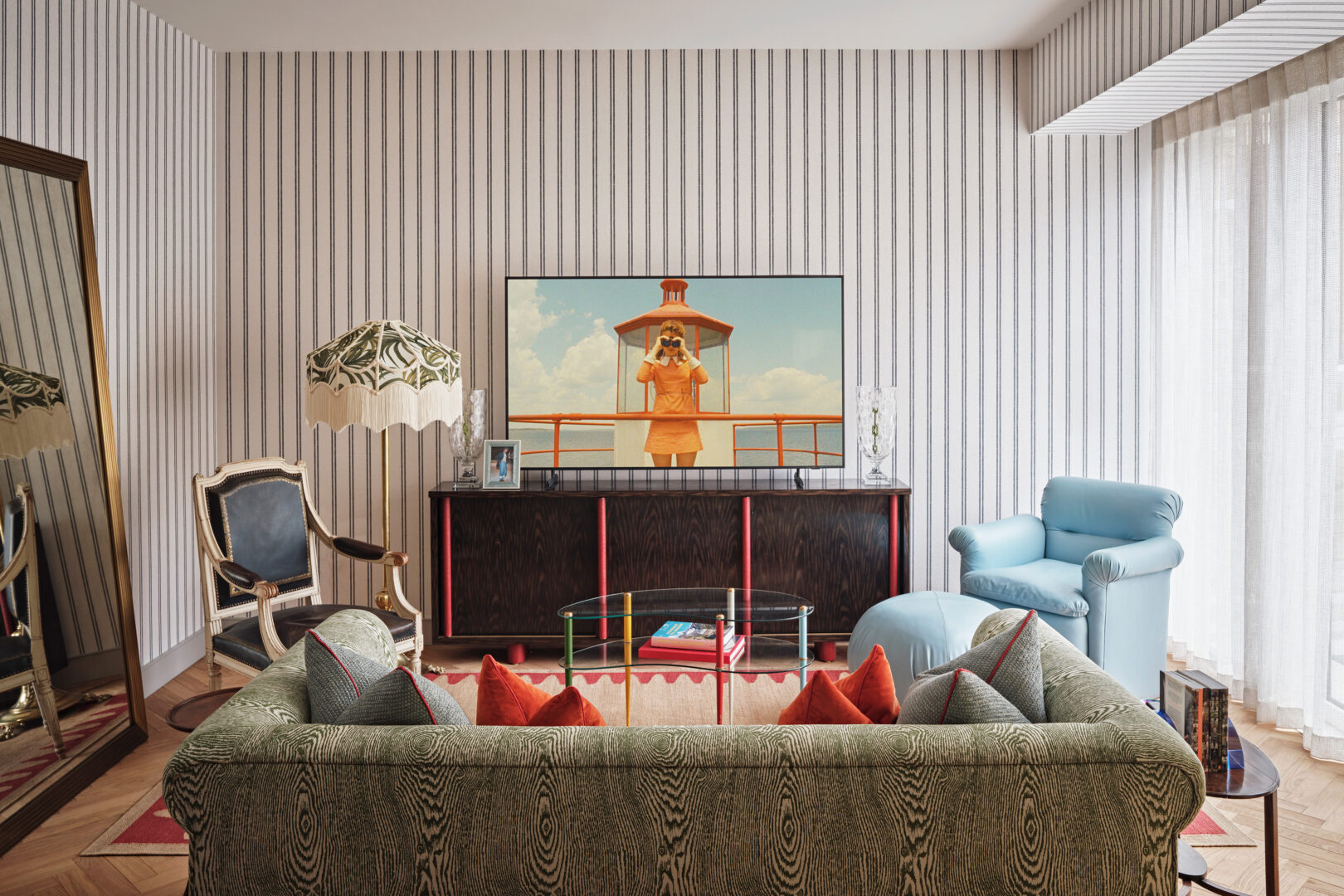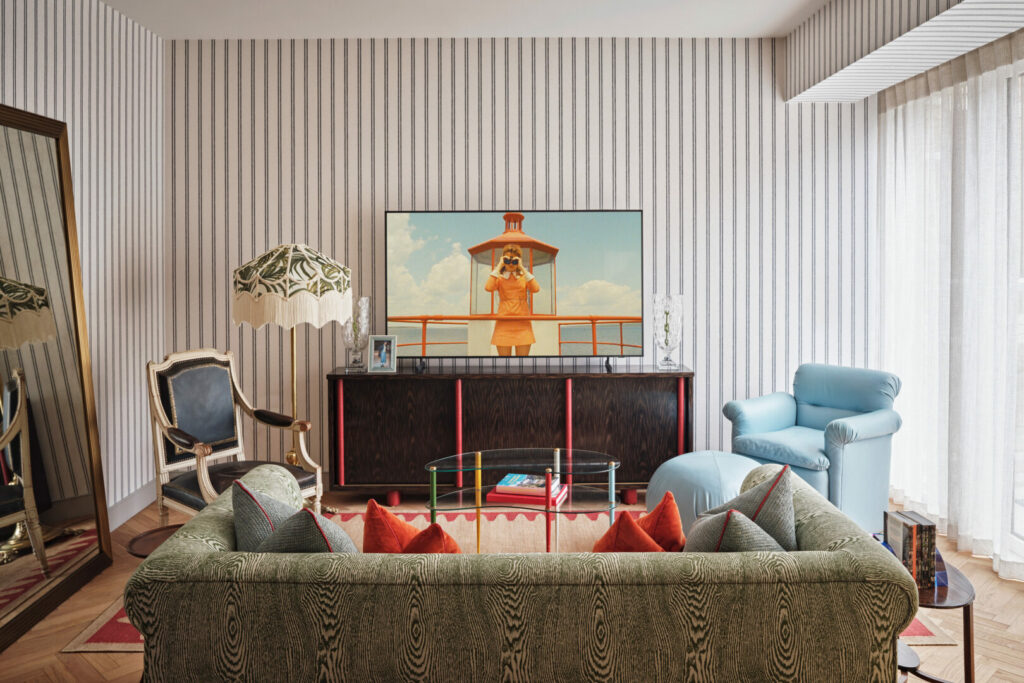 behind the scenes from our site visit