Gallery
View some of our favourite projects.
London Docks
Two tones of S-Tilestone wallcovering installed on a media wall and custom joinery in a contemporary penthouse apartment.
THE CHILTERNS
Milden, a soft, vertical strand silk by Architectural Textiles creates a rich backdrop for the entrance and hallway of this handsome Marylebone apartment.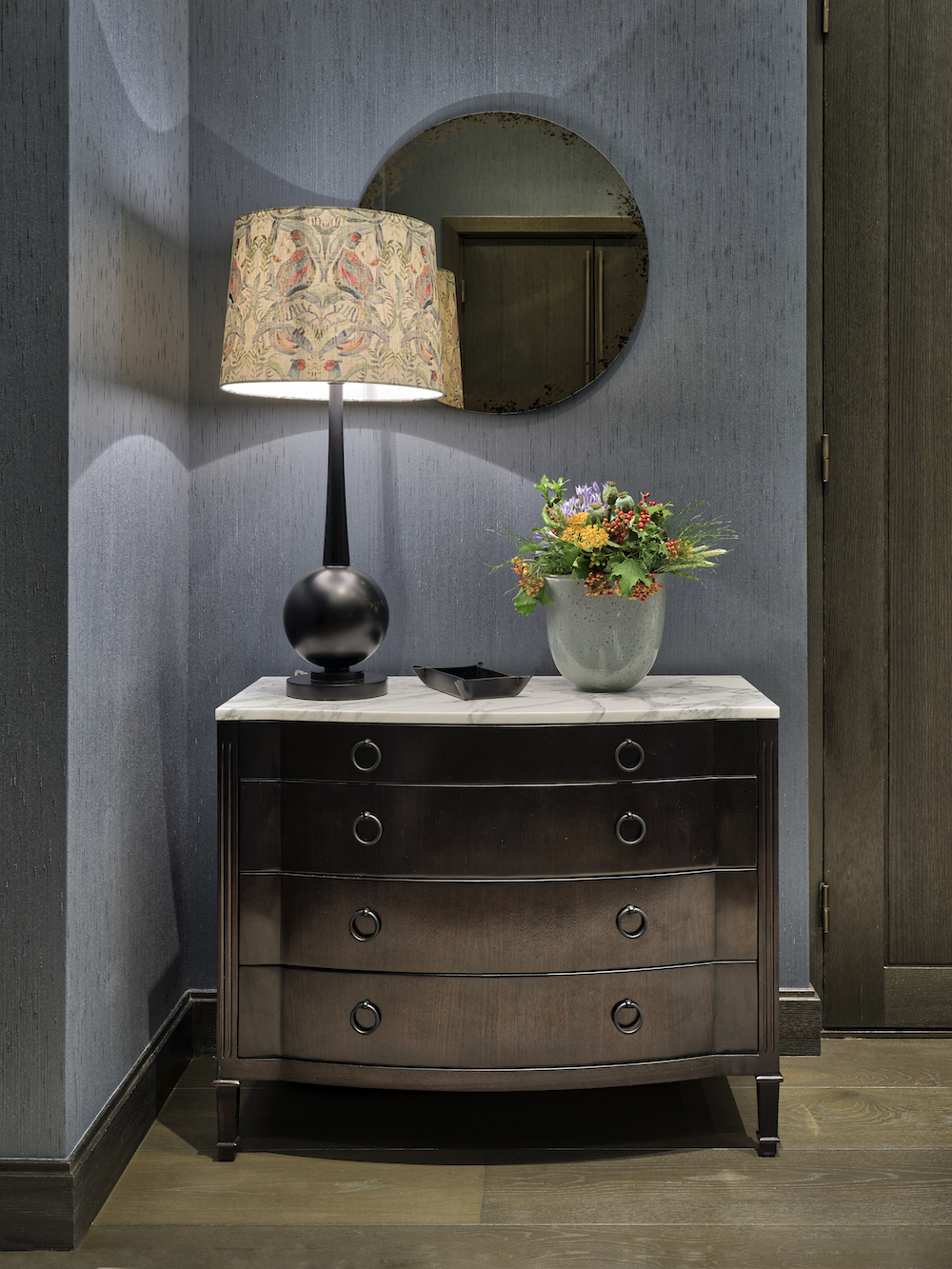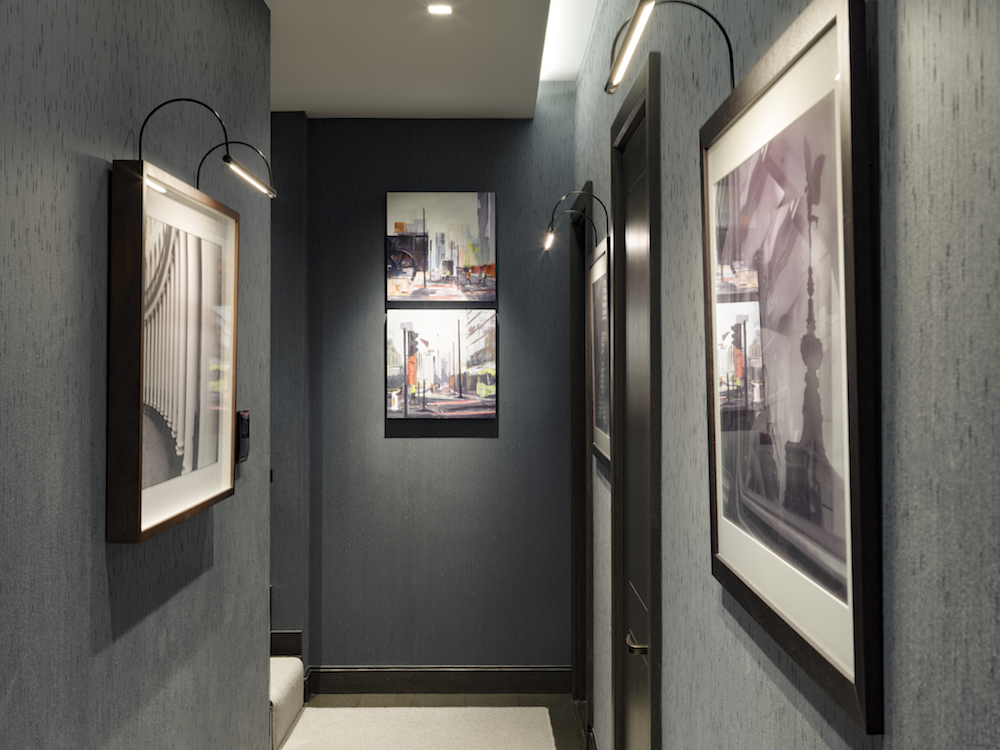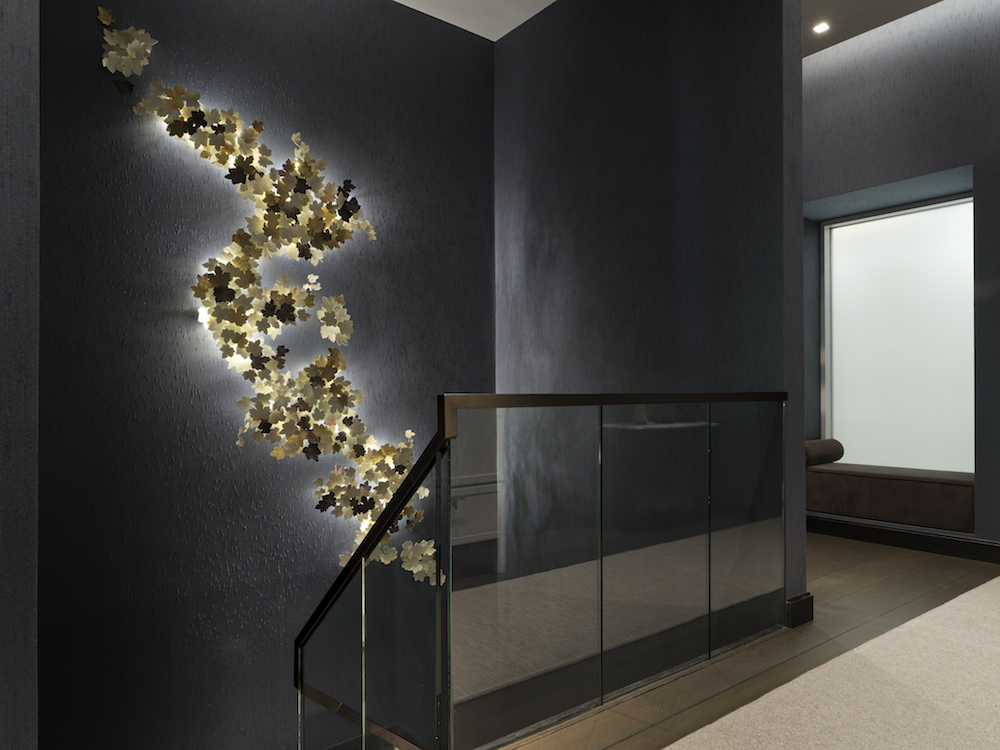 Notting Hill
de Gournay's Fishes in blue pearl colourway on custom silver gilded paper adorn a beautifully styled townhouse staircase in London. Installed with Paul Laing.
Regent's Park
Nonsuch chinoiserie in pencil for the living space and Fromental's Prunus in custom moore colourway on graphite silk for the master bedroom at Cornwall Terrace, London.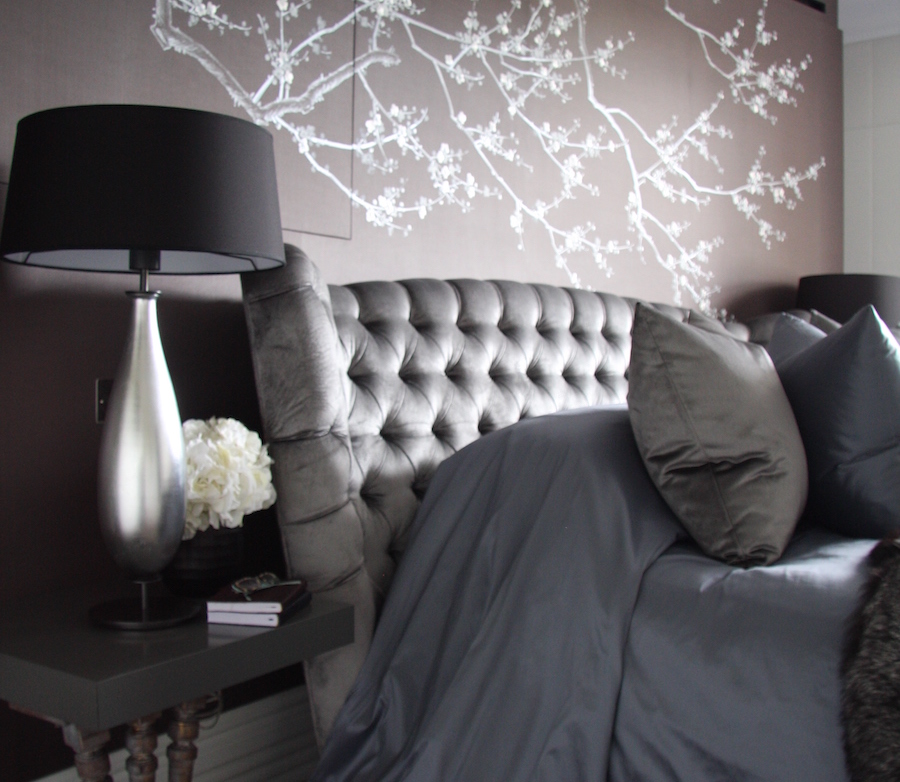 Kingston-Upon-Thames
Fromental Embroidered Stripes design for a project in Kingston-Upon-Thames, customizable with 50 different background silk colours and over 900 thread colours.
Belgravia
de Gournay's Early Views of India design in paille colourway on crystal grey scenic paper at an apartment in Belgravia.
Fitzrovia
A natural slub silk wallcovering interspersed with collage panels by artist Michael Waraksa for the walls, and custom digital wallcovering by Murawall for the ceiling panels in Percy's Den at Percy & Founders in Fitzrovia.
Surrey
Fromental Paling on dark gray on flint silk. Reclaimed coconut shells are pulped and the maché woven into a paper sheet and overlaid onto silk.
Lancaster Gate
de Gournay's Portobello design in standard colourway in a Lancaster Gate apartment.
Marylebone
Fromental's Paradiso chinoiserie in kelly colourway installed in Marylebone for Kingsbury Design.
Kensington
Neutral natural fibre wallcoverings in a Kensington apartment.