CHINESE NY INSPIRATION
Oriental design, motifs and colour palettes have long been popular in interiors, their emphasis on harmony and balance bringing a sense of serenity and wellbeing to a space. With a nod to Chinese New Year, which falls on 28 January this year, we're exploring Chinese-inspired wallcoverings in this post.
An obvious starting point is chinoiserie. First popular in Europe in the 17th and 18th century, typical chinoserie designs featured Chinese flowers and plants, exotic birds and imaginary landscapes. Today, the fine craftsmanship and visual opulence of designs by Fromental and de Gournay have helped to revive interest in the chinoiserie style; their beautiful bespoke wallcoverings are hand made in China by skilled artisans using traditional techniques.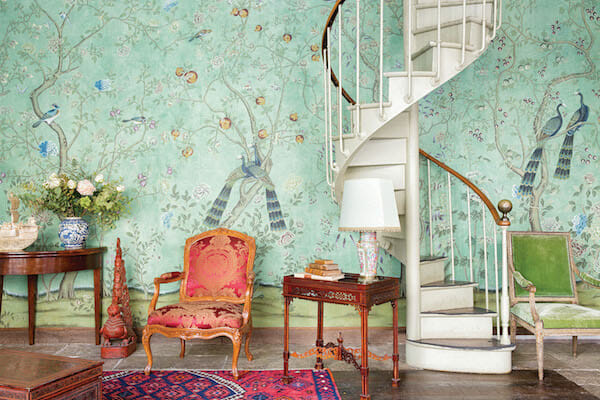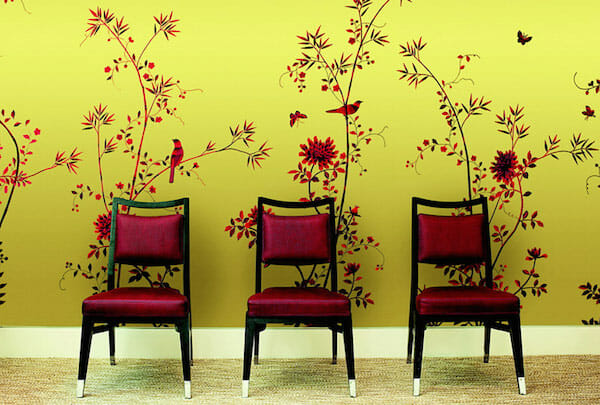 Chinese influences in interiors stretch well beyond chinoiserie, however – the references and motifs in wallcoverings are many and varied. The stripes of this Pierre Frey wallpaper, for example, are made up of precarious towers of Ming bowls! This sophisticated blue-and-white porcelain was first developed in China in the 14th century during the Ming Dynasty; by the late 16th century it was widely exported, inspiring European pottery styles such as Delft.
In the Chinese zodiac, 2017 is the Year of the Rooster – not a bird that often makes an appearance on wallcoverings! We do have something to crow about, though – we found this sweet monochrome design from Linwood: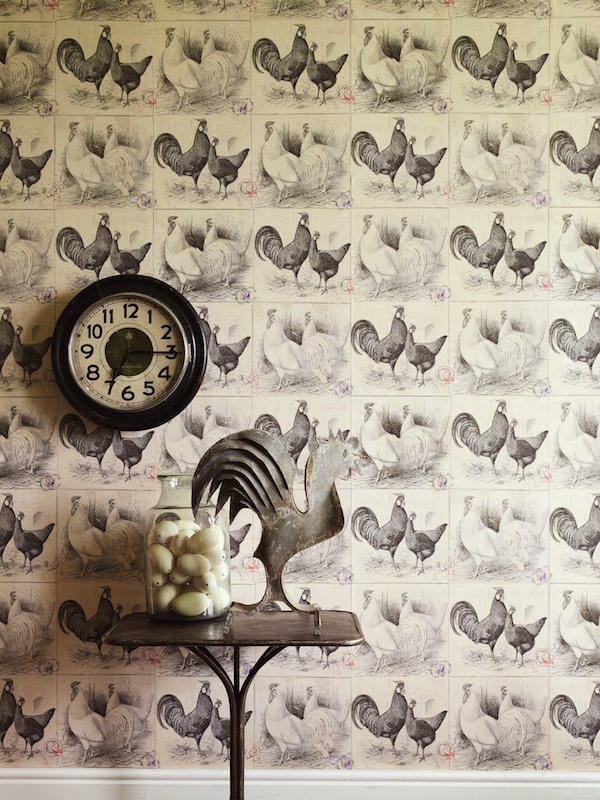 Although described on the Cole & Son website as 'evocative of a romantic Japanese journey', to us this classic design feels very Chinese in style, with its silhouetted sampan-style boats and colourful lanterns. 
This oriental take on a toile, with its pastoral vignettes of Far Eastern life, is an updated version of one of Cole & Son's early wallpapers. We love the Chinese reds and burnt oranges of this colourway: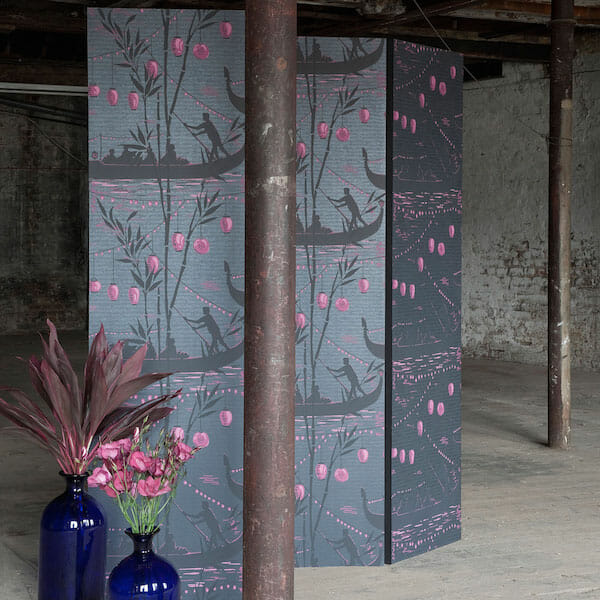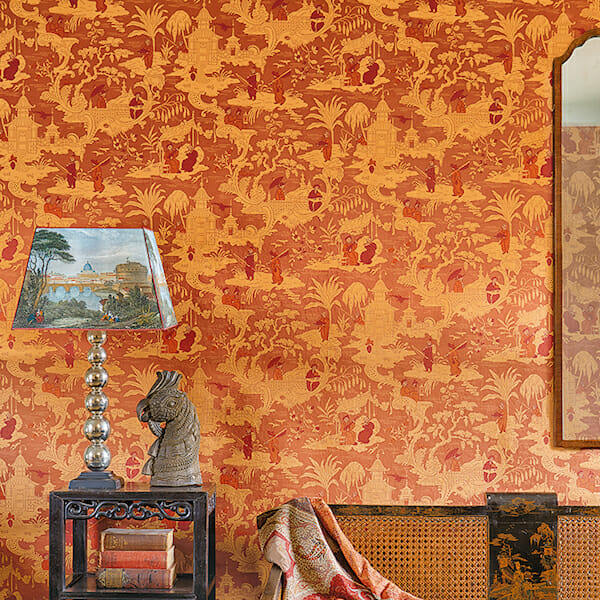 Pierre Frey has a brand-new collection called Guizhou, which was inspired by the Miao people in the Moon Mountain region of south China's Guizhou province. The designs are wonderfully diverse – there is something to suit every style, from maximalist and bohemian to contemporary monochrome. Our favourites include the colourful Maoming, which references the vibrant hand-embroidered jackets of the Miao women; 
Yunnan, which is a stunning painterly representation of the majestic mountains of Yunnan province, where tea has been grown for centuries; 
the stylised, freehand curves of Yangzi, named after the river of the same name (the longest in Asia);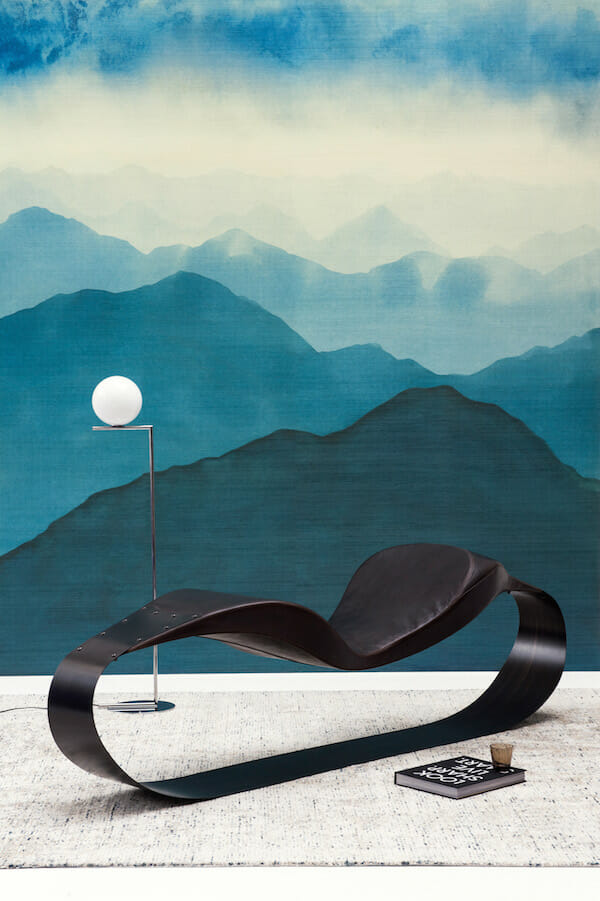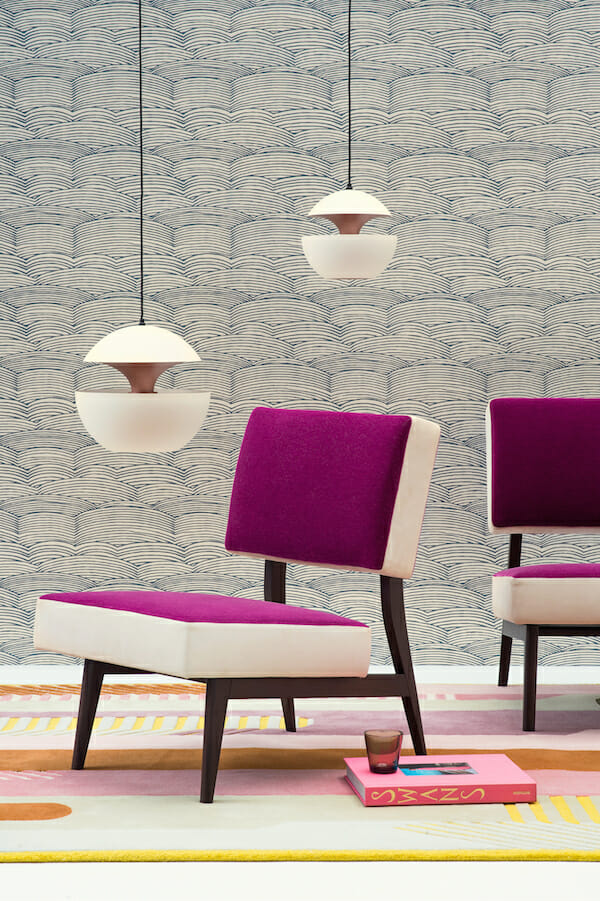 and Lan-Fish, which depicts Koi and Chinese goldfish, symbols of strength and perseverance.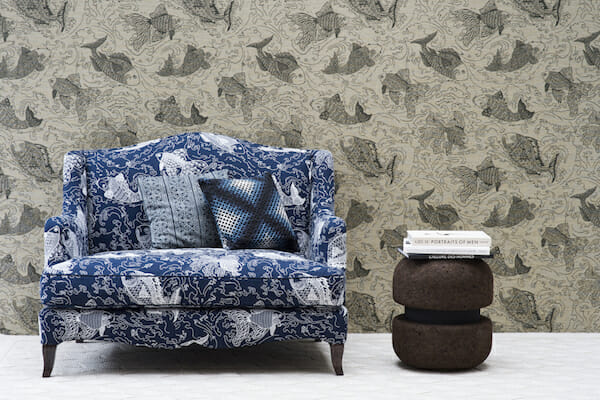 Because the Chinese word for 'fish' sounds the same as the word for 'abundance' or 'wealth', the fish has taken on symbolic significance. Fish are often eaten at New Year, as well as being used as decorations, to bring prosperity for the year ahead. Perhaps these designs by de Gournay and Harlequin will have the same effect…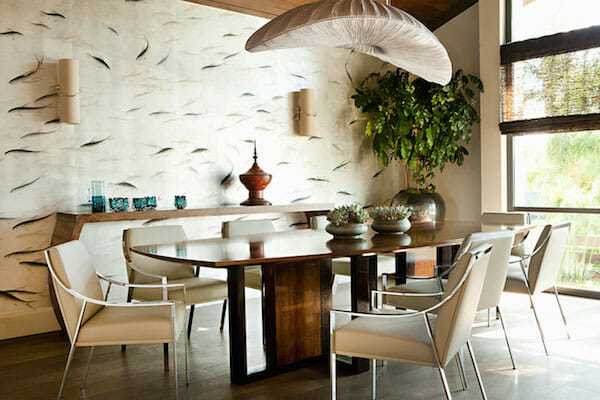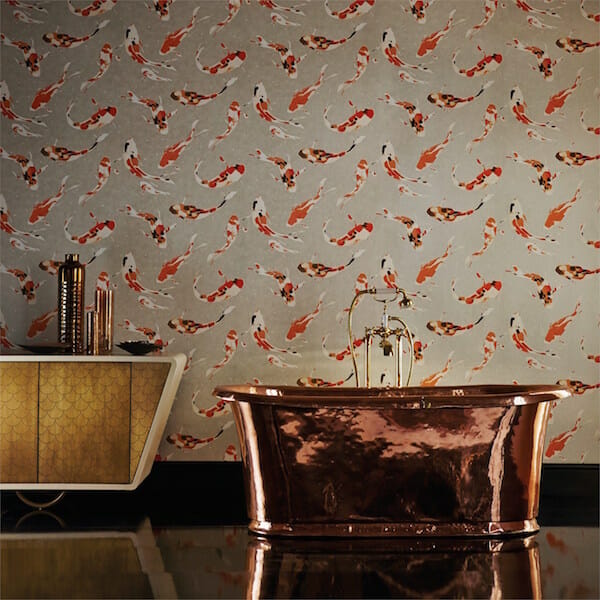 In Chinese mythology, carp can be transformed into dragons. The dragon is the head of the fish clan and has been a symbol of power, prosperity and good luck for many hundreds of years; the dragon dances that are performed at Chinese New Year are intended to scare away evil spirits.
The traditional style of this Thibaut wallpaper gives it an authentic feel – red is an auspicious colour that is closely associated with Chinese New Year. 
The softer colourway and beading of this Matthew Williamson design, on the other hand, gives the mythical creature a more contemporary vibe.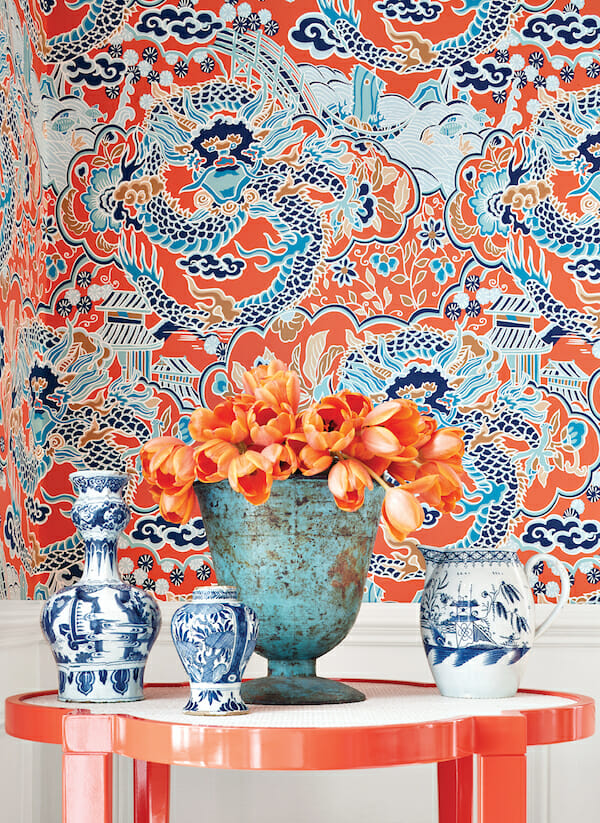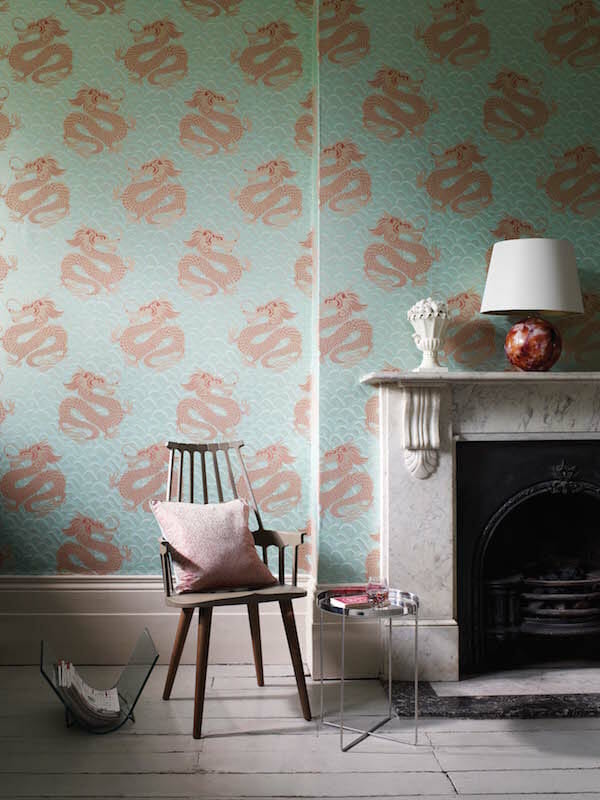 If you'd like help with choosing and installing the right wallcoverings for your project, contact the Wells Interiors team.