WE CHAT TO MICK WELLS, FOUNDER OF WELLS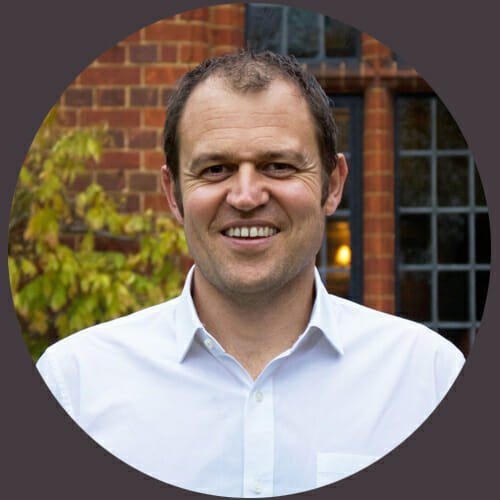 Can you tell us a little bit about your career history?
Before setting up specialist wallpaper-hanging company Wells Interiors, I used to travel the world working on super yachts. The two industries actually have a lot in common – the clients have the same exceptionally high expectations, and a keen eye for detail is a must.
Wallcovering installation is such a niche area – what gave you the idea for the business?
It was my sister, Karen Kelly, who encouraged me to learn how to become a paper hanger. She was head of sales at de Gournay and worked there for many years and then at Fromental for a few more, so knew the industry very well. 
When my wife Natalie and I moved back to the UK I started looking into the industry and its opportunities. I did a paper-hanging course and contacted paper hangers until I found someone who was prepared to teach me this art. It wasn't easy getting a start. I did a lot of work for free at the beginning and then worked with an experienced paper hanger, Paul Laing, for more than two years, learning more and more about the craft. It was only after I'd been doing the job for a while that I realised it had potential as a specialist business.
What do you love the most about your job?
I get a great sense of satisfaction every time I install a beautiful wallcovering, and it's so rewarding to witness clients' reactions when they first see the finished product. And now that we have more guys on the team, I really enjoy guiding them and watching them master the craft.
What are the biggest challenges you and your team are facing?
There are a lot of misconceptions about paper hanging. A lot of people think a general handyman can do it. With some papers this might be the case, but they still won't get the finish that a specialist will get – and if you're investing in a delicate, bespoke wallcovering, the installation needs to be of the highest quality to do it justice. If it really was that easy a job, there wouldn't be any demand for a business like ours!
Site conditions can be a challenge, too. People expect things to happen so quickly these days, and time frames can be unrealistic. Construction projects often overrun, so when it comes end-of-project details such as wallcoverings, our time can be seriously squeezed.
What projects have you been working on lately?
We've been busy helping the manufacturers we work with to get ready for Focus/15 at the Design Centre, Chelsea Harbour, which is happening this week, and have helped Fromental with the installations in their new showroom.
We've also worked on the new window display at Altfield's showroom as well as its stand at Decorex International. On top of that we always have private residential projects going on in London.
What's the most extraordinary project you have worked on? 
I guess it depends how you define extraordinary! We did a huge, high-value project in Indonesia, which was pretty epic. Perhaps the most technically difficult project we've done was in Saudi Arabia – the hanging of a custom-made silk on seven-metre-high walls with a vaulted ceiling. One of our most unusual commissions was an installation based on a Dr James Broadbent design in the entrance hall of a residence in London.
It sounds like Wells Interiors is growing from strength to strength! What are your plans for the future?
To keep on carrying out first-class installations around the UK and abroad and building our excellent team of craftsmen. We want it to be known that you will not get a better, more professional installation than with Wells Interiors, and that we guarantee the unbeatable quality of our work
What (or who) is your biggest influence outside of interiors?
My wife, family, friends and travel.
What's your guilty pleasure?
I watch and read about way too much sport!