5 MINUTES WITH CARLEY BEAN FROM COLE & SON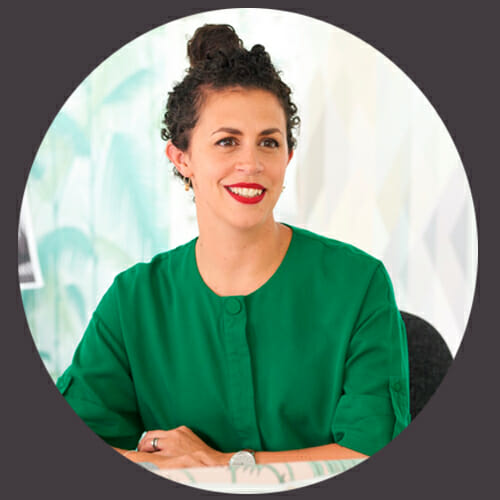 Having qualified from Loughborough University in 2002 with first-class honours in Woven Textiles Carley has since amassed over 15 years experience in the luxury interiors industry working initially for Liberty Furnishings and Osborne and Little, before finally joining Cole Son in 2015. As Cole & Son's Head of Design, Carley was responsible for overseeing the collaboration with Martyn Lawrence Bullard for their latest collection.
Q1. Your new collection is a collaboration with internationally acclaimed interior designer Martyn Lawrence Bullard. What drew you to collaborate with Martyn and how long had you been pondering the collaboration before it took place?
"Martyn is an abundant source of inspiration – from his covetable style, gregarious personality and enthusiasm and passion for artisanal craftsmanship – the design possibilities seemed endless! His ability to seamlessly integrate styles and influences from around the world into exceptional beautiful, distinctive interiors full of personality is truly inspiring.
Martyn has long been on our radar. He's an avid user of wallpaper and loves to use it in unexpected ways. A great example of this is the use of our Hicks' Grand design on the ceiling of one of the guest rooms he decorated in Tommy Hilfiger's home.
As a design studio, we found a kindred spirit in Martyn, sharing a passion for design which speaks to an individual's character, empowering unique and inviting interiors full of life."
Q2. How is it different collaborating with an interior designer on a collection vs designing fully in-house?
"For our design team, working with Martyn has been a very collaborative and informative process. A true Doyan of Interior Design and Architecture Martyn possesses an abundance of knowledge and respect for global style and its origins. Martyn frequently travels and pulls references from the countries he's visited – the wealth of knowledge in terms of patterns and imagery were extremely valuable to our design process."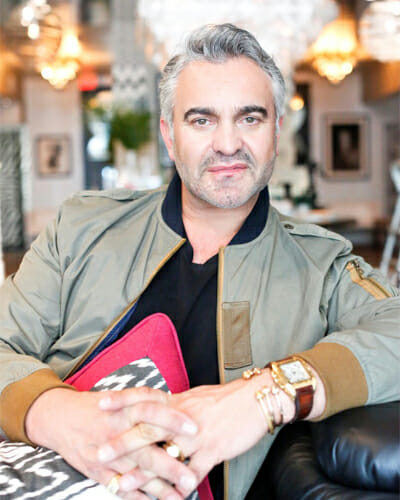 Q3. There must have been a large number of ideas at the beginning. How do you narrow down options and how long did it take to get to the point where you felt the collection was complete?
"So many ideas! Our studio becomes one big giant mood board. Each designer conducts their own research which we pin up and then look for common themes or concepts we'd like to explore. Sketches and drawings are then added as we build out the collection. Once we've decided upon our design themes, we hand drawn and hand paint the artwork. Once artwork is finalised, we start to look at colour themes and stories. It's a very fluid and constantly evolving process which normally takes around a year to complete from first concepts to final designs and colourways."
Q4. What's your personal favourite new design and why?
"We all have an emotional attachment to the collection, having worked meticulously for several months on it but I do love Royal Fernery. Its dense foliage is brought to life with the beautiful, chalky Rotary print technique.  I'm currently in two minds on which colourway I will have in my own home!"
Q5. We were really impressed with the realistic look of the Bazaar wallcovering; can you tell me more about how that product is manufactured?
"Bazaar is produced using a Gravure technique which produces an amazing trompe l'oeil effect, bringing extra depth and dimension to the design. My team and I are fully involved with the printing process, ensuring that the best methods are used to enhance the hand-drawn nature and detail of each design."
 Q6. Cole & Son always deliver really striking, unique designs that are so easy to fall in love with (in my humble opinion). Can you share any tips on how your product team keep their creative juices flowing, especially when under pressure to deliver a new collection?
"As a studio full of artists, we're always sketching or painting something! We have an open wall sketchbook where everyone pins up what they've been working on or things that they've found interesting – imagery, exhibitions, photography, fashion, etc.  We hold a weekly 'show and tell' and discuss what's on the walls. It's a really immersive experience. "
View the full Cole & Son collection in collaboration with Martyn Lawrence Bullard.