The making of Chinoiserie
Chinoiserie, which became popular in Europe's grandest homes and royal residences in the mid-18th century, has been enjoying a glorious revival thanks to luxury wallcovering specialists Fromental and de Gournay. Both companies create beautiful, hand-painted chinoiseries using techniques and craftsmanship of a quality not seen in Europe since the 18th and 19th centuries. In this blog post we look behind the scenes at how these stunning designs are made.
Chinoiserie (from 'chinois', the French for Chinese) first became popular in the 17th and 18th centuries and was inspired by Chinese and Japanese art and design. Porcelain, silk and lacquer ware imported from China and Japan were the height of fashion at this time, with Chinese wallpapers beginning to appear in the finest homes in the 1740s. British and European craftsmen quickly picked up on the trend, creating their own fanciful interpretations of the East featuring spectacular landscapes, flowering trees, colourful birds, insects and pagodas.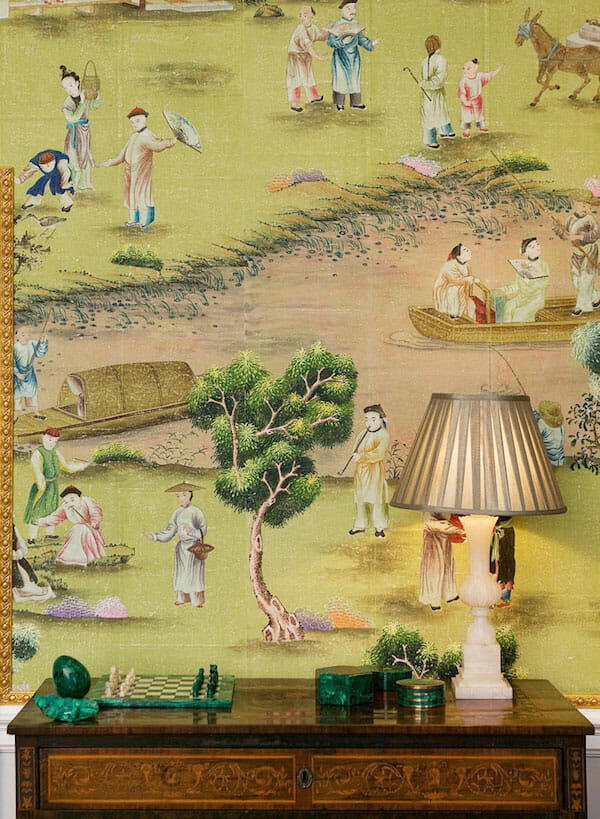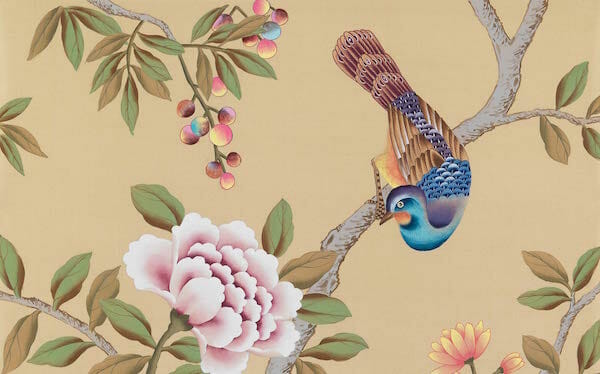 Silk was – and still is – the material most often used for chinoiserie wallpapers, because of its luxurious look and beautiful lustre. The raw silk is treated so that the paint pigments will stick to its surface; it is then dyed and, when dry, pasted onto a canvas or paper backing. After the design has been drawn onto the silk panels by hand, the meticulous brushwork begins, using techniques that have been handed down from generation to generation. Paints are gradually layered to create the three-dimensional effects and colour gradations that typify the chinoiserie style.
A single panel can take around 10 days to complete, with several artists often being involved at each stage. Techniques such as gilding, antiquing and embroidery add not only further depth to the finish but also many more hours to the process – Fromental specifies that its artists can spend up to 600 hours stitching individual panels.
Both de Gournay and Fromental manufacture their beautiful bespoke wallcoverings in China, because that is where the heritage and artisanal expertise needed to create them can be found. The attention to detail and their insistence on technical authenticity put their products in a class of their own.
Fromental
Fromental prides itself on producing wallpapers of the utmost quality, on the finest silk, using the highest levels of craftsmanship. It pioneered the technique of embellishing wallpapers with embroidery, taking an already exquisite decorative form to new heights of opulence. Its silk wallpapers are made in Wuxi, now the centre of China's silk industry, and are hand-painted and hand-stitched in Suzhou, a city that has been known for its elegant, varied and incredibly skilful embroidery for over 2,000 years.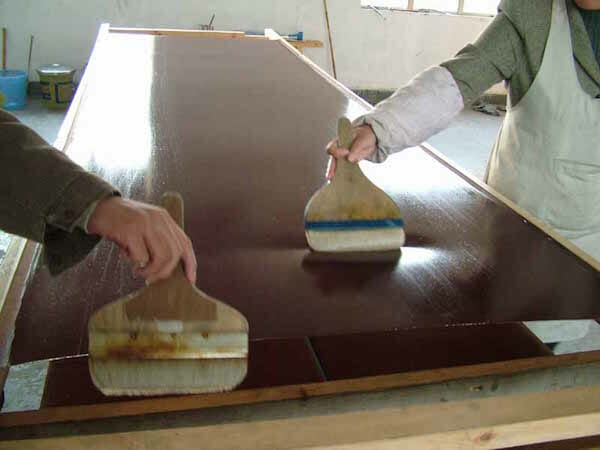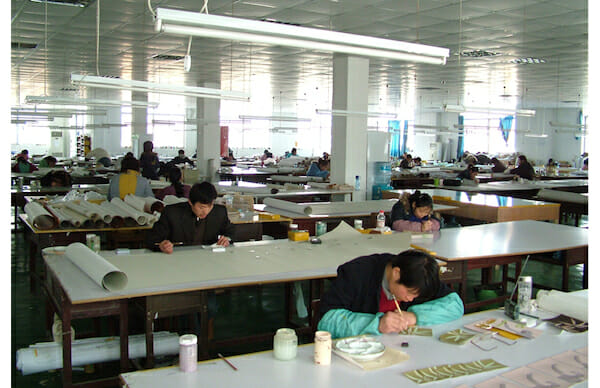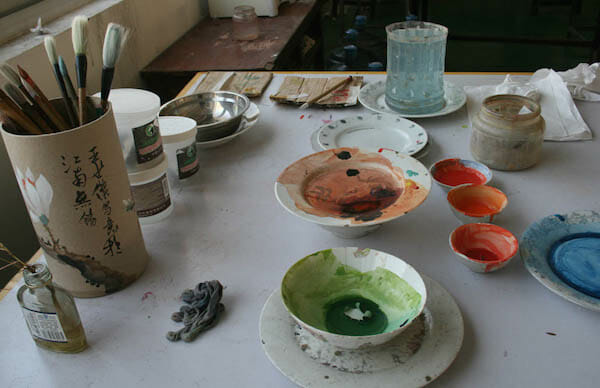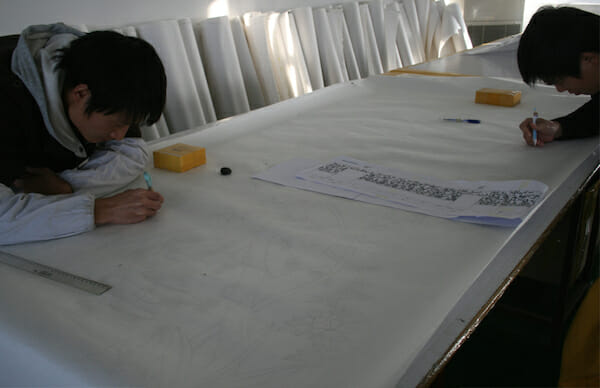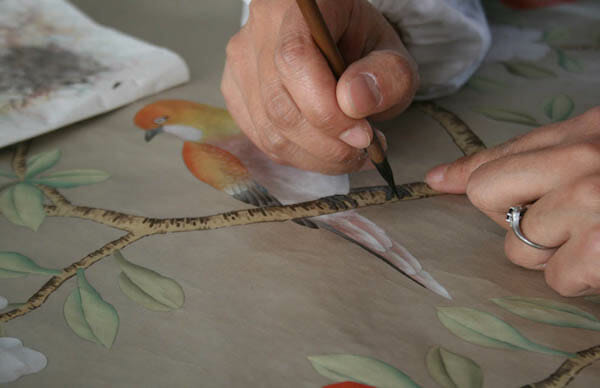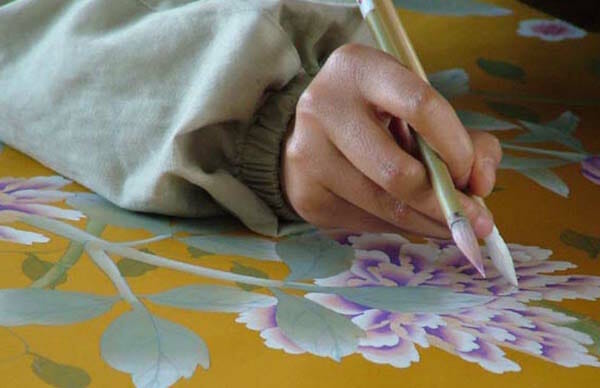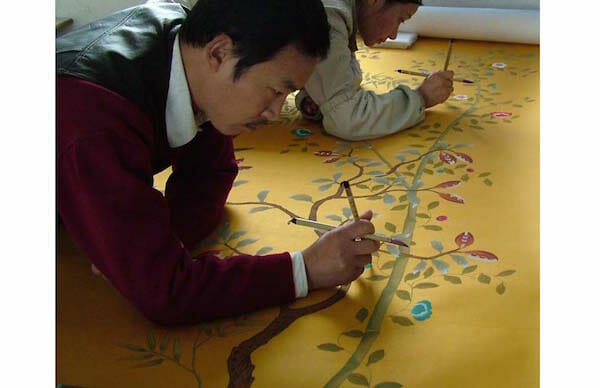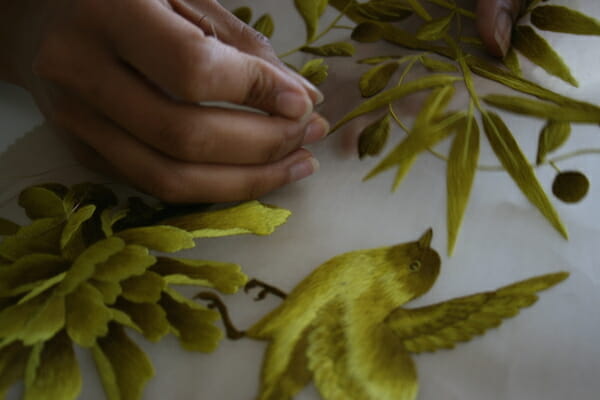 de Gournay
de Gournay is known for its expertise, attention to detail and, of course, the quality of its products. It thinks of its wallpapers as works of art that embody the concept of 'Spirit Resonance'. Writer and art historian Xie He established this important principle of Chinese painting in the 6th century, saying that the artist's energy should be transferred into the work, making it more vivid and powerful. The fine-art techniques and the sense of a personal story behind de Gournay's wallpapers makes each one unique.
 Alice Uglow, de Gournay's Global Representation Manager, explains the painstaking process followed by the artists: 'Once the silk has been dyed, templates are used to map out the design onto the silk with soft pencil. Our artisans then paint the designs onto the silk using water-based paints, maintaining traditional methods of craftsmanship. Should the specification include finishing details such as embroidery, these are the last elements to be applied after the painted design is complete and again this is a process done entirely by hand.'
In this image, light, shade and intricate detailing is being added to the base colours: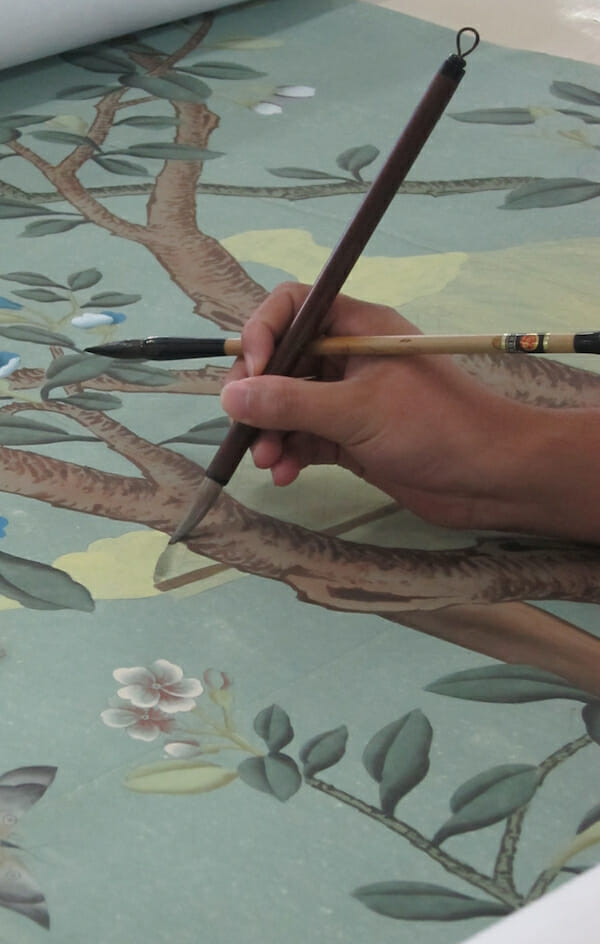 Always seeking to lead the way with new innovations, de Gournay recently announced several stunning new techniques that can be applied to their chinoiserie designs. The first is 'feather gilding', which uses a combination of pearlescent paint and metal leaf in gold or silver hues to create a contemporary feel: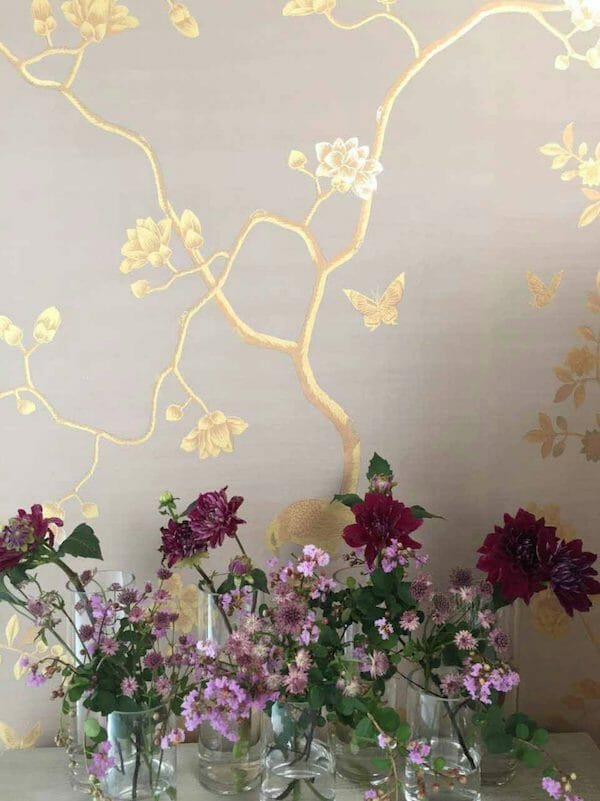 The second is 'rose antiquing', which can be applied to de Gournay's gilded metal-leaf grounds to imitate the effect of natural tarnishing. The finish gives the metal leaf an uneven, reddish glow that adds texture and depth.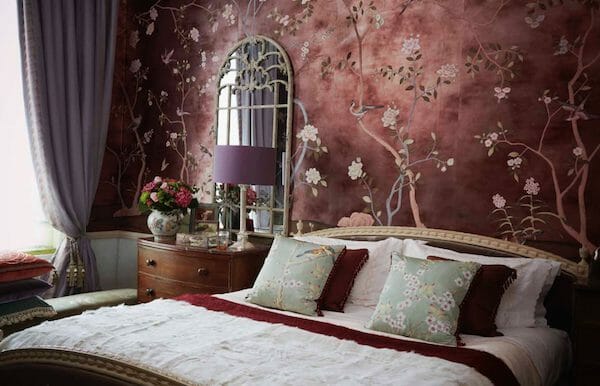 Another new technique is 'tone on tone', which uses a variety of pearlescent pigments to create a delicate 'self-pattern' effect. Again, it can be used on any of de Gournay's chinoiserie designs.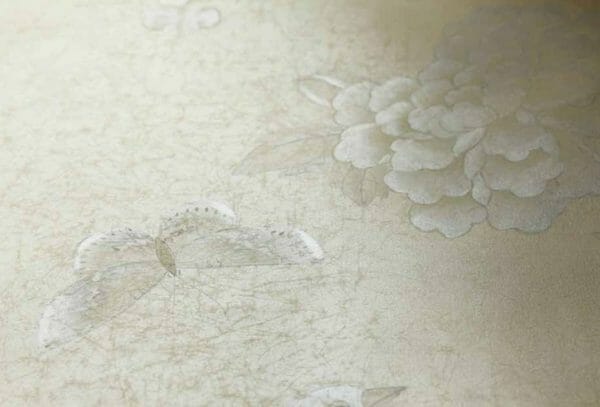 And finally, 'bas relief', which is to be used with gilded metal-leaf colours. The raised pattern gives the design a three-dimensional effect that seems to shift and change with the light.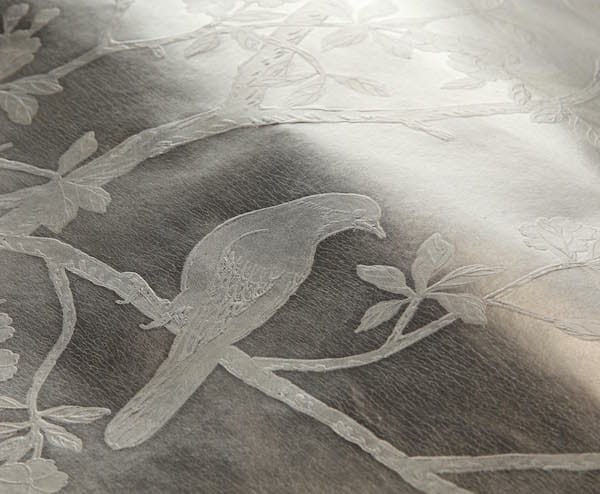 The Chinese wallpaper tradition was at risk of disappearing; thankfully, de Gournay and Fromental recognised the importance not just of preserving the ancient techniques, but also developing and revitalising the industry with new ones. The sheer opulence and visual beauty of these wallcoverings, combined with the time and great skill that goes into their creation, makes them a much sought-after luxury that still holds great appeal today.
de Gournay and Fromental's collections can be customised and include traditional designs and more contemporary interpretations, in a range of styles and colourways. To talk to us about your commission, call us on 020 7993 5571 or fill in this contact form. For help with installing these intricate wallcoverings in your home or client's property, please contact our team at Wells Interiors.