ROOMSCAPES – WALLPAPERS THAT TELL A STORY
Panoramic wallpapers first became popular towards the end of the 18th century, with France and Britain leading the way. These large-scale, non-repeating scenic designs were works of art in themselves, turning walls into a spectacular focal point rather than a backdrop. Mostly designed to be installed above the dado rail, their narrative unfolded around all four walls of a room.
Themes included exotic landscapes, ancient architecture, bucolic scenes and mythological or historical events. Labour intensive and time consuming to produce, the exquisite hand-painted and block-printed wallcoverings became popular in wealthy households, appealing both to those who had travelled and those who wished to give an impression of worldliness. Trompe l'oeil effects were also frequently used, with papers imitating architectural details or the folds, pleats and swags of fabric.
French companies such as Zuber and Dufour led the way in this new art. Zuber, founded in 1797, is perhaps the best known manufacturer of 'papiers peints' (scenic wallpapers) and still produces its splendid traditional woodblock-printed papers today.
Sweeping wallscapes had largely gone out of fashion by the mid-19th century, with the development of printing presses opening the door to mass production, but a niche market for high-end, hand-crafted, custom-made wallcoverings remained. In more recent years, specialist companies such as Fromental and de Gournay have drawn on the rich tradition to produce their own bespoke, hand-painted designs.
As well as beautiful chinoiseries based on fanciful Oriental landscapes of the sort that were popular in Europe in the 18th and early 19th centuries, de Gournay has a stunning range of Papiers Peints Panoramiques in both vibrant technicolour and traditional 'grisaille' (shades of grey).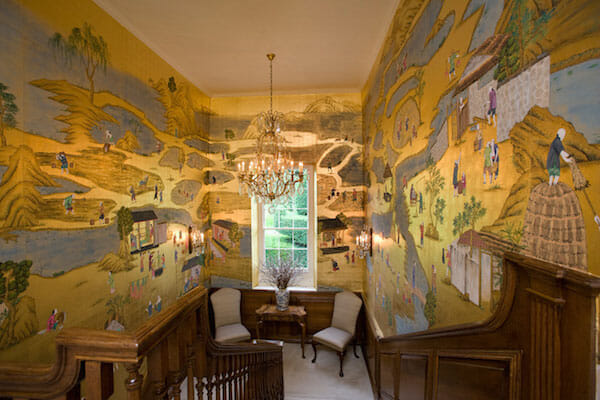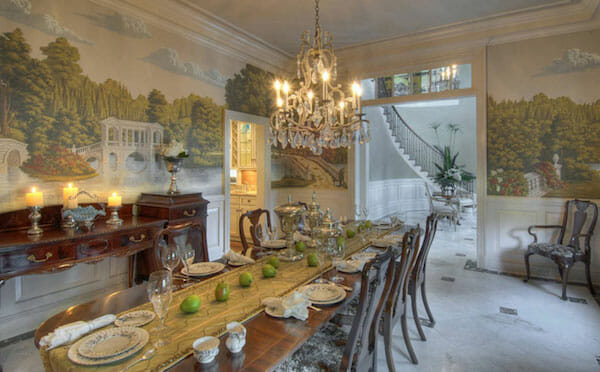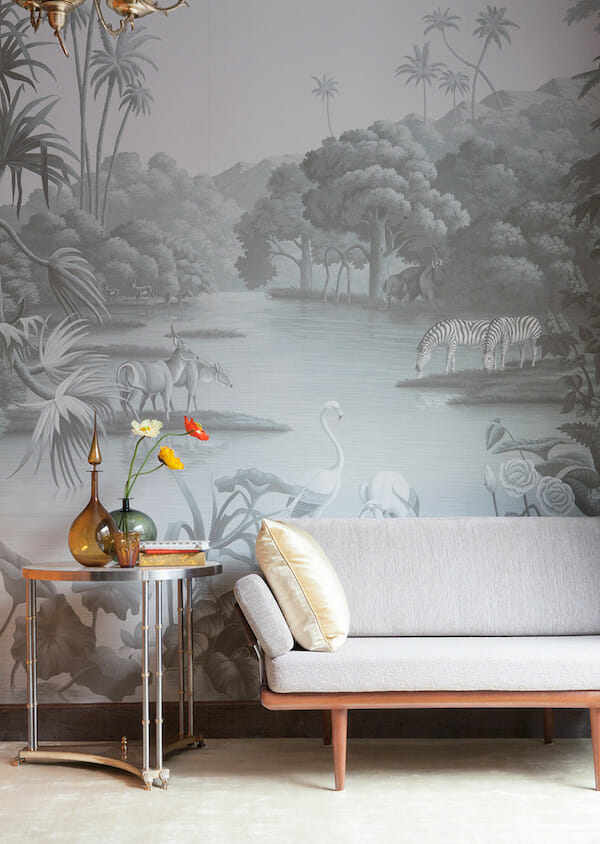 This traditional design by Fromental tells the story of 18th Chinese life and industries, from the working of land to the goods passing through the Hongs of Canton: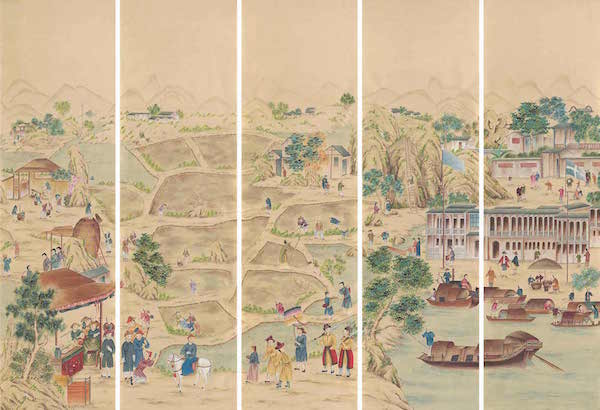 Roomscapes don't have to be limited to historical homes and period-style interiors, though – increasingly, panoramic papers are being reimagined for the contemporary home. de Gournay makes some atmospheric designs that would suit a modern space – we're particularly fond of this dreamy Willow from its Japanese & Korean collection: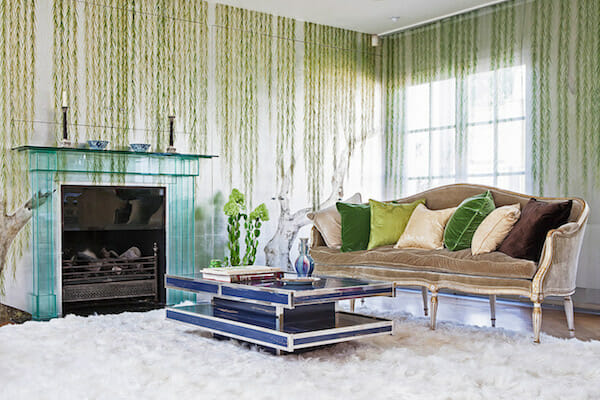 While this collaged Fromental wallpaper – one of our favourites – is made from hand-dyed, lacquered paper and portrays jagged mountains in distinctly contemporary fashion: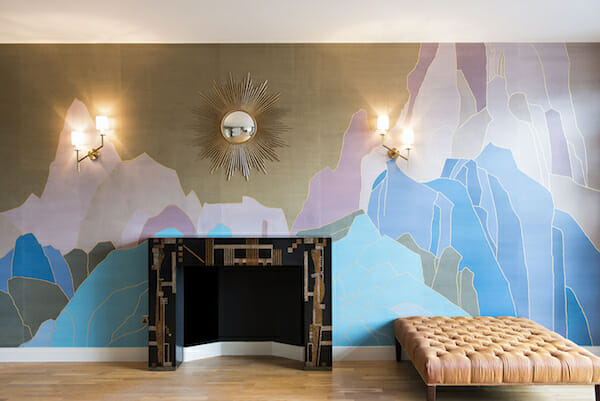 Fromental's trompe l'oeil designs are equally diverse, ranging from an updated version of traditional panelling, depicted in loose brush strokes, to something altogether more industrial in style: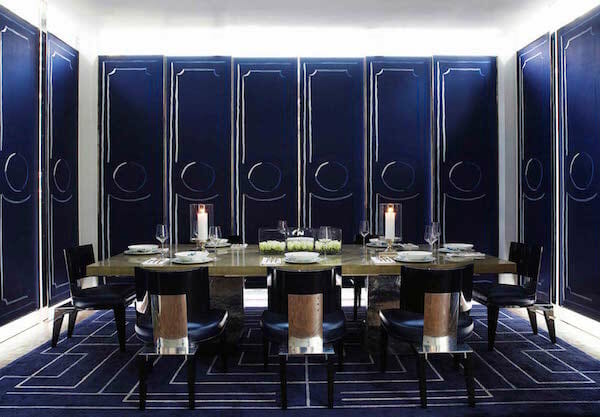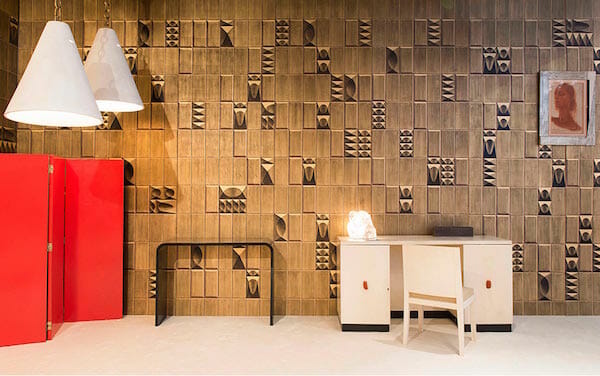 And we love the abstract, painterly nature of these designs by Elitis: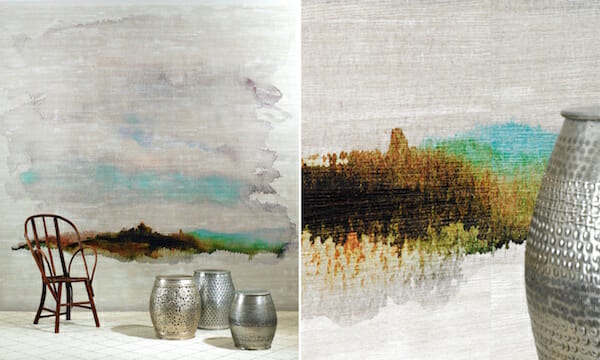 The vivid detail and rich narrative of panoramic papers make them a truly spectacular choice for a home. But for a more affordable alternative that creates a similar effect, there are some beautiful wide-width wallcoverings on the market, many of which are printed to order. Zoffany's Verdure design, which depicts a magical woodland scene, is based on a 17th-century painted cloth (which, along with tapestries and landscape paintings, were a precursor to scenic wallpapers):
Lewis & Wood's large-scale Royal Oak design is a modern take on toile: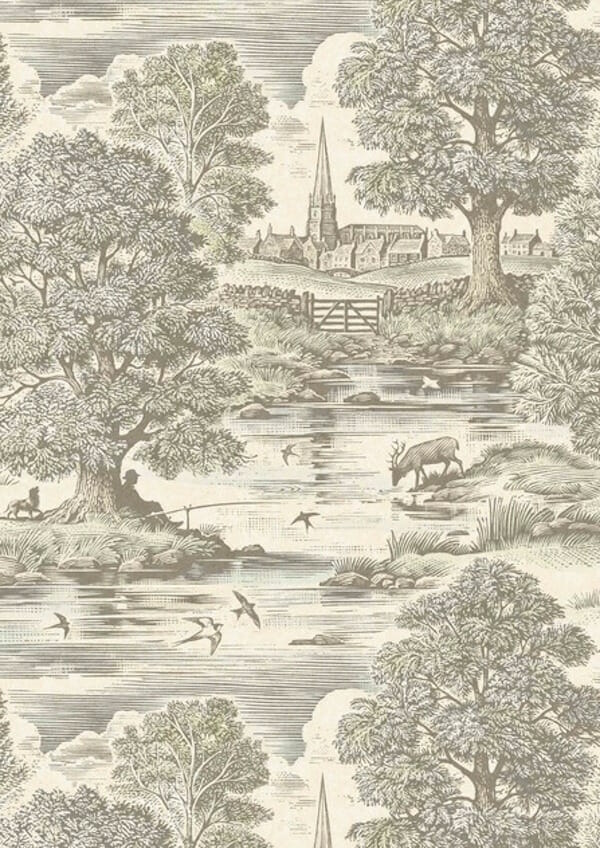 And this pastel chalk print of wild deer in an enchanting forest setting (also Lewis & Wood) was created by professional muralist Flora Roberts: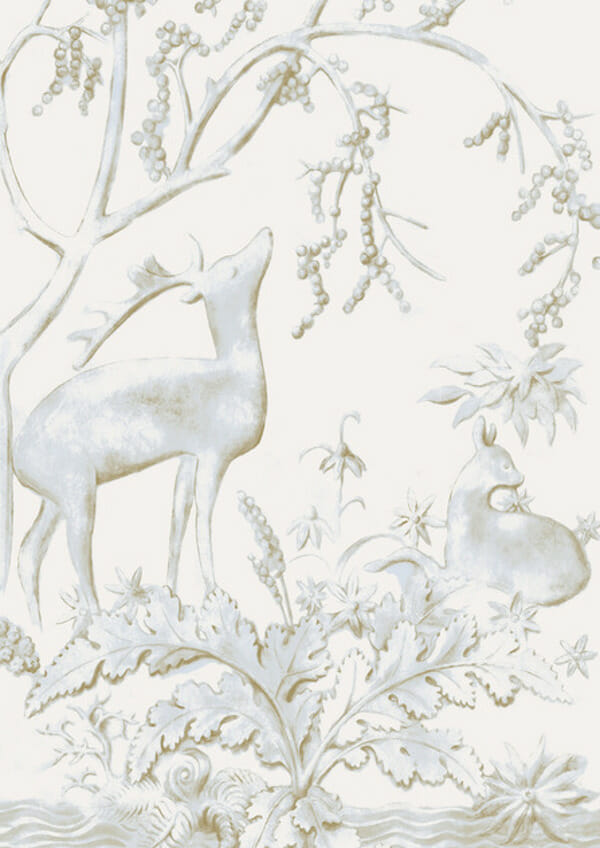 Panoramic papers reflect a desire – still very much present today – to surround ourselves with vivid representations of nature and the outdoors. Whether we choose lush landscapes, fantastical lands, soaring mountains or woodland scenes, we strive to pique our imagination and be transported beyond the restrictions of our four walls.
Wells are on the Recommended Installers lists of both de Gournay and Fromental, so you can be sure that your delicate panoramic wallcovering is in safe hands with our expert team of paper hangers. Contact us today for an appointment to discuss your brief.