PLAYFUL LUXURY
Following a period of toned-down neutrality in luxury interiors, we've entered a new, more light-hearted and (in our opinion) exciting era. More and more wallcovering manufacturers are rejecting the reverence with which old-school luxury was treated, instead embracing humour, adventure and storytelling. It's a trend that was driven in part by the playful mindset of powerful millennial consumers who are always on the lookout for Instagram-worthy moments – but there's no reason why we can't all take ourselves a little less seriously!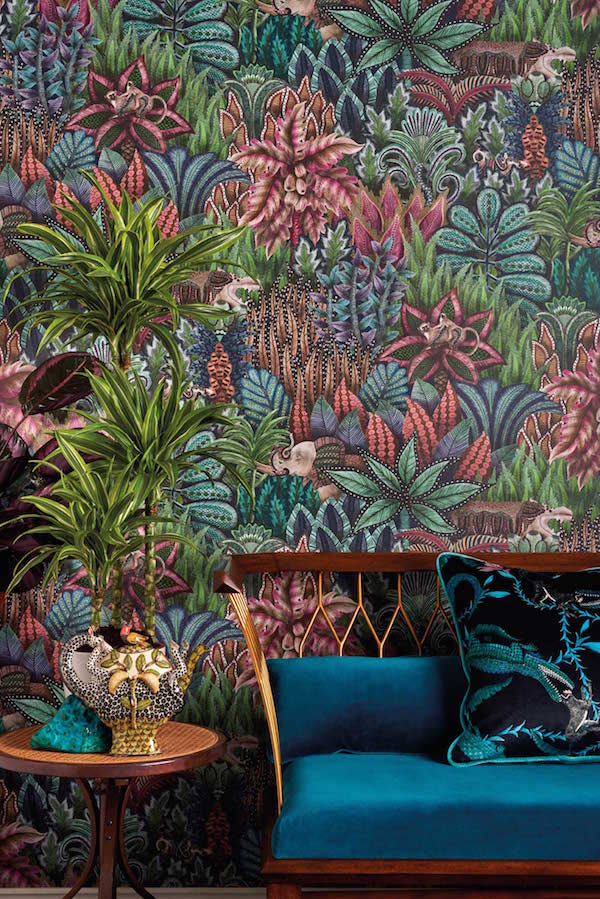 Colour and pattern
Although Cole & Son has a rich archive of historical wallpapers, it is also known for its boundary-pushing new designs. Its latest eclectic and exuberant collection, Ardmore, which was created in collaboration with Ardmore Ceramic Art, captures the vibrancy of exotic African flora and fauna and successfully spans several key trends (floral, global, maximalist, animal print).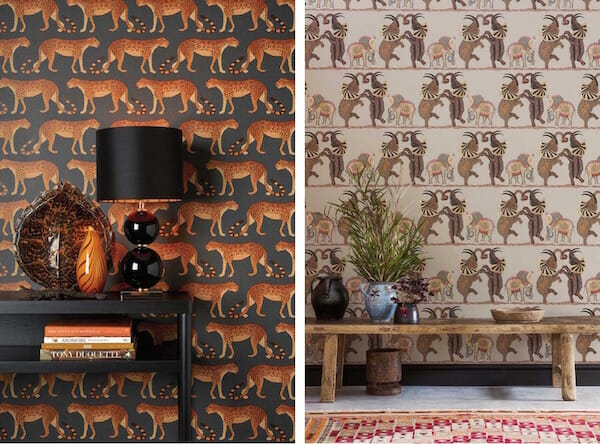 Whimsical
The focus for playful luxury is on fun, without losing any of the status, quality and innovation we would expect from high-end manufacturers. British brand House of Hackney is known for its original prints, rich textures and punchy colour palettes and has, according to its website, 'captured the zeitgeist and the imagination of a new generation.' It also promotes its social conscience, again an important element for 'think global, act local' millennials who tend to align themselves with sustainable and socially responsible brands. Two of our favourite designs include Troop, with its cheeky monkeys, and the weeping willows of the new Babylon print, which has an art-deco feel.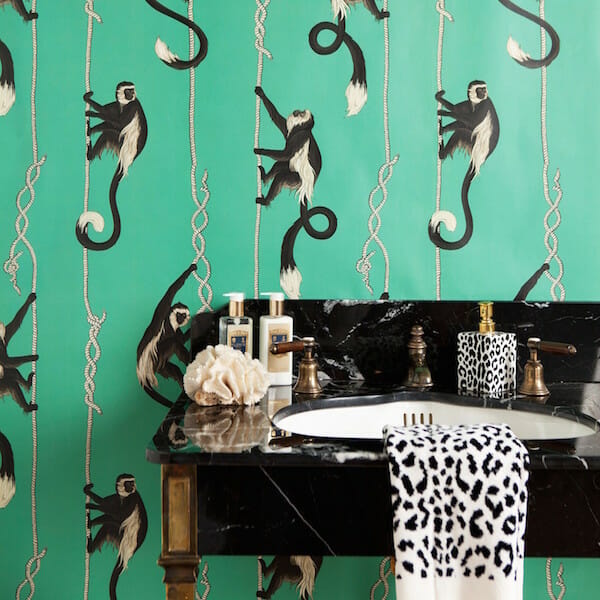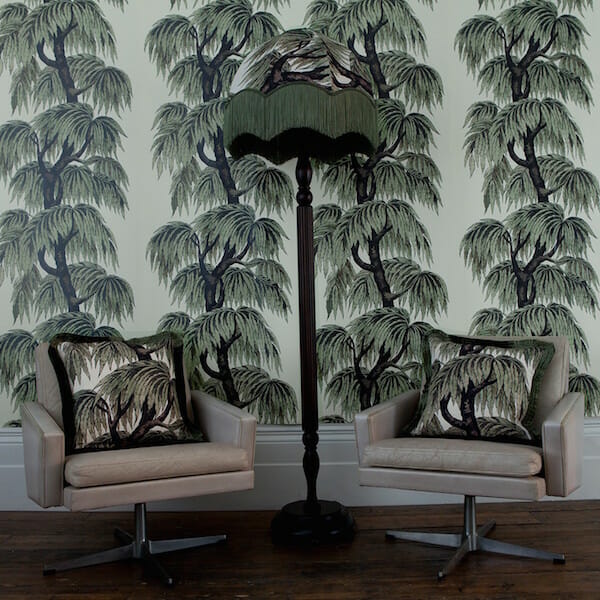 Another British company that takes an imaginative and often rebellious approach to design is Timorous Beasties. Its tongue-in-cheek prints range from the playful to the unsettling and the downright macabre.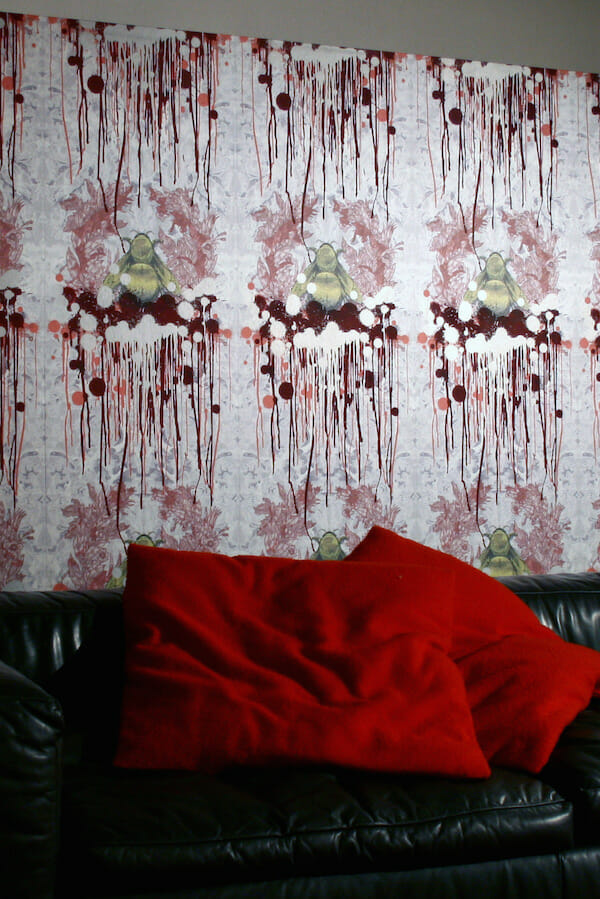 The brand is perhaps best known for its toiles, which at first glance look innocuous but, on closer inspection, are revealed as satirical urban versions of the traditional bucolic Toile de Jouy style. Its Glasgow, Edinburgh, London and New York Toiles feature (among other things) homeless people, drug addicts, an arrest and a mugging, holding a mirror up to the unsavoury side of city life.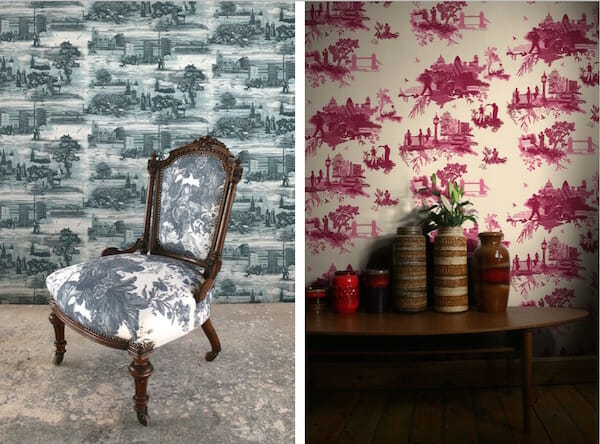 Wallcoverings as art
The very top end of the market is being redefined, too, with high-budget, custom-made designs becoming more and more colourful, exciting and playful. An exquisitely made wallcovering can be treated like a large-scale piece of art, taking centre stage in a room scheme. This stylised landscape by Fromental is a collage of hand-glazed and lacquered paper: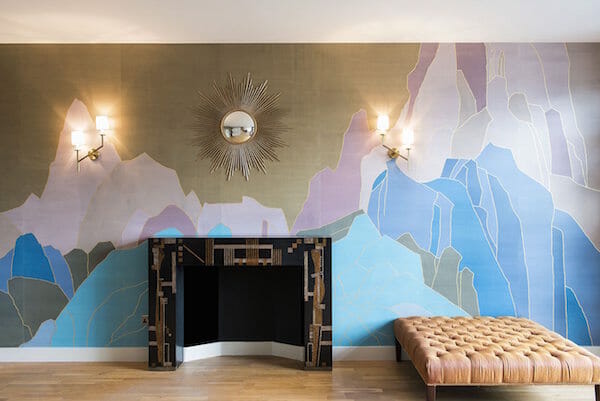 This Elitis piece has a cubist vibe: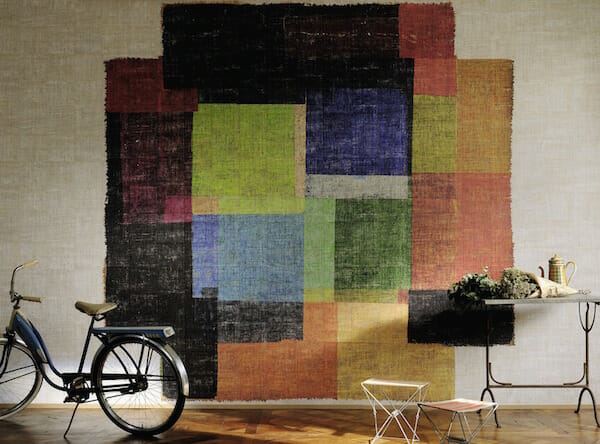 Texture is also key – Tracey Tubb hand-makes incredible wallcoverings using pleating and origami techniques. The meticulous craftsmanship that goes into these complex three-dimensional designs makes them, in our eyes, works of art.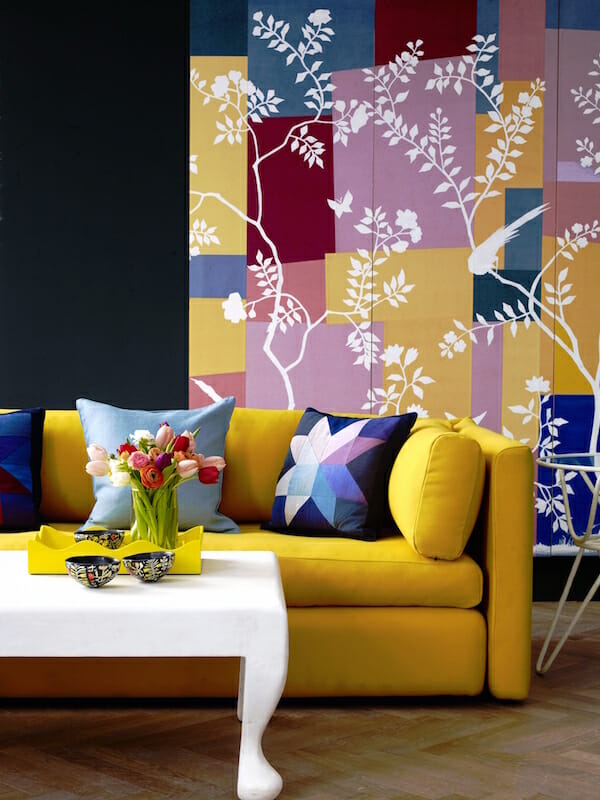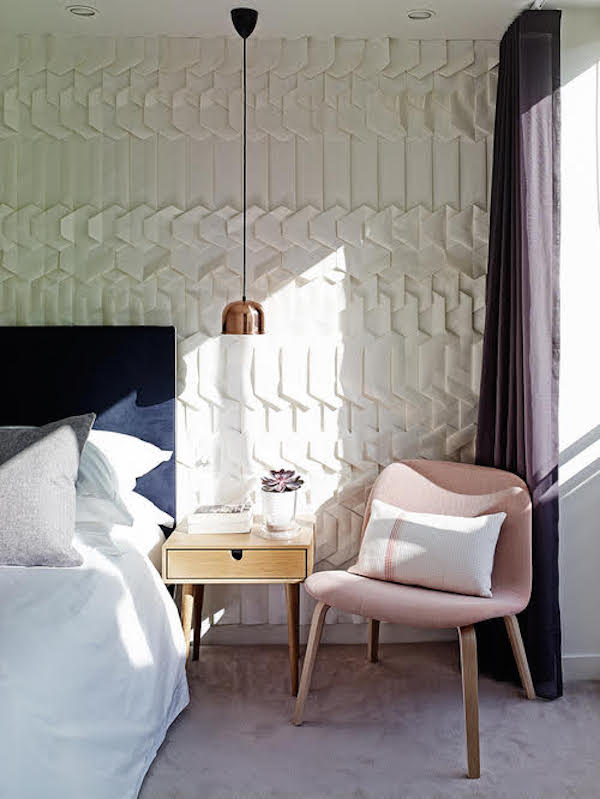 Technology
Technological advances have aided the playful luxury trend. Manufacturers are now able to mimic natural materials incredibly convincingly and continue to find innovative ways to incorporate unusual textures and finishes into their designs, from metallics, beading and sequins to 3D and trompe-l'oeil effects. This design from American brand Flavor Paper plays tricks on the mind!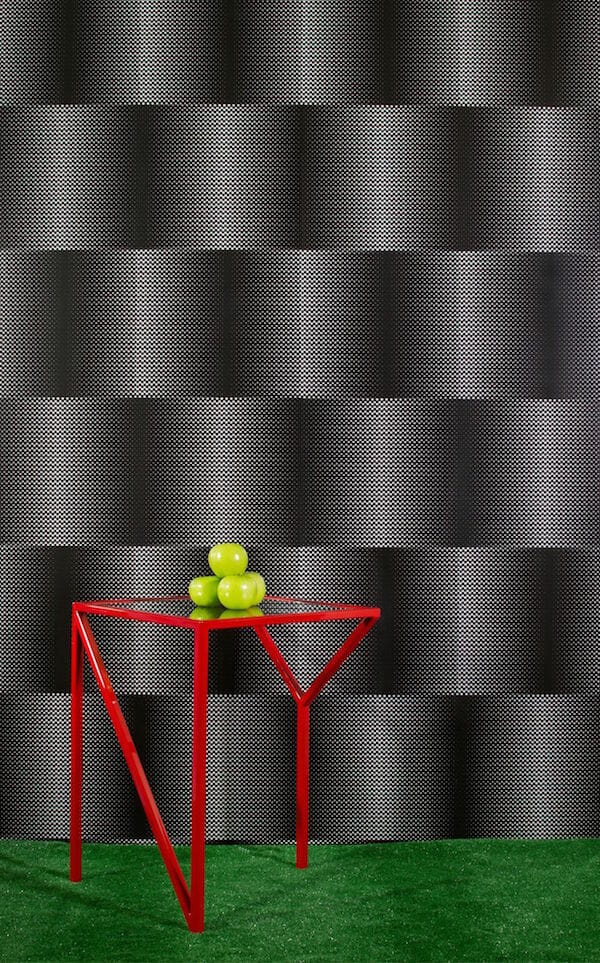 The most influential development has been the advent of digital printing. The new economic viability of producing small (or even single) print runs has given consumers access to a far wider range of unusual, daring and even totally personalised designs. Identity Papers, for example, can create a custom wallcovering made up of a montage of your own photos; a bespoke Typography design using a text of your choice (a passage from a favourite novel or poem, perhaps, or a selection of inspirational words and fun family references); and can turn your favourite image into a repeating kaleidoscopic design: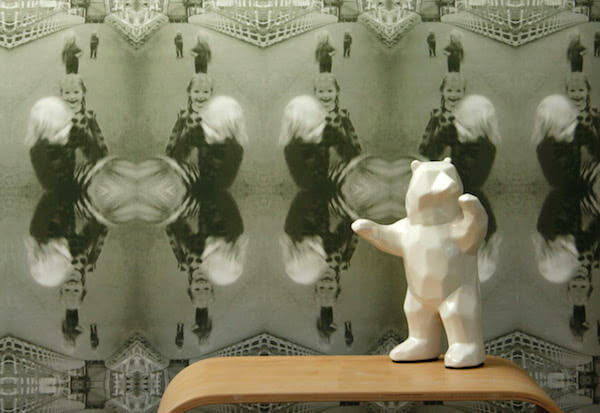 Kids
The fun, creative side of playful luxury will appeal to children, too. We love Quentin Blake's collection of wallpapers for Osborne & Little, based on his instantly recognisable book illustrations. They will bring humour, colour and joy to a little one's bedroom or playroom.
Scion is also a great port of call for whimsical, imaginative children's wallpapers – its Guess Who? collection features quirky animals, bold stripes and playful polka dots.
When combined with a magnetic liner, Sian Zeng's beautiful wallpapers become interactive surfaces on which your children can act out stories or display their own artwork. This design is a dream come true for dinosaur obsessives!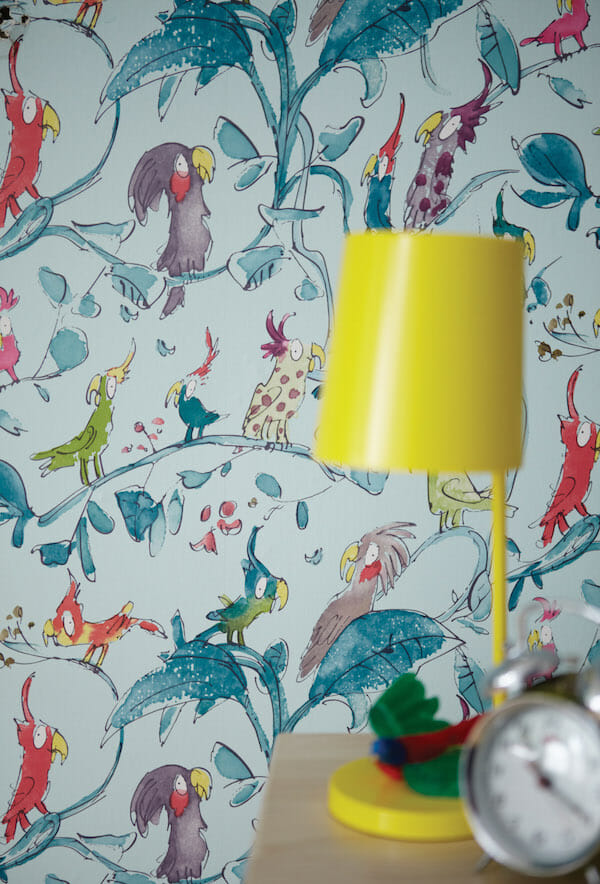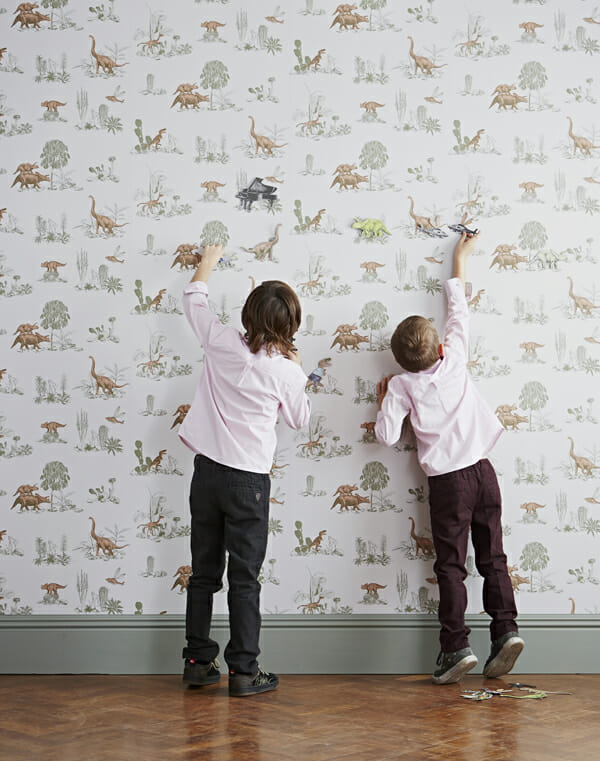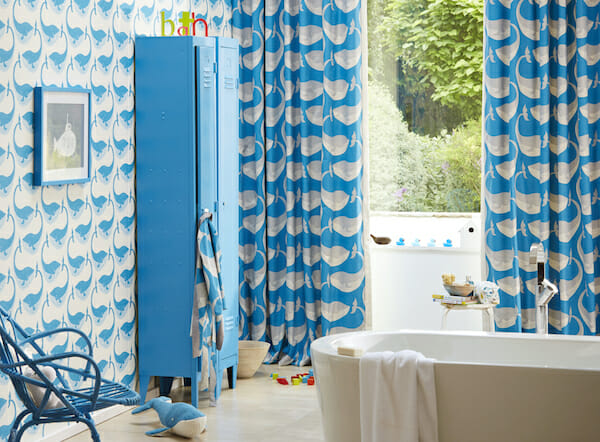 As more and more people take an individualistic, bespoke approach to interior design, luxury wallcoverings have embraced an 'anything goes' attitude. Whether you're looking for fun and frivolous, bold and beautiful or witty and whimsical, you can be sure that the perfect 'playful luxury' design is out there for you. For help with the sourcing and installation of your chosen wallcovering, contact the Wells Interiors team
here
.