CHALET-CHIC WALLCOVERINGS
With the ski season in full swing, we're taking a look at 'chalet-chic' style in this blog post. We can't bring you mountain views (not real ones, anyway), but there are elements of this look – the warm, cosy feel and the focus on natural materials, for example – that can be replicated in any home. So hunker down in front of the fire and get ready to be inspired!
Chalet style has, thankfully, moved on from orange pine-clad rooms – that look was more 1970s sauna than mountain retreat – but wood, of course, remains a key feature in any contemporary winter home. We featured lots of fabulous wood-on-walls ideas here so we will return only briefly to the theme – we came across these fun designs recently and thought them worthy of sharing.
This would be a witty choice for a cosy cabin look, especially if installed either side of an open fire or wood-burning stove: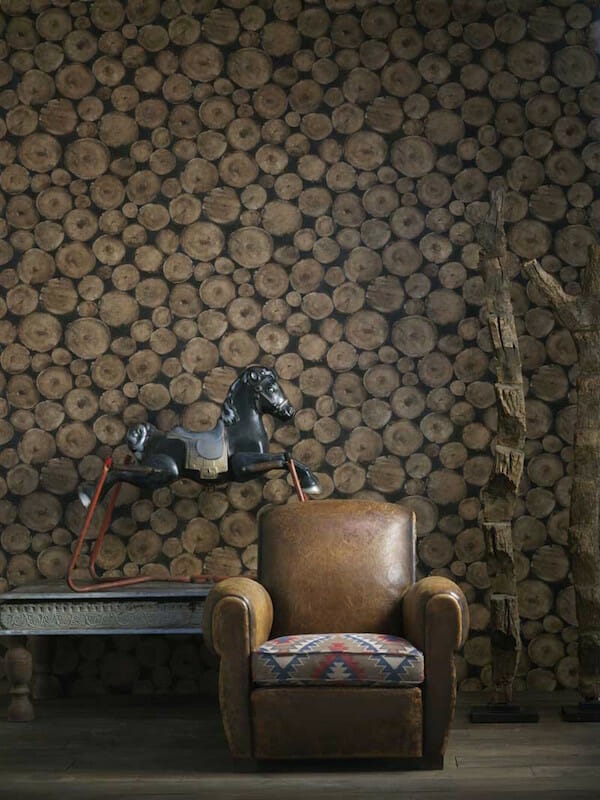 And this rough-luxe design would work beautifully with a variety of styles, from the rustic to the industrial.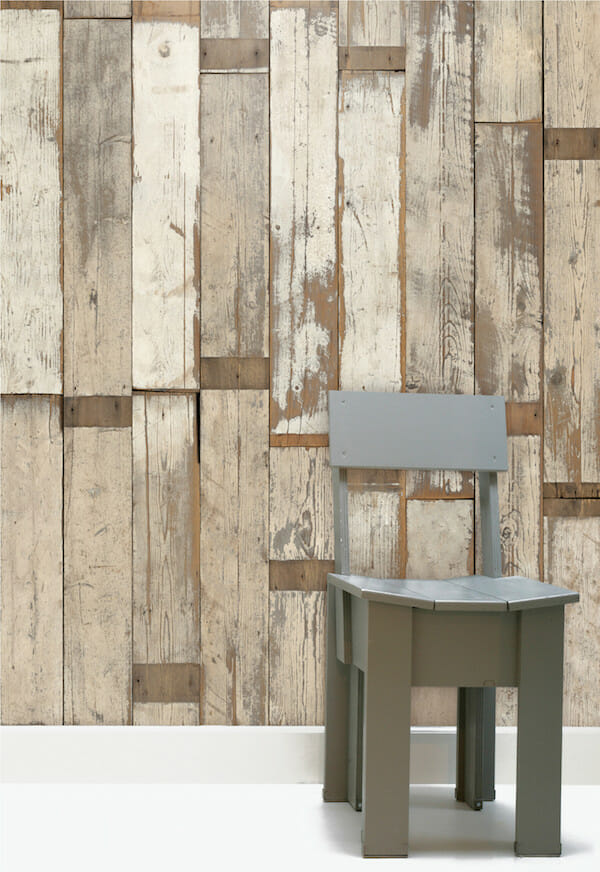 If your chalet-inspired scheme already features wooden floors, furniture and perhaps even exposed beams, you can afford to use a different finish on the walls without losing that cosy, rustic feel. Traditional ski-lodge interiors often feature such decorative accessories as deer antlers and animal-skin rugs, but if hunting trophies are not your thing, we suggest taking a more tongue-in-cheek approach. Instead of a single stag's head over the fireplace, why not go for a whole deer-dedicated wall?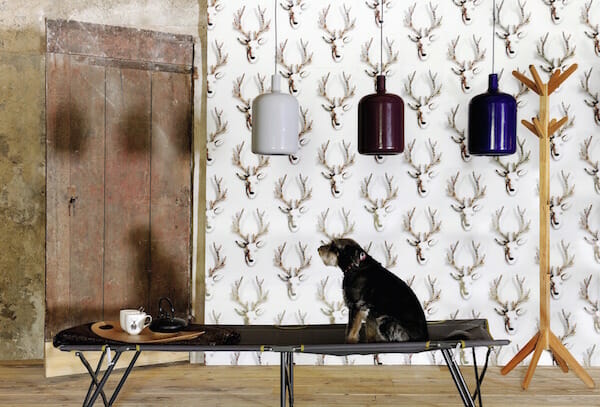 While cowhides and animal-skin rugs are commonly seen in combination with snowy backdrops and roaring fires, it's surprising to see them make their way onto the walls. These designs will certainly add exotic flair to your scheme!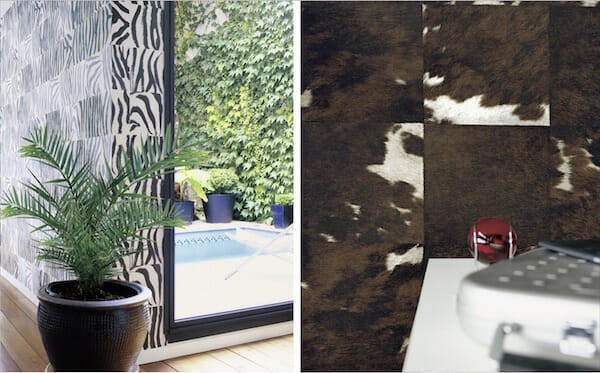 It's even possible to combine two themes in one – these driftwood-inspired stripes are decorated with a zebra pattern.
If this is all a little kitsch for your taste, concentrate on the cosiness angle instead. Upholstery and soft furnishings in warm, tactile, textured materials such as velvet, leather, suede, wool and sisal are de rigueur in a winter scheme, but the good news is that many of these fabrics can be installed on the walls, too.
Altfield has several leather- and suede-look designs that would look sleek and elegant in a wintery setting. This faux-suede wallcovering may look delicate but it's actually surprisingly robust. It does, however, require a skilled installer to ensure that it looks its best – and that's where Wells Interiors comes in!
The brand-new wool Cozy collection by Maya Romanoff was created in collaboration with architect and designer David Rockwell. We love its tailored, masculine feel. We also love the undeniably cosy styling in this image!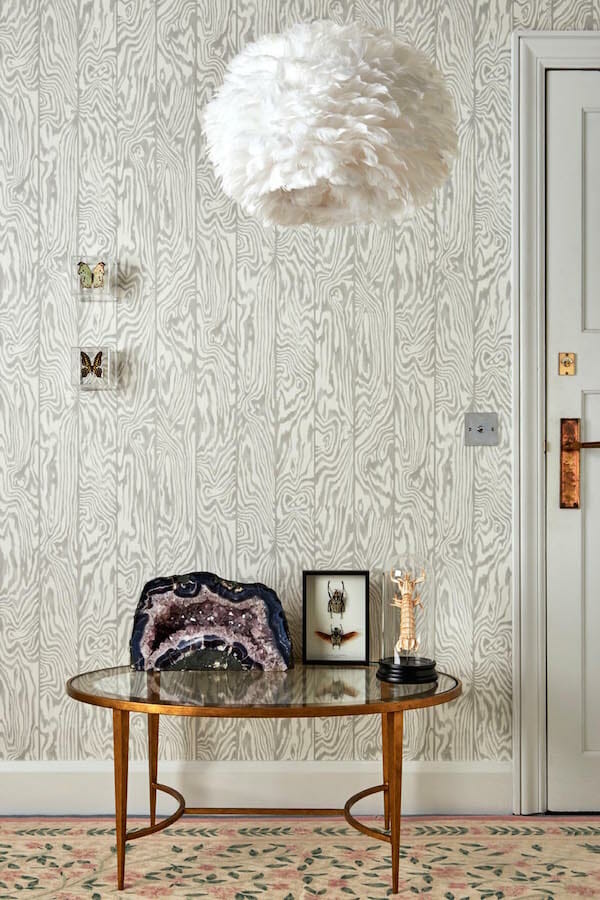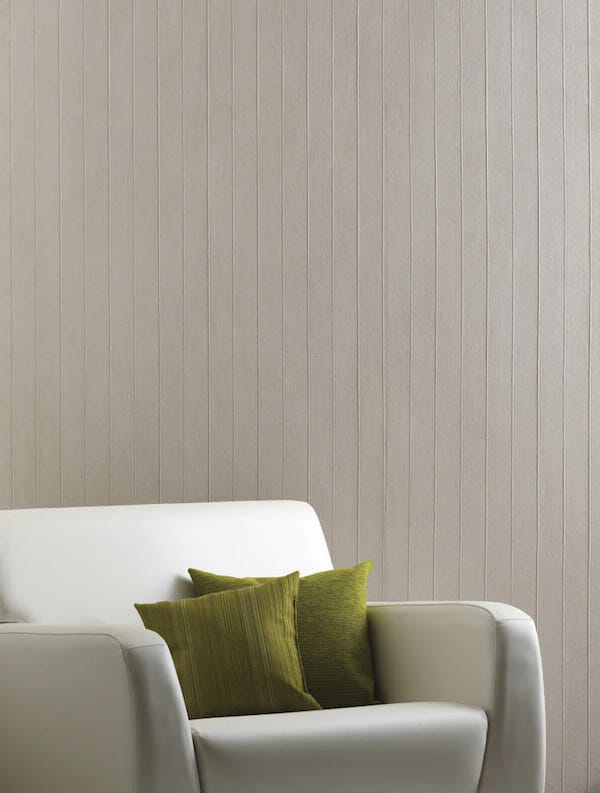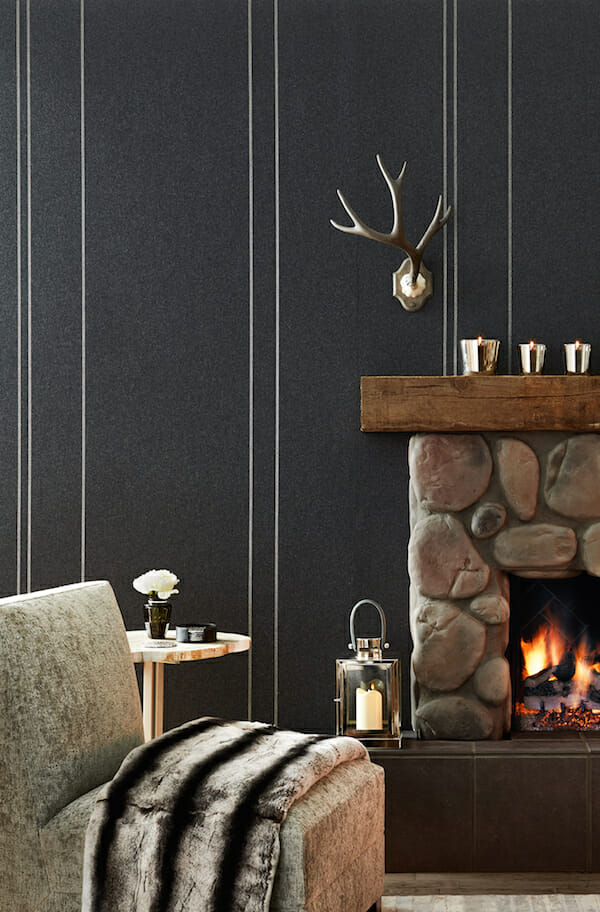 And this checked design has the look and feel of a tweed or plaid – perfect for a traditional winter retreat.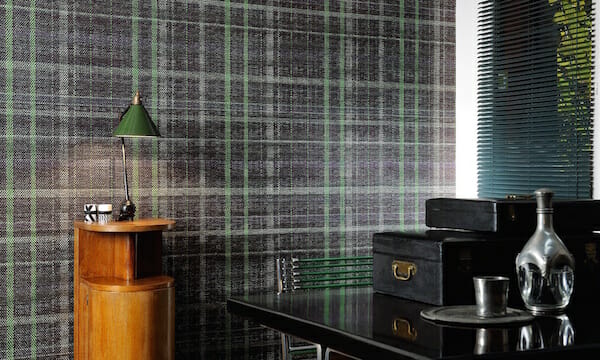 Add in some rich, spicy colours (think midnight blues, burgundy reds, deep purples and mossy greens) and you'll feel as snug as can be. This exquisite silk can't fail to warm the cockles of your heart, even on the coldest of winter evenings!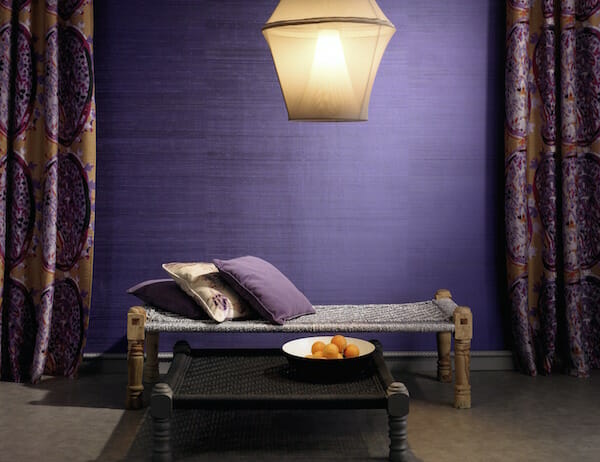 On-trend velvet is such a warm, comforting textile. To get a velvety effect on walls, flock is the answer. This sumptuous paper comes in a choice of five jewel-like colourways. 
If you love the idea of introducing rich texture on the walls but prefer a more neutral colour palette, consider natural fibres such as sisal, grasscloth, hessian, or even something a little more unusual. This open-fretwork design is made from South American tree bark: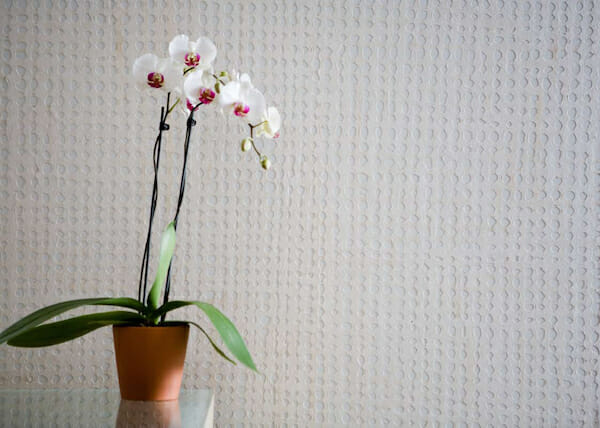 This design pairs hemp with lurex, creating an attractive, earthy texture: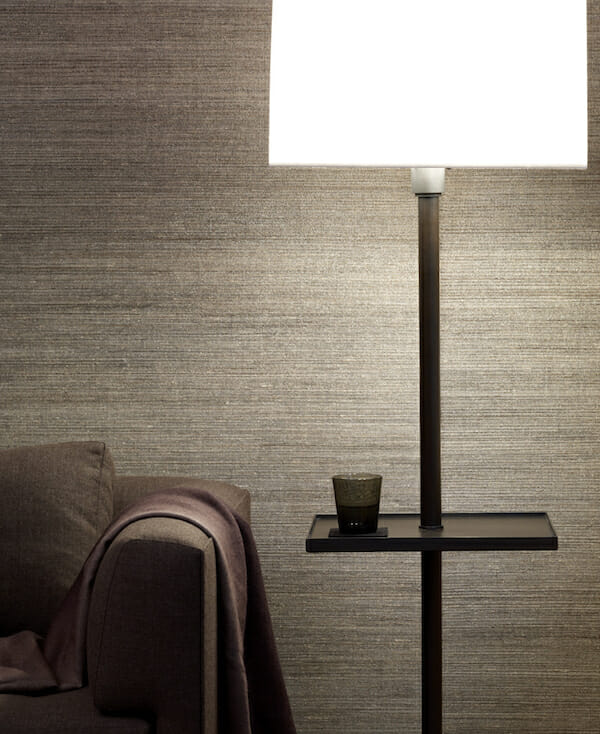 And this hand-knotted abaca has a fine-grained, layered finish with a subtle iridescent glaze. 
Whether you've had an exhausting day on the slopes or have battled the elements on your daily commute, there's nothing better than coming back to a snug, welcoming home. Natural materials, richly textured fibres and deep, spicy colour will all help to create that sense of comfort and warmth.