SPRING GREENS: WALLCOVERINGs
Pantone's Colour of the Year has become a much anticipated annual announcement and is very influential across all areas of design, from fashion to interior decor and architecture. The prediction is made based on the cultural and political zeitgeist – it is a 'colour snapshot […] that serves as an expression of a mood and an attitude.' In case it has escaped your notice, this year's choice was 'Greenery', a bright, zesty green. And, now that spring is on its way, it is really coming into its own!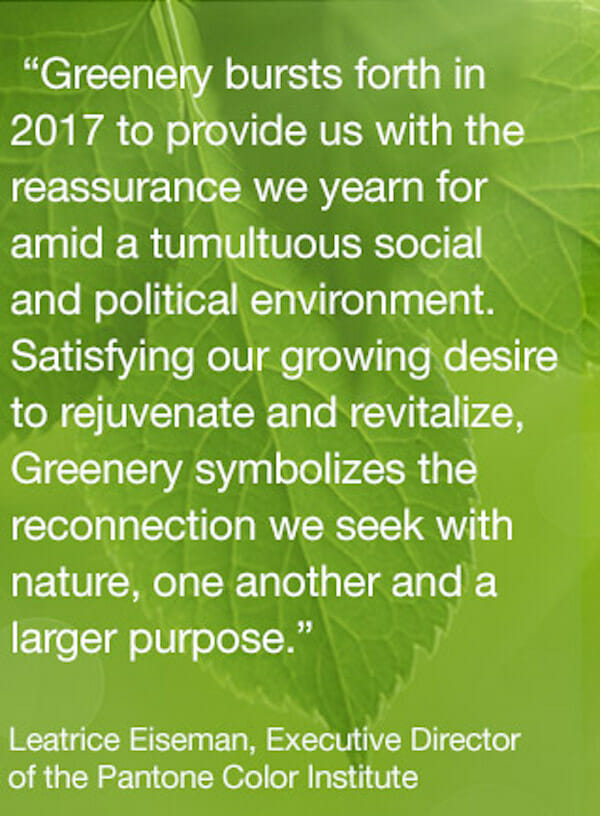 Pantone calls Greenery 'nature's neutral', and it is surprisingly versatile, combining well with neutrals and pastels but looking equally at home with metallics and brights. It will certainly breathe new life into a room scheme! We're feeling Greenery-inspired, so we thought we'd take a look at some spring-fresh wallcoverings that exude a positive, energetic and cheerful vibe. Whether you prefer soft mints and sages, vibrant emerald and grassy hues or dramatic darks, green is definitely enjoying its moment in the limelight (no pun intended).
Phillip Jeffries' Manila Hemp collection comes in an amazing range of colours, one of which is this bold and joyful shade of green – perfect for the Greenery trend! The colour green is, of course, usually associated with nature, so it's a nice bonus to know that Phillip Jeffries is a company with a strong sense of environmental awareness: as part of a new campaign, 'Inspiring a Beautiful World One Wall At A Time', it has so far planted over 30,000 trees around the world. 
We love Fromental's popular silk wallcovering in this seagreen shade – so elegant. The hand-embroidered stripes provide texture and visual interest.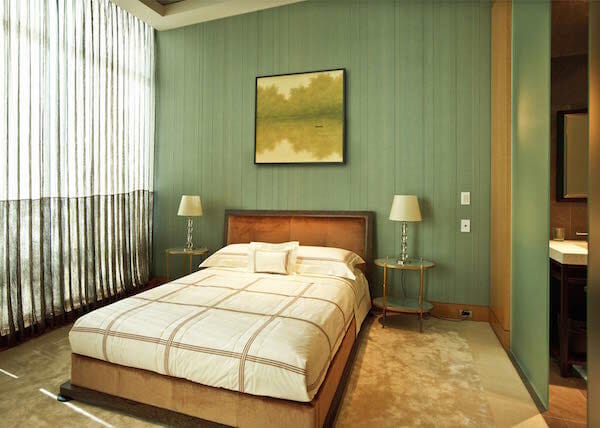 In colour psychology green represents regeneration, balance and prosperity, so it has always been a popular choice in interiors. But as the influence of Pantone's Greenery filters down through the industry, we're seeing a raft of new green wallcoverings hitting the market in time for spring. Arte International's latest launches include some soothing hues – we love the patchwork jute of Align and the herringbone zigzags of Parquet.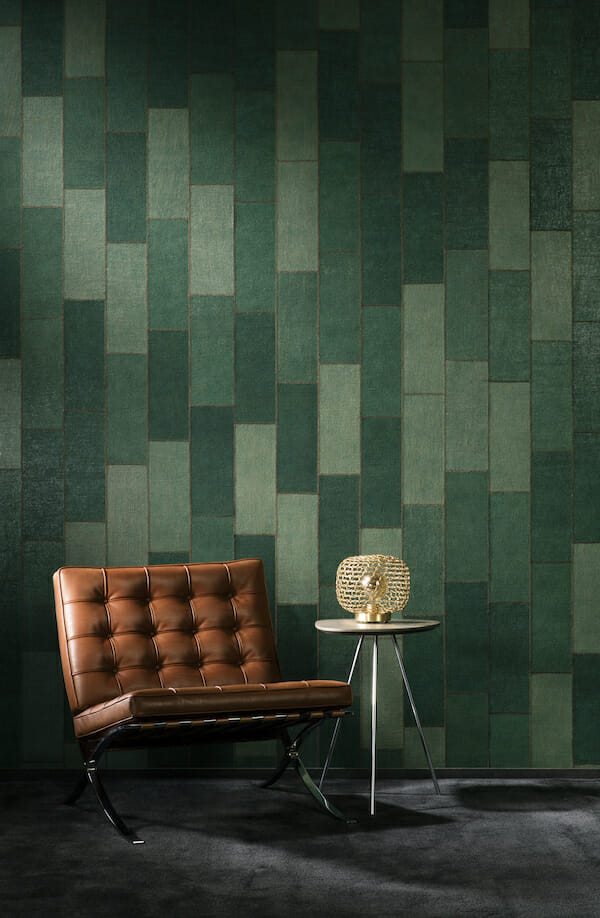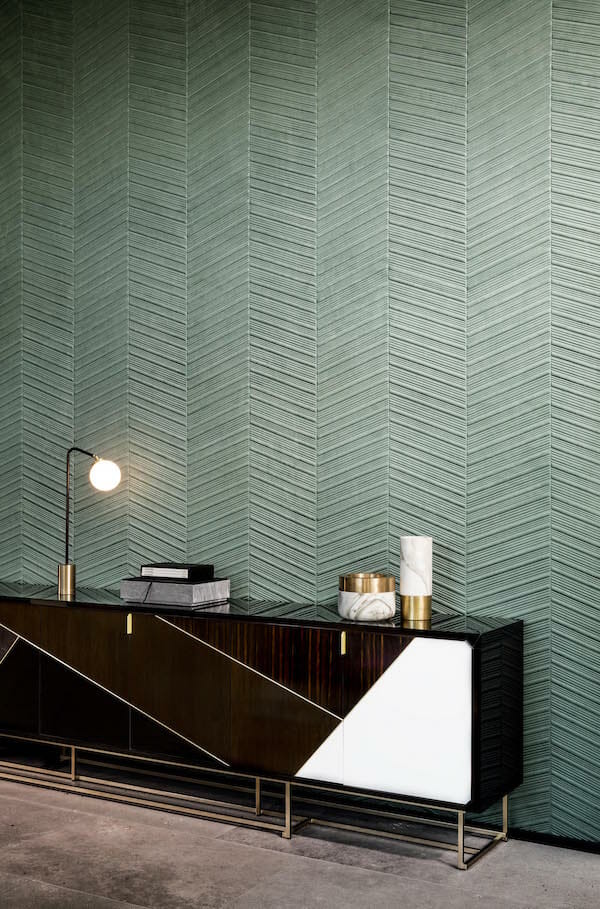 Sanderson's new Art of the Garden collection takes a gentle approach to the theme, with designs in pale greens that are inspired by 'the British love affair with horticulture.' Fruit Aviary depicts an exotic botanical garden and Garden Plan is based on historical drawings and plans of 17th-century Baroque gardens.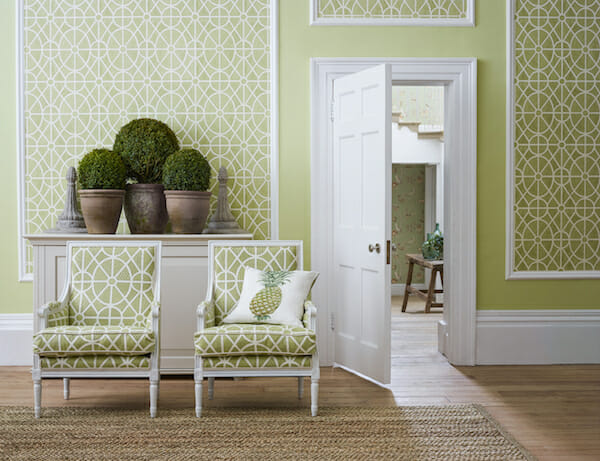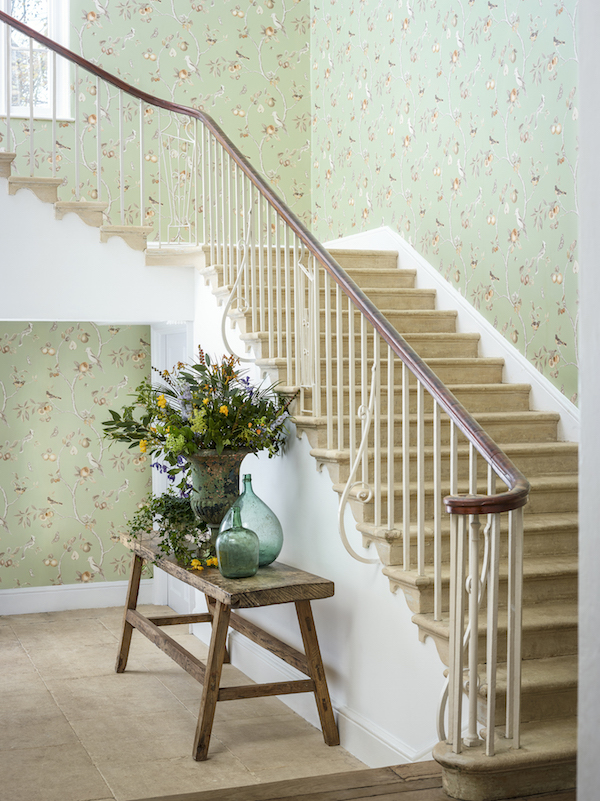 Osborne & Little's new Enchanted Gardens collection cites a similar source of inspiration – 'the English love affair with gardens and woodlands both native and oriental' – with very different results. Our favourite design is perhaps this stylised bamboo, which is rendered in a painterly style.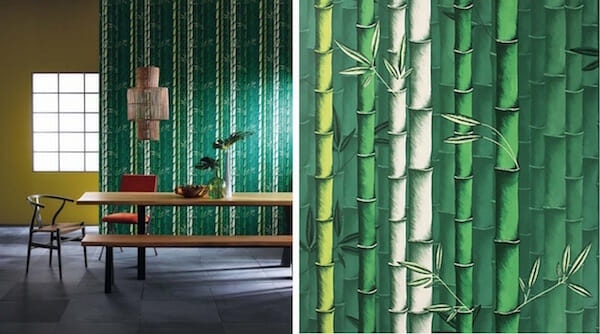 Also new is this largescale leafy design by Nina Campbell, which reflects the ongoing popularity of lush foliage in interiors: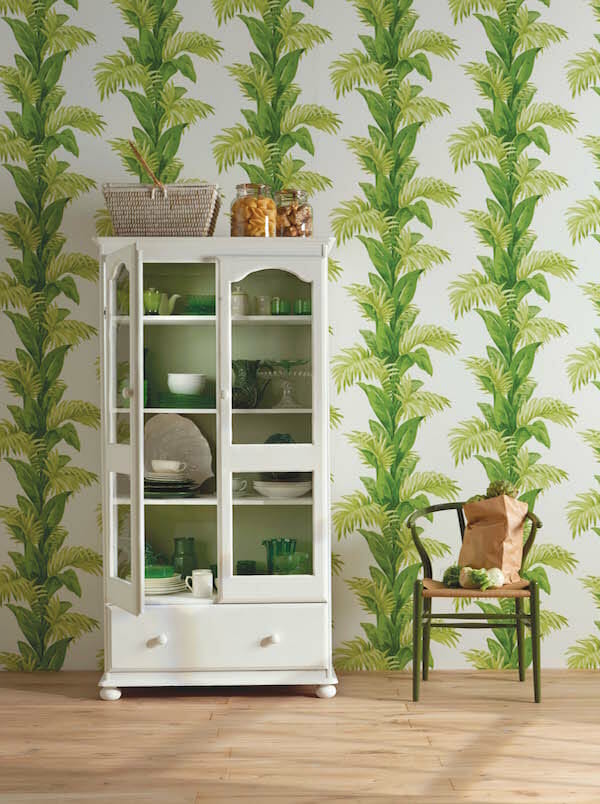 Other designs that take a tropical approach to Greenery with exotic, jungle-like vegetation include de Gournay's Palms, Flavor Paper's Wild Thing and Banana Leaves by Mind The Gap at Rockett St George, all of which would look beautiful combined with on-trend velvets and warm metallics such as bronze, brass and aged gold.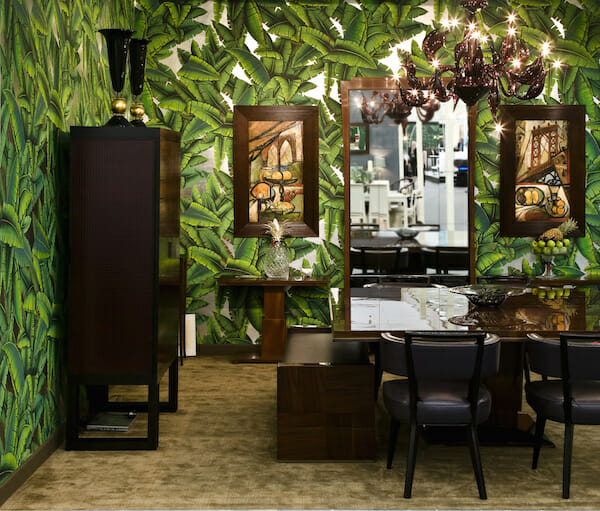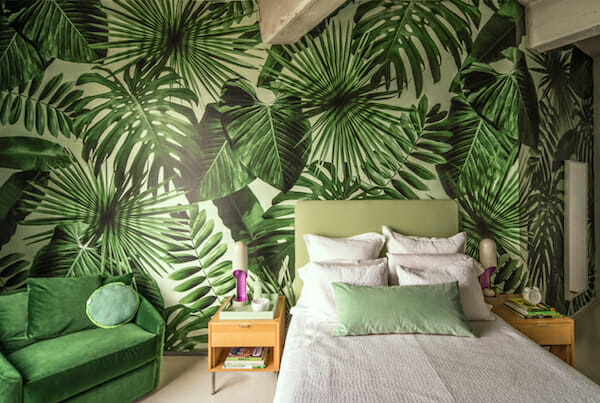 If tropicana is a little too wild for your tastes, both de Gournay and Fromental have classic chinoiseries in beautiful, crisp apple hues that would look beautiful in a more traditional scheme:
Older designs in verdant tones are also enjoying a revival of interest. Cole & Son has an extensive archive in every shade of green, from lime and jade to olive and moss – search its website by colour to see the full range of options. Two easy-to-live-with designs that caught our eye are Jaspe, which is actually one of the company's oldest designs (albeit updated for the modern market), and Seafern, which is inspired by antique botanical prints from the late 1700s.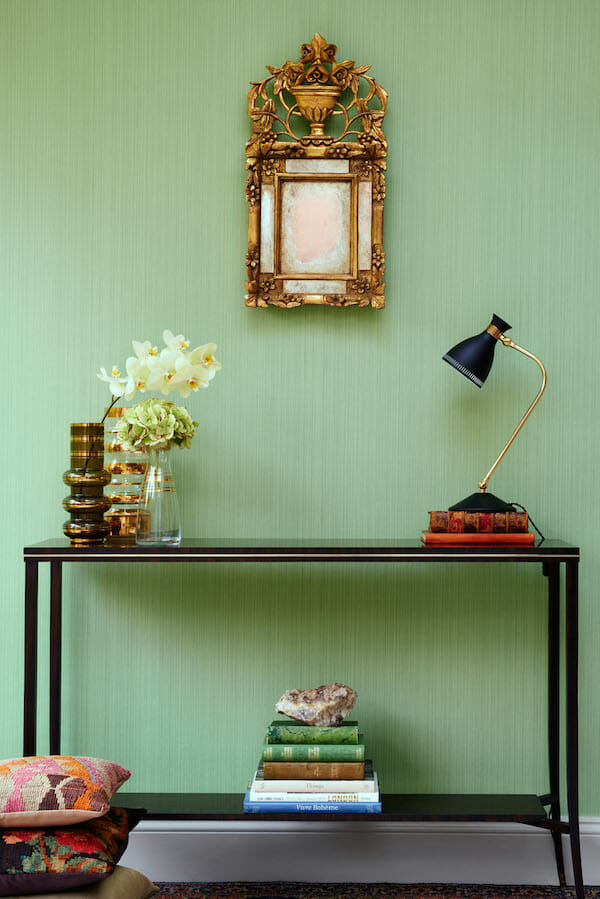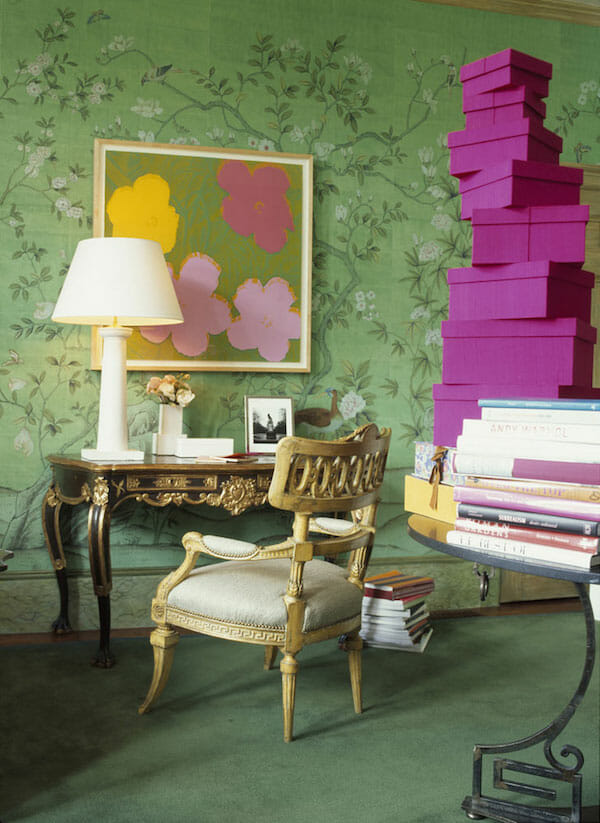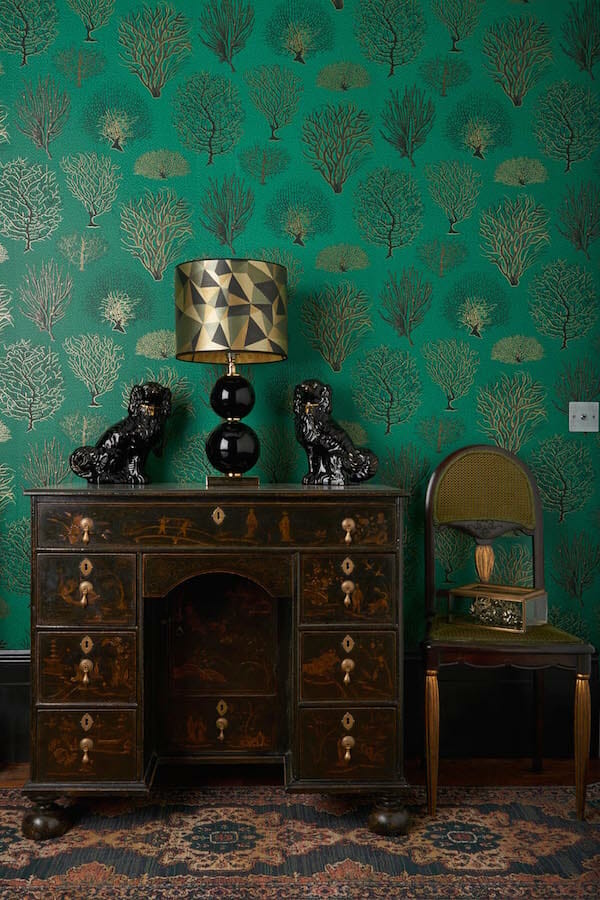 Here at Wells Interiors we have a close working relationship with many highly respected wallpaper manufacturers and a wealth of experience in installing a wide range of designs, from standard paste-the-wall papers to the most delicate and demanding specialist pieces. To contact us for a no-obligation chat, fill in the form on our website or call us on 020 3637 3176.