LONDON DESIGN WEEK 2017
Are you on the lookout for design inspiration? Do you need to stay on top of the latest interiors trends? With 120 showrooms, Design Centre, Chelsea Harbour is an essential destination for you. We spent a happy day there during London Design Week 2017 (12 to 17 March), browsing the latest launches from many of our favourite brands – here's our pick of the best.
Ardmore, Cole & Son's new collection, is receiving a lot of attention – and justifiably so. Entering the showroom was like stepping into an exotic paradise! It was wonderful to see the wallpaper designs alongside the exquisitely painted Ardmore Ceramic Art pieces that directly inspired them.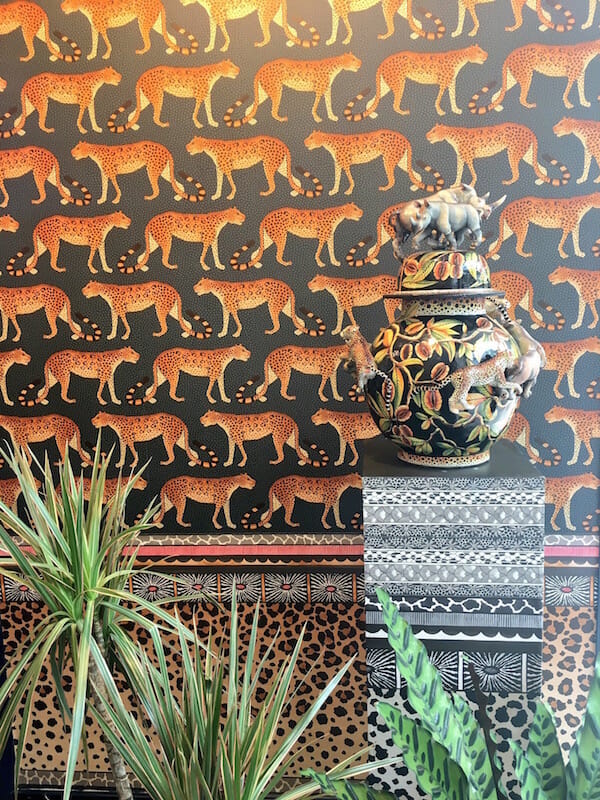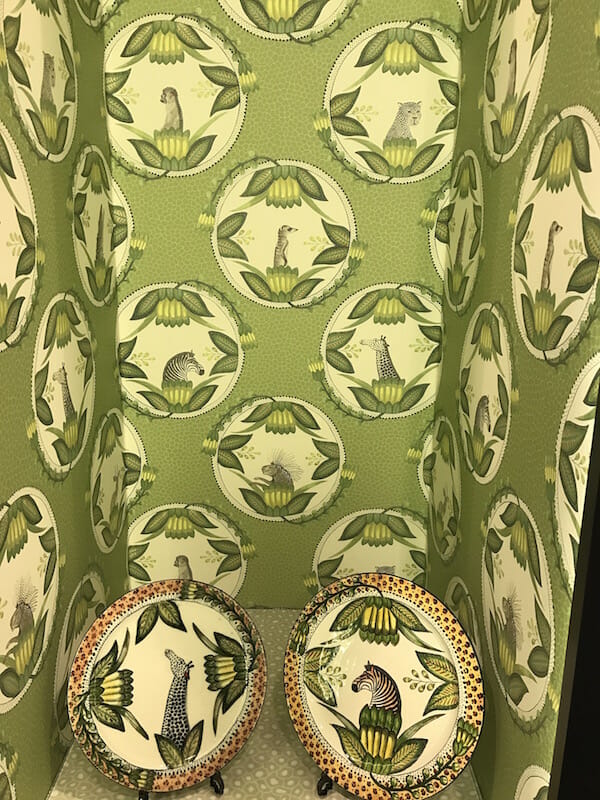 We would never miss an opportunity to visit the Arte International showroom. With so many innovative wallcoverings on display, it really is a treat for the eyes! Its four latest collections continue to push boundaries in very different and exciting ways. Vertigo is a glistening, reflective moiré design in a range of metallic colourways. We love the way the random pattern shimmers and shifts in the light: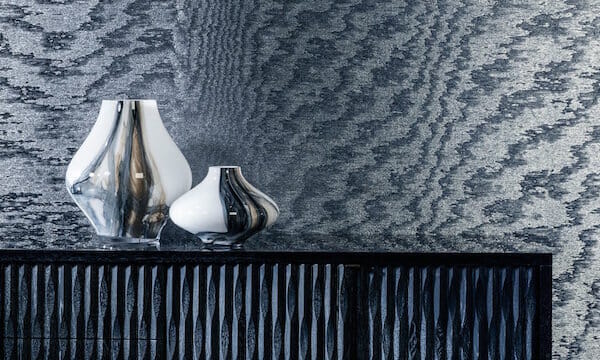 Spectra features three-dimensional designs with a soft, tactile finish – Carrelage was displayed in the showroom in a show-stopping orange finish. A fittingly daring, cutting-edge backdrop for the legendary David Bowie!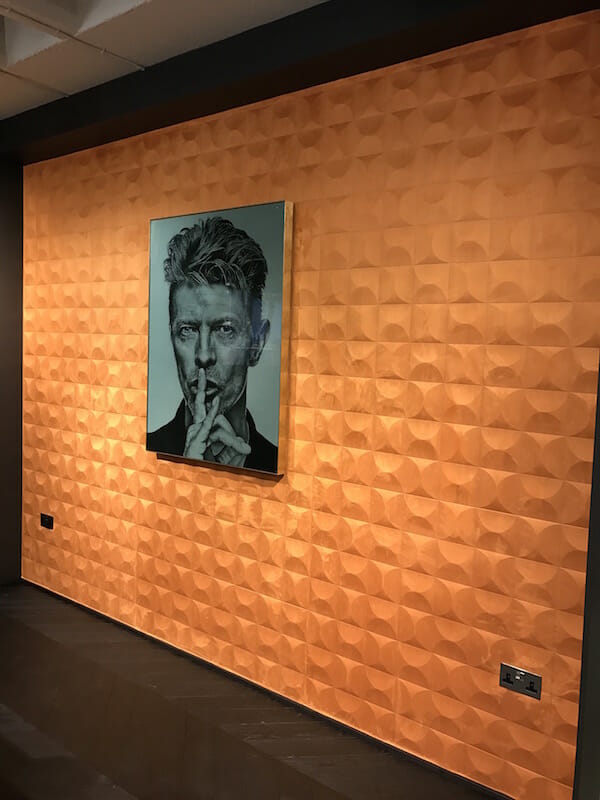 The contemporary geometrics of Oculaire are hand woven from sisal, giving them a textured finish that elevates them from the whimsical to the decidedly sophisticated:  
And finally, the textures and patterns of Revera are inspired by the fashion industry:
Next we made our way to Lewis & Wood, whose beautiful wallpapers we install on a regular basis. Its new collection is based on fabrics made by 18th-century silk weavers in London's Spitalfields, which are now on display at the V&A. We'll be exploring the story behind the prints in more detail in a future blog post – watch this space!
Also on display in the showroom was a beautiful new nature-inspired design called Cinda Roses. This was designed by first-year university student Lucinda Rogers, who was announced during Design Week as the winner of Lewis & Wood's first wide-width wallpaper design competition. What an amazing feather in the cap of this budding young designer! Hats off, too, to Lewis & Wood for championing new talent.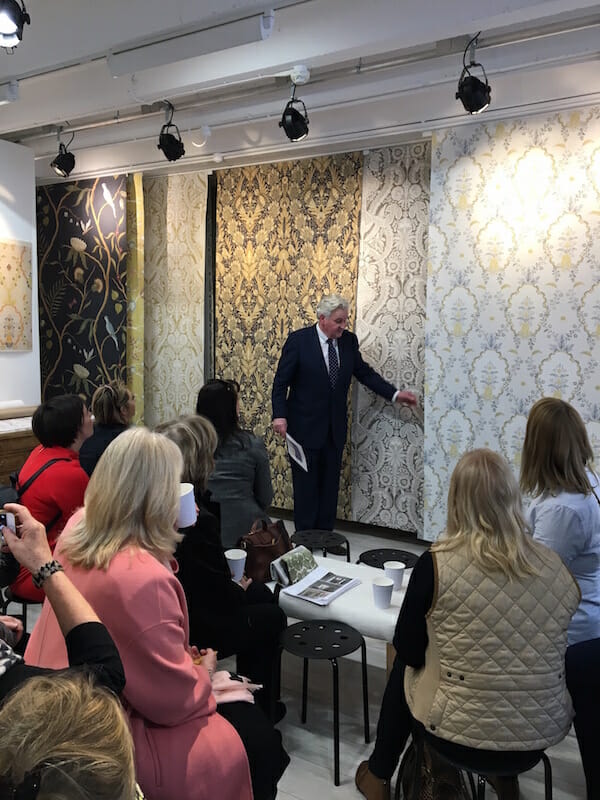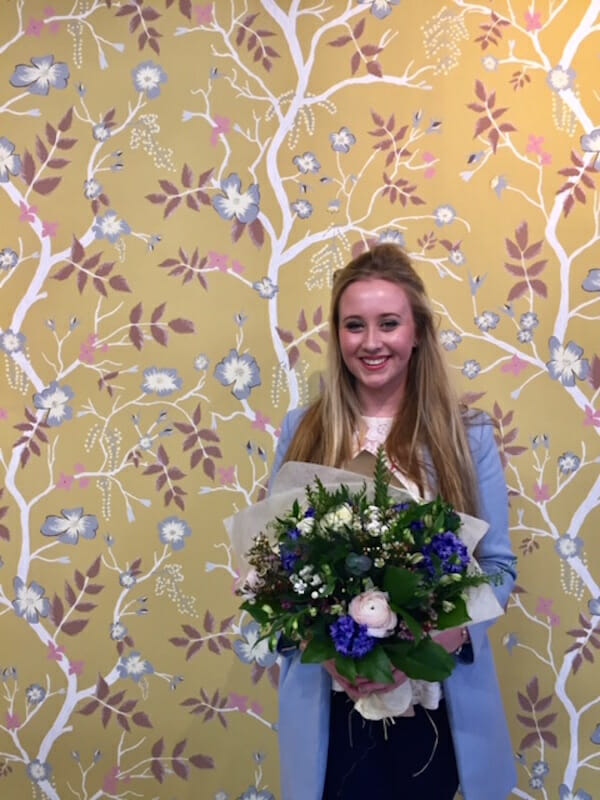 Fromental unveiled its new-look showroom for London Design Week, and it didn't disappoint. Fromental is, of course, known for its chinoiseries and the fully embroidered design now on display in the showroom is one of the most beautiful examples we've seen. The work that must have gone into it is mind blowing – we can't imagine ever tiring of looking at it!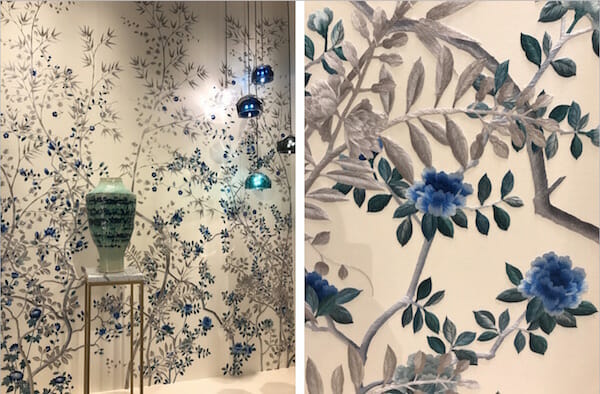 It was Bruyère, however, that was pulling in the crowds. Inspiration for this fabulously bold hand-painted silk wallcovering includes the tapestries of French artist Jean Lurçat, and a poem by Jacques Prévert. Again, we will be expanding on its story soon, so be sure to revisit the blog next month. The coordinating Majorelle cabinet seen here is the result of a collaboration with furniture designer Justin Van Breda.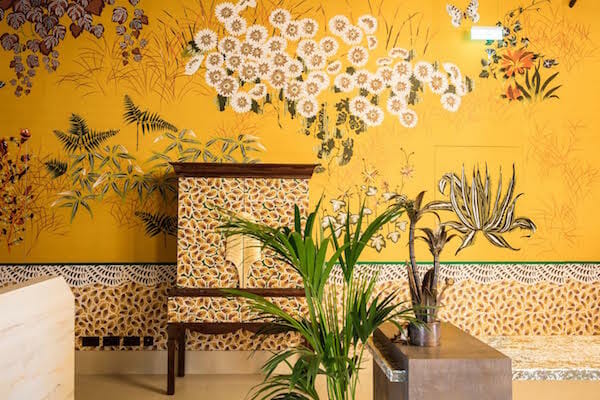 The Wells team had been hard at work installing some new wallcoverings at the Altfield showroom, so we popped in to see the results. Recently launched designs include Alcantara's Wanderlust collection, which is a collaboration with designer Sebastian Herkner; and Weitzner's Clara, which has an on-trend pearlised finish.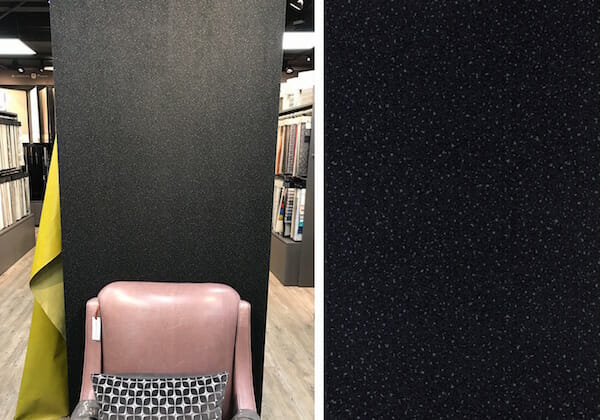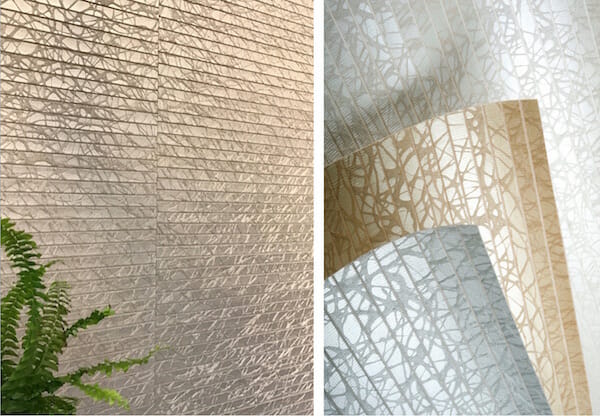 We also enjoyed seeing – and touching – samples of Phillip Jeffries' recent coastline-inspired launches – St Bart's Serenity, which is made from dried and laminated water hyacinth, summoned up images of beach houses and palm trees, while the interlocking veneer of Yacht Club is inspired by luxury ships on the French Riviera and fits neatly into the 'wood on walls' trend.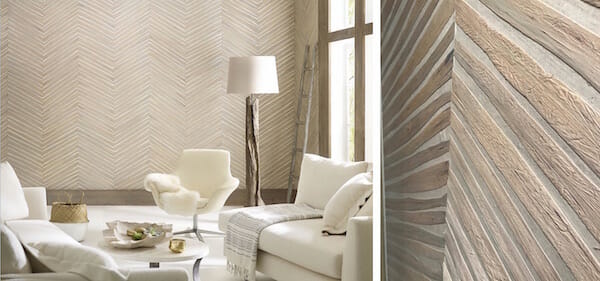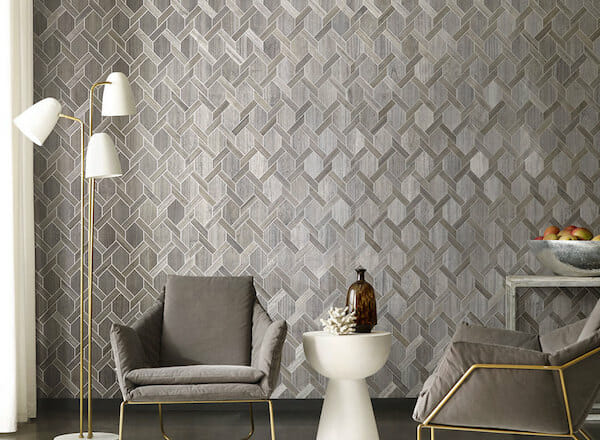 Last but not least, we got our first peek at Apostrophe, a new Nobilis collection designed by Paris-based interior designer Sarah Lavoine. The colourful, graphic designs are full of personality – the ombré effects of Au-dela caught our eye in particular, as did the geometrics of L'Illusion, which have a hand-drawn quality to them.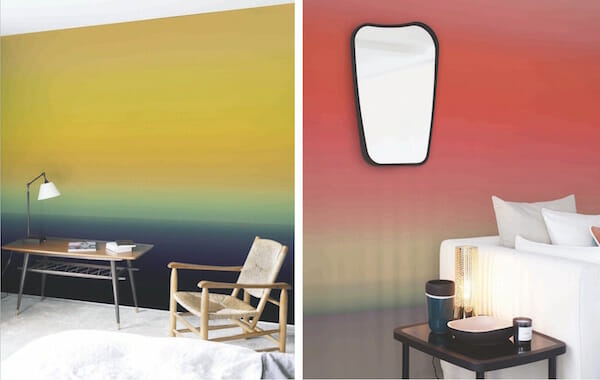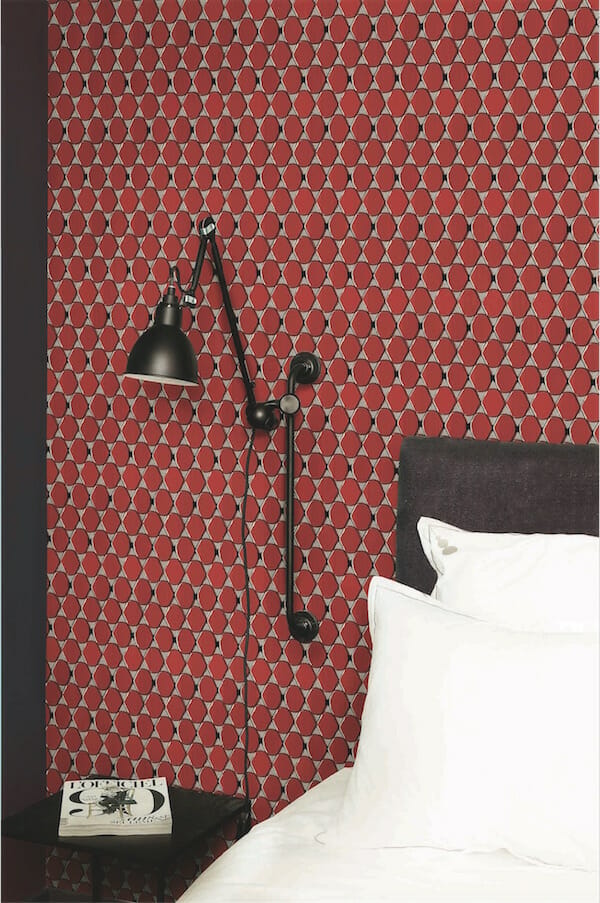 We also fell for this fun new addition to the Cosmopolitan collection. The contrast between the simple outline of the foliage and the vibrant detail of the tropical birds reminds us of the mindfulness colouring books that have become so fashionable recently!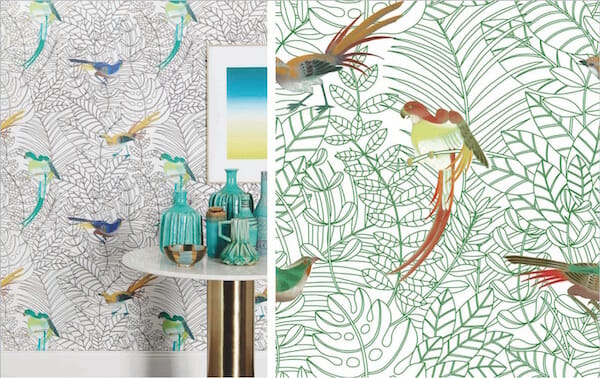 Have these gorgeous designs whetted your appetite? We recommend heading over to Design Centre, Chelsea Harbour to take a closer look.