LA DOLCE VITA: WALLCOVERINGS
Salone del Mobile, the annual exhibition that attracts innovative luxury furniture and design companies from around the world, opens today. With all industry eyes focused on Milan, we thought we'd turn our attention to wallcoverings inspired by all things Italian in this blog post. With its beautiful landscapes, majestic architecture, fascinating cultural history and reputation for creating fabulous fashion and design, Italy is certainly a rich source of inspiration.
The wallpapers that immediately spring to mind for us are from Cole & Son's Fornasetti collections. The painter and sculptor Piero Fornasetti (1913-1988) lived most of his life in Milan and is known for his witty and highly distinctive designs, many of which have been revived or reinvented as wallcoverings by Cole & Son. Among our favourites is the flamboyant Teatro – with its boxes full of elegantly dressed theatre goers, it bears a striking resemblance to Milan's La Scala.

Another well-known Fornasetti design is Mediterranea, with its jumble of roofs, domes and gardens. It was originally designed in the 1940s for the artist's own home in Milan. 
Fornasetti was heavily influenced by classical architecture, as is evident in this design, which takes its name, Procuratie, from the 16th-century buildings that flank the north side of Piazza San Marco in Venice. This variation also features monkeys, another key motif in Fornasetti's eccentric work.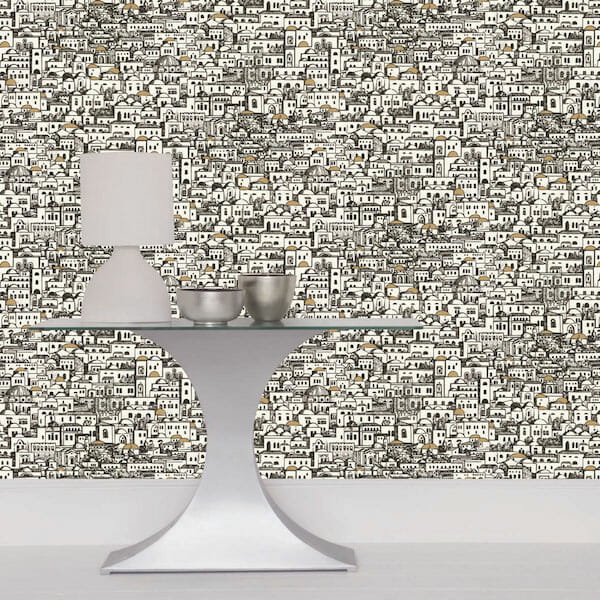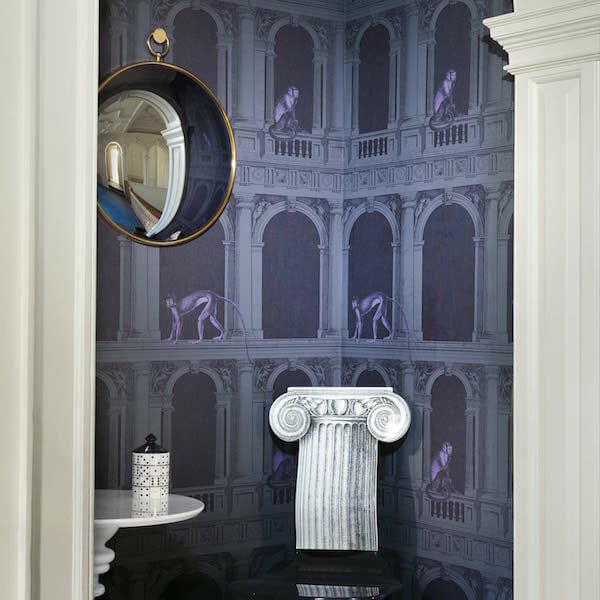 Pierre Frey takes a graphic-art approach to the Italian theme with this Palazzo design, which consists of architectural renderings of Tuscan palaces and formal Italian gardens.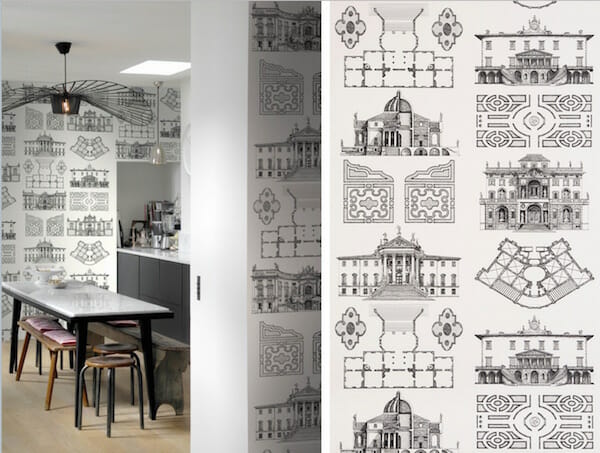 Very different in style but equally striking is the painterly Gondelier by Zoffany. This mural-style wallcovering features the Renaissance buildings, bridges and canals of Venice.
A large-scale design that really captures the romance of Italy is this incredible papier peint panoramique by de Gournay. Its depiction of the Italy of yore includes lush landscapes and bucolic scenes.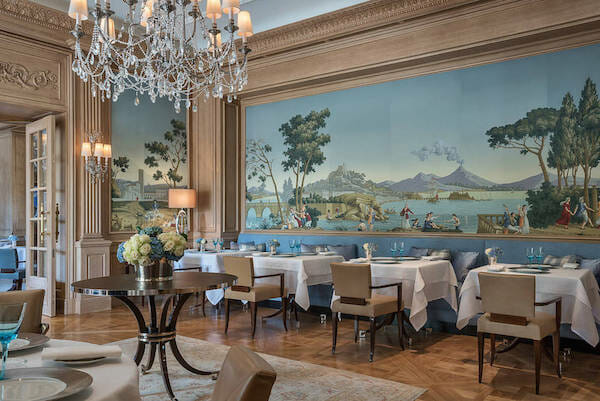 New for 2017 is Elitis's Talamone collection, which boasts large prints and bold colours inspired by la dolce vita. For us, the most evocative design from the collection is Portofino – we were transported straight onto a terrace overlooking the picturesque harbour of this beautiful village!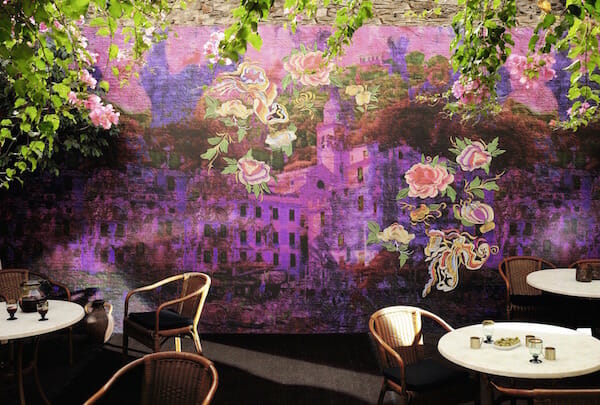 Speaking of La Dolce Vita… this design was inspired by Rome's Trevi fountain, which features in the iconic film. We love the way it also ties into the current trend for largescale foliage and greenery in interiors.
It is, of course, possible to celebrate Italy without having a literal representation of its architecture or landscapes on your walls. The leaves and grapes of Zoffany's Crivelli design are based on an 18th-century Italian damask, while the finish of Fresco Secco emulates the time-worn plaster of ancient frescoes.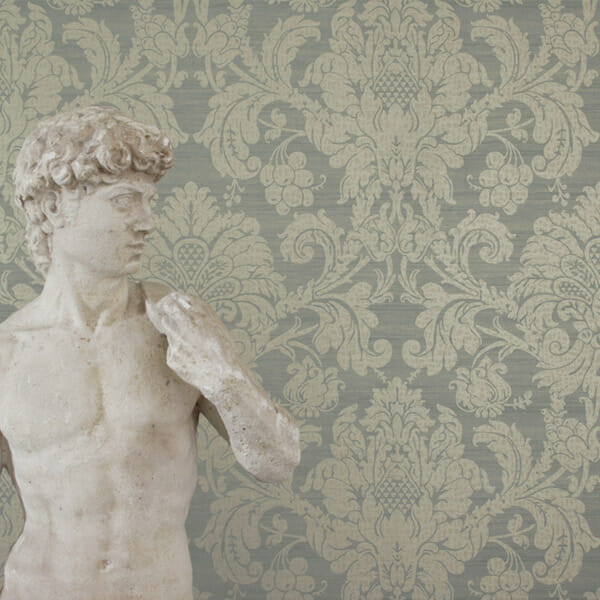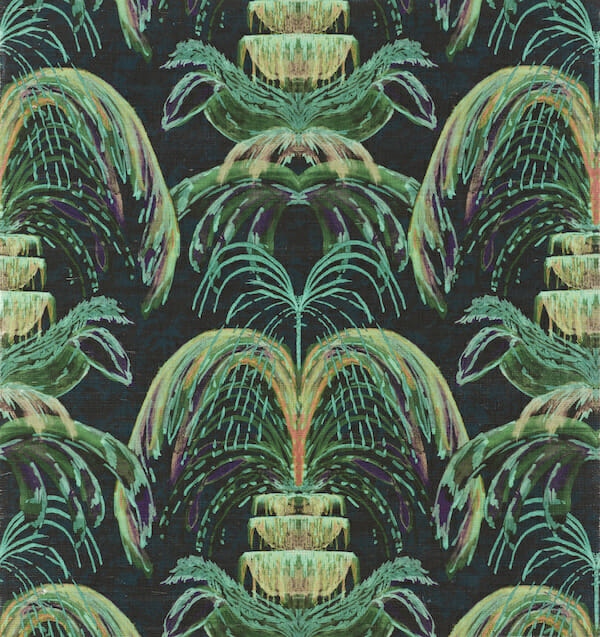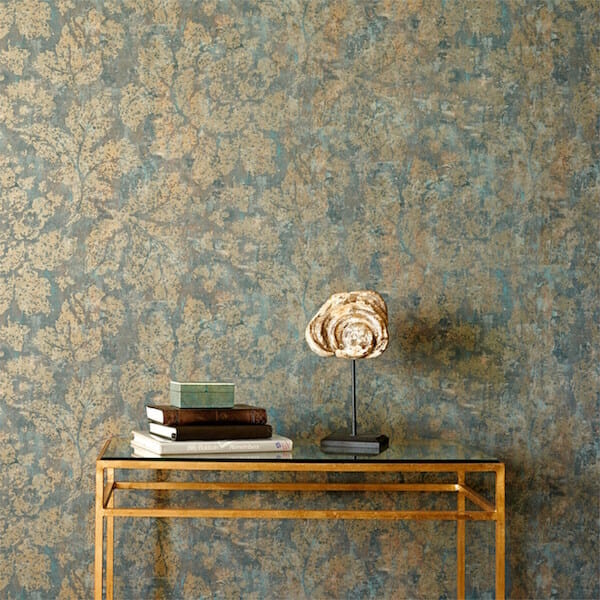 For a more contemporary approach, we're fans of the luxurious travertine look of Fromental's Ponti. It was designed as an homage to the influential Italian architect and designer Gio Ponti, whose most famous building is the Pirelli Tower in Milan.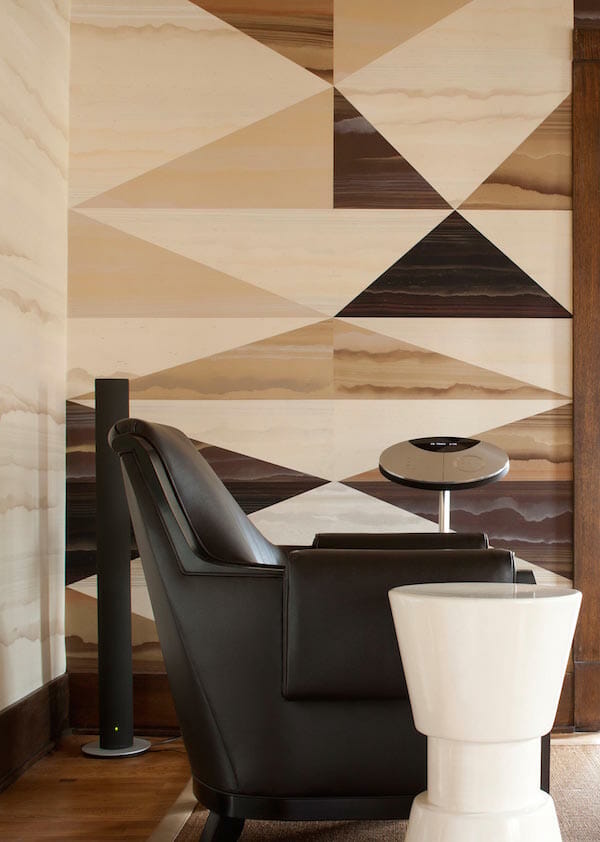 And last but not least, if it's Italy's exquisite craftsmanship that you wish to highlight, there's no better way than with a design by Giardini, whose divine textile wallcoverings are 100% made in Italy.